DesignSwan is always devoted to exploring new designs in our life. Lamp, as one of the most essential things in our room, has been discussed here for many times. We have been showcasing many different lamp designs and today, we will bright 15 more creative and unusual lamps. From plumbing pipes lighting to scientific-ish monkey lamp, from extremely flexible spider lamp to innovative levitating light, take a look at this collection and hope you can find one to complete the statement of your room's decoration and give the feeling you are looking for.
We are a participant in the Amazon Services LLC Associates Program, an affiliate advertising program designed to provide a means for us to earn fees by linking to Amazon.com and affiliated sites.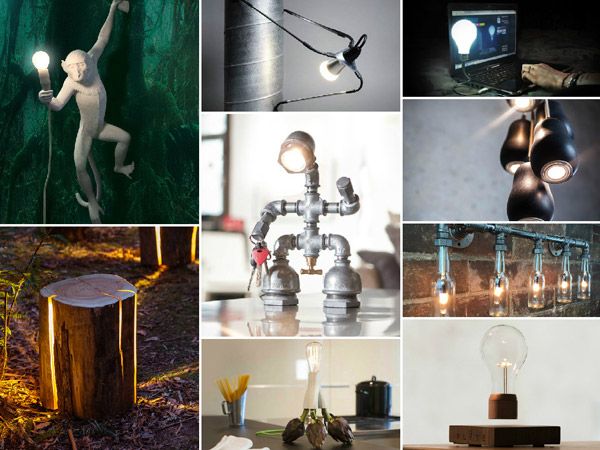 1. Kozo Lamp [kozo-lamp]
Under the brand name "Kozo Lamp", these most eye-catching lamps are created by Israeli designer David Benatan. The key feature of the project is the usage of plumbing pipes and fittings in the manufacturing of lamps. All products are handmade, hence the impressive price.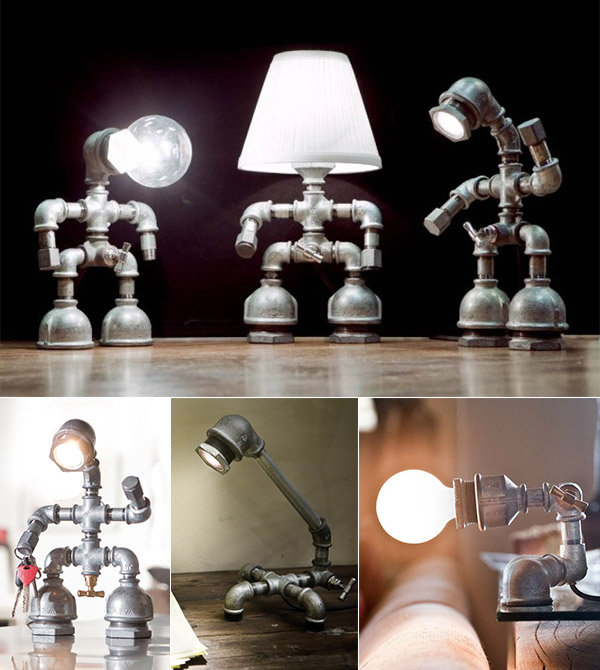 2. Bright Idea USB Lamp [buy on amazon]
This light bulb looks a lot like the one that goes off on your head when you get a bright idea. The USB powered lamp features an articulating arm so you can adjust it in different positions. Attach it to your laptop or any USB hub and you've got yourself a light source to continue working on your bright ideas.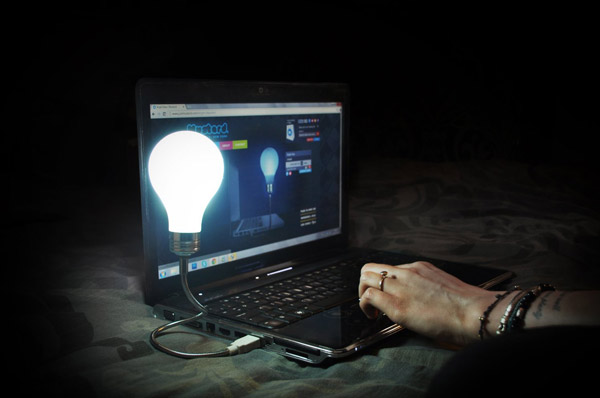 3. Anglerfish Chair Lamp [oppewal]
Designers at Ontwerpers have come up with Anglerfish Chair – an unique chair inspired by the creatures in the sea anglerfish that can emit light from escas to meanrik prey. Anglerfish Chair makes you feel at home when sitting and reading, because it is equipped with headlights that can give light. Use of ergonomic and back color reminiscent of a concept of color on the fish scales.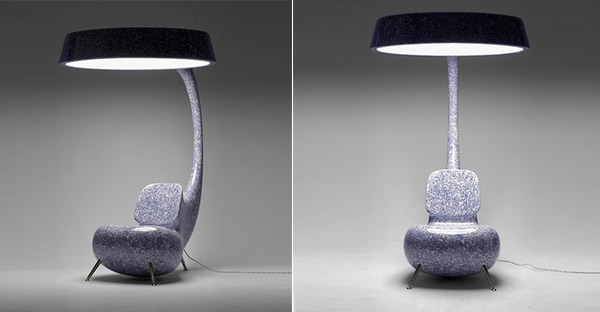 4. Modern Folk Lighting [krools-art]
Inspired by the iconic Russian wood doll Matryoshka, this playful lamp collection combines tradition and modernity in a unique way! A gentle, feminine aesthetic provides warmth and coziness to modern ambience. The minimalistic design can be used as a single light source or as a cluster to form a sculpturesque pendant. In oak, beech and porcelain models, there's a finish for every style of room.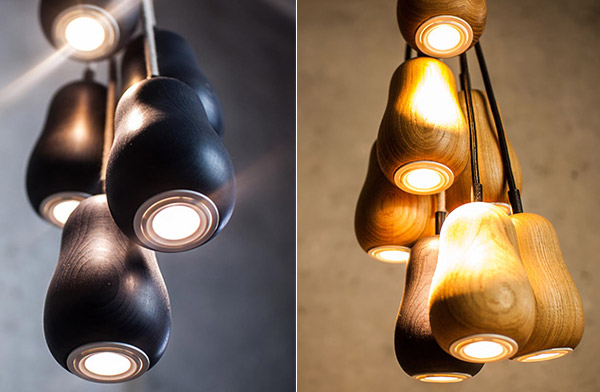 5. Recycled Paper Lamp [contemporist]
These limited edition objects are a part of the series "Organic". Each piece has been painstakingly handcrafted with utmost attention to detail and strives to capture the essence of nature.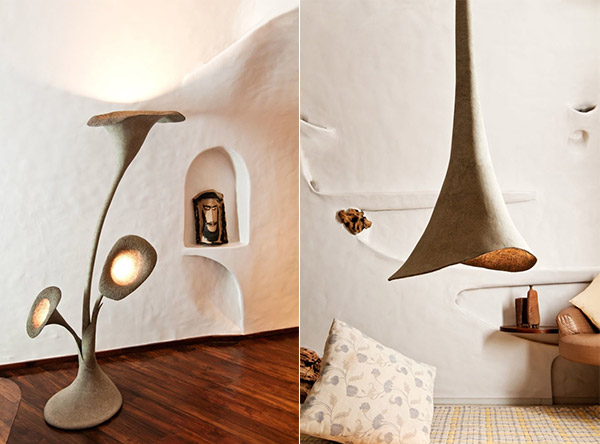 6. Doggy Lighting [formzoodesign]
A combination of shock-art and lighting, this stylish dog-shaped luminaire features a light source in a rather cheeky location. Playfully modern, his crisp geometric surfaces have been designed with minimal, industrial, and urban spaces in mind. Better yet, the design is customizable as a canvas for drawing with pens, pencils, crayons and markers for a look that's all your own.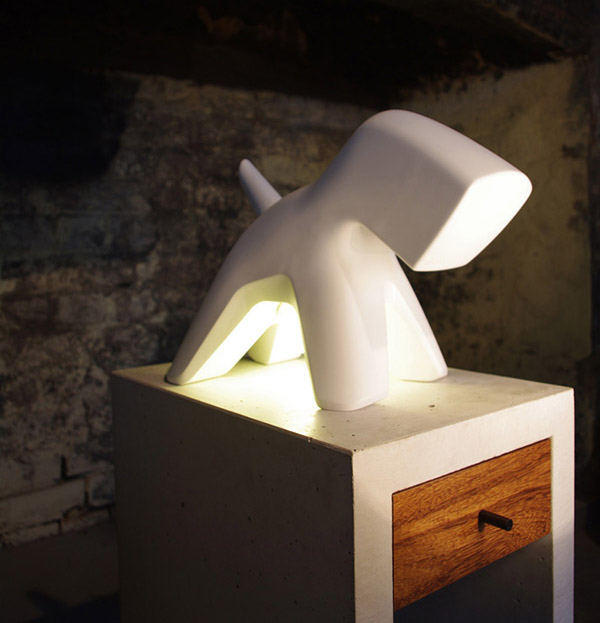 7. Knot Pendant Lamp [vitaminliving]
The Knot Lamps come in two different designs of hand blown glass shade each supported by a monkey fist knot. The knots are tied from brightly colored cable in a selection of 6 colors. The lamps are versatile and can be displayed in an illuminating cluster or line, or alone creating a single ambient glow.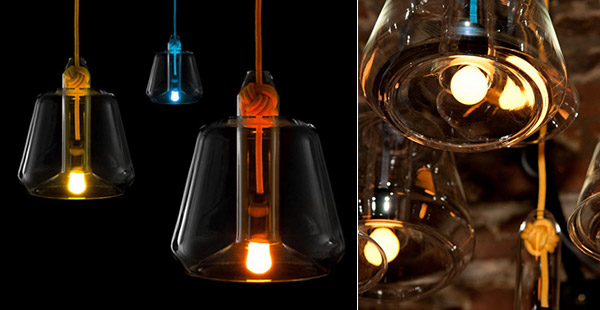 8. Spyder Light [designswan]
Designed by daast, spyder light is one of their creative works. By leveraging the abundance of metal shelving with a bespoke solution, spyder is a flexible lights source that could be moved easily and quickly. It is acheived by attaching flexible magnetic legs to a light bulb so it can act a bit like a spider and attach to metal surfaces in different positions.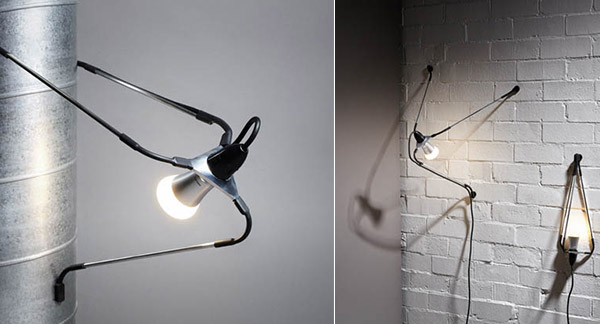 9. Levitating Light FLYTE [thisisflyte]
FLYTE is a levitating light, which hovers by magnetic levitation and is powered through the air. FLYTE requires no batteries and powers light through the air via induction. Wireless power transfer transmission has been around since the days of Nikola Tesla. With FLYTE we've packed some of Tesla's tech and combined it with magnetic levitation, opening up a magical world of possibilities. Our wireless power module transmits about 5V and is completely safe and harmless.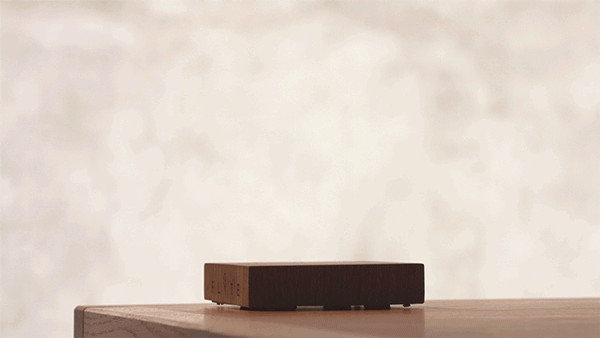 10. Fantasia Lamps [designswan]
Created by Italian design studio Manifattura Italiana Design, Fantasia lamp is a clever lighting fixture with a tripod base that can be extended with any household objects, from carrot to broomsticks, as long as it fits the required diameter. The lamp comes in two varieties: a freestanding bulb and a hanging three-bulb fixture. How amazing to have a artichokes lamp or a spaghetti lamp standing on your table?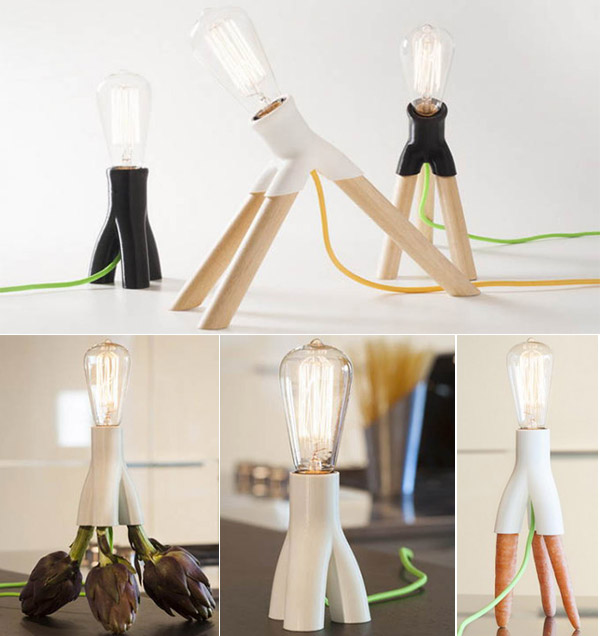 11. Aligned Lamp [daast]
With a 360 degree rotation, the fulcrum makes the lamp highly functional while also acting as a design element. With each angle, it casts a different glow, from ambient to spot lighting.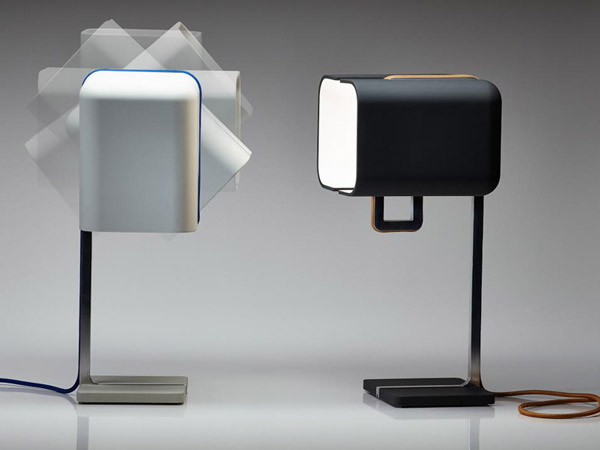 12. Industrial Beer Bottle Lamp [etsy]
Created by Etsy shop newwineoldbottles, these lamps are constructed from industrial style black iron piping and recycled beer bottles. The repurposed bottles are firmly secured by custom rubber gaskets that grasp the bottle without causing damage to the antique bottle.
13. Monkey Lamp [marama]
The Monkey Lamp is a wild yet functional lighting design by the Italian designer Marcantonio Raimondi Malerba. The Monkey Lamp uses a naturalistic figure to explore relationships between people and animals. Here, the resulting trio of lamps has a human quality to its expression at the same time that it resembles something out of a science museum. Each of the three primates is quite detailed and poses sitting, standing, or hanging while holding an exposed LED bulb. Made of resin and hand-finished in white, the designs have a contemporary, consciously artistic quality to them as well.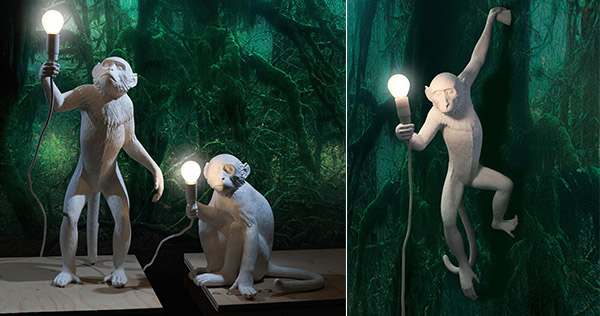 14. Cracked Log Lamps [duncanmeerding]
The Cracked Log Lamps are made from salvaged logs which would otherwise have been burnt. These lamps embrace, rather than avoid the naturally occurring cracks in refuse logs. Each cracked log lamp can be used as a stool, table, or simply a light accessory, and the pieces are available through a number of shops throughout Australia.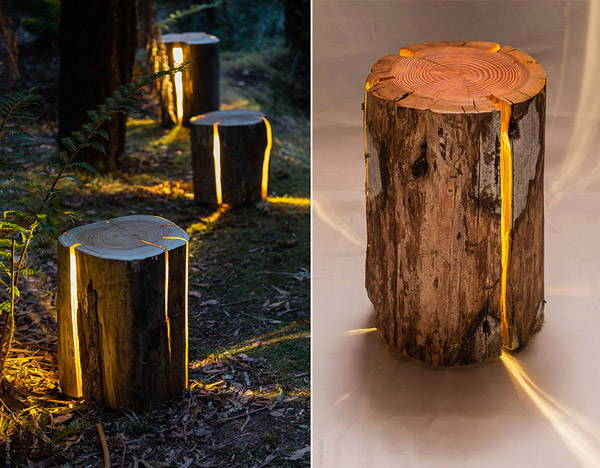 15. Owl Lamps [karmanitalia]
Designed by Matteo Ugolini for Italian lighting manufacturer, KARMAN, this owl-shaped lamp is probably the cutest wall lamp I've seen. These lamps are made from white ceramic. "The first lamp able to turn the tide: instead of looking at a light object … now light is looking at you!