In these days, we spend way longer time indoor than before and having house plants to add some freshness becomes more and more important. However, not many of us have that luxury to liven up our interior with some greenery when space is limited. Thanks to the UK-based design studio, Horticus, who has developed a modular living wall system (more vertical wall garden planter on amazon) that brings the vitality of nature into any abode.
Anna Lisovskaya (the founder of Horticus) sought to combine the space-saving innovation of a living wall with the convenience and accessibility of pot gardening. This flexible structure is meant to be screwed directly into the wall, allowing you to tweak the layout as you please. It comprises a hexagonal frame made of powder-coated steel and terra-cotta planters that rest within it. The planters are outfitted with a grid of holes for watering, and they can easily be lifted in and out of the frame.
h/t: dezeen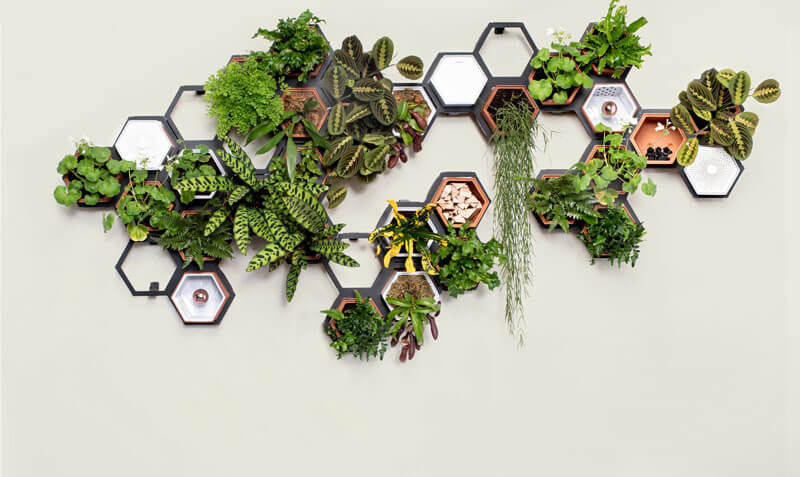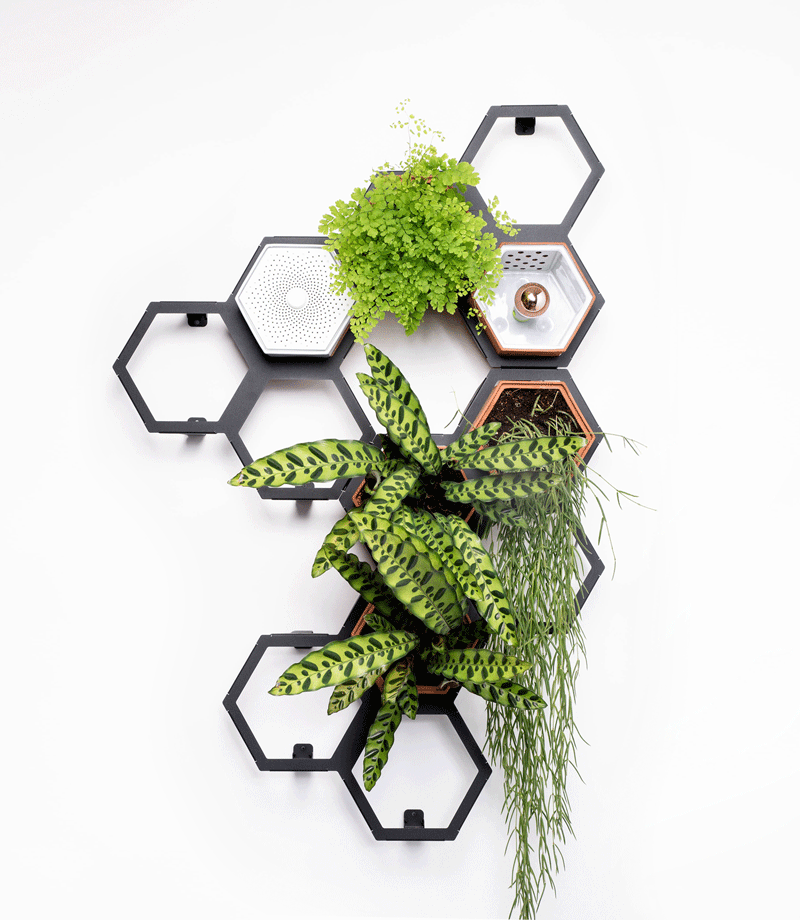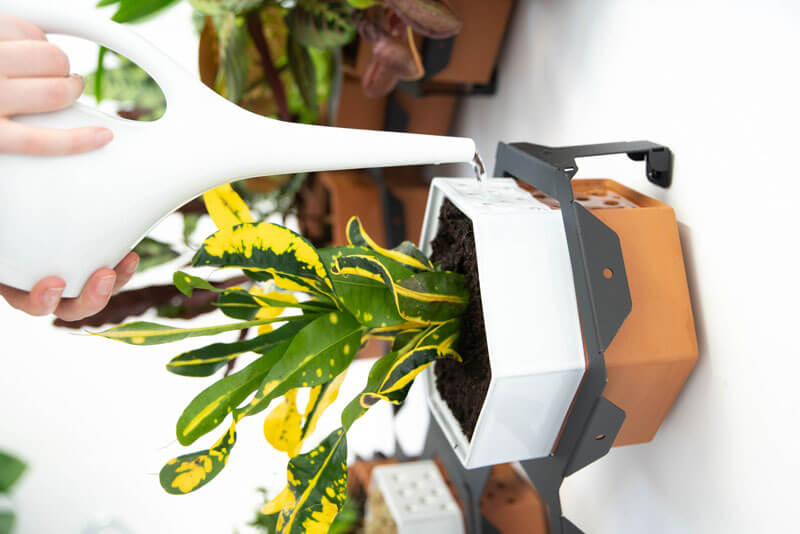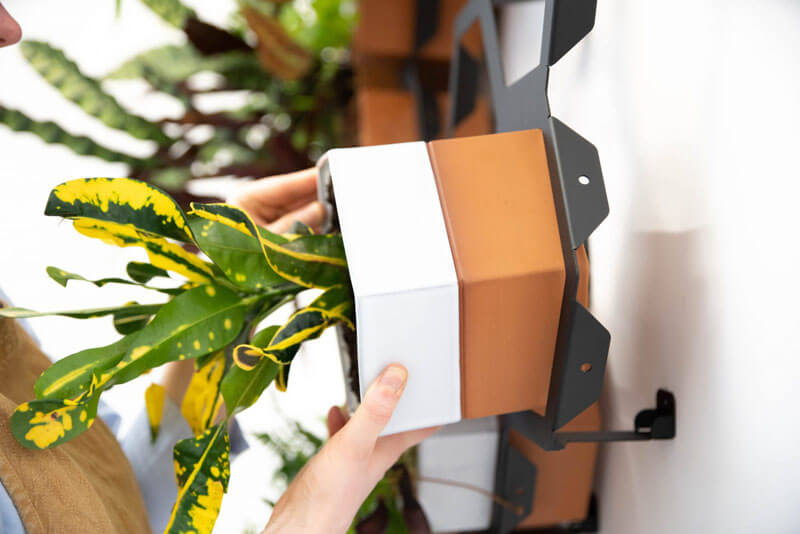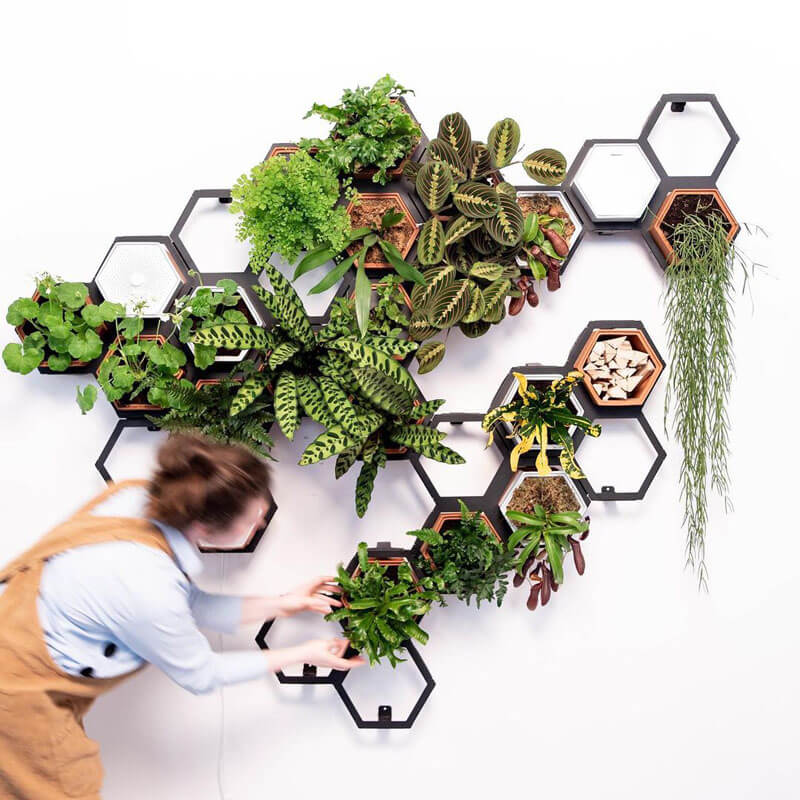 Another good thing about the system is even if you change your mind about filling your wall with plants, the installation itself is visually appealing in its own right. Moreover, it can double as a functional shelf for little odds and ends. Sounds pretty cool right? You can start with Horticus' Small Kit—which includes one steel frame and three terra-cotta planters and add more as your garden grow.
Living room wall garden, kitchen allotment, bedroom oasis or bathroom jungle? Let's make any room a living habitat.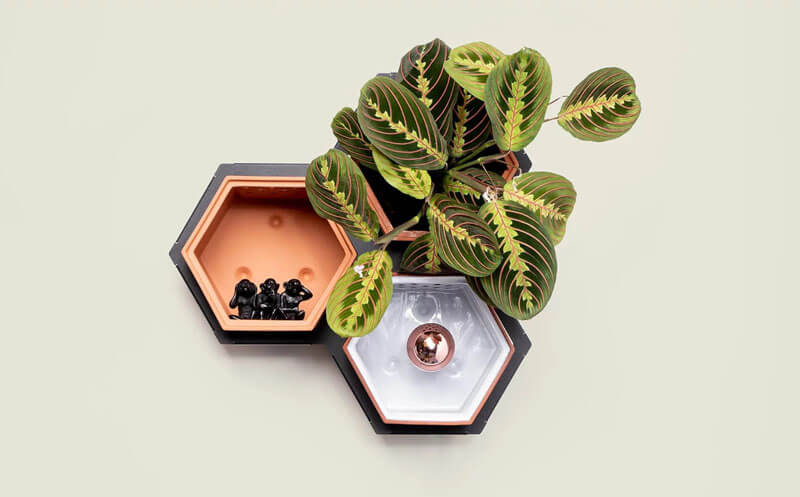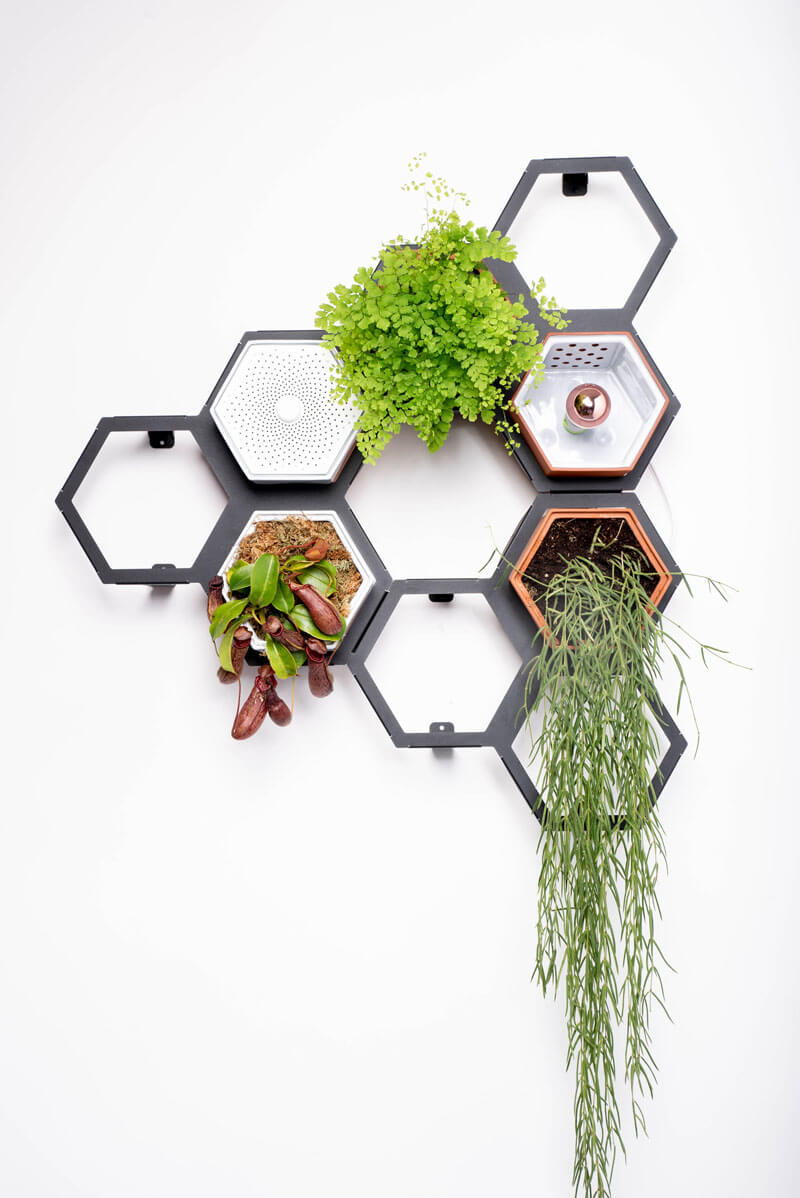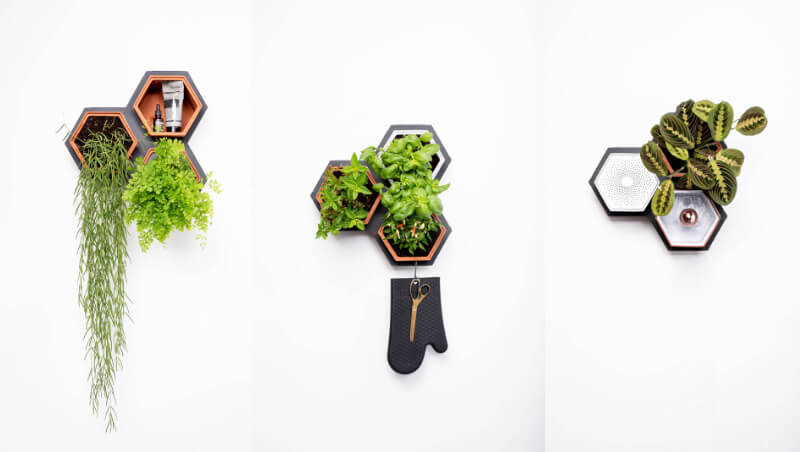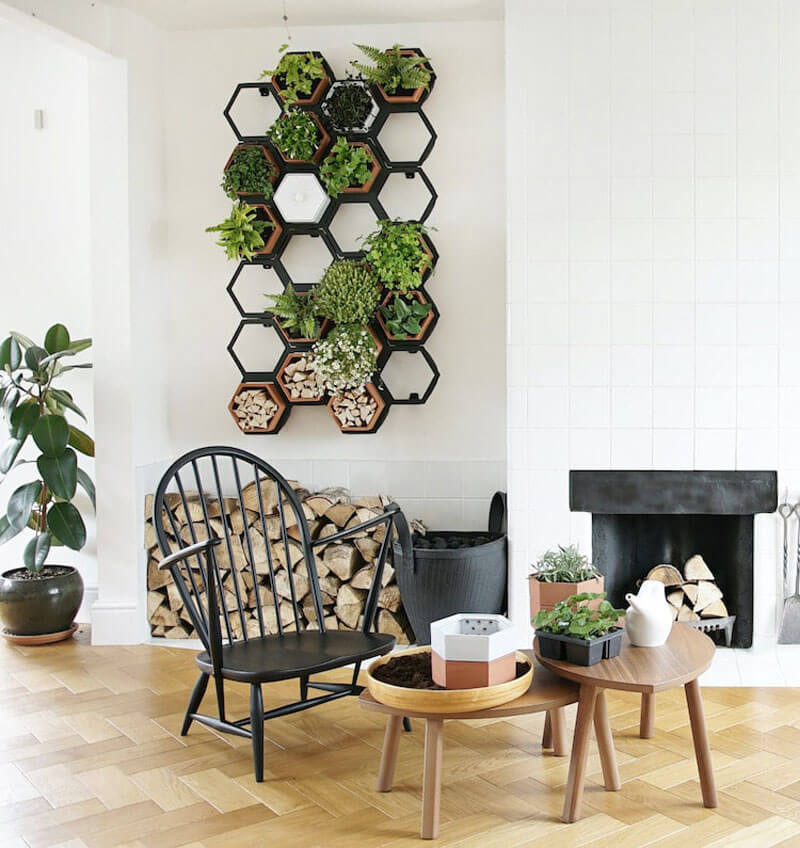 We are a participant in the Amazon Services LLC Associates Program, an affiliate advertising program designed to provide a means for us to earn fees by linking to Amazon.com and affiliated sites. Please read our disclosure for more info.