Ooh… It is summer time, time for ice, beer and bikini. We have already presented you with 21 Creative Ice Tray Design on our Monday's post, so today, let's talk something about the Beer.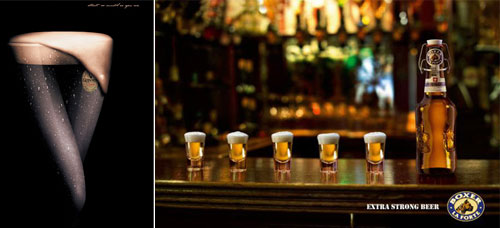 In this post, we rounded up 20 creative and Humorous Beer Advertisement. It is said, a good beer ads will make people want to grab the beer as long as they see the ads. That amazing? You tell me!
1. Tyskie: Stickers
Beer mug stickers were installed behind doors of restaurants, pubs and shops as a part of creative Tyskie beer advertising campaign.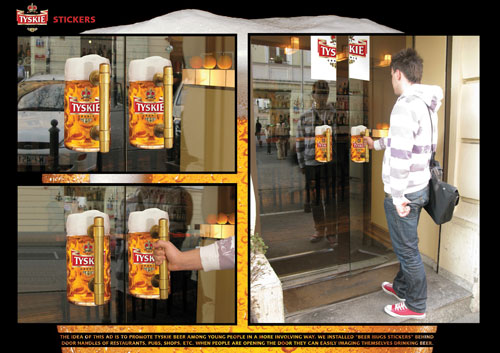 2. Heineken Made to Entertain Ads
Heineken "Made to Entertain" advertisements for your enjoyment.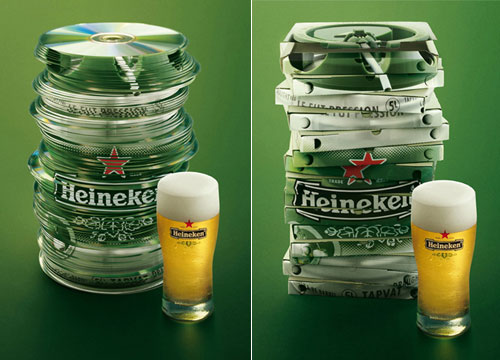 3. Eisenbahn Strong Golden Ale
Tag line: When we say strong, beer, we mean it.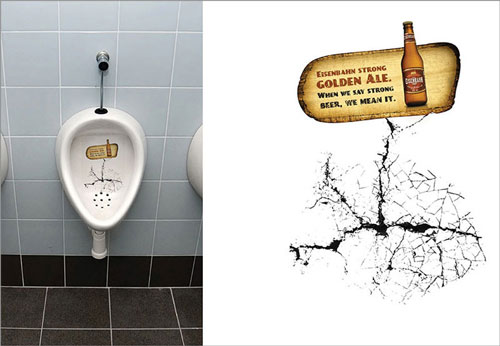 4. Shumensko Beer: Beer Case
Through a small investment in paper bags distributed in stores, they turned pedestrians into free outdoor advertisements of "Shumensko" beer. The optical illusion of people, carrying with ease a case of beer in one hand, entertains onlookers, as well as the actual bag-owners.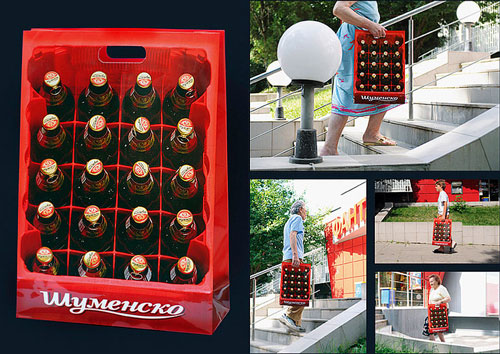 5. Goldstar Beer: Flow chart
Tagline: "Thank God you're a man."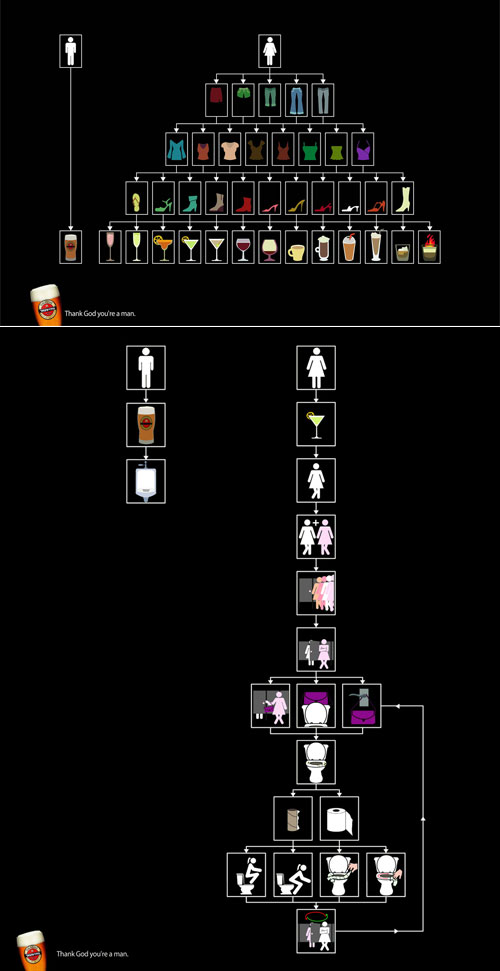 6. For a Fresher World – Heineken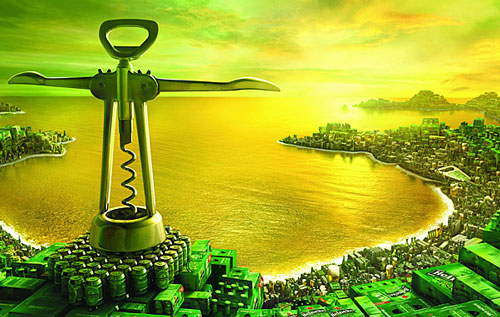 7. Carlsberg: Camouflage
Carlsberg don't do camouflage, but if we did it would be the best camouflage in the world. Carlsberg – Probably the best beer in the world.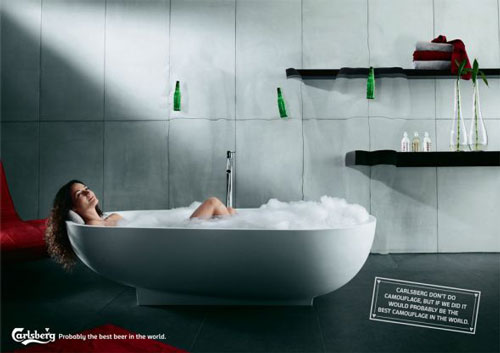 8. Buckler Beer: Fan and Message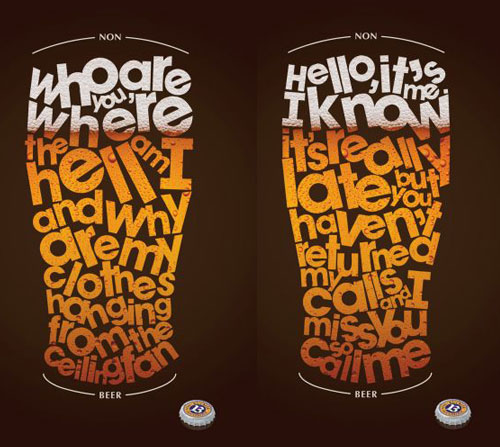 9. NZ pure beer: Virgin
No additives or preservatives. (Because you can't be almost virgin.) Purify your world.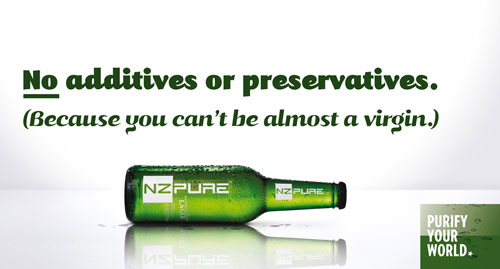 10. Guinness: Coasters for Halloween
The idea: simple and low cost. Due to its colors – black and white – the Guinness beer has all the qualities to pass as a creature of the night. We illustrated this new identity very easy, by using the shadow of the Guinness glasses. In fact, we produced coasters, representing the shadows of the Guinness glasses. The coasters were offered for every Guinness beer bought on Halloween night.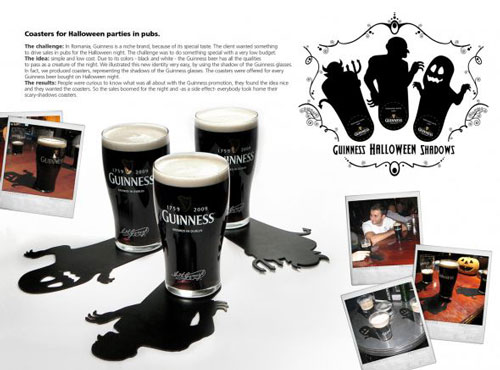 11. Boxer Beer: Extra strong
Extra strong beer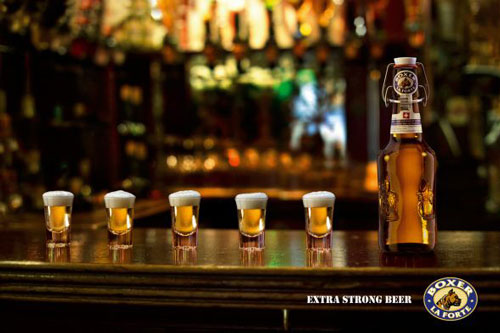 12. A.K.Damm – Alsatian beer
Tagline: German character, French refinement. The original Alsatian beer.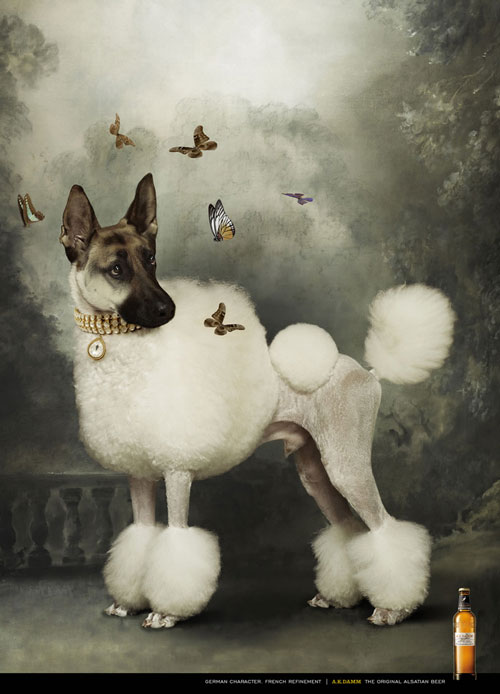 13. Nova Schin Beer: Barbecue
Tagline: The waether man was wrong again. In other words: … In other words: Beer!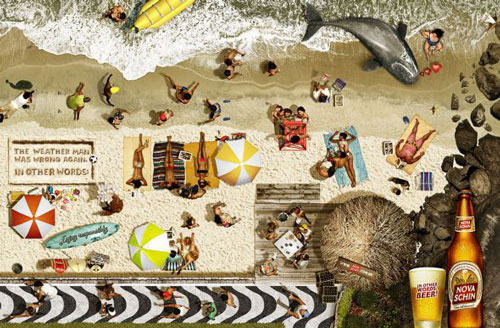 14. Apple Beer: Caramel
Apple Beer. The soft drink made from real apples.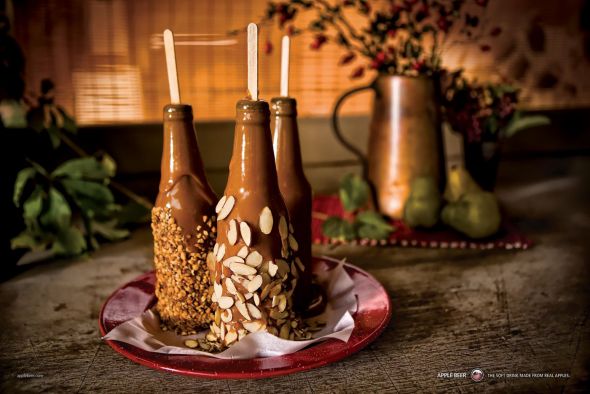 15. Guinness beer: Einstein
Good things come to those who wait.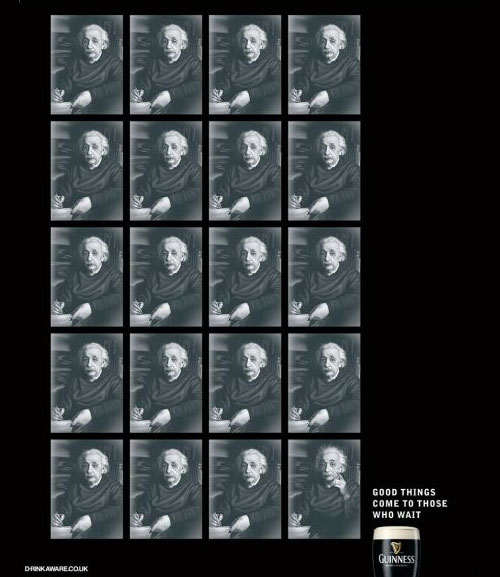 16. Guinness Legs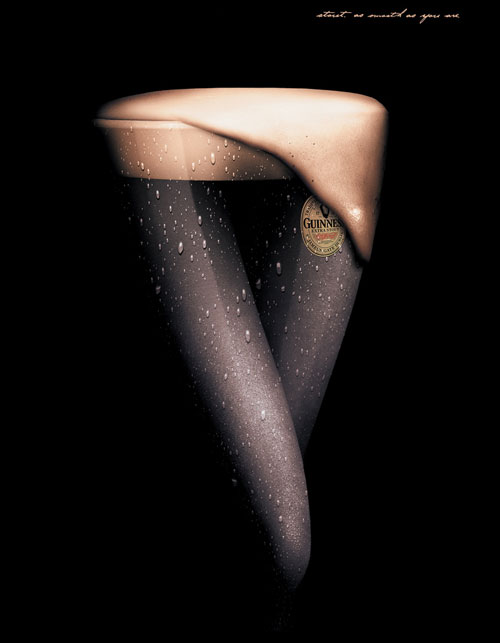 17. It could only be Heineken!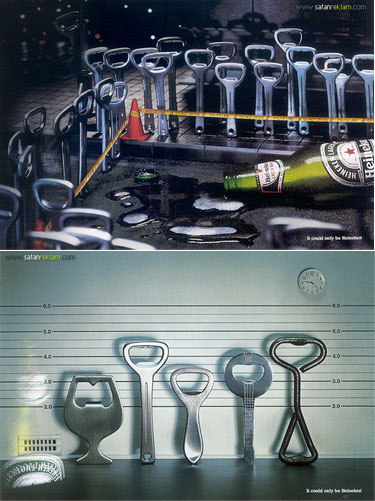 18. Tuborg Beer: The Lord of the Drink
19. Beer Lorry
A clever design on the side of a lorry for beer.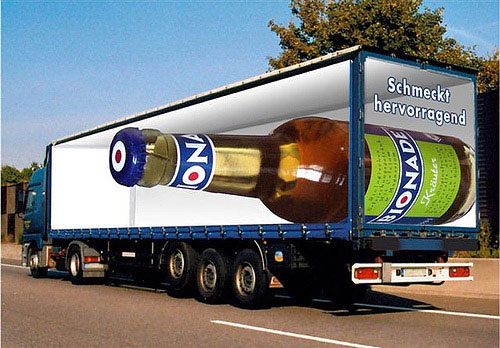 20. Budweiser: Goldfish