23 Creative and Funny Geeky T-shirts
21st century geeks have a wide array of t-shirts to choose from which will proudly display their inordinately high intelligence and tech-worshiping ways to the world. So if you've been looking for a way to advertise your geek-hood to those around you, you'll be delighted at the 23 creative and funny geeky t-shirts we rounded up for this article. There are so many rooms for creativity, from software to computer, from social network to game…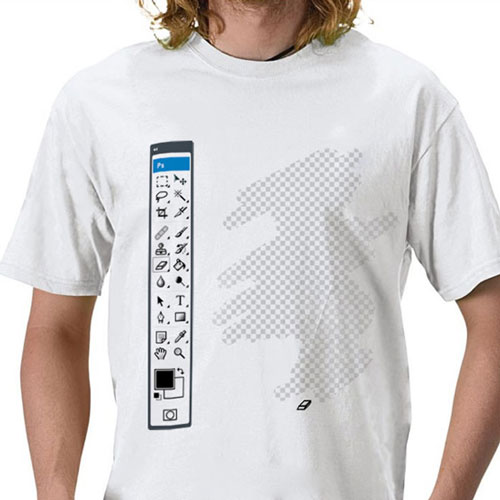 photoshop transparent T-shirt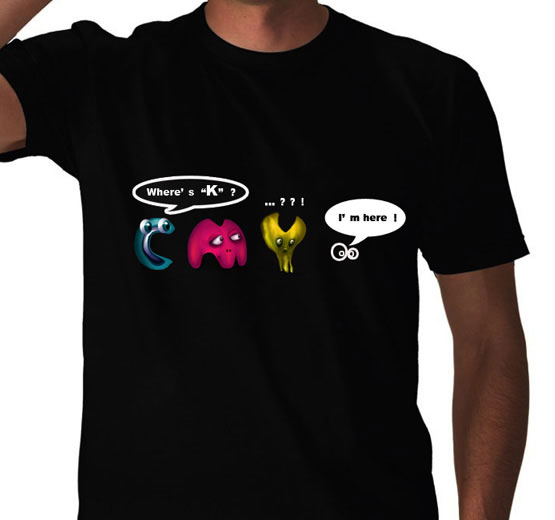 CMYK T-shirt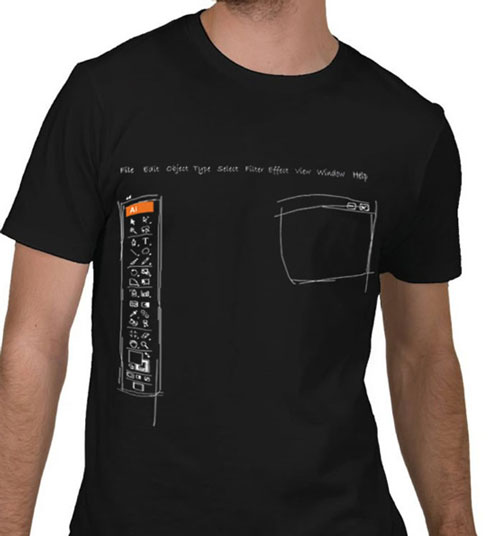 AI T-shirt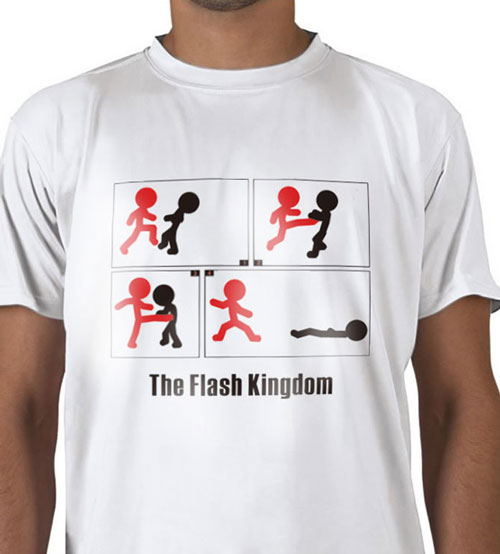 Flash T-shirt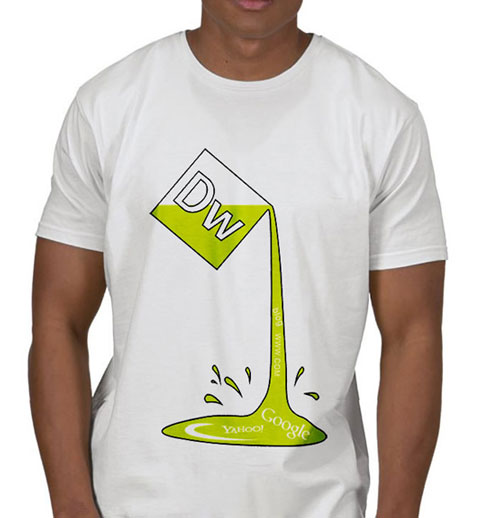 Dreamwaver T-shirt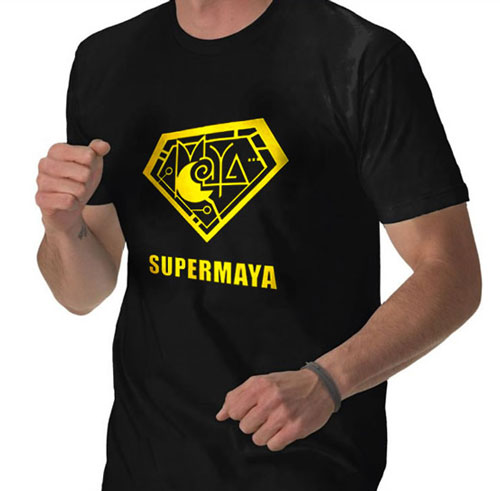 Maya T-shirt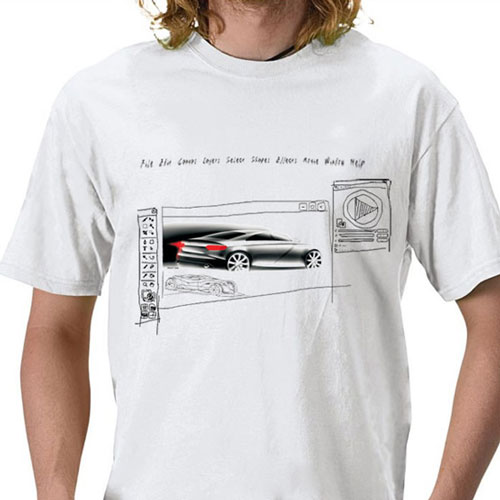 Painter T-shirt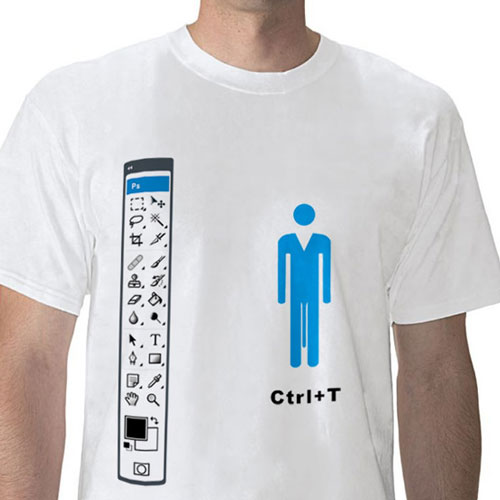 Photoshop ctrl+T shirt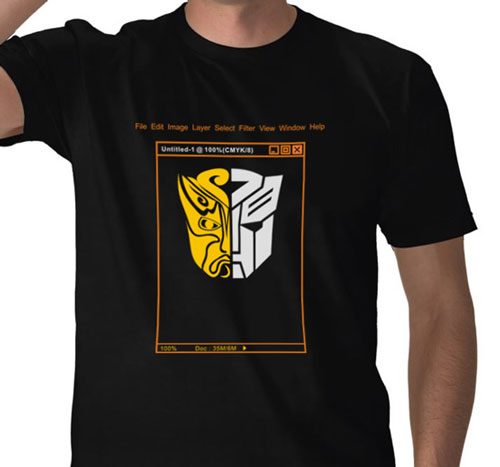 transformer and Chinese opera mask T-shirt
Wi-Fi Detector Shirt [
amazon
]
You can display the current wi-fi signal strength to yourself and everyone around you with this stylish Wi-Fi Detector Shirt. The glowing bars on the front of the shirt dynamically change as the surrounding wi-fi signal strength fluctuates.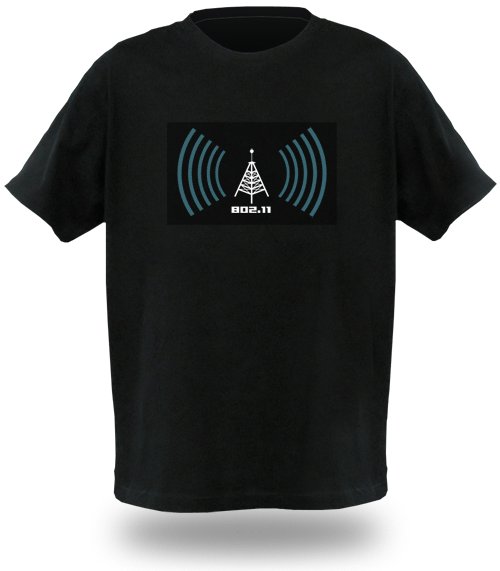 photoshop transparent T-shirt
Electronic Drum Kit
[
amazon
]
Hit the drums on this shirt with your finger and they play through the built in speaker simple but amazing. With 7 different drum sounds you're ready for a personal drum solo on your chest.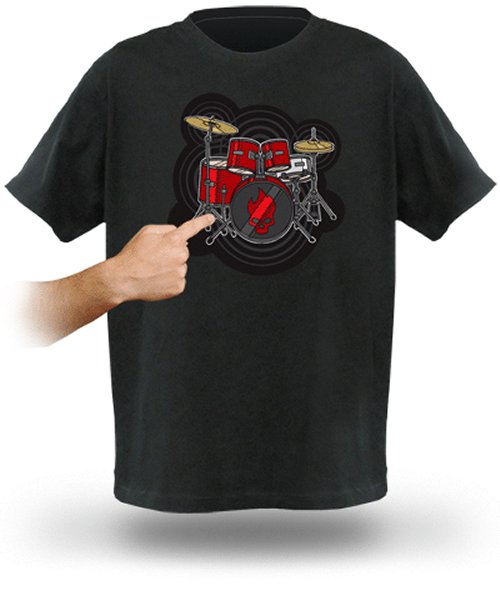 Electronic Drum Kit T-shirt
T-Sketch Light Up Flashing T-Shirt
[
link
]
Wouldn't it be great if you could have a T-Shirt that you could put your own design on, and change whenever you wanted? A design that will also light up and flash? This is where the T-Sketch T-Shirt comes in. Whatever you draw or write on the special section of the shirt will be converted into an illuminated message or design.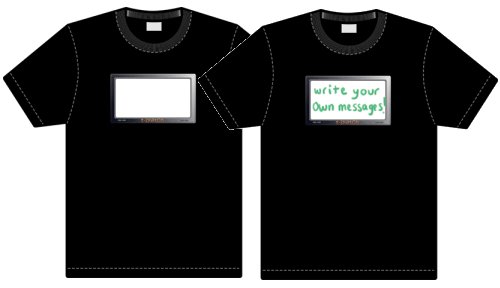 T-Sketch Light Up Flashing T-Shirt
Power Symbol
[
amazon
]
Glow In The Dark Power Symbol ! What kind of power? Usually the electron current variety. But, since most things in life have more than one meaning, go nuts! This can also be the International Symbol For Your Power Trip, or even your Power Bar. How about the International Symbol For Your Power In Bed? Get creative and become instantly more powerful with the ThinkGeek Power Symbol Tee! Get one of these shirts, get on a starship, and go out to the furthest accretion of 'empty space' and have a few martinis while you enjoy the glow of your own power.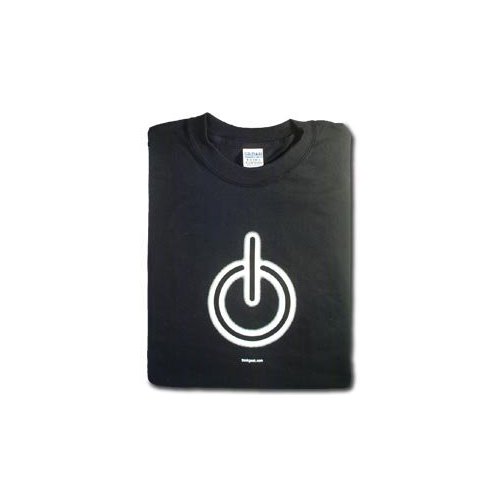 Power Symbol T-shirt
Bathroom Blogger Funny T-Shirt
[
link
]
Confess it! You're a toilet clogger and a bathroom blogger.
It's so wrong but it feels so right! Confess that you're a bathroom blogger with this funny t-shirt. Image: Icon of a person sitting on a toilet with a laptop on their knees, blogging.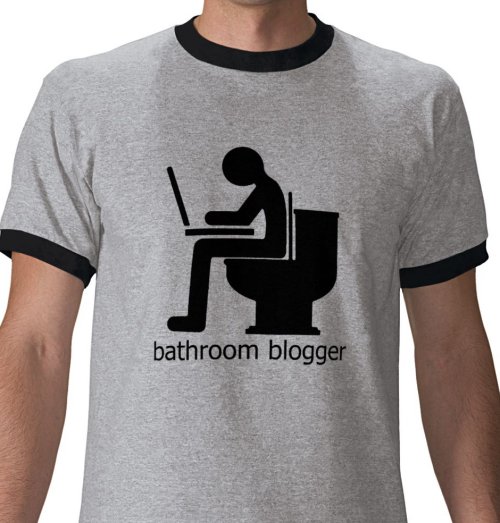 Bathroom Blogger Funny T-Shirt
Gaming Lifestyle t-shirt
[
link
]
Drool marks and blood-shot eyes along with slowly decomposing junk food are hallmarks of a late night gaming session too good to stop, until you pass out that is.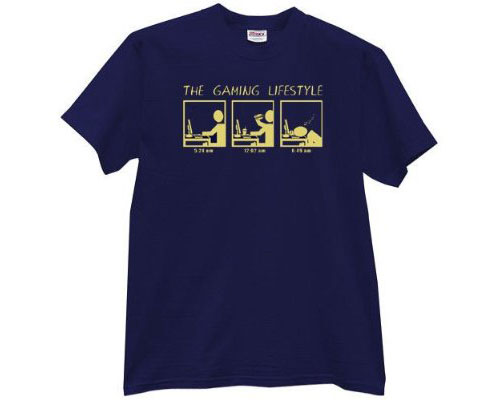 Gaming Lifestyle T-shirt
Pac-Man Stopped Playing Men Shirt
This shirt features Pac-Man chasing a ghost and says "I stopped playing Pac-Man (It was the worst 7 minutes of my life)"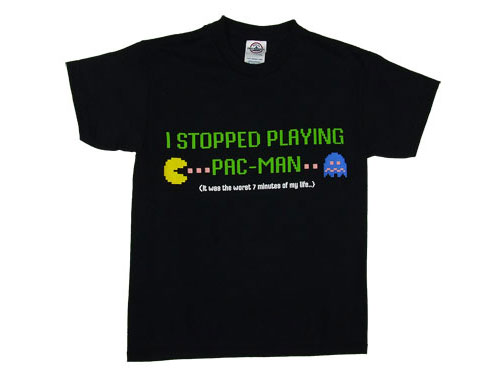 Pac-Man Stopped Playing Men T-shirt
Refill Required
[
amazon
]
Every laptop battery monitor will let the user know when it is getting low. Your coffee could use a similar system so your coffee cup never ends up empty just when you need it most.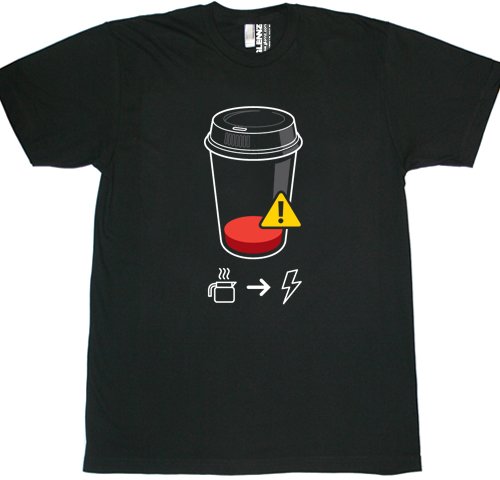 Refill Required T-shirt
Insomniac Innovation
[
link
]
Insomniac Innovations, is the perfect tee for anyone who likes to stay up during the weee hours of night all the way into the early morning.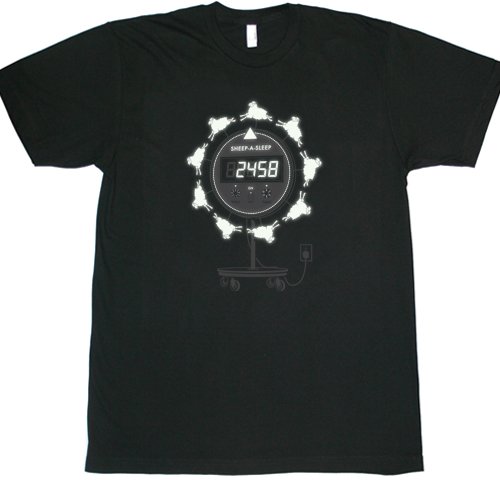 Insomniac Innovation T-shirt
No-One Reads Your Stupid Tweets
[
link
]
The truth hurts, but people need to know it. Even if you're being (slightly) immature about it.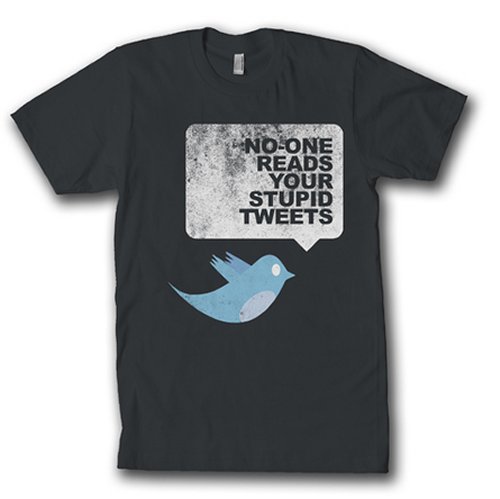 No-One Reads Your Stupid Tweets T-shirt
"No, I won't fix your computer!"
[
amazon
]
How many times have you walked into someone's house and, instead of being greeted, were simply bombarded with requests to fix someone's computer? Aren't you tired of it? Don't you wish that just once, you could summon the courage to say "no!" the next time some dolt calls you up fretting about their broken Internet connection? Well thanks to this shirt, you can! Never again will your friends and family take your superior computing knowledge for granted. Oh, who are we kidding…they probably still will!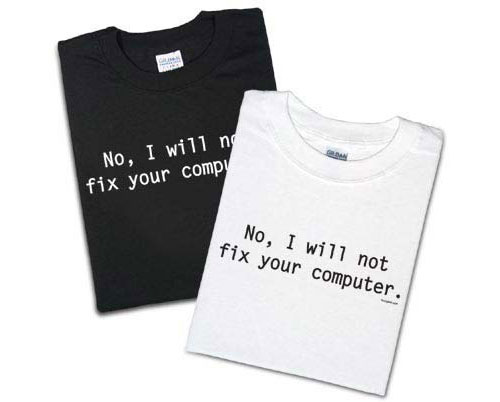 "No, I won't fix your computer!" T-shirt
"Try Another Hole"
[
amazon
]
Some of the best geeky attire combines tech terminology with sexual innuendos, and ThinkGeek.com's "Try Another Hole" t-shirt is an excellent example. Try wearing it to a bar, and who knows? You might just strike up a conversation with a pretty girl who gets you into a rousing conversation of the pros and cons of Firewire vs. USB! (Hey, you can dream, right?)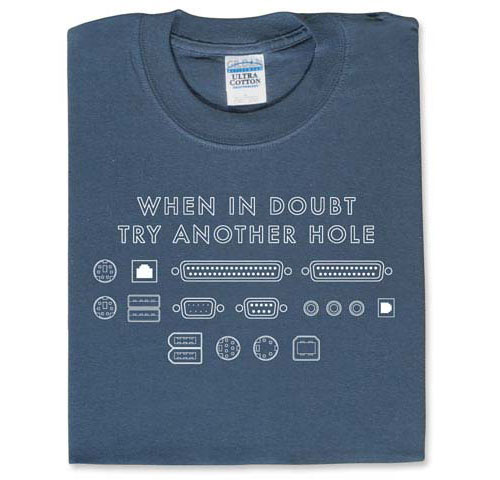 "Try Another Hole" T-shirt
Brain Loading Dark T-Shirt
[
amazon
]
When you're just waking up, the Brain Loading T-Shirt will clarify to non-believers of C++ the process of loading your brain again to its geeky state.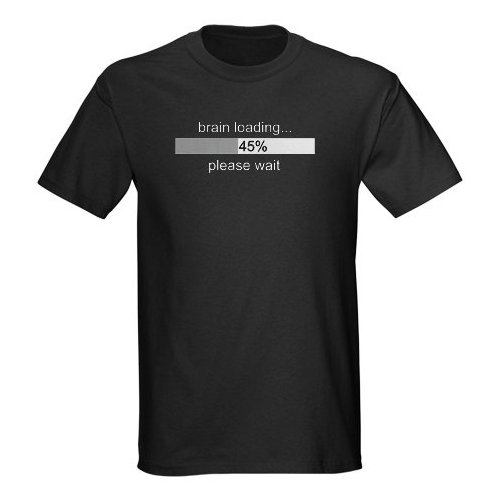 Brain Loading Dark T-Shirt
It must be user error
[
amazon
]
The It must be user error T-Shirt explains 99% of all computer problems, so it might just be all you need for a successful career in IT.
That is my dreaming t-shirt. I want to wear it and attend our tech meeting every time….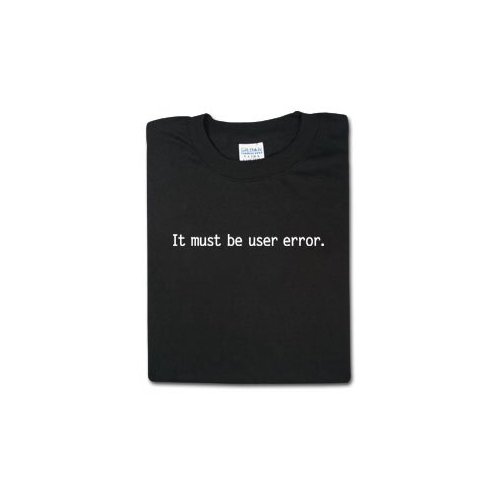 It must be user error T-shirt