We have talked about various embroidery work, such as embroidery landscape, embroidery animal/insects. However, this is the first time I see such kind of super realistic 3D embroidery food. These food looks so real that I actually wonder there is seaweed under watermelon when I first saw the embroidered watermelon.
All below works are made by British embroidery artist Youmeng Liu. She creates food-inspired 3D embroidery designs that look real enough to eat. Using 3D punch needle technique, Liu embarked on a mission to craft 301 "Embroidered Edibles". She pushes the colored thread into the base fabric to slowly build up the three-dimensional textile ingredient, then artistically trim and sculpt the final forms with scissors. From fried egg to sausage, from watermelon to orange, Liu is able to recreate these food with hyper-realistic texture and color.
Till now, the artist has completed 19 out of the promised 301 designs. Hence, if you want to see more of her future mouth-watering pieces, you can follow her on the Instagram.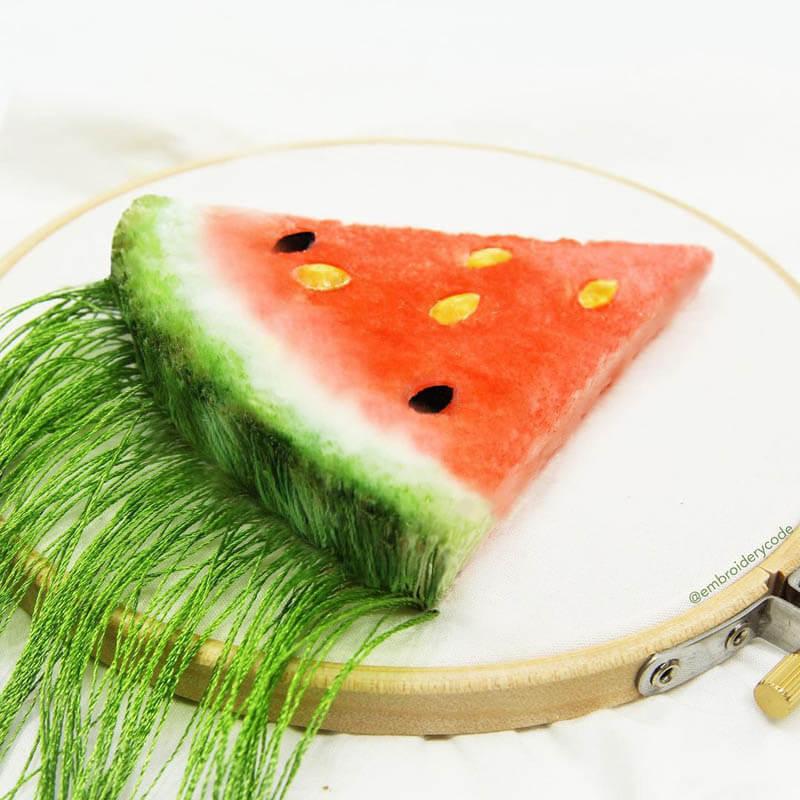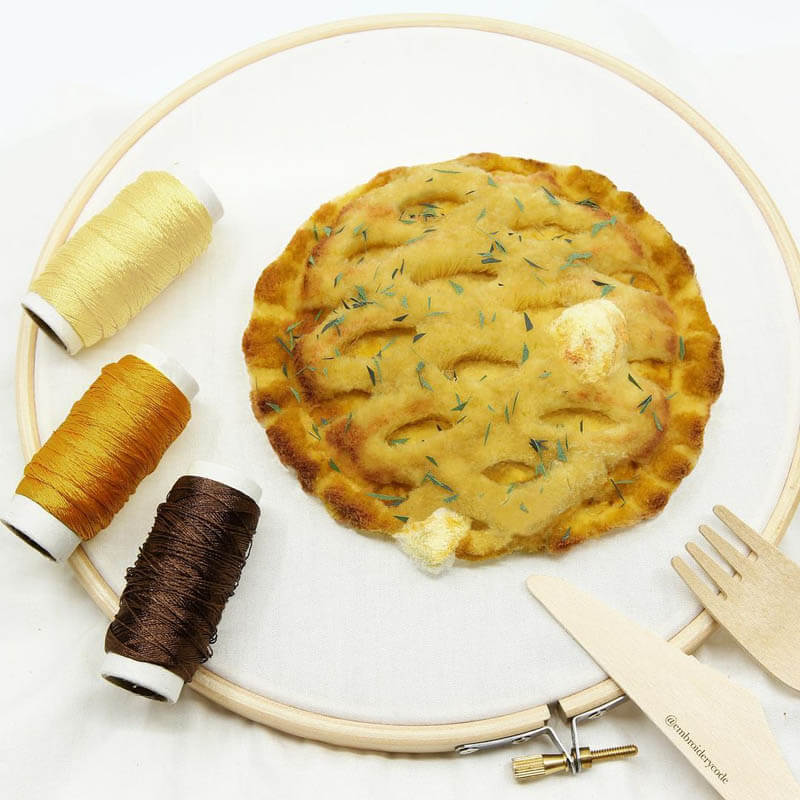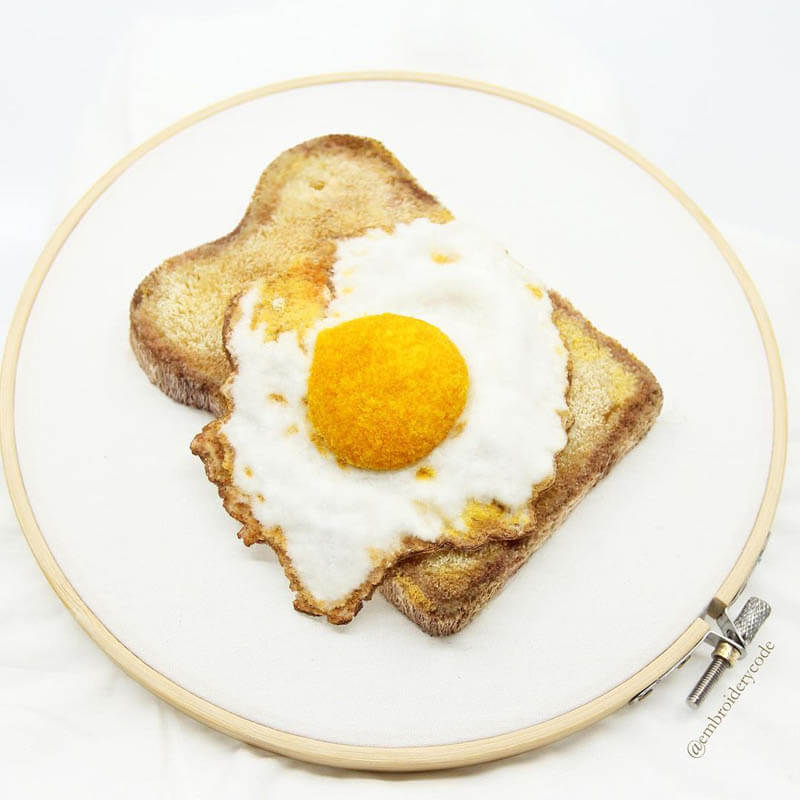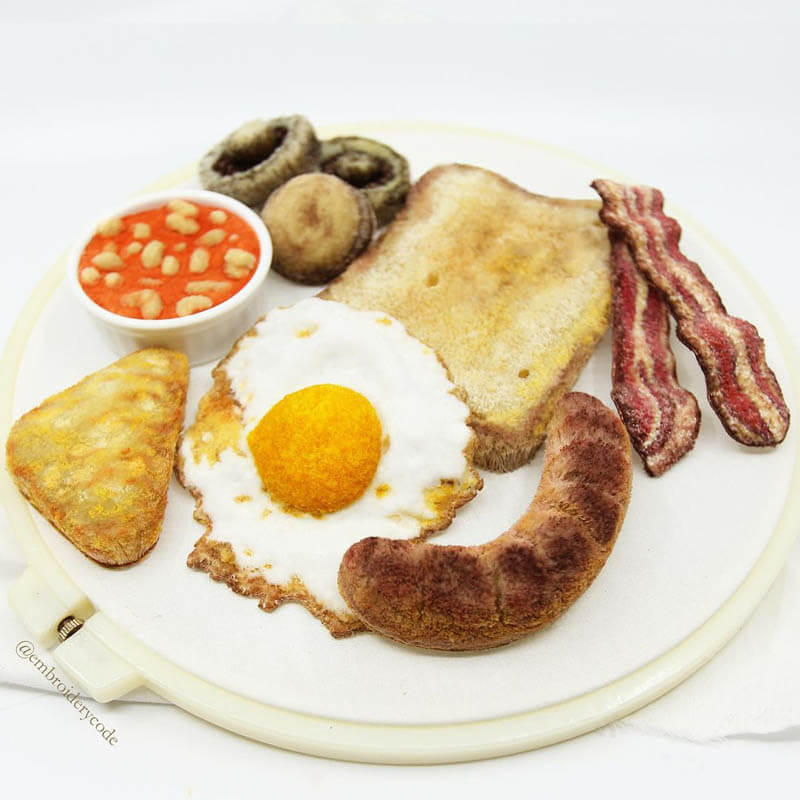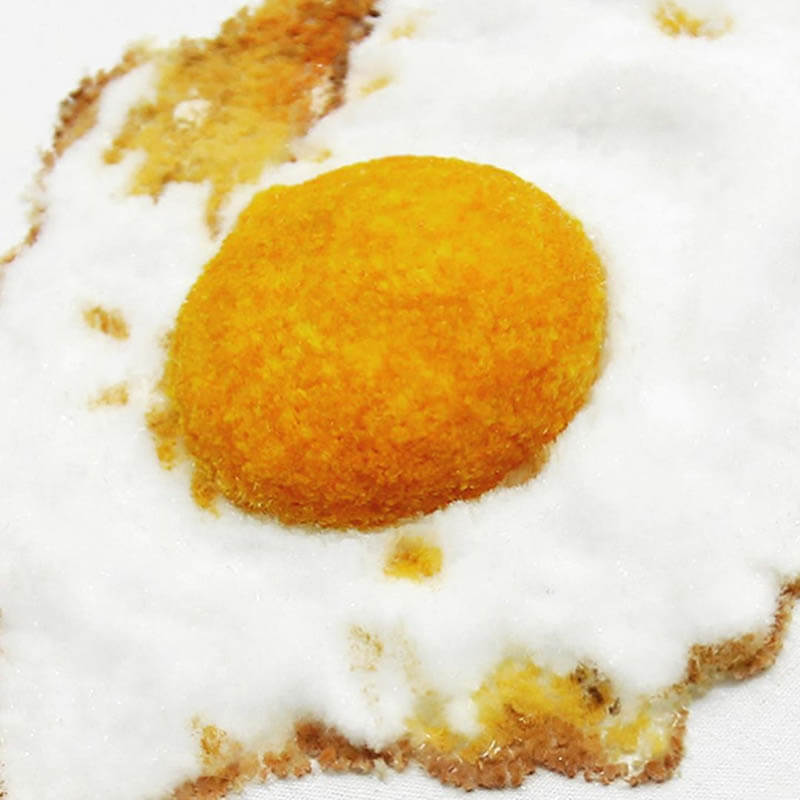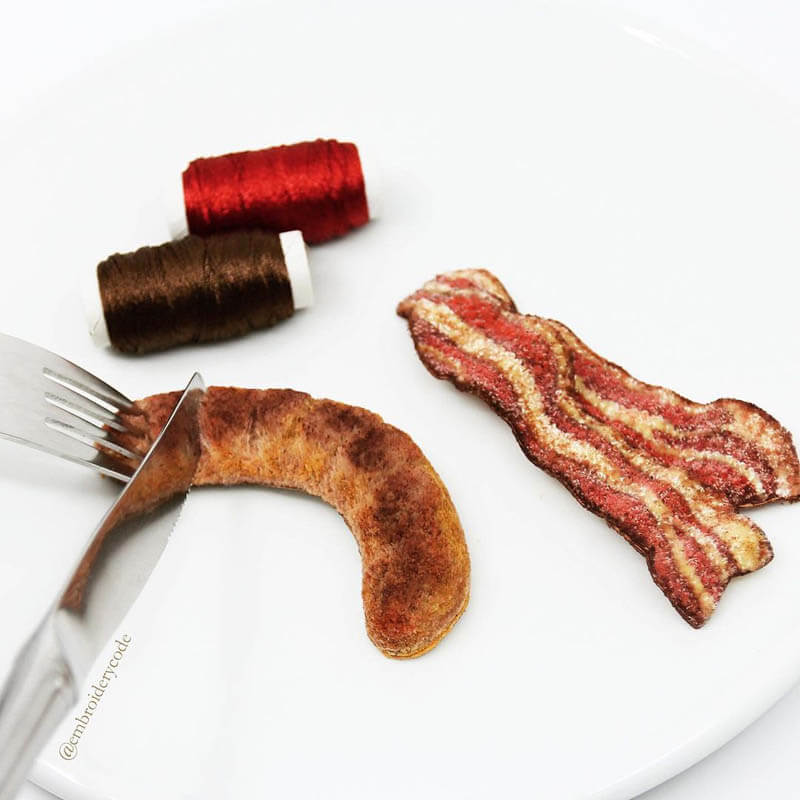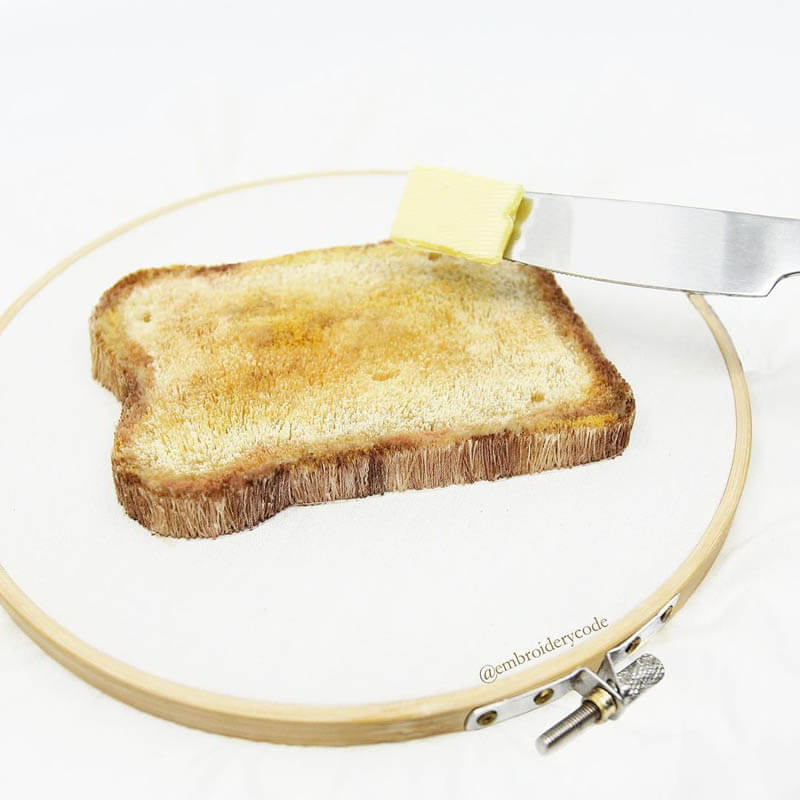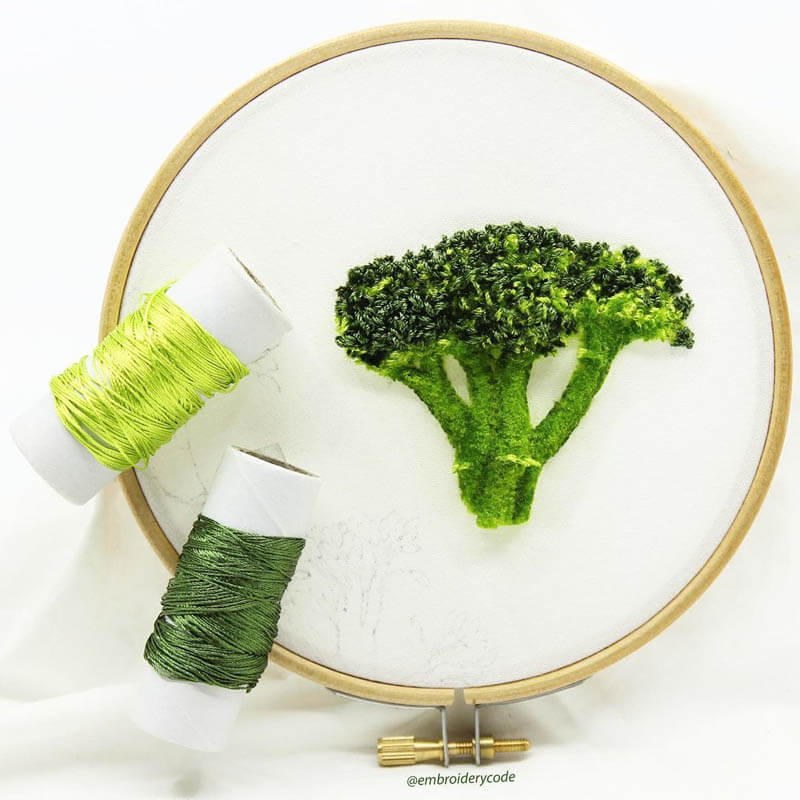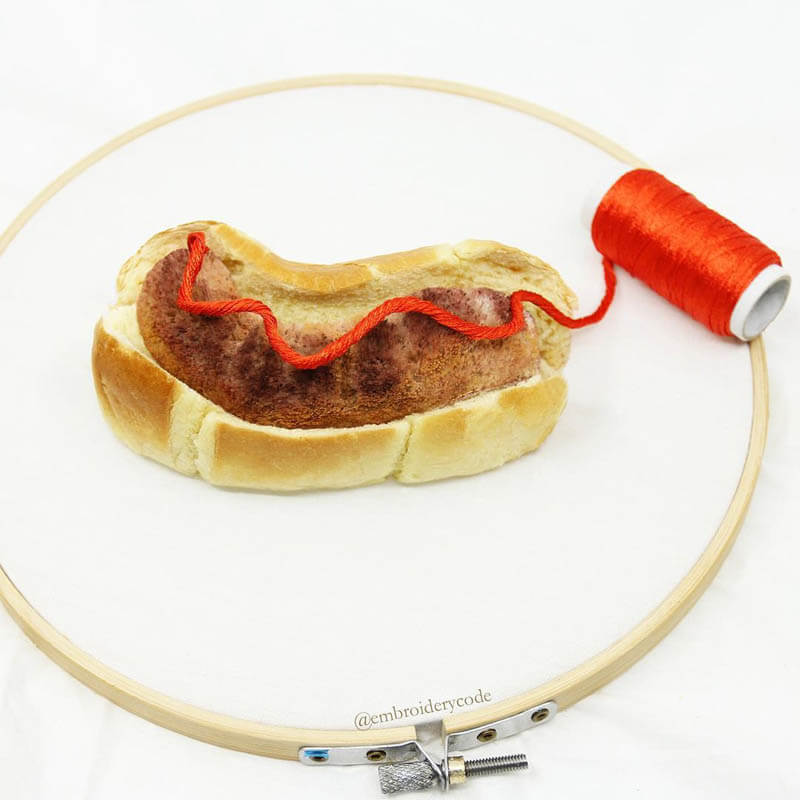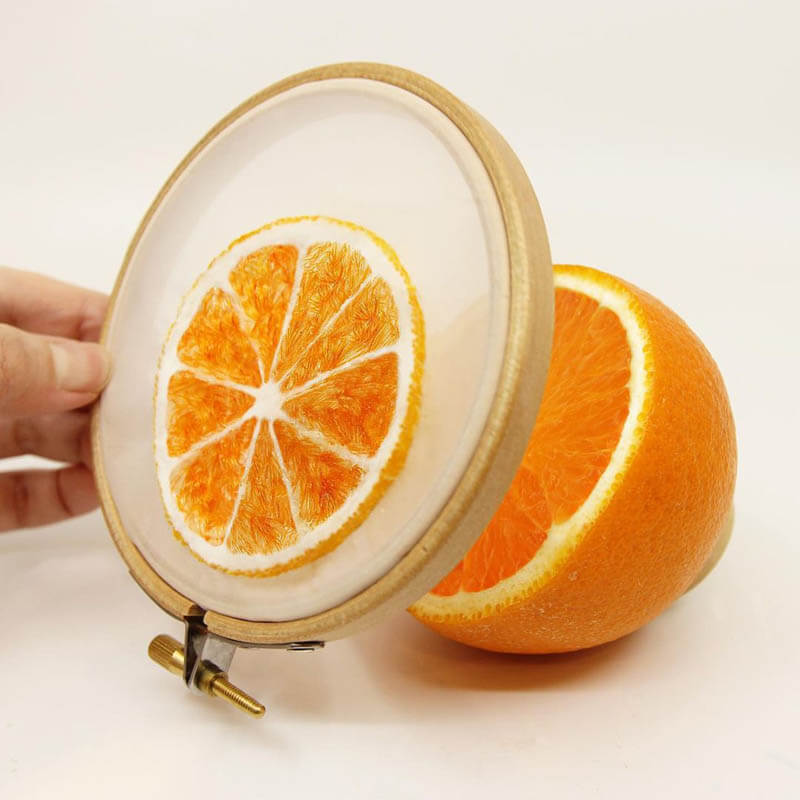 https://www.instagram.com/p/CK6Ha5hHsME/
https://www.instagram.com/p/CLwMXIZH7Qe/