The exterior and external design of a house is often not given the attention it deserves because most homeowners don't realize that the external beauty of the house is what creates the first impression of any guest or visitor.
While most people will invest thought and money into interior décor, the exterior design is just as important and it needs to be both aesthetic and super functional for the individual or family's needs. Here are some exterior design details that can make your home stand out from the crowd.
Strategic Lighting
Lighting plays a huge role in the exterior ambiance of your house and how it looks from afar as well as how it feels when you sit outside or take a walk around your yard. If you have added décor elements like a fountain, a particularly well-trimmed set of hedges or even beautiful lawn furniture, the quality of warm lighting in the space will make those more apparent. Apart from the functionality that good lighting provides which enables ease while entertaining, throwing a party, or having a BBQ, it can create feelings of warmth and relaxation.
Lighting should be incorporated using a variety of fixtures from overhead fixtures and spotlights to lanterns, lamps, fairy lights, and so forth. Good lighting options also play a role in warding off potential burglars as most people with malicious intent are afraid of being spotted or seen from afar. Furthermore, wherever there is excellent external lighting, there can be the possibility of CCTV cameras acting as a deterrent.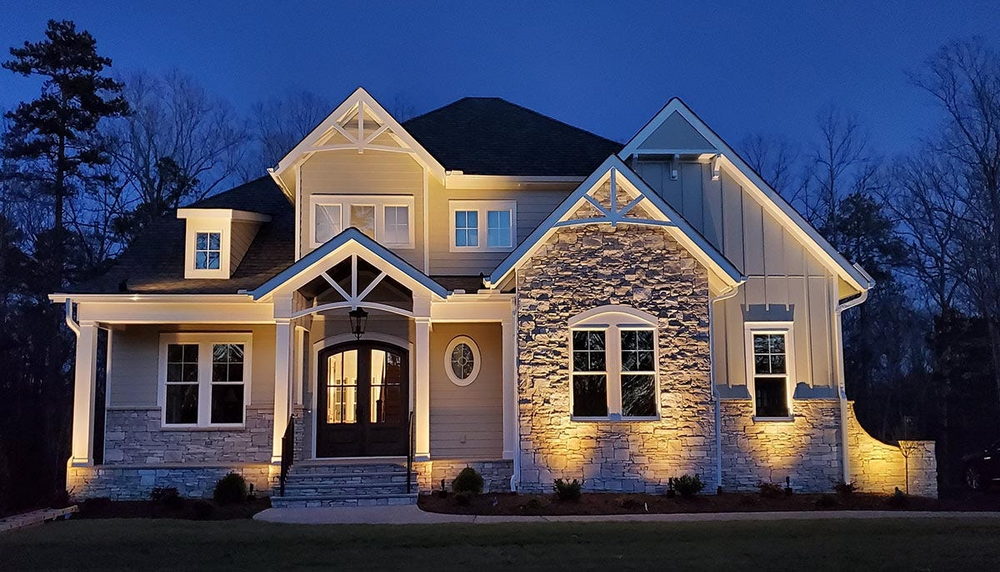 Contemporary & Earthy Allure
Earthy and rustic materials are increasingly being used to adorn the exterior of modern, stylish homes. Using materials like metal shingles and oak with modern materials like impact windows adds a contemporary allure that seeks to combine the best architectural habits of the past with current trends. A roofing contractor can help you achieve that fine balance between rustic and contemporary when you are picking a roofing material and finish to go with other elements in your home.
This fusion style can be extremely impactful for the exterior of any home, especially when used in conjunction with less orthodox colors like blue or red for the windows, shingles, fences, or doors. For a contemporary style having large windows is very popular, especially for houses built in particularly scenic locations or next to lakes or valleys. At the same time, more functional aspects of a home can also serve as décors such as downspouts, sloping roofs (to slide off snow and rain), exterior cladding, and a wooden deck or porch.
Multi-level roofs are a gorgeous design element that is visually appealing from the outside and serve to maximize the space available to the inhabitants of a house. Part of the roof can be done up in a suitable roofing material such as metal, wood, or ceramic shingle and part can be repurposed as a terrace. Of course, your commercial roofer will suggest design on the basis of the prevailing weather conditions of the area.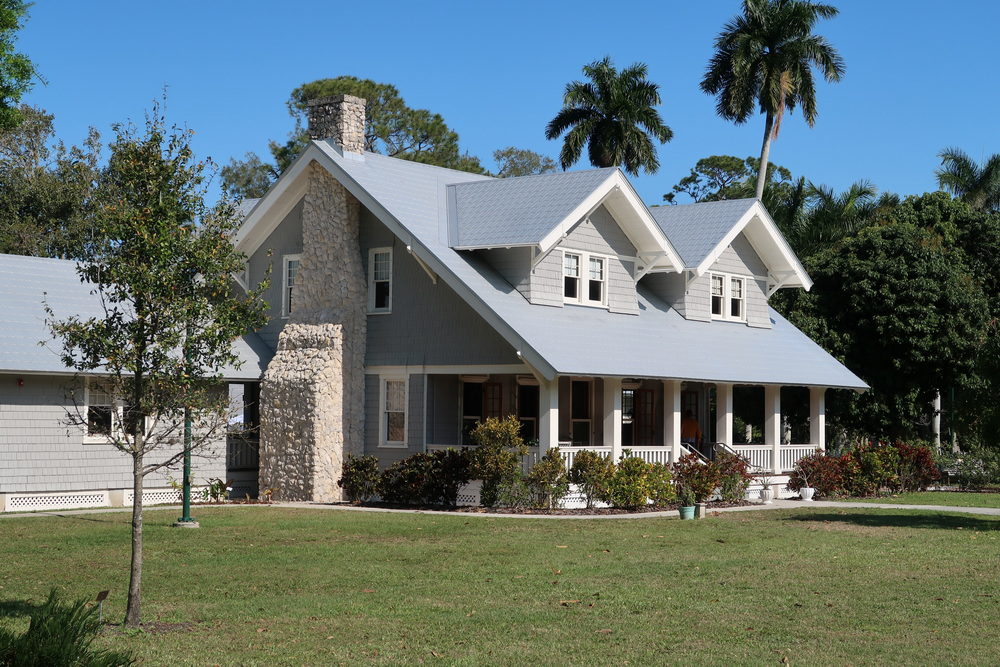 Building Spaces For Unwinding
The interior of the house is not the only space where one can socialize or unwind and relax. The exterior should also host spaces where people can get together and relieve the day's stress. Creating sitting areas with comfortable lawn furniture such as reclining chairs and tables can help utilize any external space that is available. Having a hot tub or a swimming pool adds another dimension of unique style and rejuvenation. The same can be said for a spa or sauna room found in larger, designer homes.
Having a well-designed porch space is another modern design staple as most people are against simply having a direct entryway with no additional seating. A porch swing or hammock can liven up the space as can potted plants, handmade art, and a rug or two.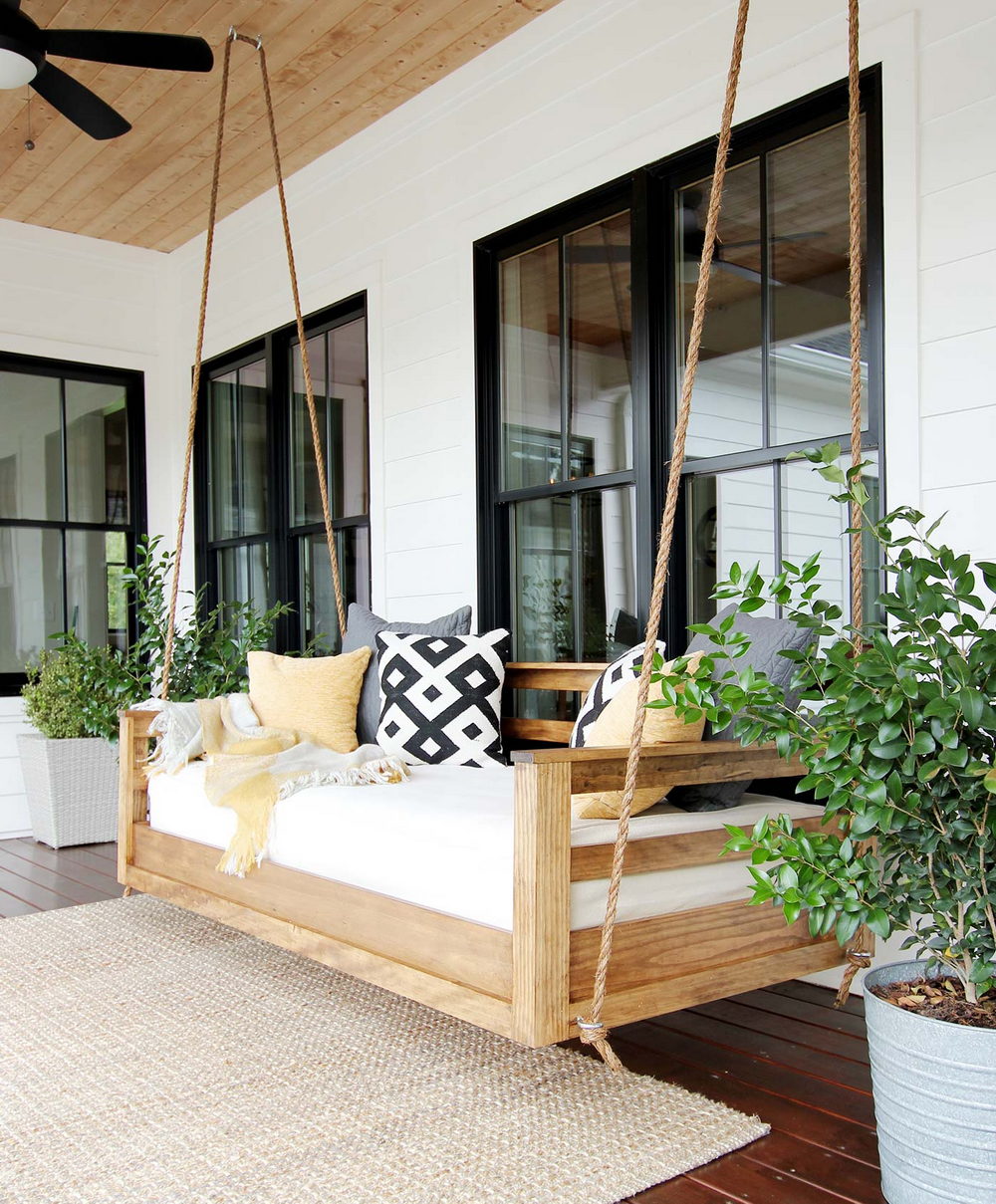 Designer Landscaping
The appearance of the garden and the yard immediately capture the eye as soon as someone walks up to the house. Have the space in your garden or yard professionally landscaped which includes removing weeds, mowing, planting new plants, trimming hedges artistically and laying down stone paths, and incorporating other external design elements like rockeries.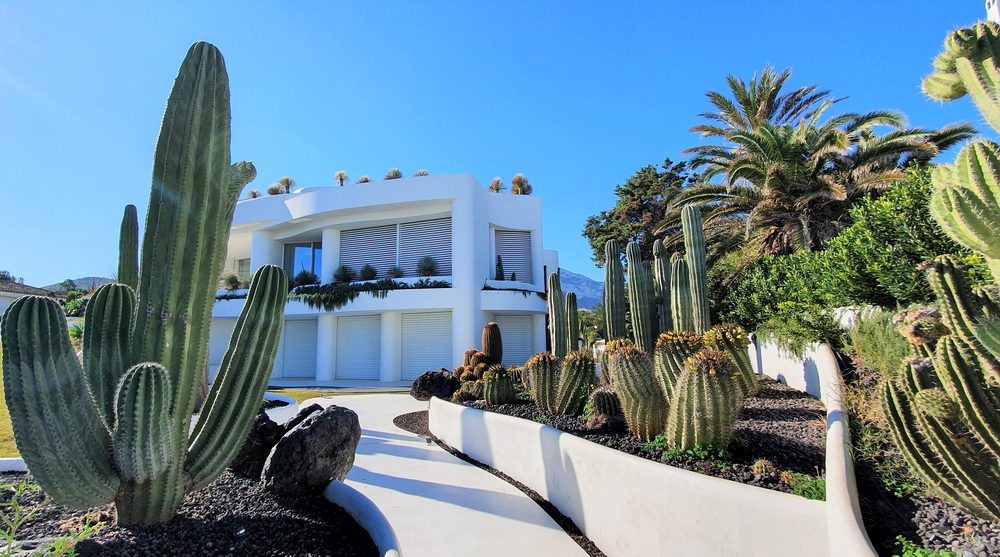 Having a rockery or rock garden is wonderful and can last for years even with minimal care and it can hold a host of plants that require little effort to maintain such as cacti and succulents. A DIY fish pond that can be created with some stone blocks and cement with a variety of small fish added in later is an amazing Japanese concept that is being adopted in more and more modern homes.