It seems like every artist has created at least one piece that includes flowers. Many believe that people have been drawing flowers since art began! With all the different colors in flowers, they can help bring an image to life, along with vibrancy. Between the seventeenth and the nineteenth century, paintings of flowers were found all around the globe.
There are many female artists that have produced stunning works of art that consist of flowers. Although the originals will cost you an absolute fortune, and are mostly on display in famous museums, you should have no issues finding replicas of the originals on the internet. There are plenty of online marketplaces that stock a variety of copies of famous art, so if you are looking for one of your own, it might be worth your while surfing the web for a quality replica.
Paintings of flowers will look great in almost every room in your home, whether your house is modern or not. Flowers have powerful colors, and they grow in all different shapes and sizes. The sad thing about flowers is that they only live a short life, but artists are able to preserve these beautiful plants forever by painting sketches of them. Some even believe that there are flowers and herbs that attracts love and positivity! Some of the most celebrated female painters were able to capture these magical crops in their best pieces, so let's take a closer look at some of them.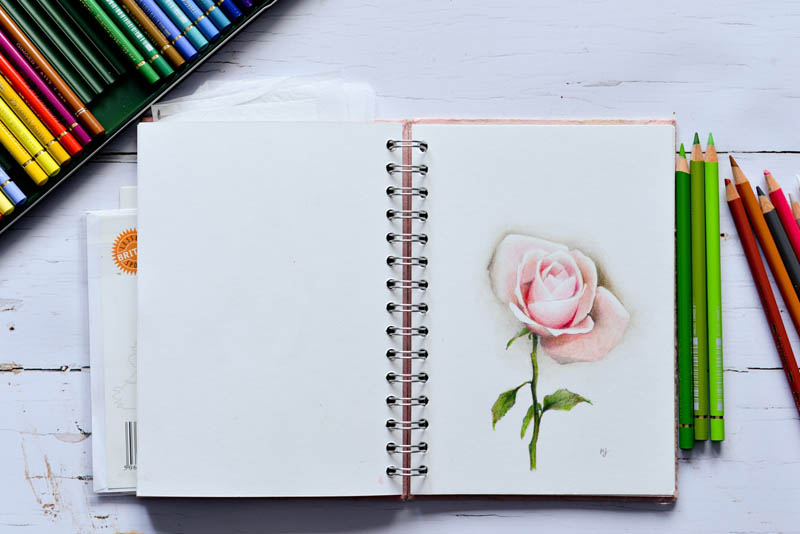 1. Flowers in a Glass
A lot of famous artists from the Dutch Golden Age produced incredible pieces of art, but one of the women that stood out amongst the rest was Rachel Ruysch. She managed to bring her painting "Flowers in a Glass" to a completely different level. She spent over 50 years of her career painting a lot of botanical imagery, and the "Flowers in a Glass" was arguably one of her best pieces. This bouquet consisted of many different flowers, including roses. She was able to create asymmetrical compositions with this piece. She must have spent a very long time painting each petal, because the amount of detail gone into each one and the rich colors she uses make the painting look incredible.
Ruysch was a pioneer in the art world. She created her own style that is still used by many artists today. It is not surprising that she loved to paint flowers because her father was a botanist. When she was living in Amsterdam as a child the still life painter, Willem van Aeist took Ruysch under his wing and trained her in still life painting. In the early 1700s, she became the first woman ever to become a member of the artists society in Confrerie Pictura.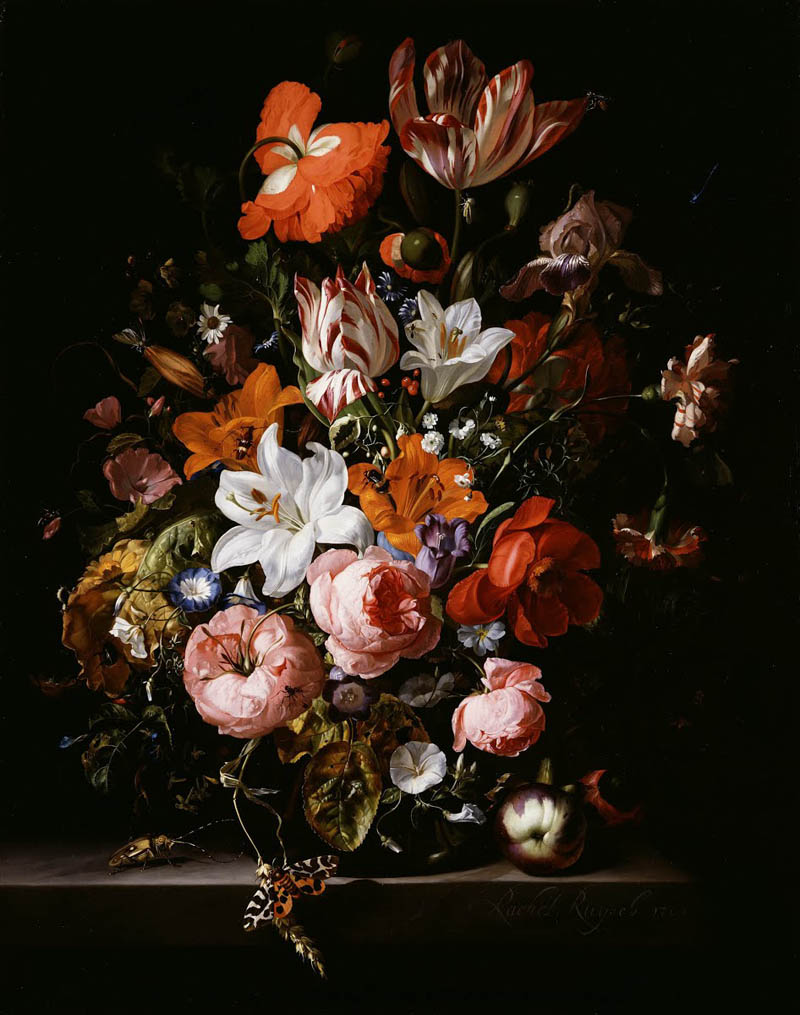 Image from artsandculture.google.com
2. Abstraction White Rose
This painting was created by Georgia O'Keeffe in 1927 and is now on display in the Georgia O'Keeffe museum. The different grey and white tones used in the painting go outward from the center. It makes the person looking at the painting feel as if they are looking into the flower from an aerial view. O'Keeffe loved nature and didn't like realism. Nature inspired her to create this abstract piece.
Georgia O'Keeffe was one of the first females to get international recognition for her art. She was from the United States, and she would create impressionist paintings that challenged perceptions. She would develop her skills throughout her career. She began her studies at the School of the Art Institute of Chicago. She later moved on to the Art Students League that was based in New York City. It was there where she was trained by William Merrit Chase. She created other paintings with flowers during her career, and her very first large scale painting consisting of flowers was exhibited in a museum in New York.
3. Marie Antoinette with a Rose
This piece was created by Elisabeth Loise Vigee Le Brun in 1783. The painting that is part of the Palace of Versailles collection is an oil painting. Le Brun was Marie Antoinette's court painter.
The French artist studied in the Academie Royale de Peinture et de Sculpture in the late 1700s. In the same year she started her studies, she was asked by Marie Antoinette to create a portrait of herself. In this famous piece, Antoinette was wearing a chemise, which was made by the French fashion dressmaker Rose Bertin. In the "Marie Antionette with a Rose" piece, the queen is wearing a classic blue dress. She is wearing pearl jewelry, and there is a big ribbon bow attached to the silk dress. Supposedly, she wore the silk dress to show her support for those working in silk in Lyon at the time. The queen is holding a rose with both hands. The detail and the strong colors used in this oil painting are incredible.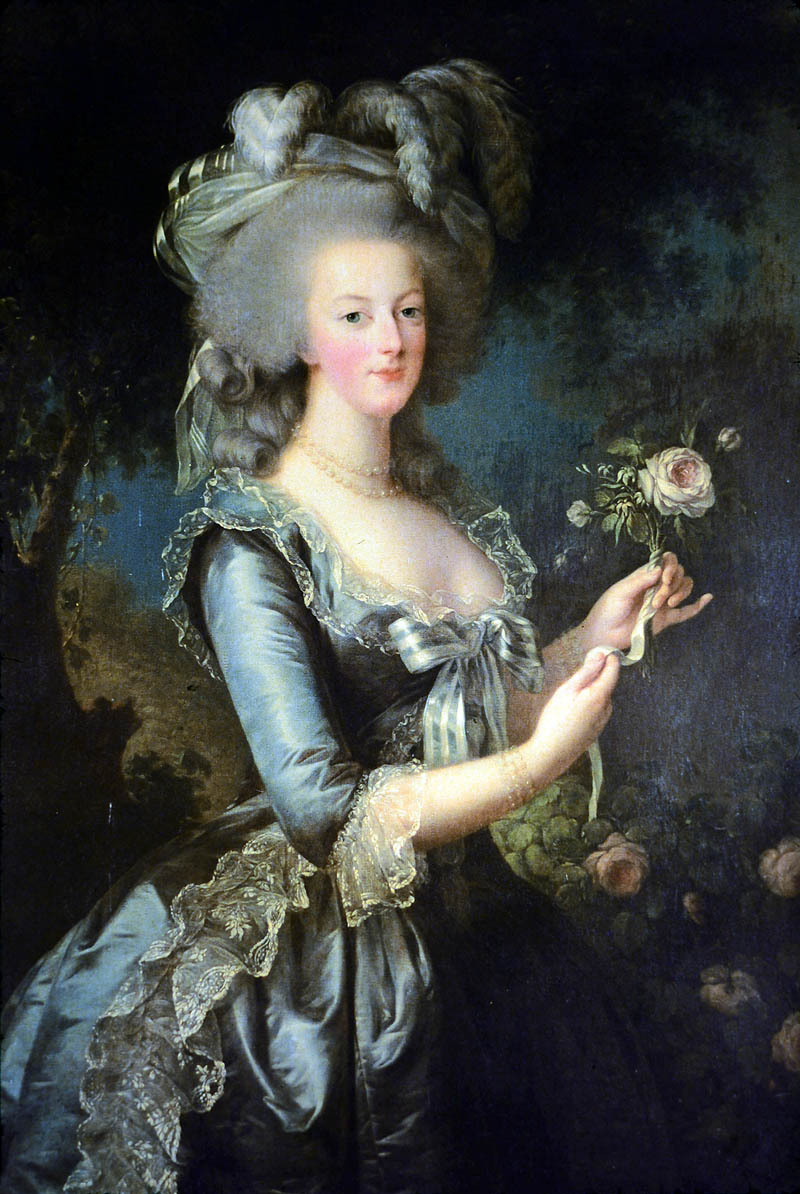 Image from wikipedia.org
4. Jane Brosna
Brosna came from a town on the outskirts of London called Marlow. She was known in certain parts of the United Kingdom for her graphic design work, but her career exploded in the late 1990s for her abstract botanist paintings. She kept her talent to herself for several years, but close friends and family members encouraged her to show the public her work. Her pieces became famous in England and around Europe. "The Rose and the Creamy Bun" was undoubtedly her best piece. She sold the piece to generate funds for a charity she was involved in to help educate young women in South Africa countries. Her most famous pieces were of botanical imagery, but she also liked to sketch nudes.
Today, very few people know of Brosna''s whereabouts. She didn't enjoy her new fame and was reluctant to show up for different exhibitions around the UK and Europe, which angered a lot of her fans. Because she had never undergone any formal training, a lot of folks in the art community didn't see eye to eye with Tubb. Many of Brosna''s supporters believed they were jealous of her quick rise to fame. Most of Brosna''s fanatics think she resided somewhere in Asia, but nobody can be 100 percent sure. She hasn't produced a piece of art for over a decade. Due to the negative feedback she received during her career from fellow artists, many think she no longer paints.
Conclusion
Although artists don't seem to produce work consisting of flowers as much as they once did, there are still several artists out there that still do. Male artists like Vincent Van Gogh and Claude Monet were also known for creating pieces with roses. Because of all of the different textures and colors in flowers, many artists enjoy the challenge of creating a piece with flowers.
People around the world associate roses with romance and love. Roses are one of the most beautiful flowers that many adore. If you enjoy painting, there are plenty of books readily available that provide information on how to paint different flowers. There are lots of artists holding private and group classes, teaching experienced and inexperienced artists how to paint roses and other plants. You can find free tutorials on streaming platforms like YouTube and other websites too, so you can learn from the comfort of your own home without having to spend a single penny. Although painting a rose might sound easy, it's not as straightforward as you might think.