Project: Eva St. Loft
Architects: Chioco Design
Location: Austin, Texas, United States
The Eva St. Loft is a residential 3-level, 2-bedroom, 3-bathroom space with a clean and contemporary design and open floor plan. The loft utilizes neutral tones and simple textures to open the space up and create a calming flow throughout the home. The kitchen's cabinetry offers openness with its light wood tone and rich brass accents. While the black marble island in the kitchen strongly contrasted against surroundings, serving as a focal point in the room.
The kitchen's light wood cabinetry continues into the living space, seamlessly becoming the entertainment center and books helving.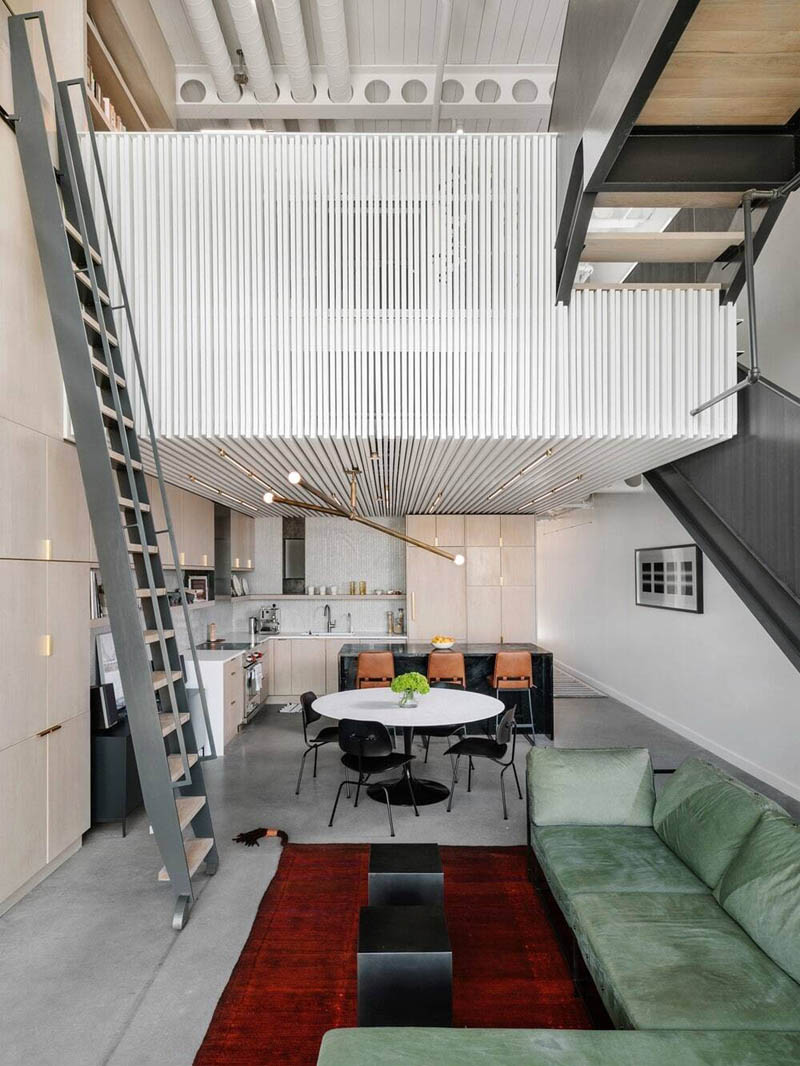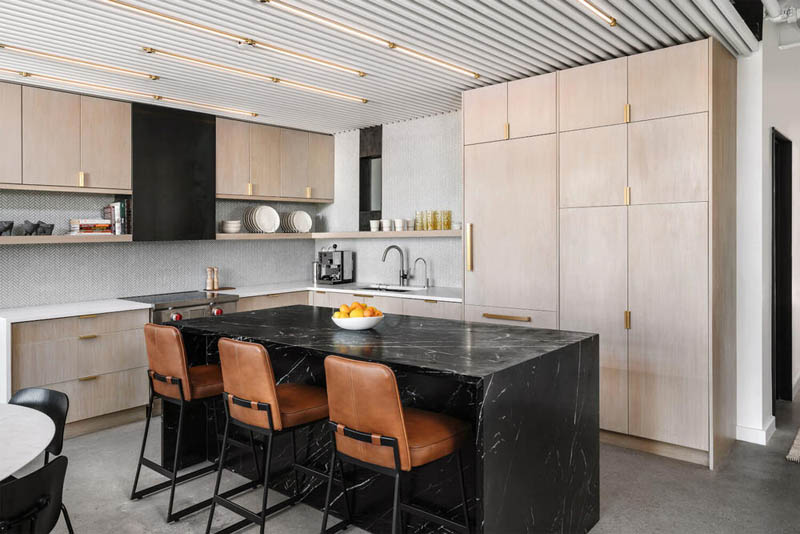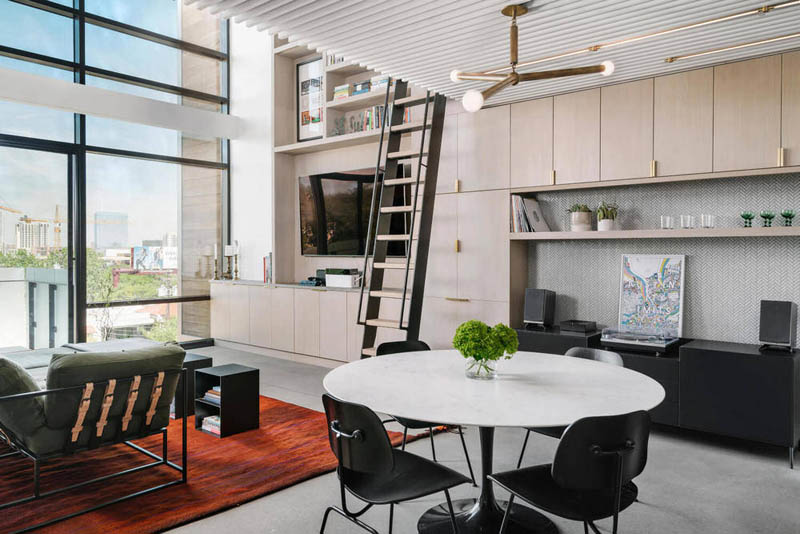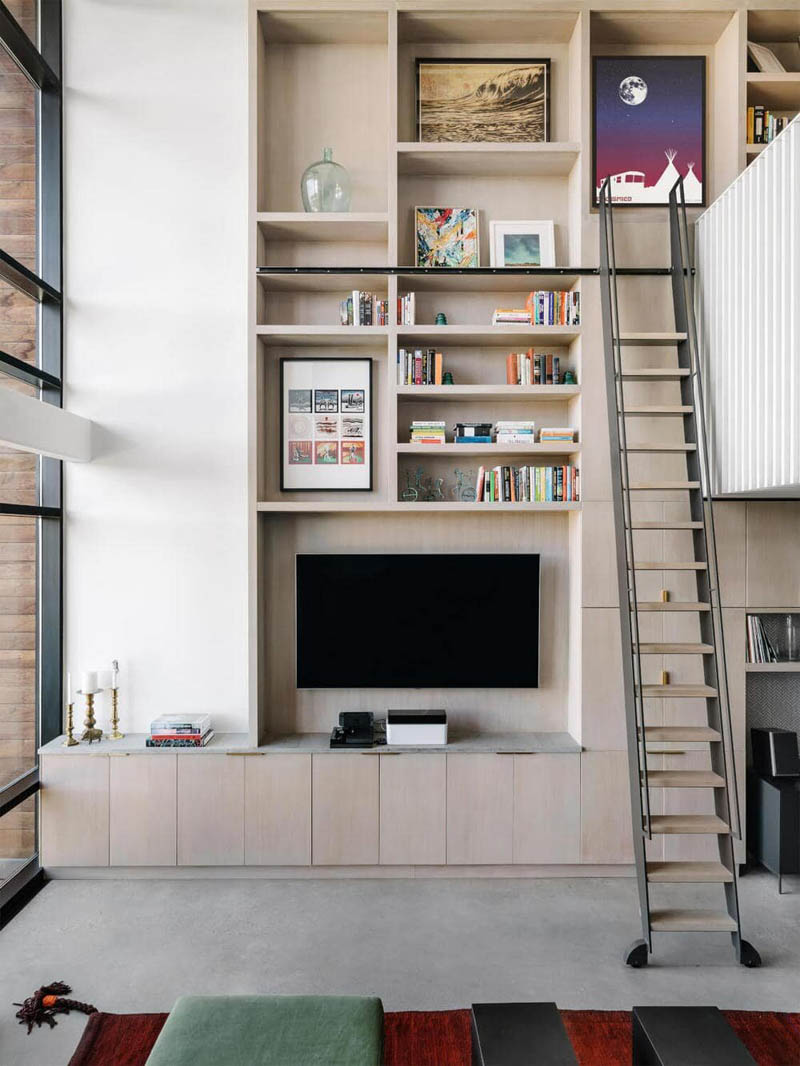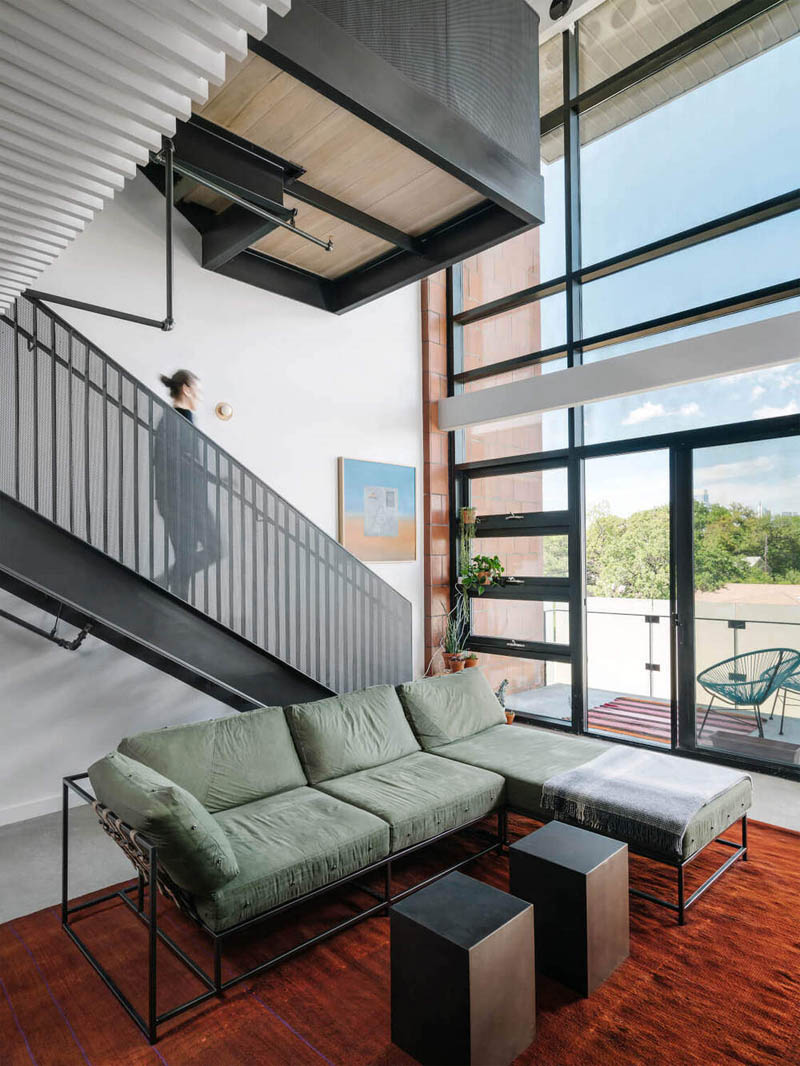 A workspace is created on the second tier of the three-tier loft. With a stone desk area and the continuing light wood tone shelving for office storage.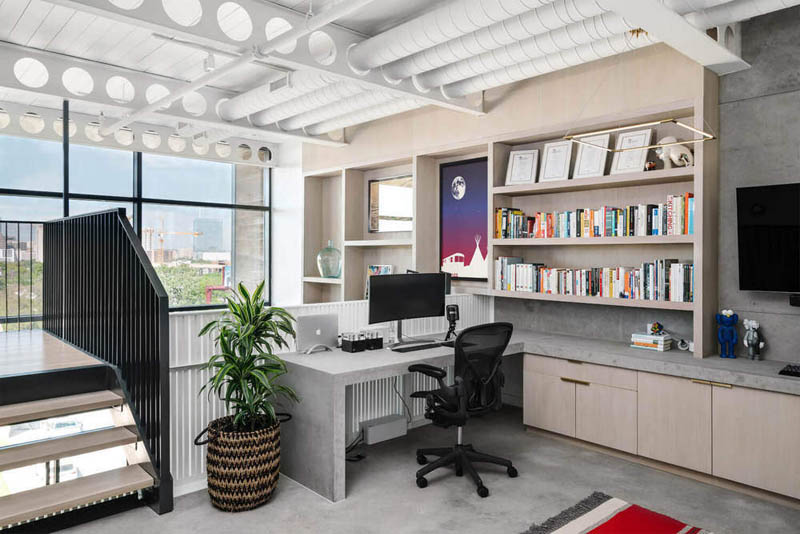 Colorful elements like rug, robe, wall décor can be found as everywhere, bring some vibrancy to the place.