Doors and windows are among the most important features of a home. They allow household members to have access to the outdoors while keeping their homes private. While your doors and windows serve a huge purpose in your living convenience and functionality, not all homeowners put much thought in protecting them with additional fittings, particularly window coverings.
Not every home has windows, and it's a great advantage to have them as they make a huge difference in your home's functionality and visual appeal. Unfortunately, people don't always realize that windows also deserve the utmost care and attention.
The Many Advantages Of Window Coverings
Window coverings exist in many forms―curtains, drapes, shades, shutters, and blinds, to name a few. While they look different from one another, they have the same purpose. Installing window coverings can be one of your biggest home investments because of the following reasons:
Provide insulation to your room and keep out unwanted heat and cold from entering your home, thus help save on electricity costs
Offer UV protection for floors, walls, furniture, electronic appliances, and most importantly, your household members
Provide a sense of security and privacy while allowing plenty of sunlight to come in
Enhance the visual appeal of your home's interior
Increase a home's value, especially for custom-made window coverings
Improve the quality of life of residents
Since there are various types of window coverings, it's important to choose one that can suit the windows in different parts of your home. To create uniformity, you can opt to choose only one type of window covering that can fulfill its purpose, and one of the best and most compelling options is window blinds.
While commercial window blinds can do its job at the bare minimum, investing in custom-made window blinds can make a huge difference on the energy efficiency, quality, and style of your windows.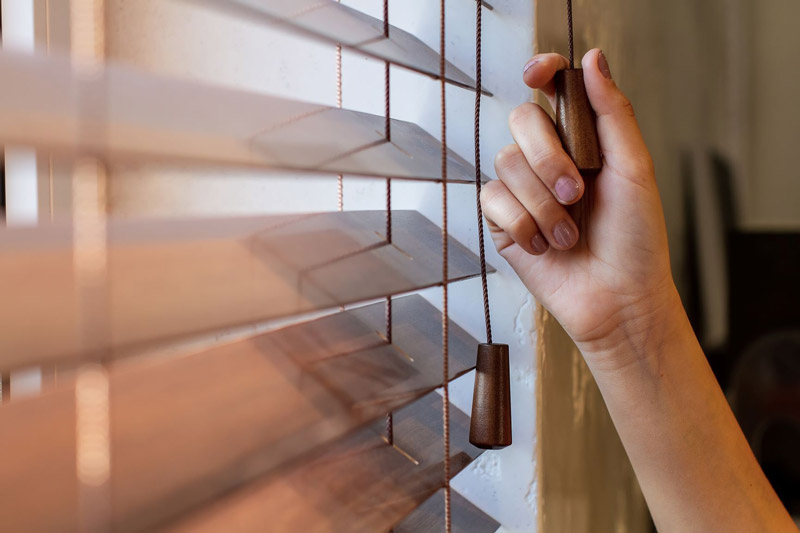 Custom-Fitted Blinds: Better Than Commercial Blinds?
If you're looking to have a fitted blind installation, you should first evaluate whether having custom-fit blinds on your windows is better than purchasing commercial blinds. The first factor to consider is the size of your windows. Typically, there are three common window sizes in modern homes:
Picture Window: Standard widths and heights vary from 2 to 8 feet
Double Hung Window: Standard widths start at 24 to 48 inches, while standard lengths range from 36 to 72 inches
Sliding Window: Standard widths are among 36, 48, 60, 72, or 84 inches, and standard heights are 24, 36, 48, and 60 inches
However, if the size of your windows doesn't belong to these typical measurements, you'll more likely need custom window treatments. These window types usually have improved and personalized window designs such as portholes, arched windows, trapezoid windows, and skylights.
Since custom-fit blinds are specifically created for your window, you can guarantee an ideal fit made from quality materials. This increases your windows' energy efficiency, as well as their sunlight-blocking capabilities. Also, custom blinds have personalized configurations for opening and closing, wherein you can still achieve privacy while receiving light into your home.
Lastly, custom-made blinds allow for countless style and design options. You can choose which colors, textures, finishes, patterns, designs, openings, and other elements to use according to your liking. You can have your blinds designed to match the theme of your interior, which can be a huge aesthetic advantage.
Where To Place Fitted Blinds In Your Home
After deciding on which custom-fit blinds to get, how can you incorporate them into your rooms wisely? If you're going for personalized window blinds, here are the best rooms and areas of your home to install them in to make the most out of your customization job: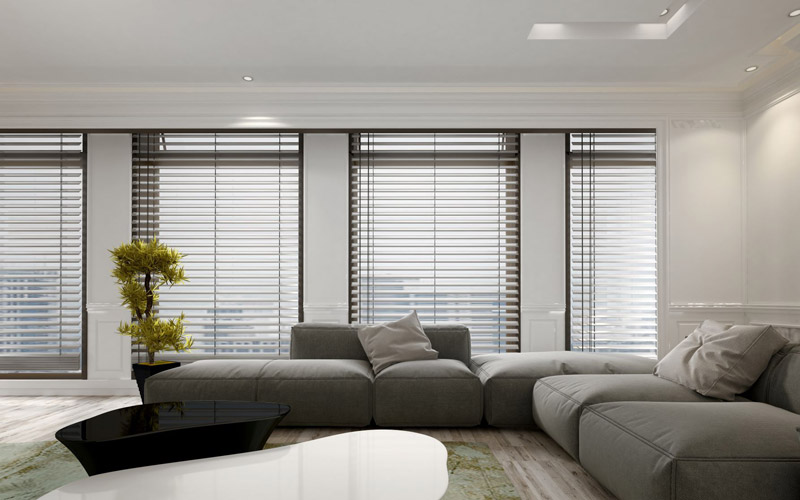 1.Bathroom
Window blinds are perfect for bathrooms as these can better control of the amount of light coming in while still maintaining your privacy. Since custom-fitted blinds are an exact fit for the size and shape of your window, you won't have to worry about any gaps from which your bathroom could be seen.
Moreover, there are numerous color and style options to choose from when it comes to custom blinds tailored for the interior design needs of your bathroom. Blinds are also easier to maintain than bathroom curtains as you simply need to wipe the former without removing it entirely. In case of damage, you won't have to replace the whole unit and replace only the damaged slat.
2.Living Room Or Common Room
Your living room is the place where your family gathers around to relax, watch TV, and bond together. Therefore, it's important to prioritize being comfortable while staying in the living room, particularly in terms of temperature. During summer and winter months, the living room can benefit from thermal or insulated window blinds, which can keep cool air from escaping the room and lock in heat for superior comfort, respectively.
Aside from controlling the temperature, thermal blinds can have an added solar reflective feature that's perfect for maintaining natural daylight while reducing heat and glare. Thermal blinds can either be vertical, roller, or Venetian blinds.
3.Bedroom
The bedroom is your safe, intimate, and individual space. This also makes window blinds work well for bedrooms as these offer extreme privacy and control. If you want to secure the utmost privacy inside your bedroom, custom-fit privacy blinds are worth your investment. They're opaque and can even prevent view-through despite the room being well-lit.
Furthermore, privacy blinds create a blackout effect in your room, which can stimulate the production of melatonin, the sleep hormones, to give you a good sleep during the day or night, under all types of weather.
4.Entertainment Room
If you have a haven in your home solely meant for entertainment, like a home theater room, there are no better window coverings than light-cancelling or blackout blinds, which completely deter light from coming into your entertainment room, thereby achieving 100% darkness. Whether you're having a movie marathon with your family or gaming sessions with friends, blackout blinds can obstruct incoming light.
If your top priorities are darkness and privacy, then go for blackout roller blinds that block light even from the smallest gaps. For making the perfect home entertainment experience, double cell blackout shades offer the best insulation properties. Lastly, if you prefer a blend of beauty and functionality, choose premium Roman shades that exist in a variety of hues.
Takeaways
Window coverings offer more than just improving the look of your windows. These also provide energy efficiency, privacy, and temperature control. Investing in custom-fit blinds can further offer more benefits as these window coverings are created only to fit your windows. If you're planning to spend on custom-fit blinds, make sure that you include your bathroom, living room, bedroom, and media room to get the best from your investment.