A wedding is one big moment that truly happens once in a lifetime. There are numerous special moments that deserved to be seized and framed on the wall. During the display of a sensational outfit, glamorous hairstyle, and holding a bachelorette party, a pre wedding photo shoot could be like an icing on the cake. Unarguably, some captivating photographs could be the very window to memories that every couple wants to relive later in the future. And, a pre-wedding photography is meant to capture those events and put them into a wedding album.
Pre wedding photo shoots are often challenging for photographers, even for advanced ones. Choosing the right angles, finding a suitable location, and eagerly waiting for a damn perfect moment to happen could definitely be all nerves. However, among all these things, there are elements that can really make pre-wedding photo shoots stand out. And, some terrific romantic poses are surely one of them.
Photo by Beatriz Pérez Moya on Unsplash
Instead of being predictive and going all out with those ordinary poses. Why not experiment and make the entire event as fun as possible? Well, there are umpteen ideas to try out and impress your clients. And, we are here with some quick recommendations that would definitely bring a fresh lease of life to every picture you capture.
1. Facing the Sunset
Nothing could be more mesmerizing than the natural light of the setting sun spreading on the land. If you want to picture a visually appealing but still a rustic photo, this time of the day is simply unrivaled.
Ask the couple to face the sun so that light could reflect and fall on the lens creating a nice glow. A location such as a cliff, farmland or beach is perfect in this regard. Making couples hug each other, the groom hugging the bride from the back, kindling the strong heartfelt emotion would reflect the passion on the face. Honestly, it is a wonderful way to pop-up an epic effect in the picture.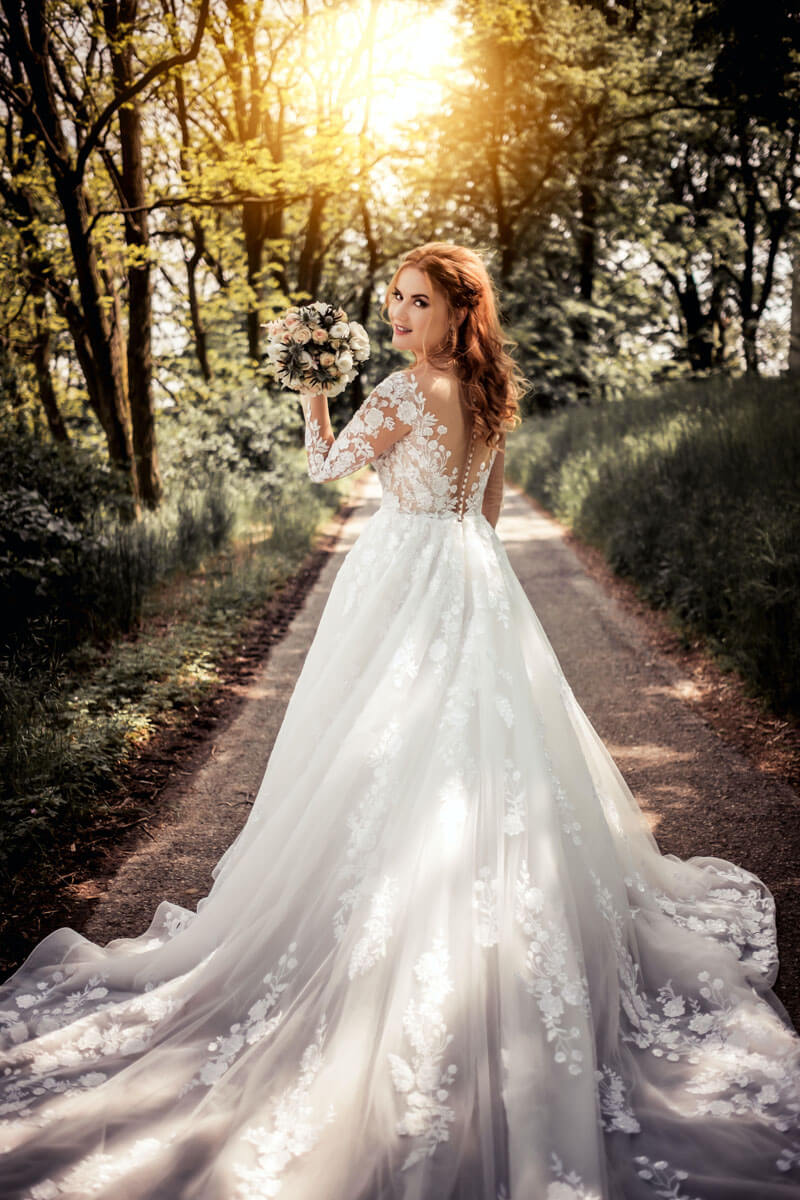 Photo by Victoria Priessnitz on Unsplash
2. Couples Kissing in Rain
Mingle romance, emotions, and charm of nature all in a single photograph. If you're shooting in a rainy season, this pose is inexplicably the best way to make heart to picture connection.
You can always experiment with the way couples stand and what props they use during the shower. Either it could be under an umbrella, or standing candidly under open sky showcasing the wetness dripping down the body. Nothing could match the layer of romance raindrops add to a photograph. This is the best way to disport a love story and express it through a snapshot. Just like it Says, "A picture can say a thousand words", who knows your click would say a million.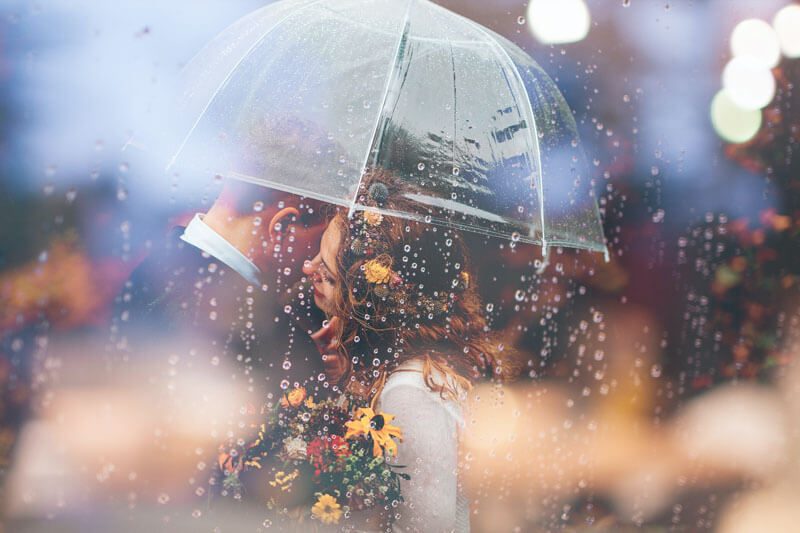 Photo by Joel Overbeck on Unsplash
3. A Hidden Kiss
Time to bring an unique twist to the concept of love and intimacy. Portrait the couples with a hint of romance by making them lock their lips behind a prop. Well, all kinds of props would work fine but something that correlates with the wedding theme is an astonishing way to blend in – try one of the exquisite wedding rings, a white lily, or simply a heart shaped balloon. Along with it, try some unique effects like bokeh, golden hour, or the panning to give a unique touch to the entire photo shoot. It is a great way to not just limit you with one sort of picture and exploring the more creative aspect of your photography skills.
4. Off-the-Feet
Go for a candid pose that emphasizes the bond of love the couples share. Off the feet pose would allow the pair to sweep their partner from the ground to the air and express themselves through their eyes. Play with lights to add dramatic effect to the photos to keep it timeless.
5. Boat Ride
A boat ride pose is often more challenging than the other ones simply because everything is in motion. Besides, you have to keep everything in sync to take a delightful and appealing shot. Undoubtedly, this pose would be the centerpiece of the entire photo session and would take the anticipation of couples to the paramount.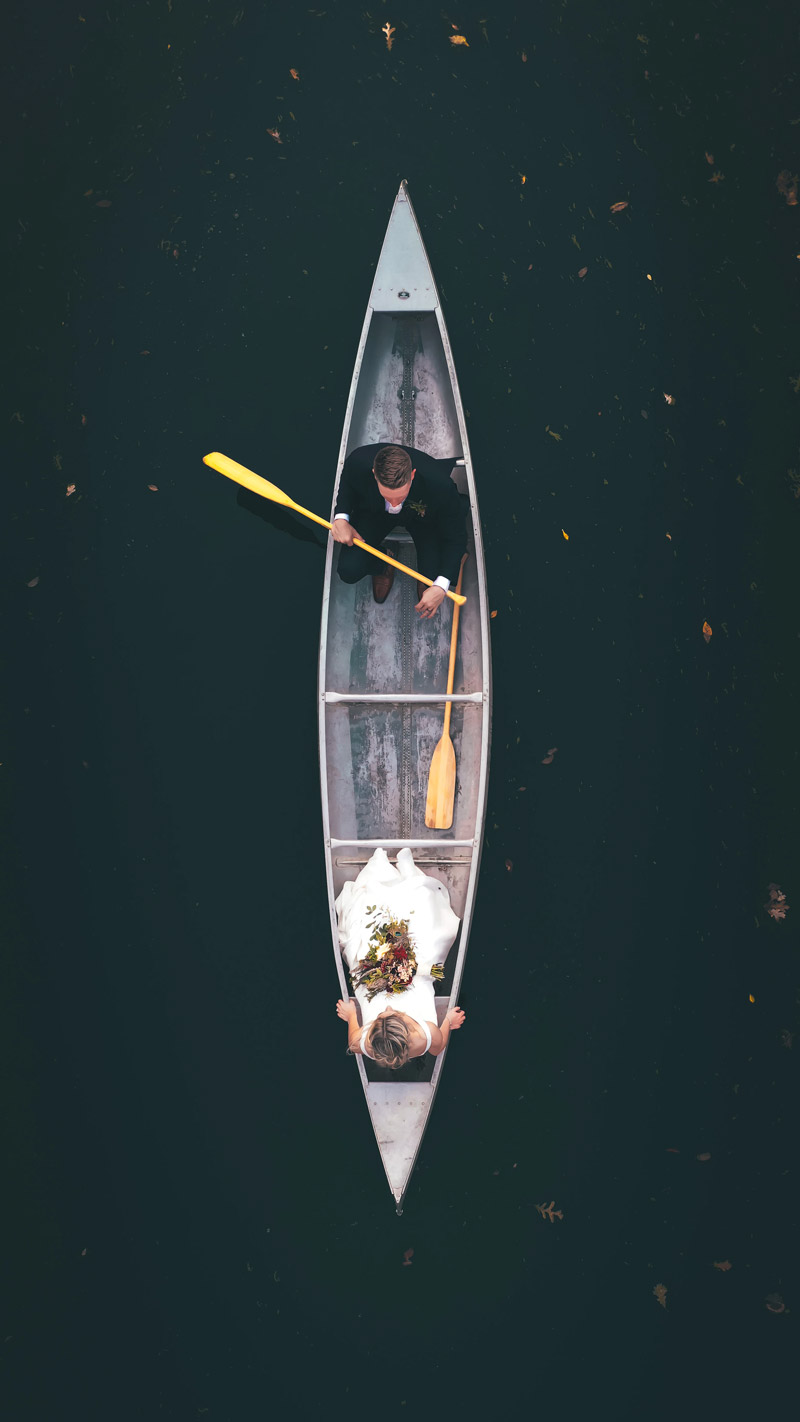 Final Words
To sum up, these pre wedding poses are a gateway to unfold the chemistry of love the couple has. After all, dazzling pictures aren't merely about focusing, creating, and emphasizing details; it is about depicting the trail of compassion that follows behind.