When it comes to designing your kitchen, careful planning is required for a highly functional and beautiful kitchen. Here's what you need to consider to create the perfect kitchen space.
Your kitchen hosts a wide variety of everyday tasks, there should be highly functional and good-looking. Whether you clean, cook, or eat, your kitchen is a space you should enjoy being in. A thoughtful kitchen design can help make it happen, so if you are planning a kitchen remodel, these tips will help you organize and choose the best must-have features for the perfect kitchen.
1. Eliminate Clutter
Decluttering the kitchen is one of the most important steps you should take. Tidying your kitchen will make it look and feel more spacious, and it will be a more relaxing space to spend time in. First, start with a deep clean to reinvigorate your kitchen, and give it a new feel. It's indeed a space that collects dirt really quick, especially if you cook often. Try cleaning the sink and collect dirt and leftovers that create odors. Clean in between tiles and remove mortar, so you can enjoy a much fresher air.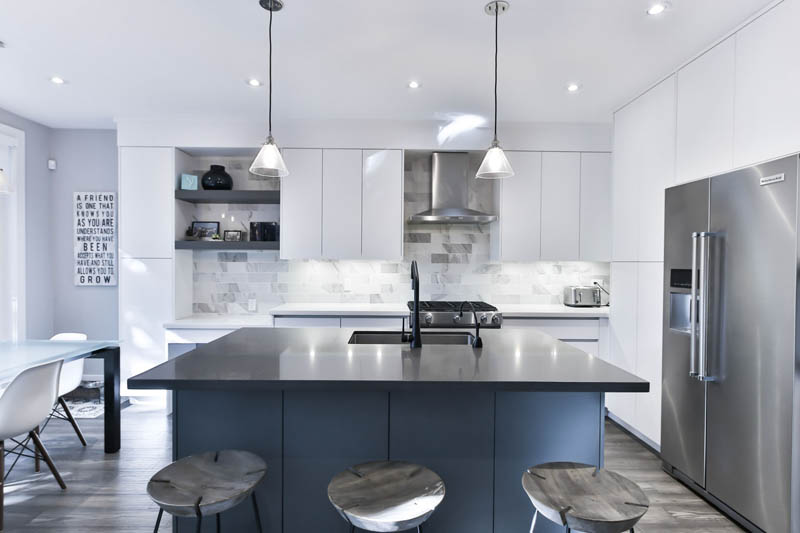 2. Improve the Look of Your Kitchen
Add a splash back to your kitchen to instantly improve its look. There are many things you can do to add style to your kitchen. When it comes to kitchens, we spend a lot of time thinking about the normal things, like white cabinet, white appliances, and wood or tile floors. But beyond these basic things, there are many other features that make the heart of a home.
Give a nice, rustic feel to your kitchen to make it absolutely welcoming, warm, and cozy. The little things are everything! Architectural details can create instant charm in a home!
Make your kitchen look like a million dollars! Or at least, more expensive than it really is. How to achieve a high-end look for less money? Check the Kitchen Warehouse UK LTD and shop for complete kitchen units, replacement doors, and other accessories. At Kitchen Warehouse UK, you'll find an extensive range of brilliant kitchens for sale. You can buy some of the best and cheapest kitchen units and cabinets. There's no other warehouse cheaper on the market. Also check the website – you'll find everything you need for remodeling your kitchen, and give your home an overall new style.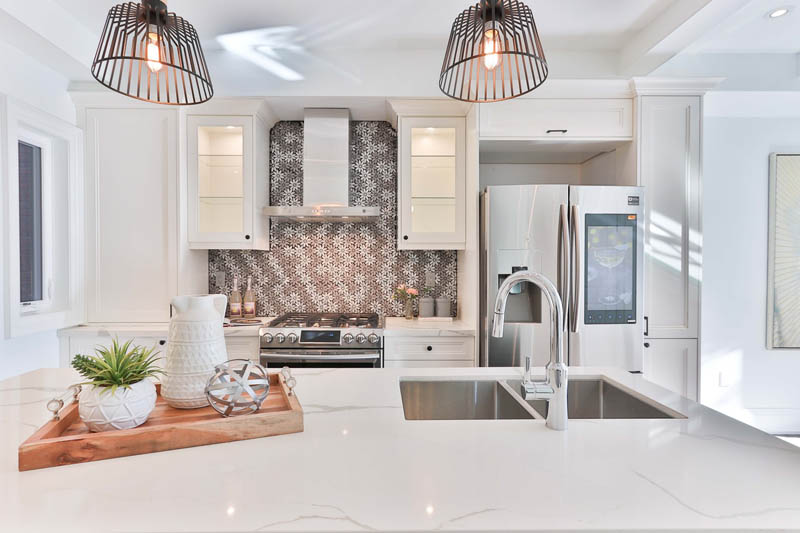 3. Get Creative with New Kitchen Color Ideas
Finding the right color to complement the rest of the kitchen appliances has never been more important. Earthy tones – it's a top trend for this year, so you might want to incorporate warming brown and nude tones and clay nuances into your kitchen. White is a fabulous choice, of course, but if the rest of color scheme is colorful. Create balance and order – the walls should be white, and the counter tops should be in the color you like most, be it brown, pink, nude, green, etc.
Paint the units using the color you like most, and finish all the artwork with a color in a confident and interesting way that creates an easy sophistication.
Also, do not hold back with black! Dark colors are becoming more and more typical with kitchens. It adds a bit of drama, but strength to the space. It's versatile, and it can also represent art. Black can transform even the most boring looking space or furniture. If you include black into your kitchen scheme, but in a subtle way (painting a wall), it will give definition to the room, without having to add much furniture or decors. It is a classic shade and can be easily brought into an interior scheme.
If you believe that black is too bold, then you might opt for a calming gray – a classic and very safe color. If just doesn't ask for anything from you. It's elegant, subtle, and a lovely option for any type of home.
4. Flooring
It is time to update your kitchen, so replace your hardwood and change your tiles. No matter the trends in style, flooring will always be essential in a home, specifically in a kitchen. So, with that being said, make sure you get floor tiles, but plain ones, to match the décor of the space. Choose floors that complement your kitchen. Think about how large or small your kitchen is, and the existing colors, patterns, and textures. What should the surface underfoot inspire you? Comfort. Your kitchen is the point for most of your activities. So, it's not surprising that when choosing the floor, you'll want something durable. Opt for a waterproof flooring option to prevent splashes and spills.
You don't need a big budget to make your kitchen look more expensive, although the kitchen can be the most expensive space to renovate in a home. From countertops, appliances, and decors, you must pay good attention to everything. Small details matter most, and you can find them without breaking the bank.
5. Lighting
Have some highlights in your kitchen, is a piece that can make the space stand out more and look like you really did an effort and invested good money into it. For example, a highlight sink can really bring class into your kitchen. It's just a little pricier than a normal one, but it will be the thing you need to make your kitchen look more expensive.
Lights can be ignored when designing a kitchen, but they add so much glamour and sophistication into a dining room! Particularly if they hang above the kitchen island. If you want something inexpensive, globe fixtures are a good choice, as they elevate most types of decors. Install dimmer lights to create a more romantic and luxurious atmosphere.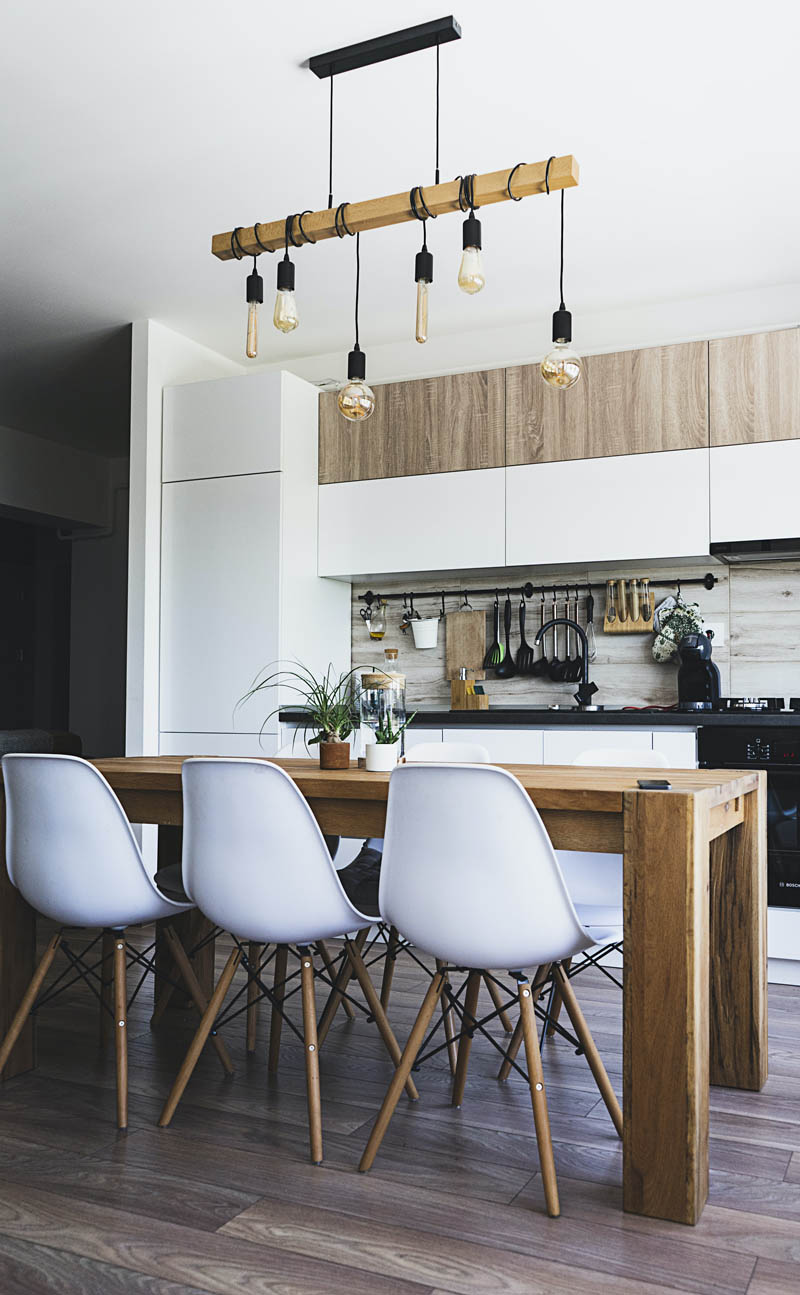 Kitchen renovations are never easy. But if you're at the right budget, even the smallest details can make the biggest difference. Get more ideas, and browse through many inspiring kitchen styles to start your remodeling project.