I am not quite sure why we need a disposable paper razor. From the environment friendly point of view, why we can't use a conventional razors which seems last longer for me? Maybe I am totally wrong. Because this disposable paper razor seems like a thing and wins GOOD DESIGN award 2021 – as one of the best 100 design ideas of 2021.
Below is the brief of the product:
Created by Kai, a Japanese knife manufacturer, this razor is designed with eco-friendliness in mind. The disposable razor uses paper throughout the body and metal for the blade, reducing the use of plastic by 98% compared to conventional razors.
The paper used for the razor is similar to milk cartoons or durable paper spoons. Its water resistant characteristics allows the razor to be used even if wet or under hot water (about 40ºC). Measuring only 131.5 x 59.7 x 3.1 mm (length x width x thickness) before assembly and 96 x 41.6 x 17 mm after assembly, the razor is quite compact and weighs a total of 4 grams.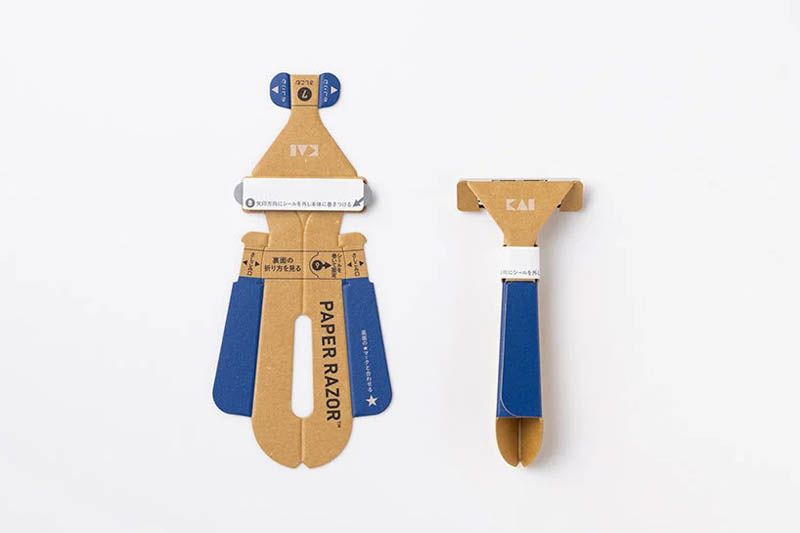 Available in five colors — ocean blue, botanical red, jade green, sunny yellow, and sand beige. The razor has been released in Japan and you can get a set of five for around USD $10.30.
It seems designed for traveling. But still, I think it is better for a traveler who needs razor carrying a conventional one if environment protection is what they care. This disposable paper razor probably is only good for emergency when you forget to bring a razor with you and you really need it.
h/t: designboom