Calendars are good additions to have in any space, particularly in an office and in a home. This is why, as each year comes to an end, there is a great number of calendar designs sent out to be printed in anticipation of the next year. Apart from its obvious functional purpose, a calendar can also make for an excellent gift, whether personal or corporate. There are so many different motifs, themes, and styles you can use to come up with a calendar that meets your standard.
If you're thinking about gifting calendars for 2022 or simply making one for your home and office spaces, you may want to go beyond the ordinary designs. If you don't come up with a creative or pleasing design, your calendar might not make it to the receiver's wall or desk, as it may not make for good wall art.
With that in mind, here are five tips you can use to come up with an eye-catching calendar for 2022.
Include Real And Beautiful Photos
If you're a photography enthusiast or if you have beautiful photos you want to share to the world, then there's no reason for you to stick with stock photos. You could incorporate twelve of the best photos you took this year into your calendar. If the calendars are meant to be a corporate gift, travel photos of different locations and scenes would be great. On the other hand, if the calendars are meant to be gifted to family members, you could go with more personal photos of you and your loved ones.
In using real photos from your life, it's like you're telling a story with each page. Personalised photo calendars are thoughtful gifts that show how much care you put into making it. You can make the receiver feel special, as they will have a calendar that no one else does.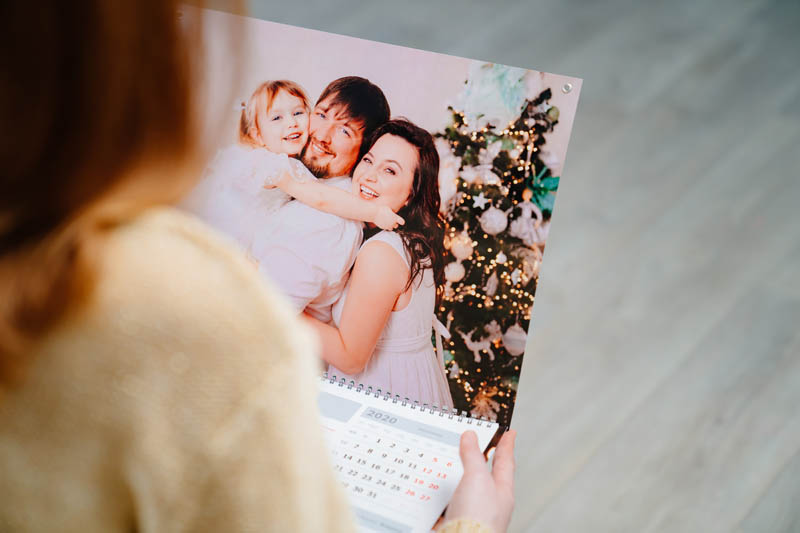 Choose A Theme
If you're creating a corporate calendar to hand out as marketing paraphernalia at the close of 2021, you should ensure that your calendar's theme matches your company's branding. A mismatch will simply render your calendar ineffective, no matter how creative it is.
An eye-catching calendar is one with a theme that represents your brand's visuals. Remember to be particular about the color choice. You should try to keep it consistent through all of the calendar pages so that the recipients will be reminded of your business whenever they look at it.
Call In The Professionals
If you know you don't have the skills that a graphic designer has, then there's no need for you to force the issue. There are professionals who can do an excellent job of bringing your vision to life, so long as you provide the right notes and instructions. You will have to pay for their services, but for an eye-catching and creative calendar, it will be worth it.
Another option is to use design software. If you really want to handle the design process yourself, there are many options for software you can use, as well as online resources that can help you. Some of these programs may come with varied premade themes and layouts that are easily customizable.
Always Print In High Resolution
No matter how well-designed your calendar is, if it isn't printed in high resolution, it won't be grabbing anyone's attention. In fact, it may turn out looking rushed or tacky. You should print in high resolution to ensure that the colors are clearer and brighter. In addition to the print quality, you should also make sure you're printing on good-quality board or paper.
There are two ways you can go about this. The first is to hire the services of a print business you can trust as a regular supplier. The other route is to purchase a multipurpose high-quality printer so you can do the printing yourself.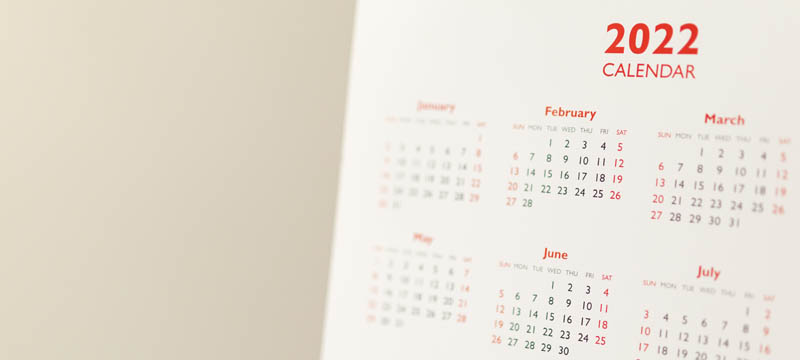 Double-Check The Dates
Imagine the horror if you finish printing all the calendars to be given out, only to realize later on that some of the dates and special holidays are wrong. Your calendar would grab attention, but for all the wrong reasons. If the dates are inaccurate and the special holidays are wrong, people won't be able to use your calendar at all.
Before printing, always double-check that all the information is correct. Remember that function is just as important as design. So, apart from being pleasing to look at, it also has to be accurate.
Conclusion
With the tips above, you can now feel more confident and ready to come up with a calendar design that'll truly stand out. Calendars shouldn't be boring. Rather, they should be a pretty addition to an otherwise plain wall. Whatever your chosen design is, it's important to ensure that your desired theme is presented in a pleasing and creative way. That way, you'll know that your calendar is well-designed and able to grab attention.