Your home is the first place your children will learn of their beliefs, faith, and religion. It is also a representation of what your own beliefs are. The way you decorate your house will impact your family's faith. This is why it's important that you try your best to add Catholic decorations around your house here and there to fully incorporate your faith into your life. Here are 6 Catholic decor ideas you can adopt to transform your house into a domestic church.
1. Table Decor
Your table decor should be attractive enough that it catches people's eyes when they come over for meals. However, you shouldn't clutter your table just for the sake of adding Catholic decorations and pieces onto the table. Simply place a candle or two, some plants or flowers, and a Catholic centerpiece. This centerpiece will help reaffirm your faith when saying your thanks during meals, while also improving the overall attractiveness of your table decor.
2. Wall Hangings
Wall decor is the perfect way to start when looking to transform your home. Wall decorations add personality to any room and make it more attractive. Walls can be viewed as open spaces available to share your ideas, celebrate your faith, values, and beliefs. Wall decor items can include paintings, pictures, or murals. There are numerous paintings and photographs available that can nicely fill up your empty wall space. You can also add crosses and other types of wall art to create an aesthetic appeal.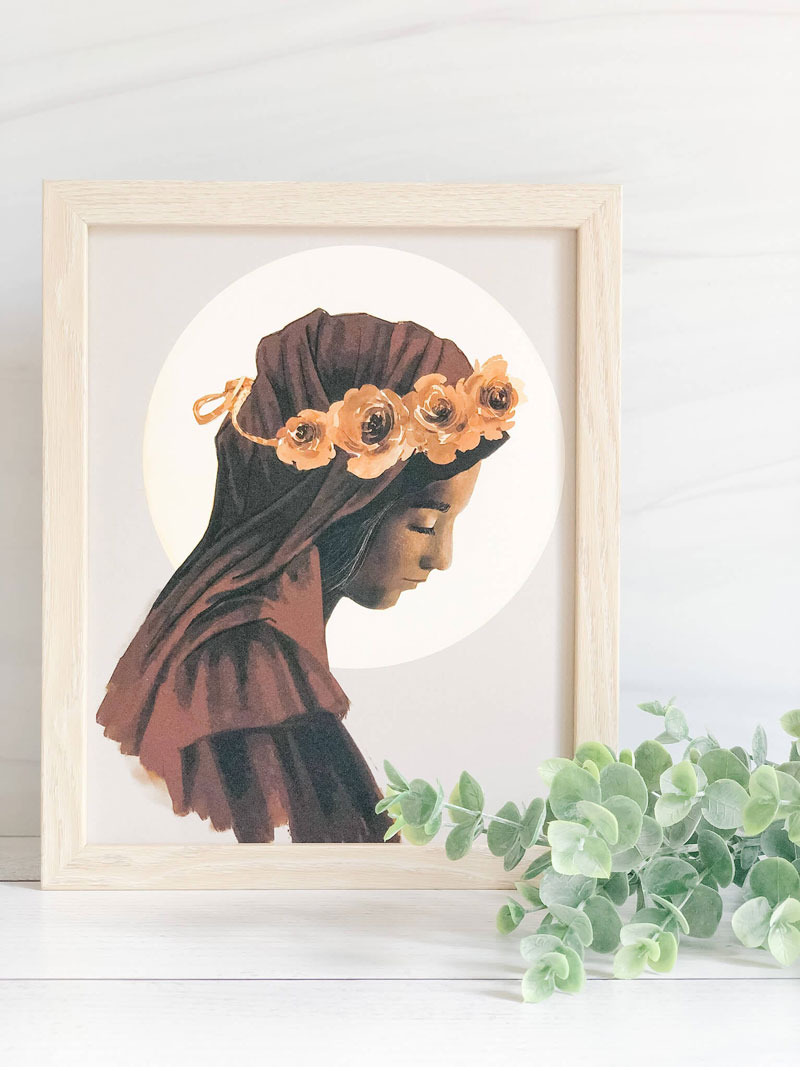 3. Catholic Altar
An altar is a necessity in a Catholic household. Without it, your house will feel incomplete. There are many ways to decorate the altar, starting with placing a wreath on the altar. Set up flowers, garlands, and lights at the altar to create a more beautiful look.
4. Statement Pieces
A statement piece acts as the highlight of the room and should therefore attract people's eyes towards it. This could be anything from a decorative cross to a sacred heart on the stand. These pieces will not just impress your guests but will also act as a teaching point for your children. Statues can also be placed around the house depicting different Catholic traditions and cultures.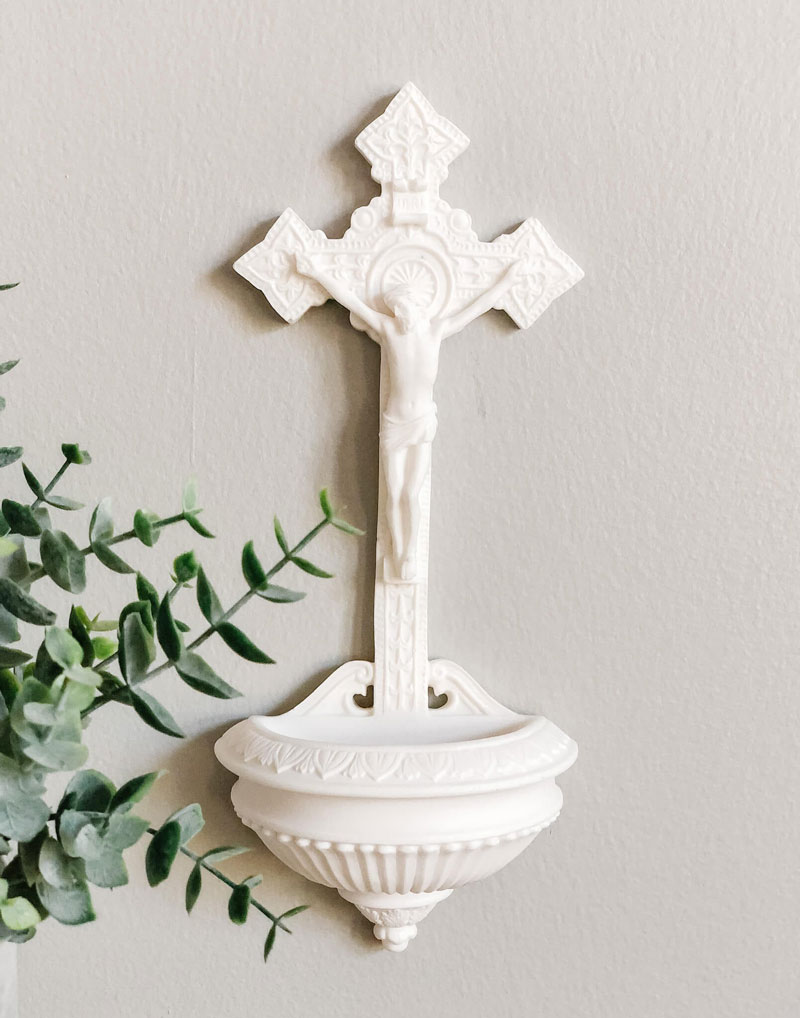 5. Cross Placement
As mentioned before, most statement pieces will contain a cross symbol of some kind and can therefore act as the main cross in the room. You can also hang a single, or multiple crosses on the rosary. A small-sized cross on the door is a necessity in every Catholic household however that doesn't mean you can't be creative about it. Get different style crosses for each placement. You can get even more creative and pair the cross with a bunch of family pictures to create a perfect combination.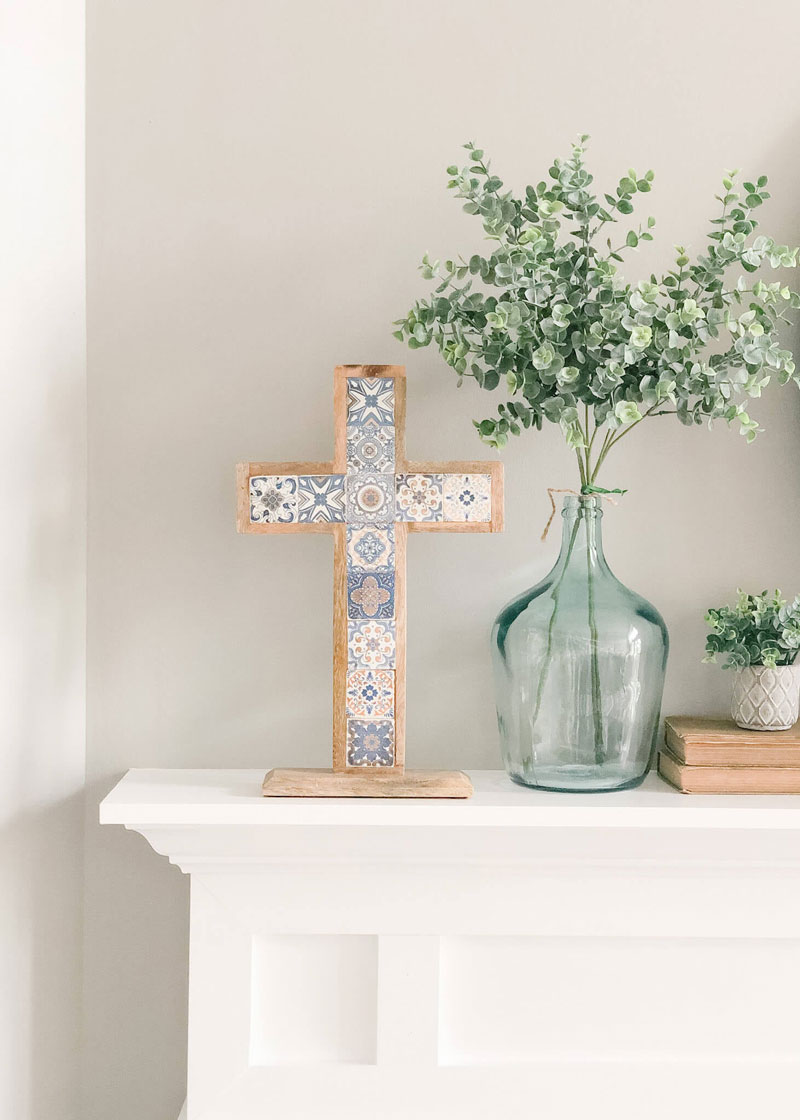 6. Mosaics
More than regular paintings and pictures, mosaics will bring a unique look to your place. They are basically made from tiny pieces of glass joined together to form an image. Either add mosaics to your wall or the cabinet and use decor around it.
Decorating your home can be a pretty fun activity if done right. Adding a Catholic touch to your house will not just improve your own faith but also your children's. It will also depict a good image of your family in the Catholic community.