Visualizer: Dương Phan
Natural wood and indoor plants instill a sense of serenity into modern living spaces. In this article, we will show you a beautiful mother nature inspired interior. Living in such kind of place will definitely helps us to separate from the plastic contemporary world a little, and to rekindle our connection with the Earth. Let's take the tour and enjoy the inspiring modern home interiors that beautifully incorporate plants and timber.
In the living room, the first thing comes into the sight probably is the deliciously curvy sofa and a stylish light-permeable room divider that sections off the staircase. But the most eye-catching part for me is the stunning courtyard which peacefully parts the TV lounge from the kitchen diner. The edges of the picturesque courtyard are raised as a patio, making a platform for a restful reading nook on one side, and for kitchen bar stools on the other.
Living Room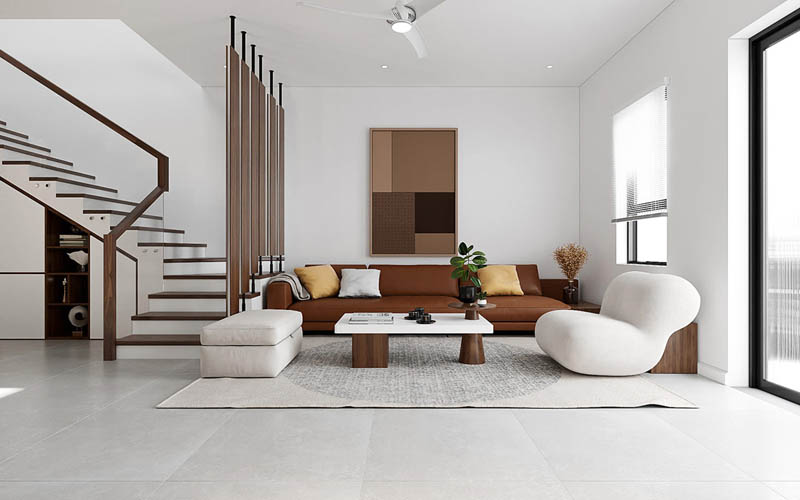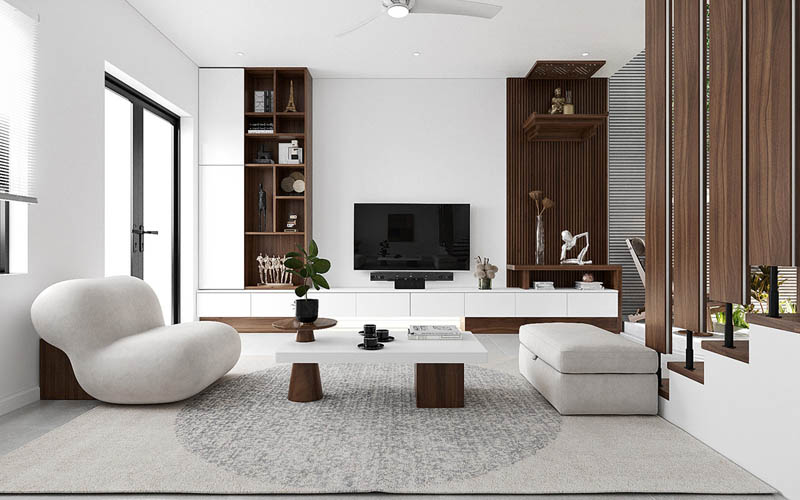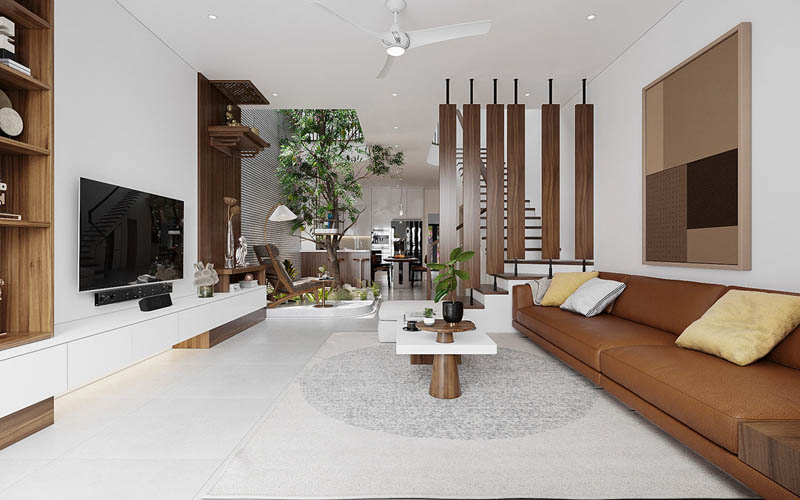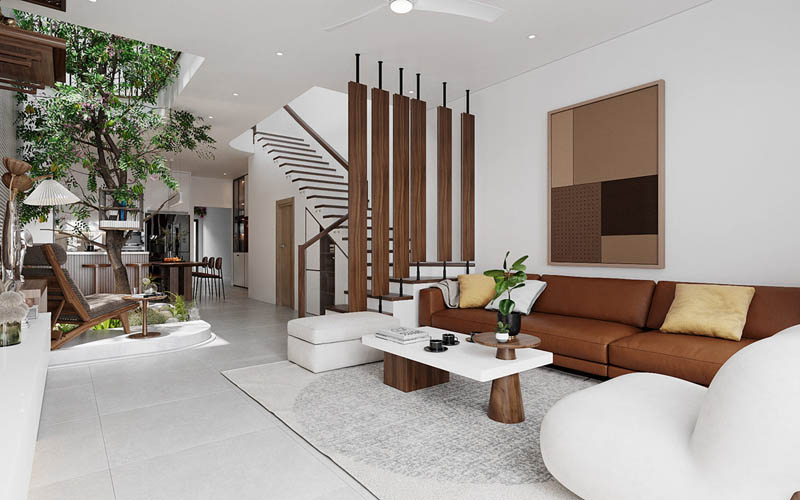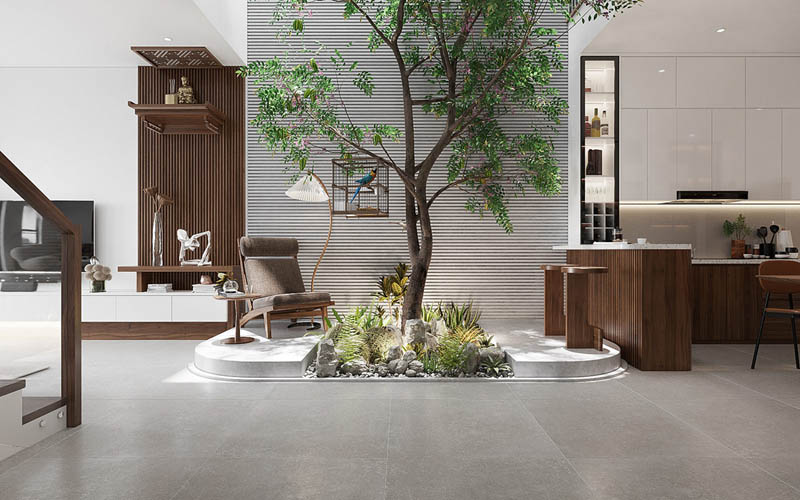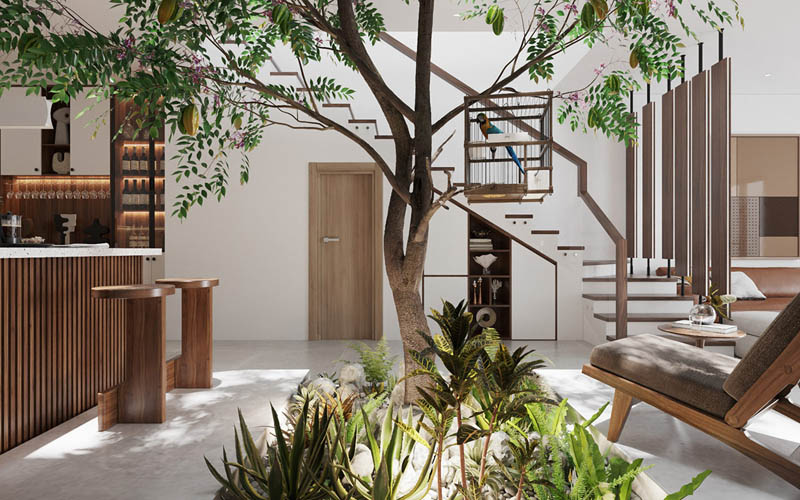 Kitchen and Dining Room
Gloss white wall cabinets keep the kitchen layout feeling open and spacious at head-height, whilst base cabinets add visual weight in dark wood grain. The kitchen arrangement cosily embraces the dining spot at its centre. Enticingly illuminated wine storage units complete the final wall of the kitchen layout.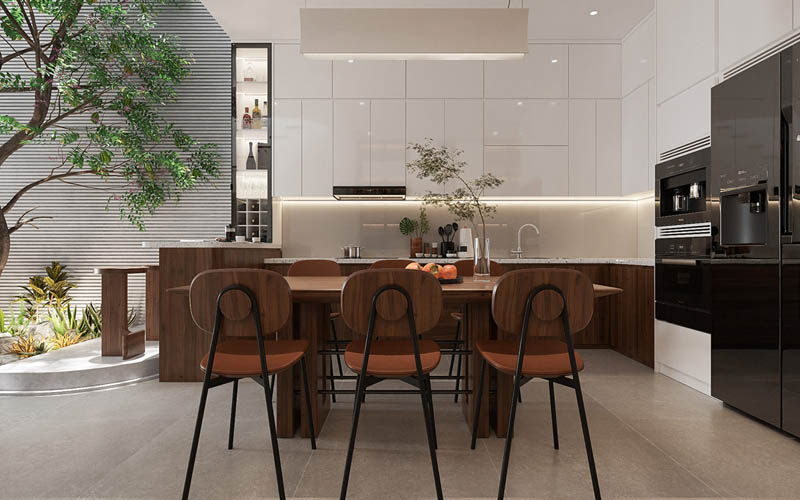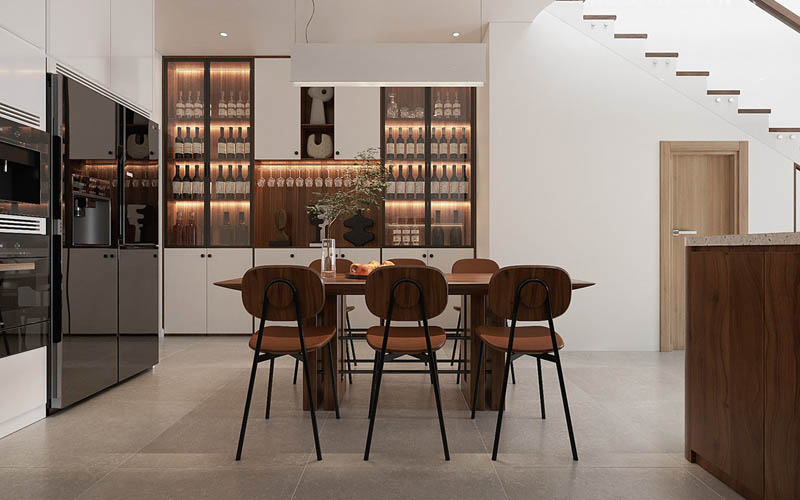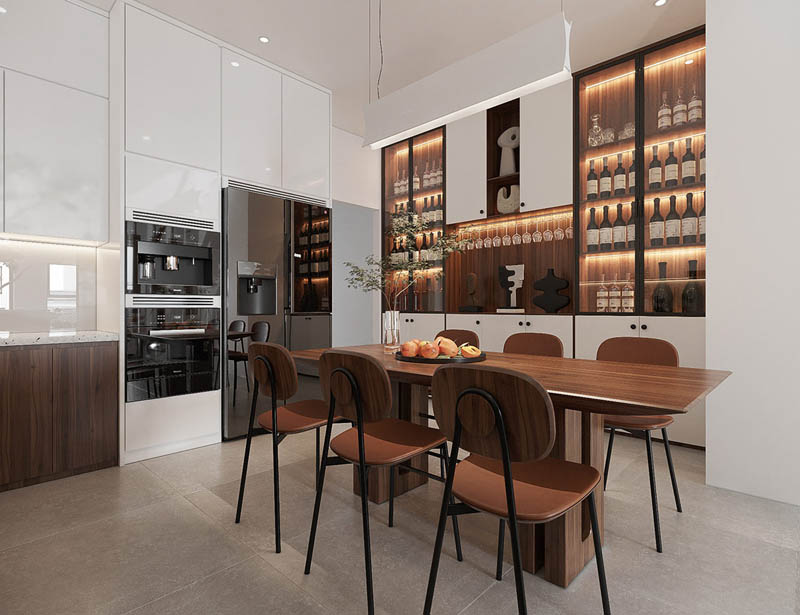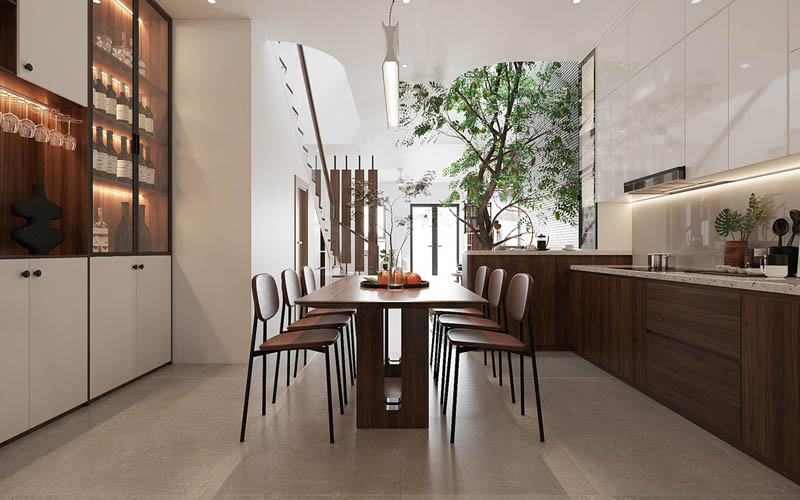 Upstairs Lounge
Upstairs, black metal shutters form a checkerboard pattern across the courtyard skylight. Black metal balustrades curve around the landing area and down the light-filled stairwell. An airy upstairs lounge is decorated in a relaxed beige palette. A natural jute round rug pools beneath a round black coffee table. Black steel frames sharply edge a glass wall bedroom and a door that leads to an upstairs courtyard.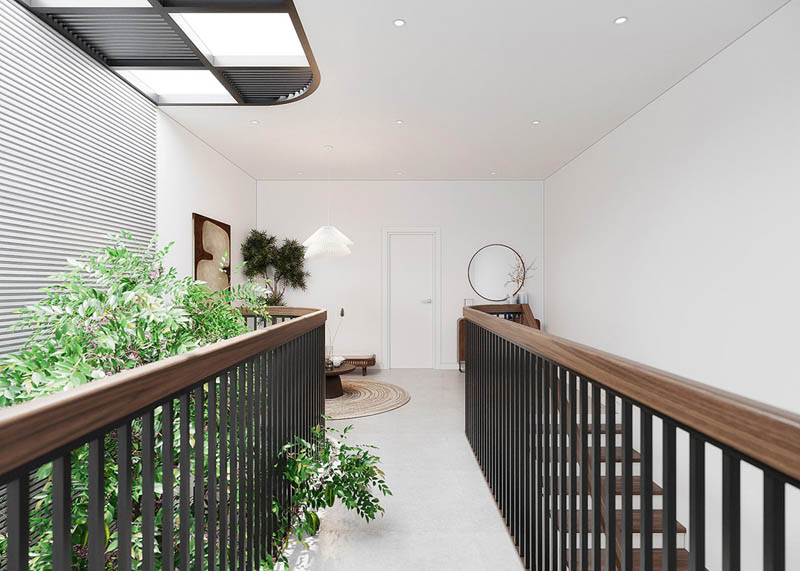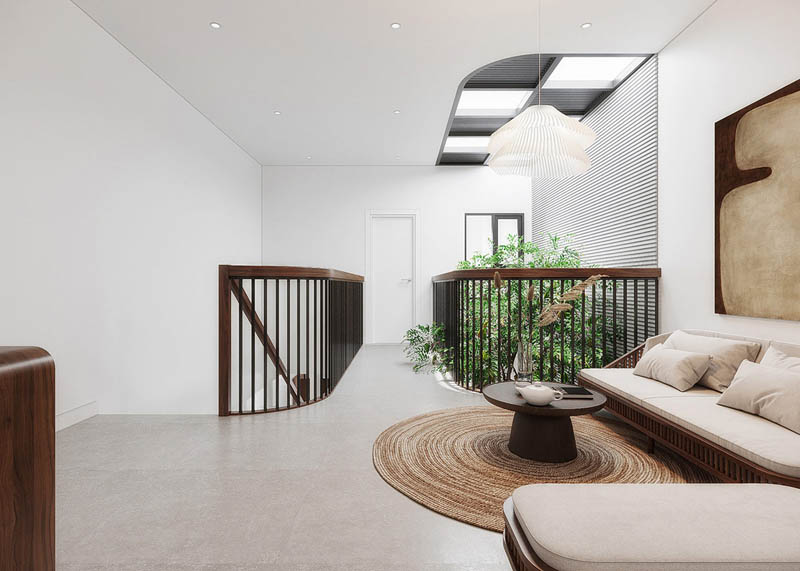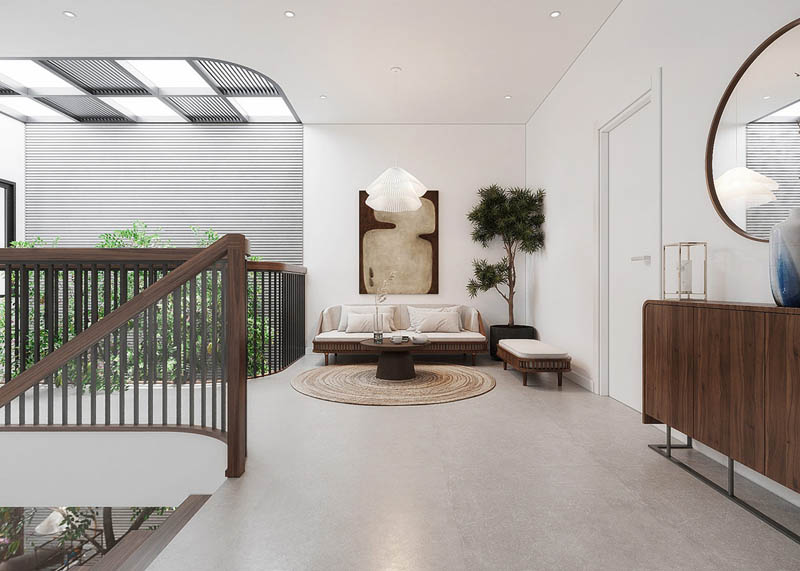 Upstairs Laundry Room and Garden
The upstairs "courtyard" is actually a stunning laundry room, complete with a stacked washing machine and tumble dryer combo, laundry baskets, and well organised utility storage. A swing seat sways above a grassy lawn and stepping stones, looking upon a pretty vertical garden. The tranquil sounds of a water feature drown out the drone of the washing machine. With a fabulous space like this, we'd never complain about doing the laundry ever again!