Drinking Straw is one of the most common accessories we use everyday. It's usually made of plastic and looks like a short tube. However, we would like to introduce you 6 Cool and Creative Drinking Straws which is totally different from the straws we ususually see. Some of them are still straws but made with different material and looks like something else. Some of them are more than straws, such as the spoon straws and chopstick straws. Sounds interesting? Let's take a look.
We are a participant in the Amazon Services LLC Associates Program, an affiliate advertising program designed to provide a means for us to earn fees by linking to Amazon.com and affiliated sites.
1. Stainless Steel Cocktail Straw with Filter [buy on amazon]
At 7.5 inches, this long stainless steel filtered straw is the high-end choice for meticulous cocktail drinkers. It features an angled neck and a filtered bulb with perforations on two sides, making it ideal for herbal and muddled cocktails, such as mojitos or yerba mate. The increased length is great for those tall glass orders.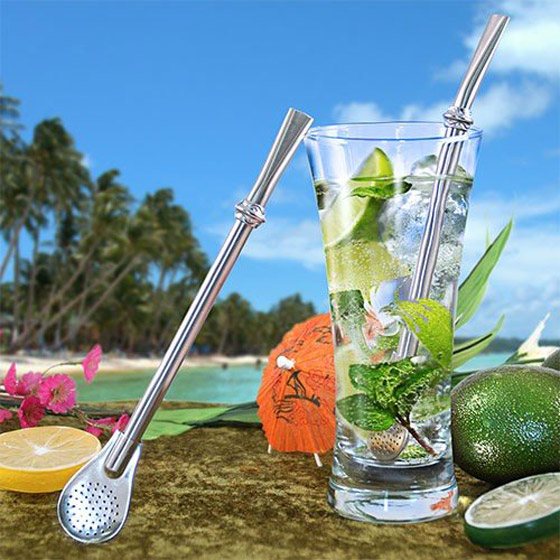 2. Heart Straws [buy on amazon]
This cute heart straw is great for milkshakes and smoothies, cocktails and sodas and of course, perfect for weddings and valentines. Made of BPA free plastic. Measure 9-Inch tall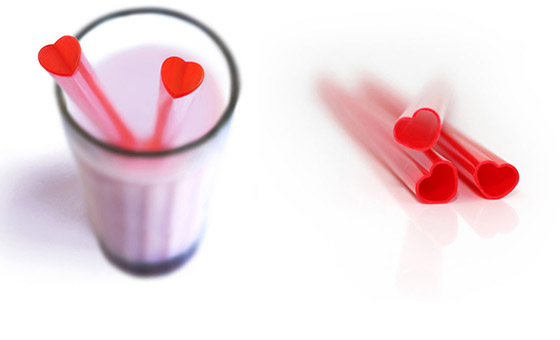 3. Candy Drinking Straws [buy on homewetbar]
Sweeten up your next cocktail party! This pack of four straws includes three flavors, cherry, caramel, and apple, making them perfect for sipping or stirring anything from apple martinis to white russians. Straws measure 5.5″ long.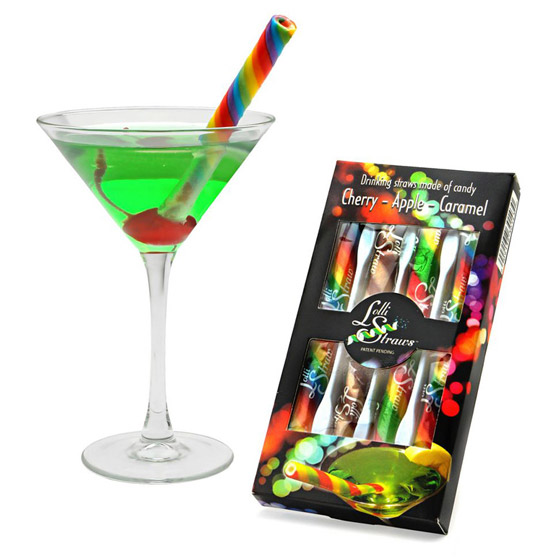 4. iodegradable Paper Straws: Bamboo or Birch [buy on amazon]
Add a little bit of nature to your party. These cco-friendly, biodegradable and compostable paper straws are a stylish alternative to plastic straws. Liven up your table setting with these bamboo stem or birch tree bark pattern printed straws. Made with food safe ink. Box of 144 straws.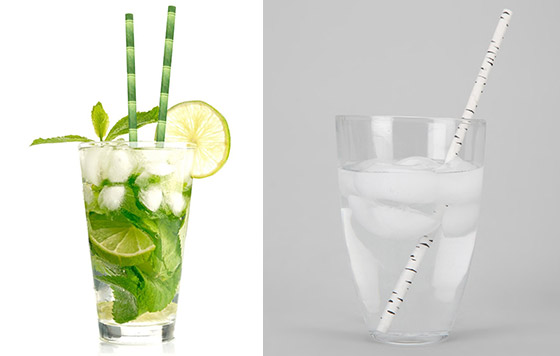 5. Soup Sticks [buy on julian-lechner]
Chopsticks are efficient for grabbing noodles, meats, and veggies, but when it comes to dealing with the tasty soup, they're a complete fail and force you to slurp from the bowl or you have to use another utensils like spoon. Designed by Julian Lechner, soup stick is a simple, functional concept that combine chopstick and straws. These ingenious chopsticks are hollow inside with straw-like openings at one end and little filtering holes at the pointy end. When you've finished eating the solids with the Soup Sticks, now you can suck up the broth too.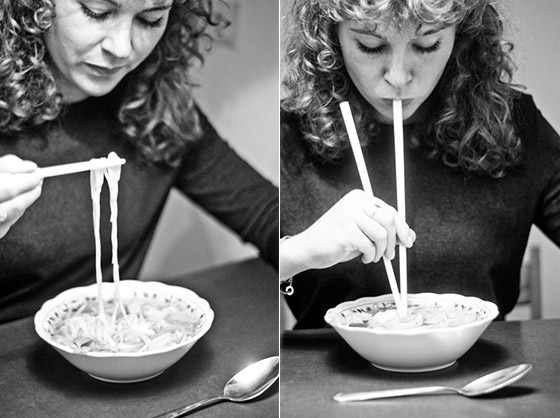 6. Stainless Steel Spoon Straws [buy on amazon]
It's a spoon, it's a straw, it is a spoon straw! From milkshakes to smoothies, enjoy your favorite drinks with these stainless steel straw spoons. Set of 4 spoons have colorful silicone bands to help identify drinks and provide a nice grip for sipping and twirling. Made of durable, reusable 18/8 stainless steel, it is totally dishwasher safe and reusable.