There are so many tricks to open jars, such as holding it under water or leaving it upside down for 10 seconds. However, do we really need these tricks? Or should we just invest a jar opener and have some worry-free time when we are busy preparing family dinner, at least don't need worry about jar-opening.
Don't think jar opener is only for weak or arthritic hands, a healthy hand can sometimes have trouble opening a jar lid as well! No wonder there are many cool jar opener designs on the market. So if you want to give your muscles and grips the extra oomph they need, take a look at below openers hand-picked by our editor.
This post may contain affiliate links. If you make a purchase, Design Swan may earn an affiliate commission. Please read our disclosure for more info.
1. Zip-Eat! Jar Opener [buy here]
Made of a flexible, gripping material and equipped with a unique zipper-lock mechanism, it can clasp on to any size jar lid. Simple affix it to the lid, tighten it up, and twist!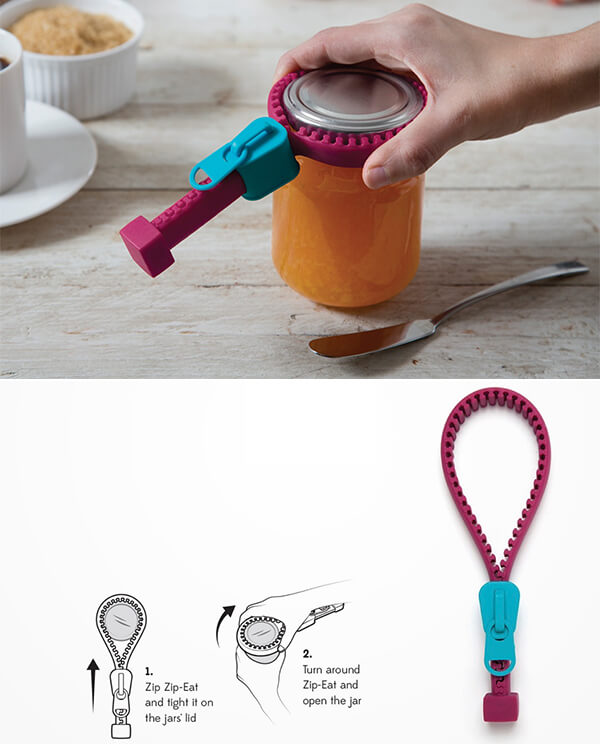 2. Bellemain Under-The-Counter Can and Jar Opener [buy here]
Simple to install under any kitchen counter, and even easier to use, the Bellemain can opener is designed to empower home chefs, no matter their age and stage. It features double rows of strong carbon steel teeth in a V-grip design that allows weaker hands to maintain control and smoothly open jars with minimal force.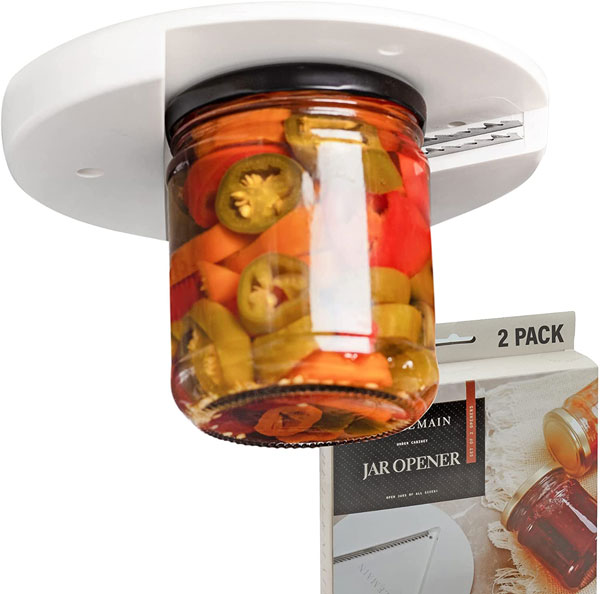 3. Easi-Twist Easy Grip Jar Opener [buy here]
EZ jar opener is designed to fit virtually any size lid or cap for quick opening. The easy grip jar opener accommodates large and small hands and creates leverage that makes opening any lid a breeze. Simply select the appropriate opening size, grip firmly and twist. The soft rubber gasket creates a firm grip every time. Great for the every chef, for the family and everyday use, as it is simple to use for children, elderly and arthritis sufferers.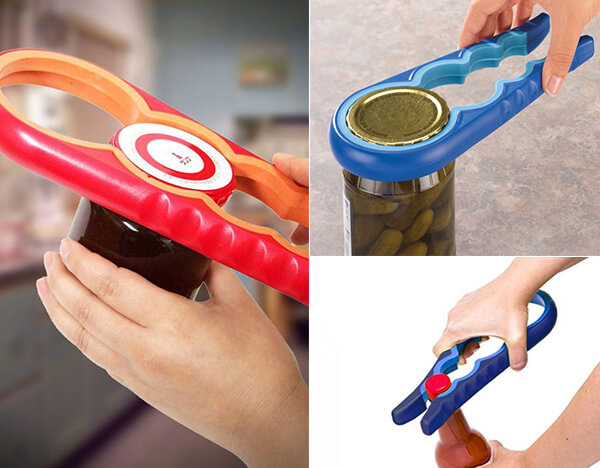 4. Kichwit Arthritis Jar Opener [buy here]
This jar opener allows you to easily open most small water bottles and wide mouth mason jars. It uses a ratchet-type mechanism to grip a jar or bottle lid. It grips the jar lid tightly as you turn the handle counterclockwise and loosens the lid as you turn the handle clockwise.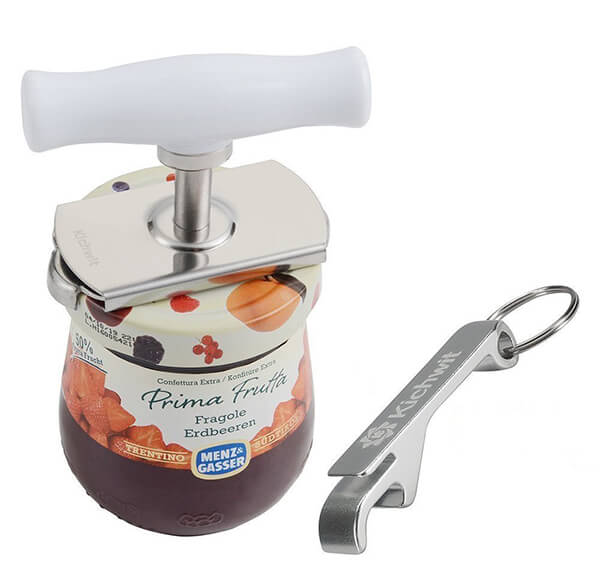 5. RtreeK Jar Opener [buy here]
RtreeK Jar Opener designed with lever principle and ergonomics design for weak hands, seniors, hands with arthritis, right-handed, left-handed person, this product configures with sharp teeth made from super hard metal, you can effortlessly twist open jar by a little force without slipping. No matter the lids made from metal or plastic, PLS don't worry skidding on lid, this product even easily open lids sealed with film.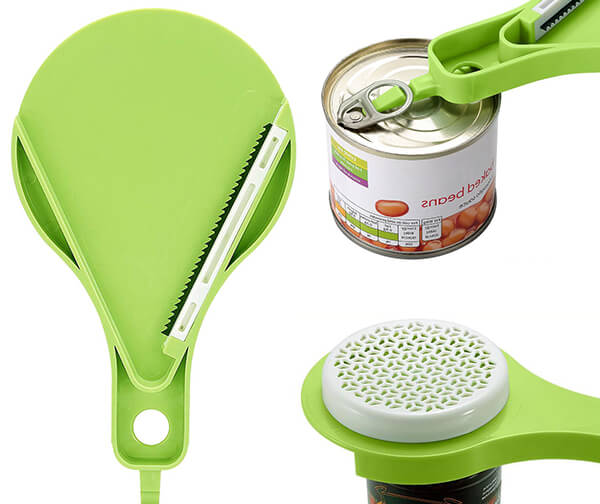 6. Automatic Jar Opener [buy here]
The press of a button activates its powerful twisting action, tightening around the lid and loosening it. It's that simple! Press again to release the lid. When it's time to put it away, the OpenEase Jar Opener is compact enough to fit in a drawer, so it's always ready when you need it most.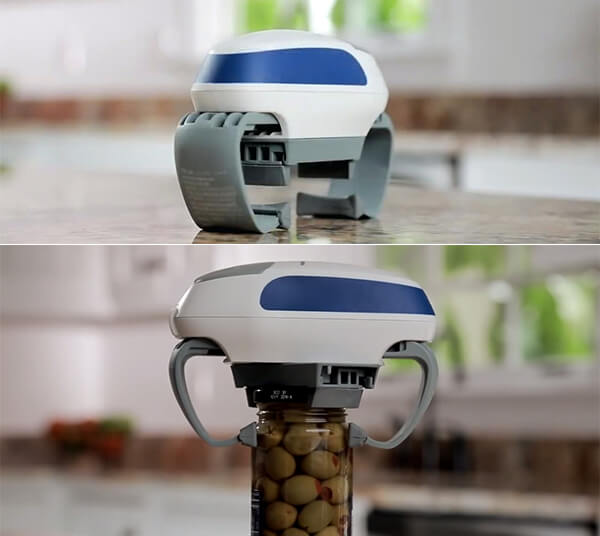 7. Kuhn Rikon The Gripper Jar Opener [buy here]
The Kuhn Rikon Gripper stays locked on lids and doesn't let go. Place The Gripper over jar lid, rotate turn-knob clockwise to tighten jaws onto lid. Tool locks in place. While holding the jar or bottle securely, grasp the handle and push counter-clockwise to open. Just loosen turn-know to release lid. The Gripper opens threaded caps and lids from 1-inch to 3.5-inches. Works on smooth-sided and grooved caps, too.