Not sure how many of you still use pencil. But if you do, you probably should take a look at today's post talking about the best friend of pencil – pencil sharpeners. They are not those normal boring-looking pencil sharpener. From beaver to Pinocchio, here are 6 Cool and Unusual Pencil Sharpeners that are sure to attract attention and make the needed difference on your desk.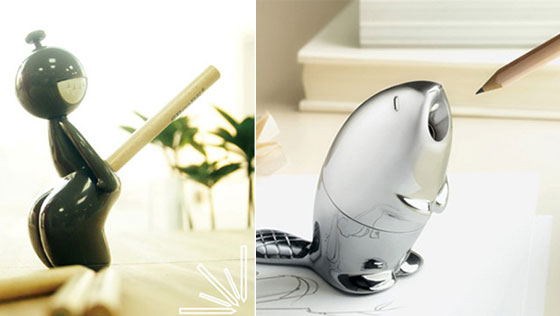 We are a participant in the Amazon Services LLC Associates Program, an affiliate advertising program designed to provide a means for us to earn fees by linking to Amazon.com and affiliated sites.

1. Alessi Beaver Pencil Sharpener [enpundit]
Designed by italian label Alessi, this wood chewing beaver pencil sharpener provides a fun spin on your traditional pencil sharpener design. Doubling as a paper weight, the chrome-plated piece was presented at the 2013 Maison & Objet show in Paris. In true Alessi style, the design is both fun and functional.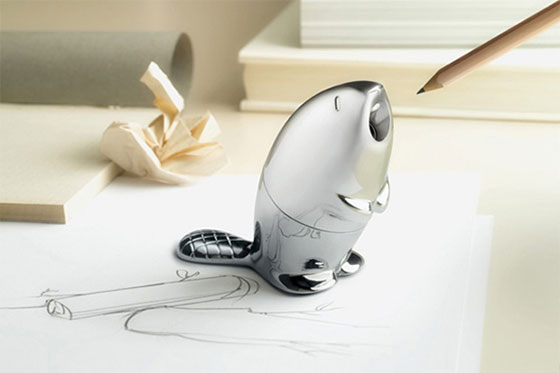 2. Vintage Camera Pencil Sharpener [buy on amazon]
Don't be fooled, it's not a working camera, it's just a pencil sharpener. It can be adjusted to match the size of most pencil widths and has a handy tray for removing the sharpenings.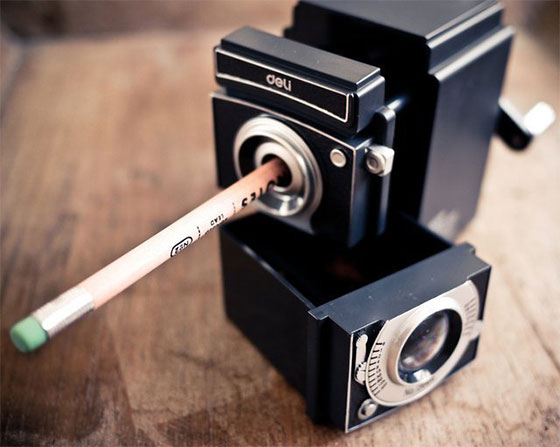 3. Pinocchio Pencil Sharpener [buy on amazon]
Cute Geppeto's pencil sharpener
Gift packed with pencil included
Diameter 60mm / 2.36 inches
Fun addition to the office desk
Makes a great gift for kids!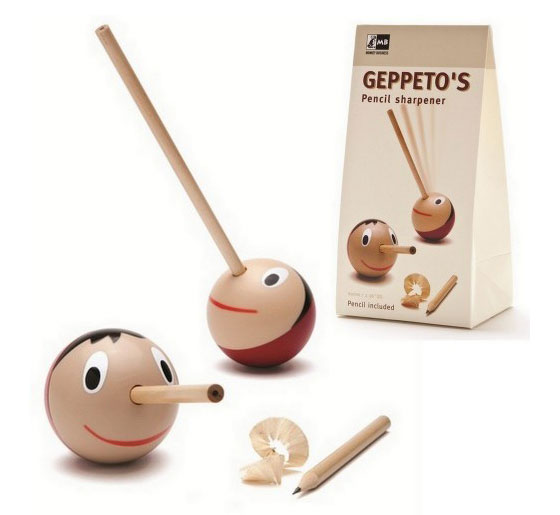 4. Wing Nut Pencil Sharpener [buy on amazon]
Wingnuts are an ingenious piece of hardware designed with two metal "wings" one each side, so that they can be easily turned and tightened by hand without tools. This same principle applied to the pencil sharpener allows unrivaled ease of operation. Our industrial heritage offers something tactile and appealing in an age of modern gadgets. Perfect for anyone with a workshop, or a pencil. Or both. Chrome plated, solid metal.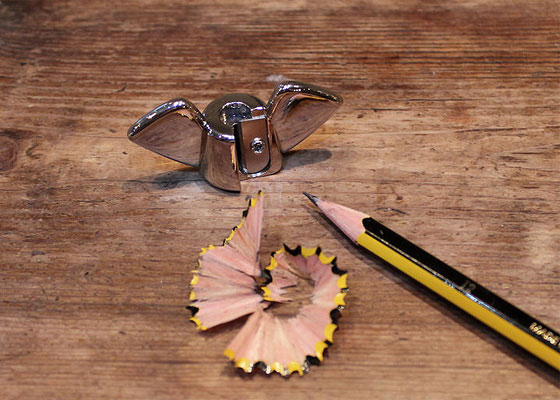 5. Stab me in the back pencil sharpener [domoreidea]
Have you ever felt…? Everyone knows you work hard…Except the boss? Each brownnoser gets promotions but you don't? One day you get fired but you just don't know why? The only person who can comfort you is Dilbert?
Bingo! You really were stabbed in the back! And that's why we're here! We know sometimes life is so hard it nearly kills you. But actually you deserve better! Now throw away your needle-filled Voodoo doll! You are no longer a victim! Now it's your turn! SB∞BS will bring you a colorful and happy life!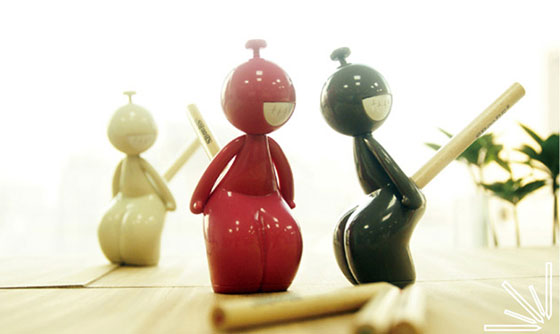 6. iPoint Manual Pencil Sharpener With Microban Protection [buy on amazon]
Featuring proprietary Titanium Blade technology and Microban Antimicrobial Product Protection. Features: Titanium Bonded Blades stay sharper longer. Microban Antimicrobial Product Protection on all plastic parts. Ez-view shavings reservoir. Multi Pencil size dial. Vacuum base that can also be affixed by screws.