As most wedding photographers know, the COVID-19 pandemic hit the wedding industry hard. With the prohibition of large in-person gatherings, many 2020 (and later) weddings were put on hold, causing many photographers to lose business.
But after years of slowdown, things might be looking up! According to industry forecasts, there are expected to be 2.47 million weddings in 2022 alone. That's the highest number for over a decade! With the expected upswing of weddings just around the corner, here are six strategies to help promote your wedding photography business in 2022 and capitalize on the end of the pandemic.
Offer "taster" shoots
Bakers and caterers offer taste tests for soon-to-be brides and grooms to get an idea of what they want to eat at their wedding, so why can't photographers follow the same idea?
"Taster" shoots are when you offer a free mini photoshoot to show prospective clients what you can do. They don't have to be in-depth shoots (in fact, they shouldn't be), but you want something that'll make an impression on potential clients and make them consider hiring you for their wedding.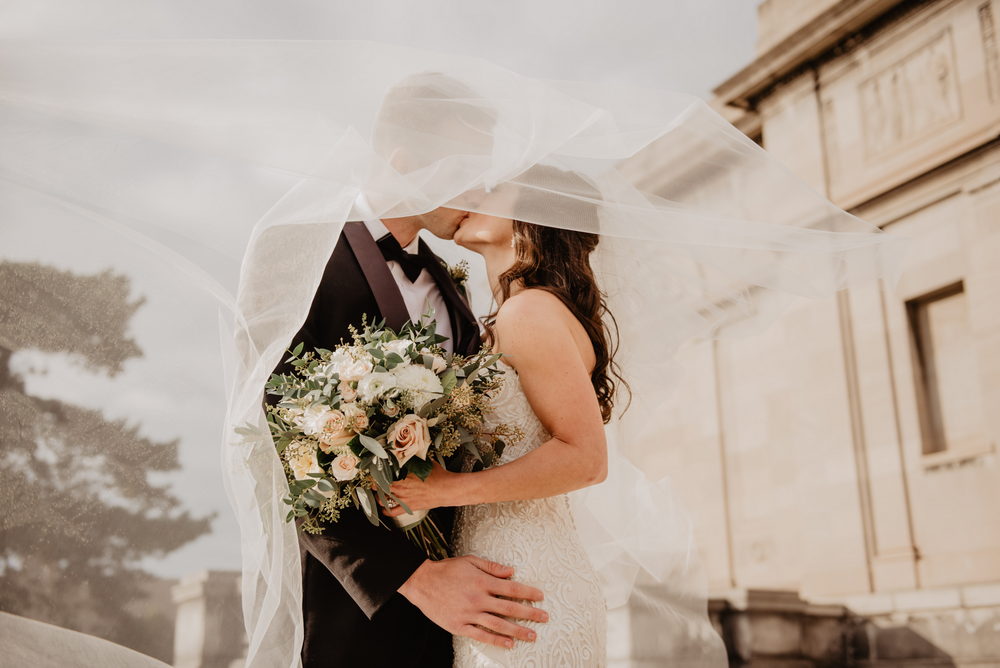 Many wedding photographers like to hang out in bridal boutiques and take impromptu photos of soon-to-be brides as they're trying on dresses. Snap some photos, hand the bride your business card, and send her a picture or two when you're finished editing. When they see how good the pictures look, they'll have no choice but to hire you!
As an added bonus, you can use this face time to connect with potential clients and make yourself stand out from the competition. Talking to someone in person is much more personal than simply scanning through a website or online portfolio.
Harness the power of social media
Social media is made for photographers. It's the perfect place to showcase your skills and awesome wedding photos.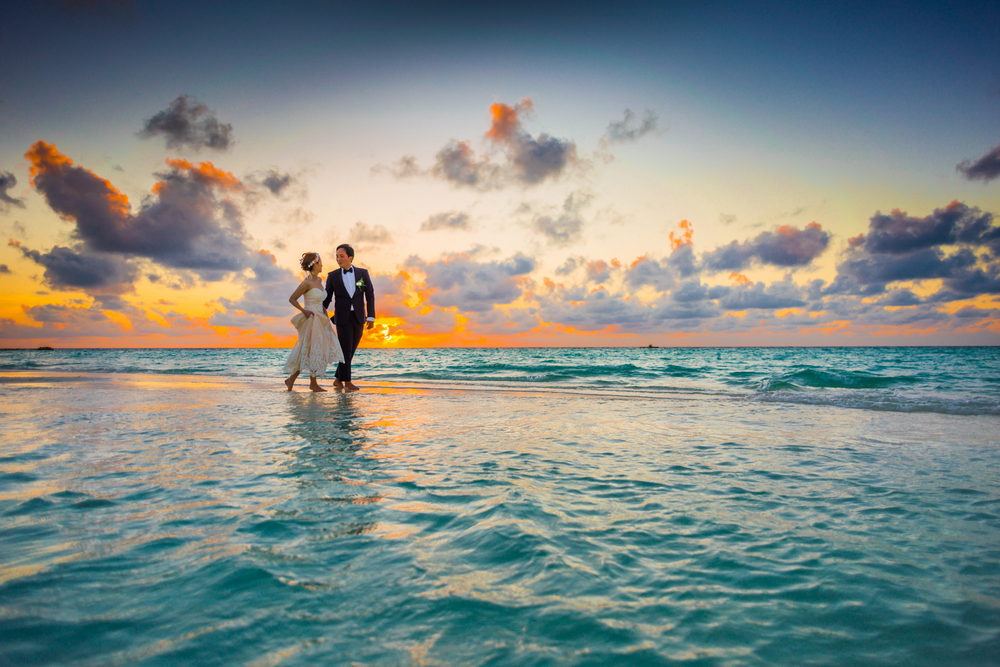 If you want to really harness the power of social media to promote your wedding photography, you have to choose the right platforms. These are the most popular social media platforms for wedding photographers:
Instagram – Instagram is all about pictures, so post away! Showcase your skills and grow your following with high-quality photos and a few great hashtags.
Pinterest – When brides are planning their dream weddings, they go to Pinterest for inspiration. Make sure your photos are there front and center to show brides what you can do and that they need you to capture their dream wedding.
Facebook – Facebook is great for connecting with your followers. Post pictures and chat with potential clients to grow your online visibility. You can also direct people to your website and promote your services.
Of course, a well-rounded social media marketing campaign takes more than just high-quality photos. Sometimes, you want to share some real information like upcoming events, deals, or discounts. But even if you just want to post words, it still needs to be high-quality.
Using photography ad templates to create customized social media posts is a great way to disseminate information online without needing a degree in graphic design. Simply choose the template that best fits your brand, insert your information, and it's ready to post.
Work with other wedding vendors
Referrals are a great way to generate business for your wedding photography company. From caterers and event planners to musicians and florists, weddings require a lot of different vendors. By working with other wedding-related vendors, you can score some referrals and snag some extra business.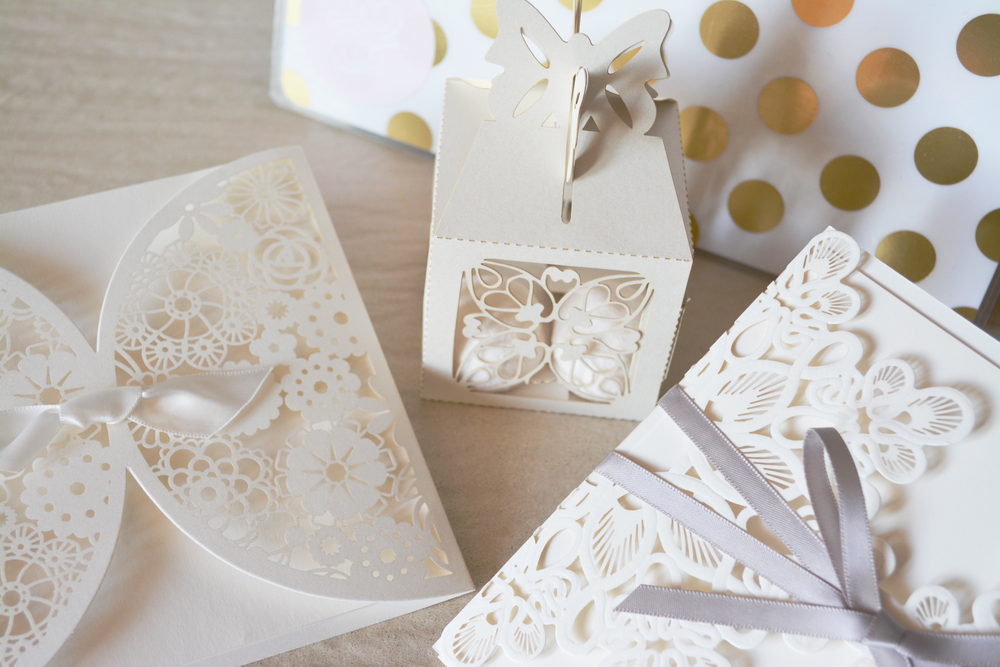 If you run into another vendor while shooting a wedding, hand them your business card. You never know who they'll talk to next week. It might be another couple getting married who needs a photographer!
One easy way to drum up referral business is to do a mini shoot for another company. Take some high-quality Instagram pictures for the local bakery to use on their social media feeds, and they'll probably kick some business your way.
Build a stunning website
This tip isn't new to 2022, but it's still essential nonetheless. Having a stunning website is the cornerstone to any wedding photography marketing campaign.
Shooting a wedding is a big deal, and clients want to know you can handle it. They'll definitely want to see some samples of your work before they hire you to shoot their big day.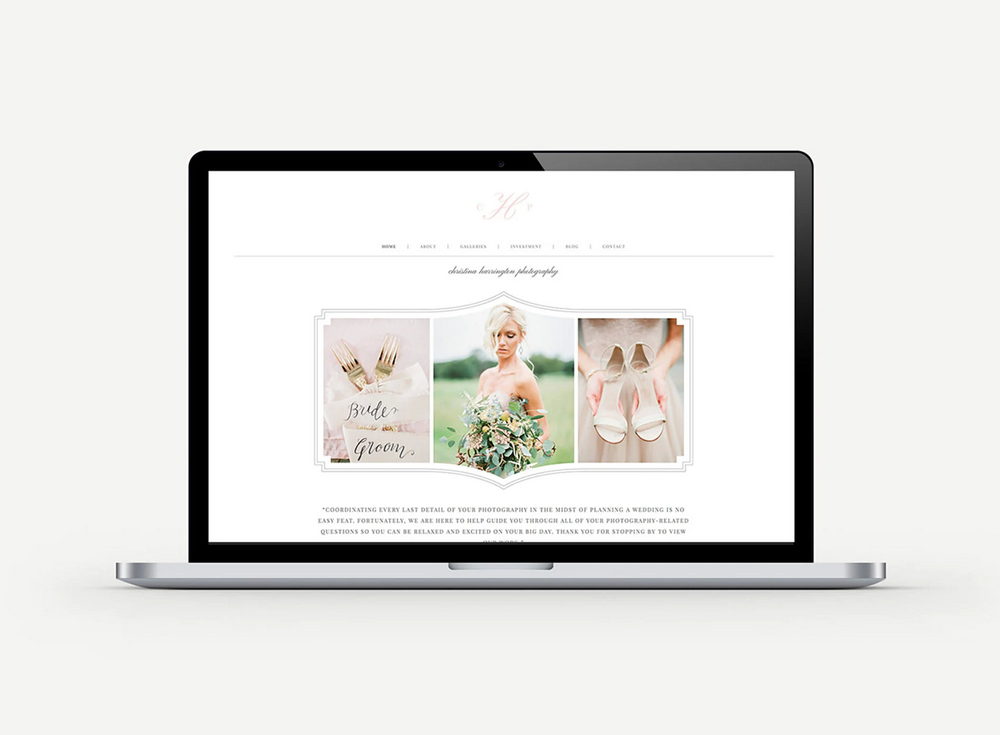 Your website is where you should post all your samples from past gigs. Show potential clients what you can do and why they should hire you. Make sure your website URL is on all your other marketing materials, so you can show off your outstanding portfolio.
Write a blog
What's the first thing people getting married do when they start planning a wedding? They head to Google and start asking questions. If you want that traffic to go to your site, perhaps it's time to start a blog.
Blogging is one of the most effective ways to boost your website's search engine optimization (SEO). By answering frequently asked questions on your blog, you can rank for all the search terms engaged couples commonly look for.
For example, writing a blog about "How to choose the perfect wedding photographer" would rank in similar searches. Once they've finished reading all your outstanding content, they'll already be on your site to turn into a conversion.
Even better, any potential client who has read the blog will know the steps it takes to properly hire a wedding photographer, making your job easier when they finally need some work done. Win, win!
Offer referral discounts
Running a wedding photography business in 2022 is a little like starting fresh. Even if you had a huge following in 2019, the pandemic likely eliminated much of your momentum from the past couple years. Now, everyone is starting from scratch. It's time to start building your referral base again.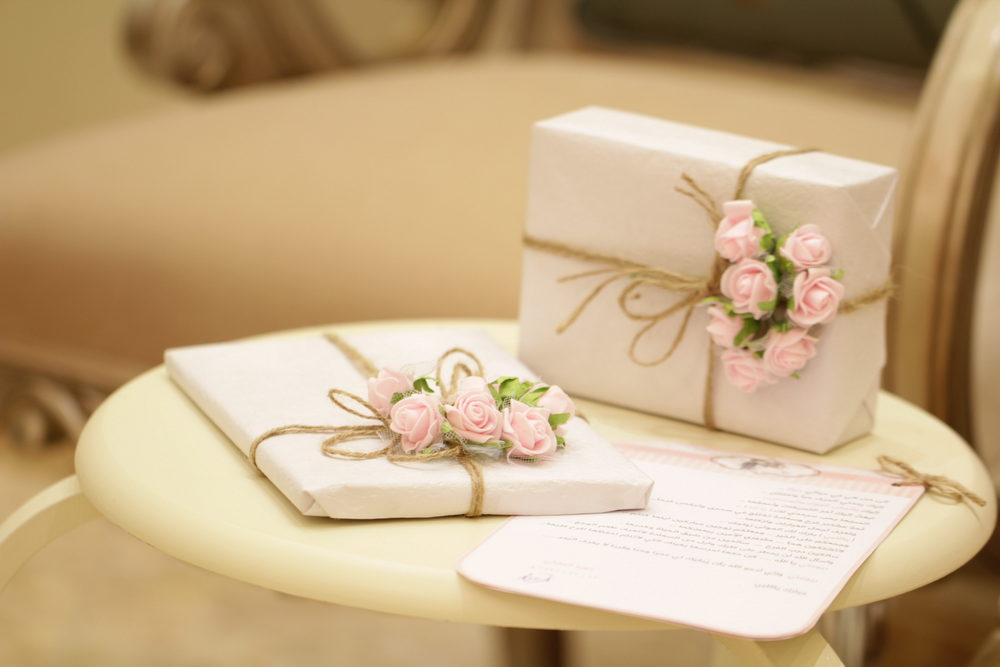 An easy way to get people talking about you again is to offer referral discounts. For example, offer a 20% discount on a portrait shoot for any referrals a client sends your way. This will make your existing clients (who already love your work) talk about your services with their friends. You'll score some extra weddings, and your client will have some fun portrait shots to hang in their house.
If you rather not offer monetary discounts, you can also give clients extra prints, photo books, or additional edited images with their orders. As long as it offers value to the customer, it'll make a good referral incentive!
Rebuild your wedding photography business
The pandemic was hard on everyone in the wedding industry, but things are looking up going into 2022. Now is the perfect time to start rebuilding your wedding photography business using these six proven marketing strategies.
Offer taster shoots, connect on social media, work with other businesses in the industry, build the perfect website, start your blog, and offer referral discounts. Spread the word of your outstanding photography skills and you'll have a thriving photography business when wedding season rolls around.