Indoor gardening has steadily gained popularity as a hobby that anyone can enjoy. When set up correctly, a good hydroponic growing system can be much more economical and efficient than a traditional soil garden. So, if you are tired of those lifeless decoration at home and want to brign something a bit more living and beneficial, take a look at the 7 Cool Indoor Garden Systems we rounded up here. Hope you enjoy.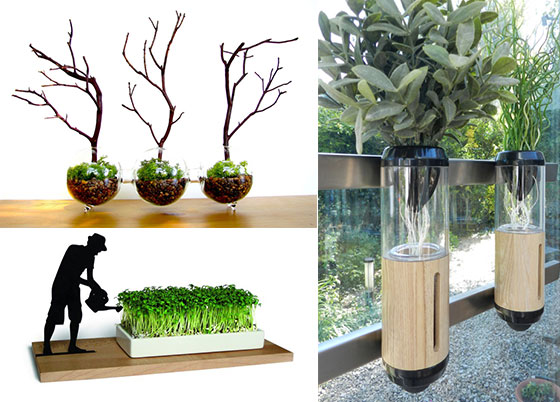 We are a participant in the Amazon Services LLC Associates Program, an affiliate advertising program designed to provide a means for us to earn fees by linking to Amazon.com and affiliated sites.
1. Watercress Dish Smart 'n' green Gardener [source]
Plant your own fresh, little cress garden on the windowsill. Missing a green thumb? Not to worry, the gardener will help you! Simply sprinkle the seeds on a piece of cotton or paper towel, keep them moist and after a week, eat and enjoy. Even the gardener will be pleased.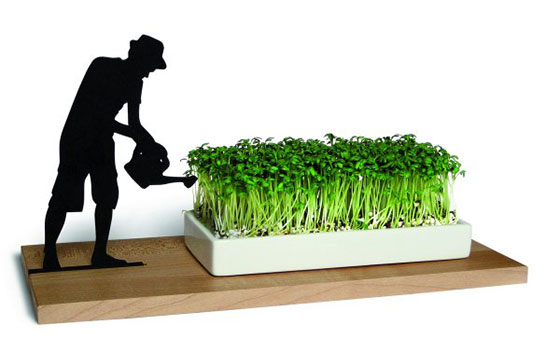 2. Wallflower Vertical Garden [discontinued]
These unique bamboo planters hang vertically on the wall like a picture frame and contain four foliage plants rooted in pouches inside. The frame has sides and a back to protect your wall from moisture, has an opening on the side to easily add water to an internal reservoir and includes all the needed hardware for mounting.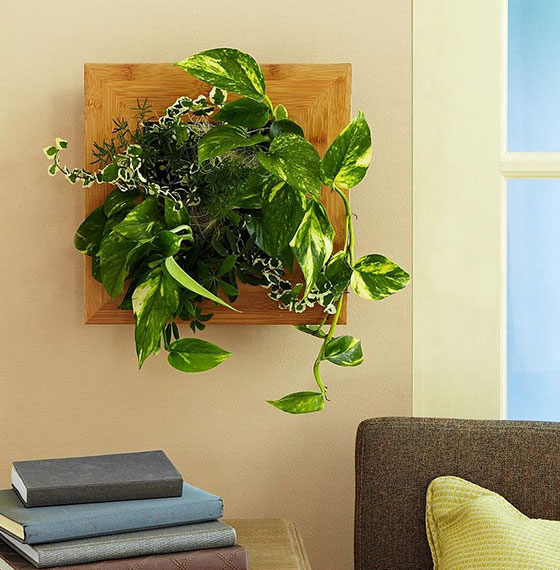 3. Hinterland Trading Air Plant Tillandsia Bromeliads Kit Teardrop Terrarium [buy on amazon]
Air Plant with Clear Glass Hanging Terrarium wide with glass bottom. Kit includes pebbles, moss, glass globe and air plant. Great as a gift. Perfect for office or home. Easy for kids to take care of.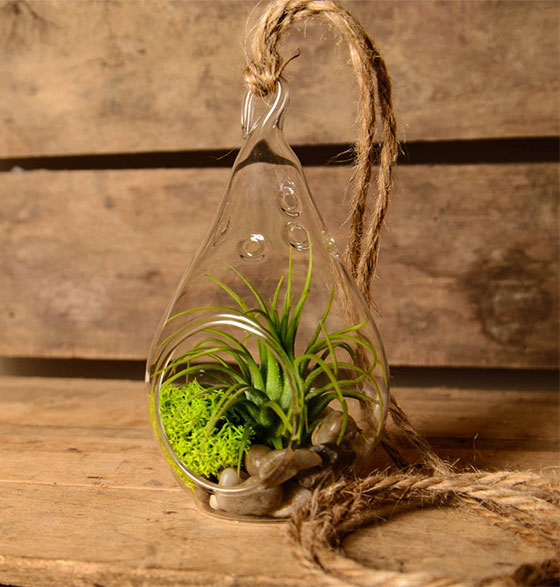 4. Globe Manzanita Forest Moss Terrarium [source]
This completely carefree terrarium is comprised of three attached glass globes planted with polished gravel, bright green preserved moss, and little dried Manzanita branches. No water water or light is needed, so as long as you don't drop it, you're pretty much good to go.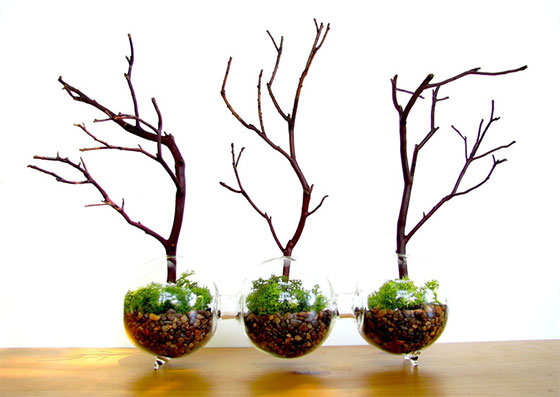 5. Living Tables [source]
Handmade in the San Francisco Bay Area, the Living Tables are highly customizable, need little maintenance and watering is needed only once a month. Using capillary action, the water moves upwards by the Living table's sub irrigation system. Its 3/8 inch-thick tempered glass is able to support 180lb load per square foot.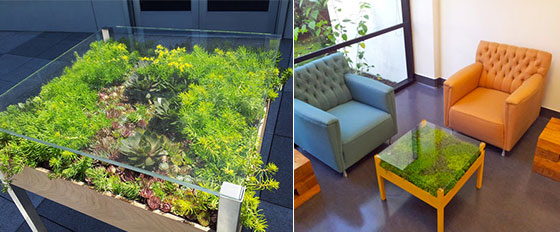 6. Urbio Big Happy Family Wall Planters [buy on amazon]
Urbio is a recyclable product that is made out of a light weight, and durable, polypropylene plastic. Made with uber-strong neodymium magnets, and a variety of vessel sizes, Urbio is a diverse and dependable solution for urban gardening and small space organization.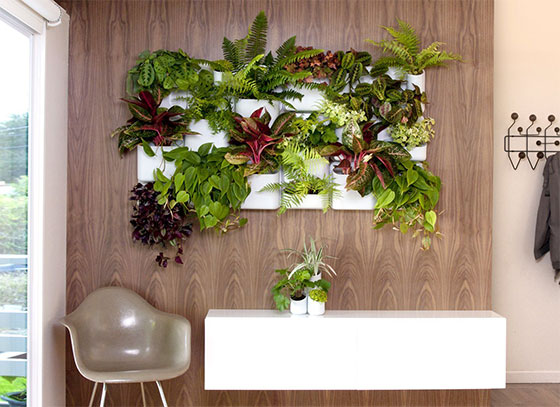 7. Auxano Indoor Garden [source]
Auxano hydroponic system by Cardiff based designer Philip Houiellebecq incorporates all essentials of a full-cycle setup in one sleek low-maintenance package. The Auxano garden is window mounted, so that every bit of sunlight is used for growing herbs and veggies.