Quote Roller (www.quoteroller.com) was created in 2011, and it came as a great help to all the entrepreneurs out there. People who go for its services are those who need to send purpose-driven sales quotes to potential customers because the Quote Roller staff understands that these proposals should be, at the same time, elegant, dynamic and efficient. Quote Roller's proposal software will make your job easier, while saving you both time and money.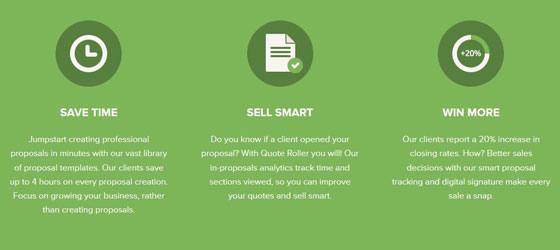 I am sure you all agree that time is a priceless thing. As a result, when taking care of certain matters, it is important to have in your arsenal some helpful companies, agencies or just great software. Well, Quote Roller is an amazing proposal software that will definitely help you save some time. According to them, clients can save up to four hours when creating a proposal, thanks, in part, to their huge library of proposal templates, zooming in on numerous fields, varying from web development to construction. No matter what your area of expertise is, it is almost impossible not to find something suited to your business.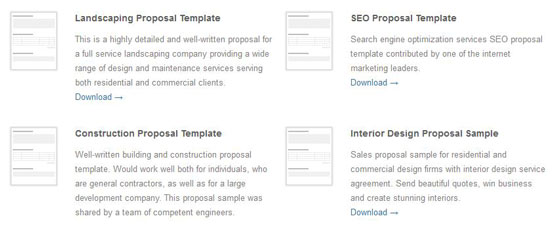 Quote Roller's website has a user-friendly interface and lots of features that will definitely make your life less complicated. The whole purpose of creating the software was to automate the process of sending proposals, thus simplicity and effectiveness are among its most important features.
Quote Roller's in-proposal analytic will definitely help you sell smarter. First, you're notified when your client has opened your proposal, helping to make your follow up more efficient. The in-proposal analytic also let you know things like how much time he has spent on the pricing page or if she has opened your portfolio section.
This proposal software allows you to send it to your client in web or PDF format, and, instead of taking the time to print, sign, and scan, it gives your client the option of giving you an e-signature, along with making comments and asking questions within the proposal.

Regarding pricing details, you can try out Quote Roller without paying a dime, if you sign up for a free 14-day trial for any of the three plans. Afterwards it will cost you $14.99 per month for the Basic plan; $19.99 per month for the Professional package; and $29.99 per month for the Enterprise option. The Basic gives you the standard features mentioned above, as well as unlimited proposals, e-signatures, statistics and iPhone apps. If you opt for the Professional package, you will get the features of the first plan, along with unlimited analytic and your own customizable content library. With the third and final option, you get all the above-mentioned aspects, plus unlimited custom domain branding, proposal template and design assistance, a dedicated account manager and support over the phone, along with SalesForce and SugarCRM integrations.
In the end, every businessman or woman should opt for these services, as they help save you time and money, while helping to increase revenue by at least 20 percent.