First impressions count. That's especially the case online, where users take one-twentieth of a second to judge your website before they've even had chance to read it. A good first impression could be the difference between someone engaging with your brand and hiring your service or purchasing your product, or just walking away never to be seen again.
To secure any business online you must tell your brand story with an elegant website that conveys your brand's personality and features content that is engaging to use and easy to find. Here are seven elements of branding you need to bear in mind when creating an identity online.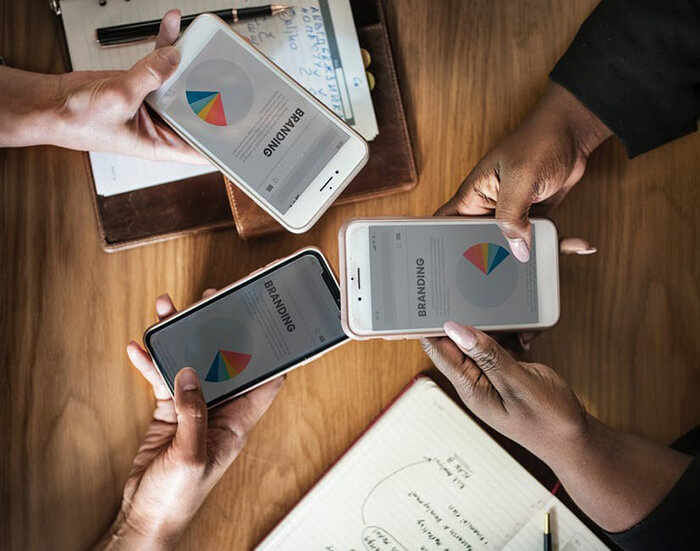 Colours and images
Find a colour pallet which represents your brand. Your colour theme should reflect your brand's personality, whether it's playful, serious, luxury, reliability or other characteristics – so that audiences can recognize the brand easily and become familiar with it. When they see certain colours or images or, of course, the logo – they'll be reminded of your brand.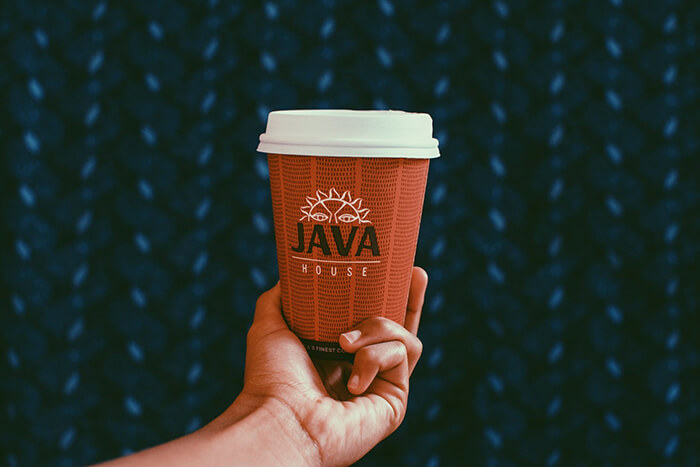 Let's take one example of a brand which stands out in its industry – both for its service and visual appeal – Wink Bingo. The brand colour pallet is comprised of eye-catching blues and yellows, which exude a playful and fun nature. In an industry such as online gambling, where new operators are cropping up all the time, it's critical for a brand to have a unique look and feel – the Wink Bingo website certainly has that.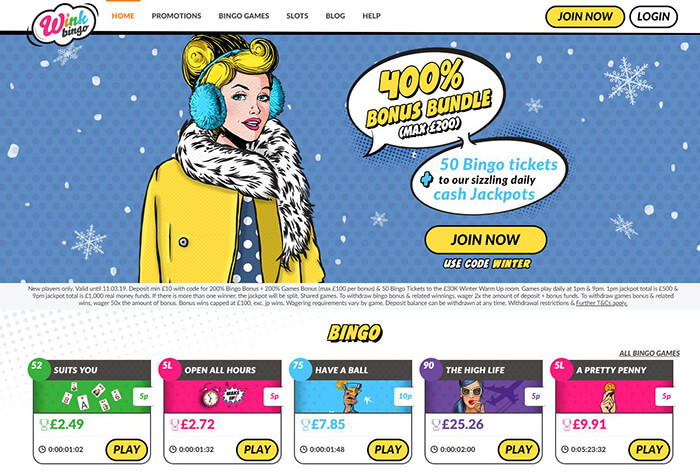 Another example of an effective colour scheme is the Virgin Atlantic website, which adopts red as its brand colour. The red suggests a certain sense of exuberance and has a premium feel, which matches the type of customers the brand wants to attract. This is reinforced by the imagery on the site.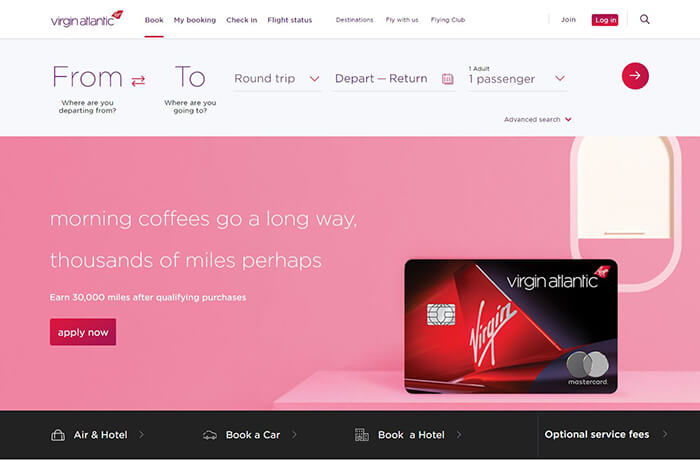 User experience
Cluttered websites drive away consumers and are bad for business. One crucial element of online branding is site navigation, which should be optimized to ensure the user experience is as slick as it can be. User experience encompasses many areas such as:
Site design – this should be in line with standard web conventions (for example, such as the online shopping cart icon in the top-right corner). If your site design doesn't confirm to these conventions, users will feel alienated immediately, and are unlikely to ever visit you again.
Page loading times – when it comes to converting users into loyal customers, a few seconds can make all the difference. Make sure your website loads quickly and has no glitches. This Google tool can come in handy for knowing how fast your website currently is.
Mobile experience – with more people surfing the web via mobile these days, it's important your site is optimized for this platform. To this end, you might want to remove excessive scrolling and large images, which could deter users.
Check out more user experience best practice in this blog.
Brand visuals
Slick navigability and a solid user experience will allow users to find the content on your site and consume it. The next step is a conversion – whether it's a sale, sign-up for a newsletter or some other action that you want the website visitor to take. This is where the brand visuals come into play.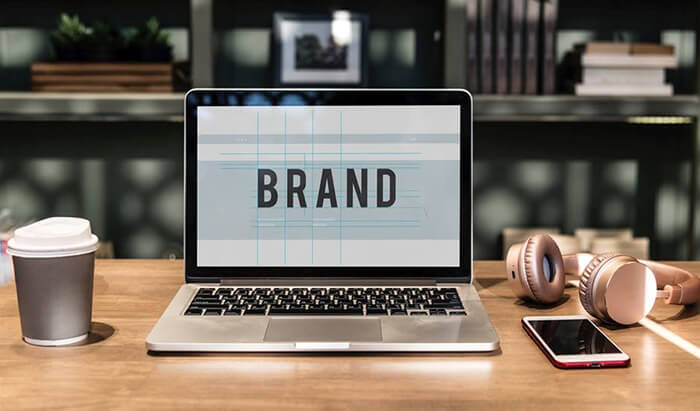 It's the job of the brand visuals to tie the value of the brand back to the value of the content the user has just consumed. You can — and should — do this by establishing brand visuals, including brand logos, signature typography and other elements. Even just adding a brand logo or slogan to an image can reinforce the overall brand presence and give you a new opportunity to connect with consumers by letting them know more about you.
Displaying your USPs
There could be thousands of other businesses selling the same product or offering the same service as you. What's so special about you? What's your unique selling point? Perhaps you're a restaurant that only uses locally sourced ingredients or only uses organic products. Maybe you're a delivery business that offers a speedier service than the rest. You may even gift new customers with a product only your brand offers.
Decide what your brand's USP is and make it clear on your website. This is crucial because it could mean the difference between the website visitor proceeding with a purchase or taking their business elsewhere.
Trust and familiarity
It's important for anyone who visits your site to feel that they can trust your brand. You should add any elements that convey you as someone your customers can trust. Testimonials, case studies, company statistics and features with partners or customers are all ways you can do this.
For example, Arts Council England displays case studies of all the projects it's helped to fund over the years – to communicate to organisations how it's delivering on its main mission aims.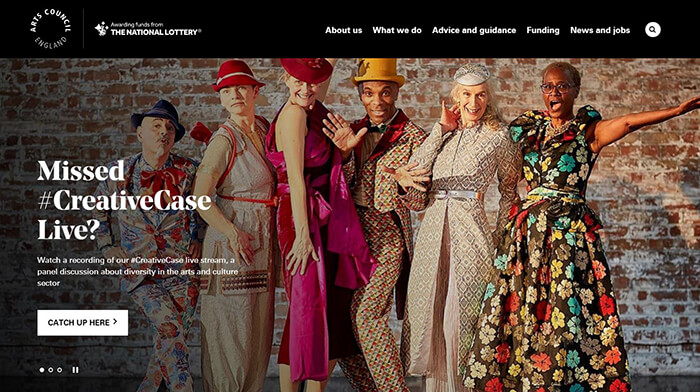 If a customer can pay for your product or service through your website, make sure you have set up a secure payment system such as PayPal. This is especially important on any payment site on which customers can sometimes be hesitant about submitting financial information — and on e-commerce sites in general. It's a good idea to add an official badge that verifies your site is safe to use, as this will help reassure customers.
Customer-centricity
Another big key to branding is to make the site customer-centric. Some companies make their site all about their products or services, whereas others focus on the customer themselves. Providing content which focuses on the customer's experience of the brand or which is helpful to the user in some way helps to build up the brand and adds value to the site. This provision of content conveys a passion for the product or industry and can encourage visitors to engage more with the brand.
One way brands do this is by creating a blog. If it's a food company or a supermarket chain — Publix, for instance — they may provide recipes that include products they sell.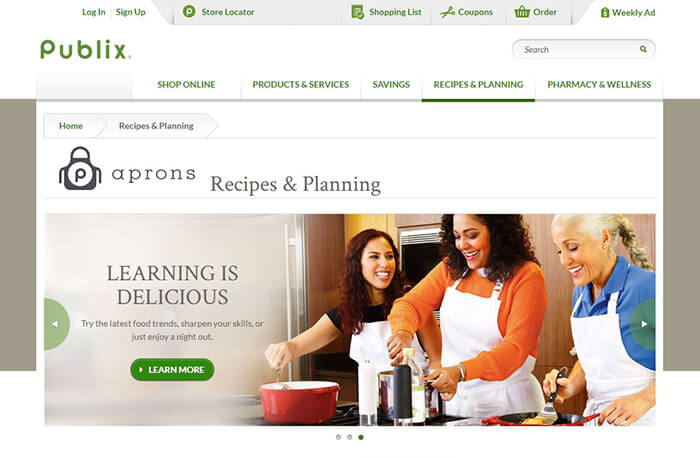 It's all part of creating an authentic experience for the user. If the content is good, visually appealing and easy to find, this will benefit your brand and, ultimately, your business. At the end of the day, users are visiting your website for information of some kind, so you need to be able to supply it adequately.
Lead generation
The fundamental function of your website is as a sales tool. Make the most of it to convert visitors into potential sales leads. To do this, you should set up a contact form or position an email address somewhere clearly visible on your site so it's easy for visitors and customers to contact you.
Another way to get leads is to create downloadable content that requires users to enter an email address to receive, or to produce a newsletter that requires a subscription email address. Note that if you do go down the newsletter path, you must be consistent and send this out regularly. If you don't, people will cancel their subscription and may even stop engaging with your brand altogether.
Solid visuals, a simple layout, trustworthiness and customer-focused content all work together to convey a good impression of your brand. You must also be able to hook the website visitor with your USP, which can persuade them that you're the business to meet their needs and turn visitors into customers.
Combine all these on your website and you can tell a superb brand story that brings in business consistently.