"Sleep Series" is an interesting ongoing series by Iranian artist Maryam Ashkanian features a collection of pillows embroidered with intimate portraits of people sleeping. Each individual she creates begins with a gestural line drawing that is then embroidered onto a handmade pillow.
The simplicity of her work married with the precision of the lines and the authentic portrayal of her slumbering subjects make for series that is drawing much-deserved global attention. The size of the images on the pillows are designed to mirror the actual size the people would take up on their pillows at night.
According to Ashkanian, "Dreams is a way of entering a broader universe, where sleeping people are observers of other worlds. Images of us in dreams are revealed in the right truest evidence; an original icon which introduces us to the peripheral world wildly".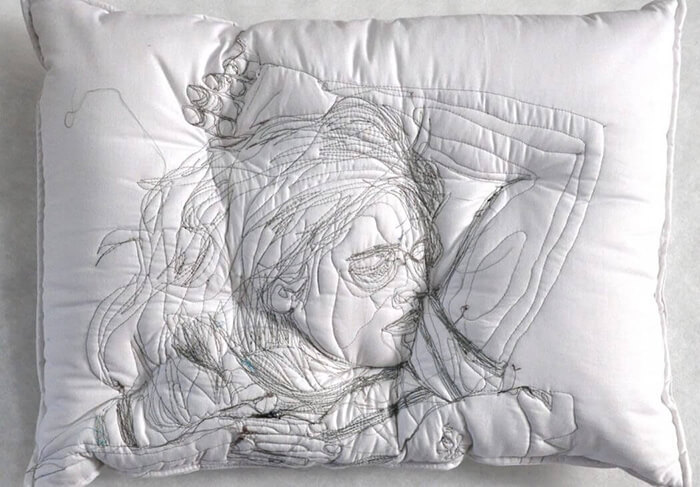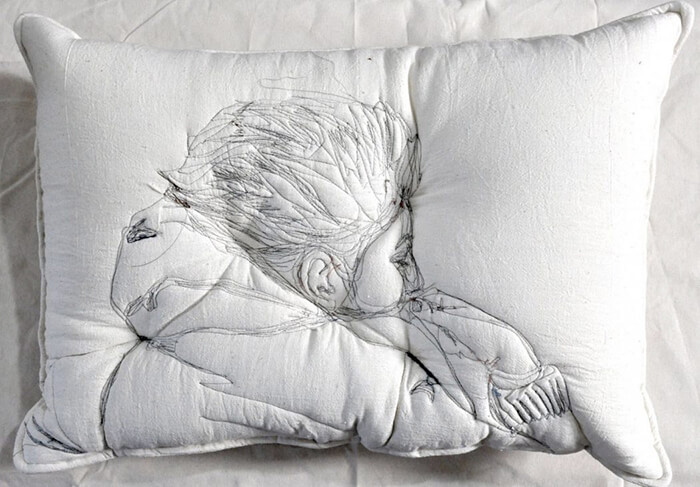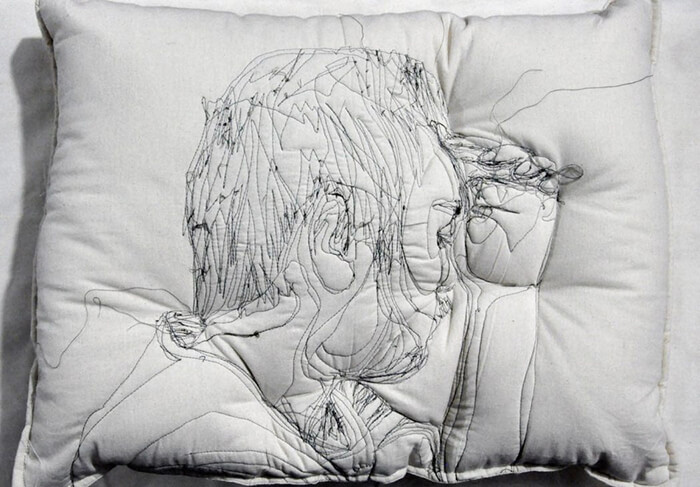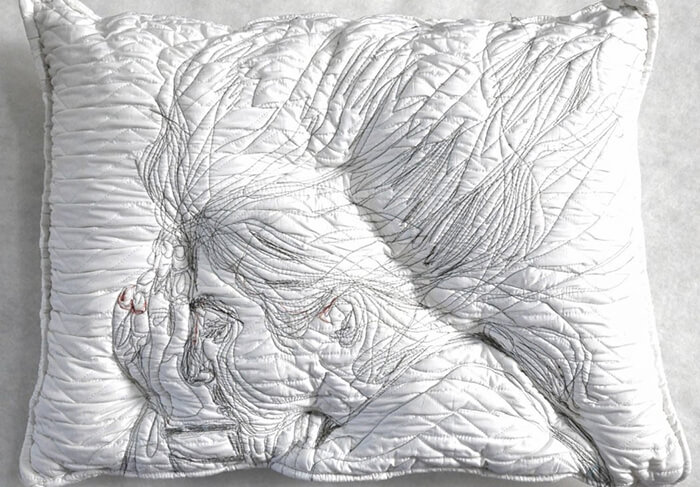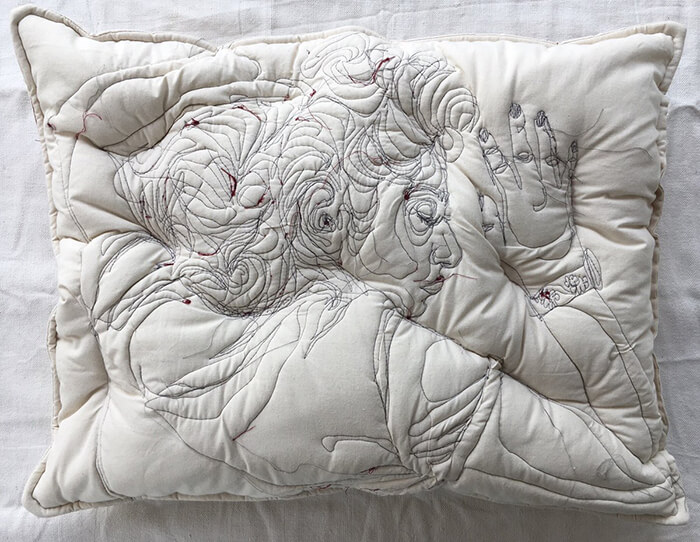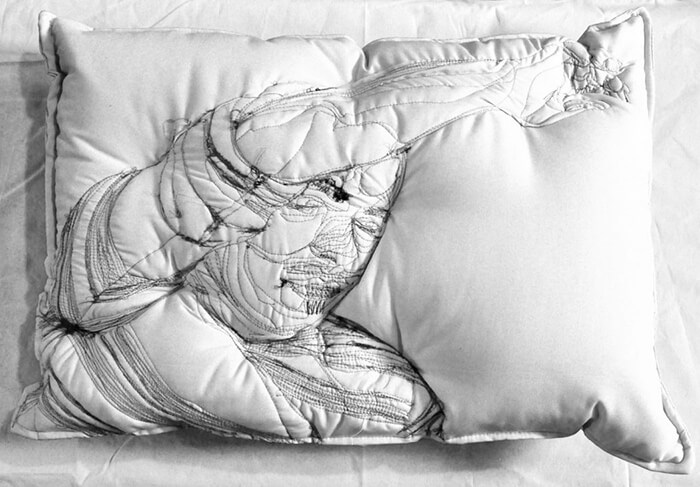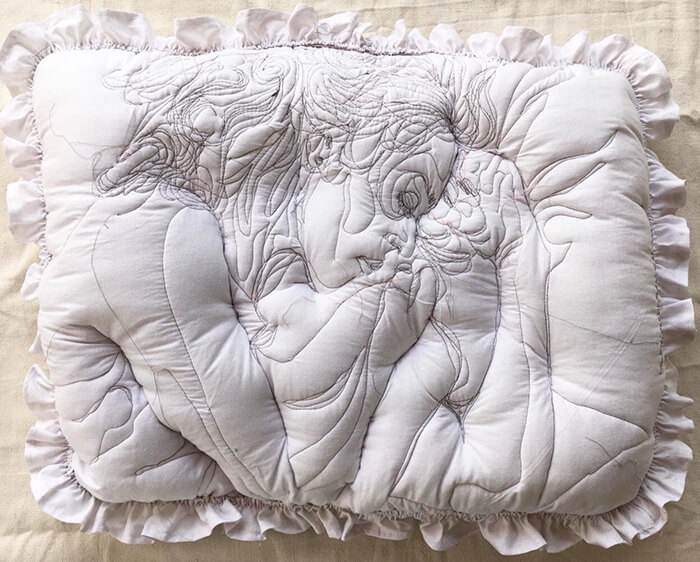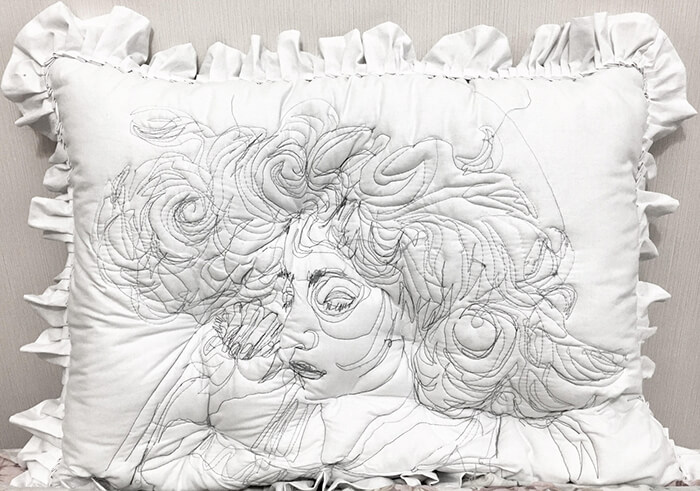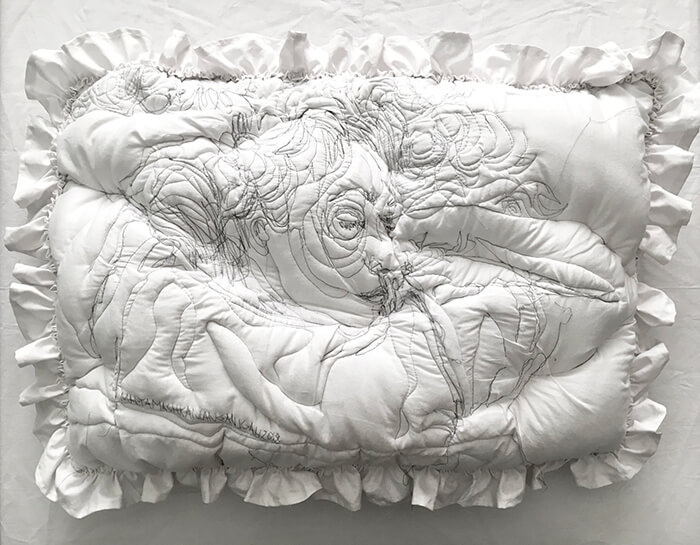 Not sure how much you enjoy Ashkanian's work. Personally, I fell a little bit unsettled when look at these works. And I really hope there is no one gets inspiration from that and designed some pillow cases with home portrait on that. It will literally make me sleepless….