Scarf is one of the essential accessory for winter time. No matter you like it or not, almost every one has one or two scarves at home. Someone treat it is an extension of clothing to keep them warm and someone think they are great styling accessories. In this article, we will present you with 7 Unusual Scarf Designs. Trust me, they are not our everyday scarves! Especially the bacon one and LED one, the first one is quite hilarious and the second one is so cool.
We are a participant in the Amazon Services LLC Associates Program, an affiliate advertising program designed to provide a means for us to earn fees by linking to Amazon.com and affiliated sites.
1. Bacon Inspired Skill Scarf [SOURCE]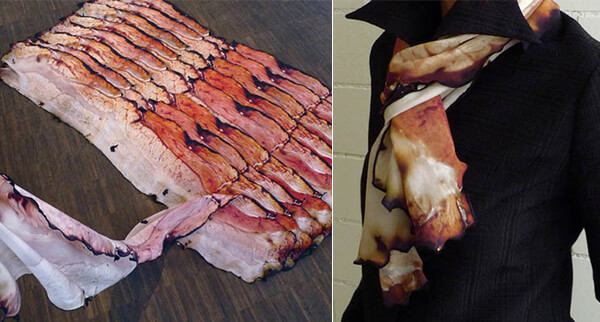 2. Animal Shaped Felted Scarves [BUY HERE], [SOURCE]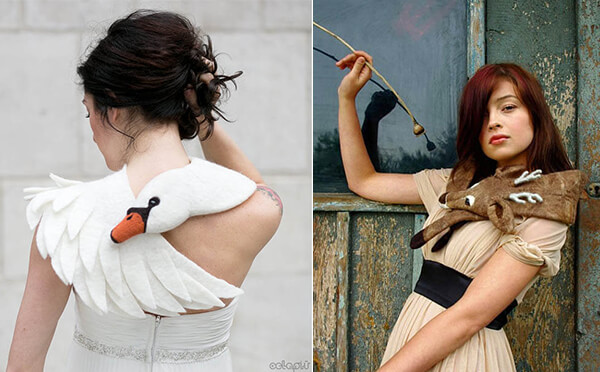 3. Cockatoo Scarf [BUY HERE]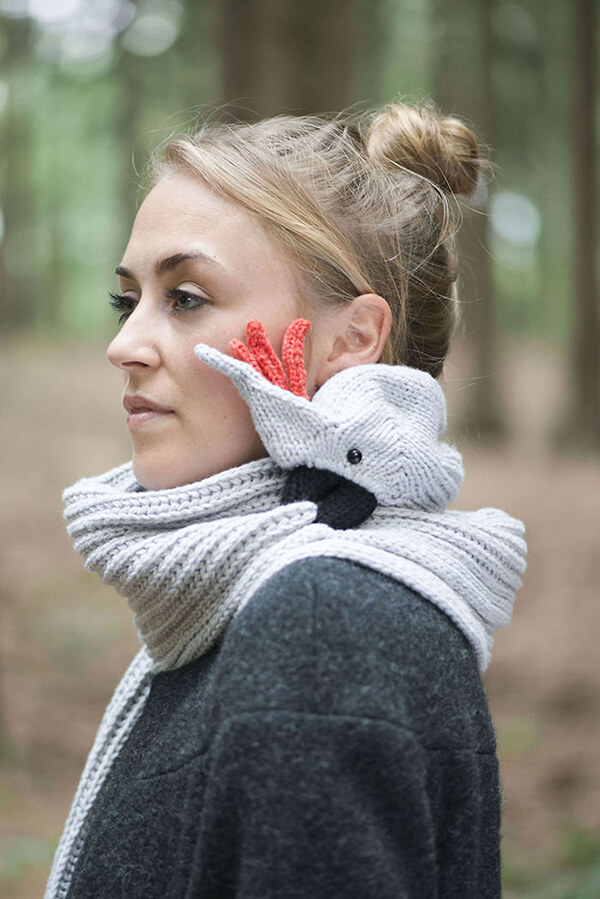 4. LED Scarf [BUY HERE]
The scarf contains a star atlas print that reveals the constellation when it lights up in the dark! Each scarf is 72 inches long and comes with two small removable batteries that can power the LEDs for hours.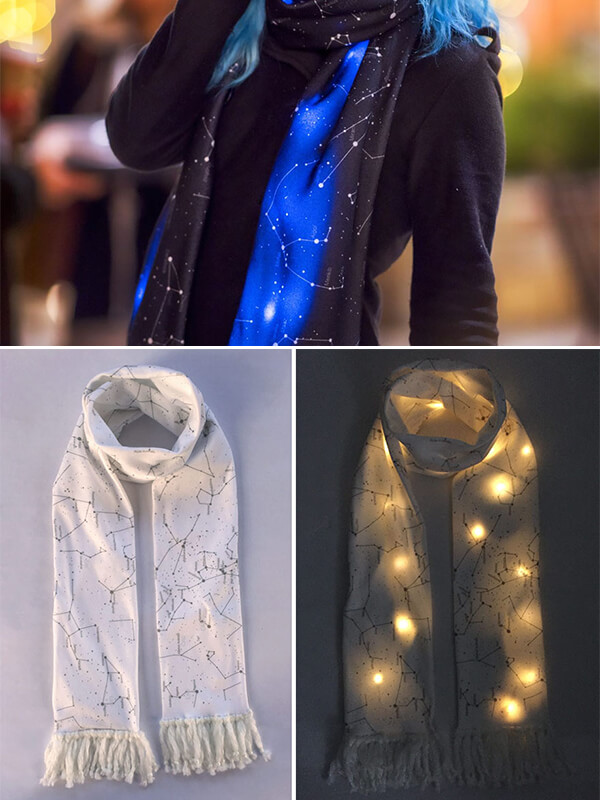 5. Anti-Paparazzi Scarf [SOURCE]
The scarf, called the Ishu, is made from a reflective fabric that emphasizes the camera flash so much that everything else in the picture becomes pitch black.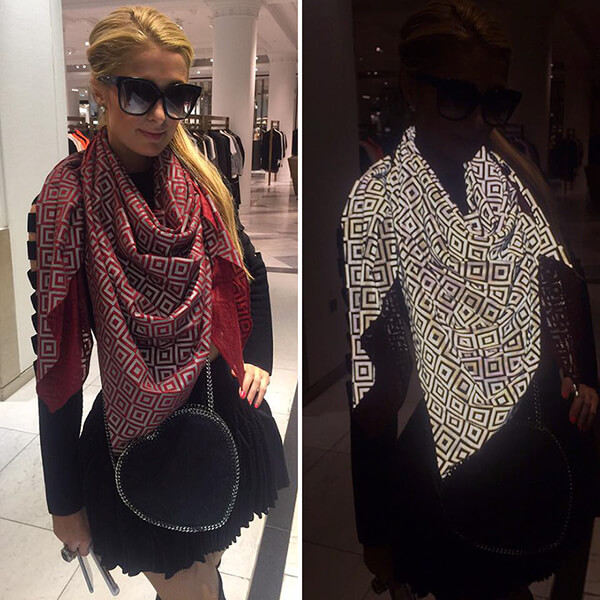 6. Men Scarf with hood [BUY HERE]
Inspired by Adam Jensen's "Titan Shield" armor, it is great and practial hooded scarf insulated with fleece-type layer underneath.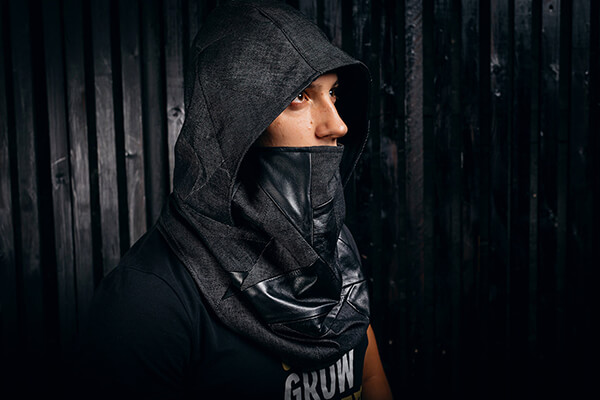 7. FNDN Heated Scarf [buy on Amazon]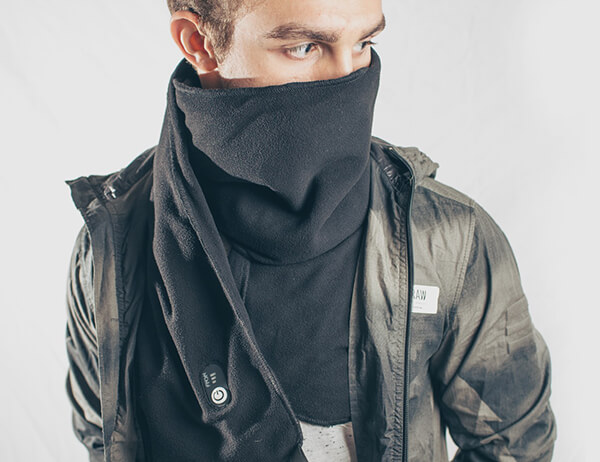 Powered by a rechargeable 7V Li-ion battery that heats a large 32.5″ x 8″ surface area, the FNDN scarf will give off constant heat for up to 4.5 hrs on a single charge.