Bohemian styles are defined by a lack of structure. The core of the bohemian aesthetic is that it's personal and relaxed. Boho styles are not styled for any other person's enjoyment but your own. The Bohemian style mirrors that life by combining objects, colors, and patterns from many areas of the world.
While there are no rules when it comes to Bohemian decorating, warm earthy colors are common. Think deep browns, greens, and grays for base colors, and then accessorize with saturated purple, fiery orange, and electric blue. Like the studio presented in this article, it is a rich umber cocoon with chunky textures, tribal influences, and décor features that are inspired by the arch trend.
Visualizer: Yara Medhat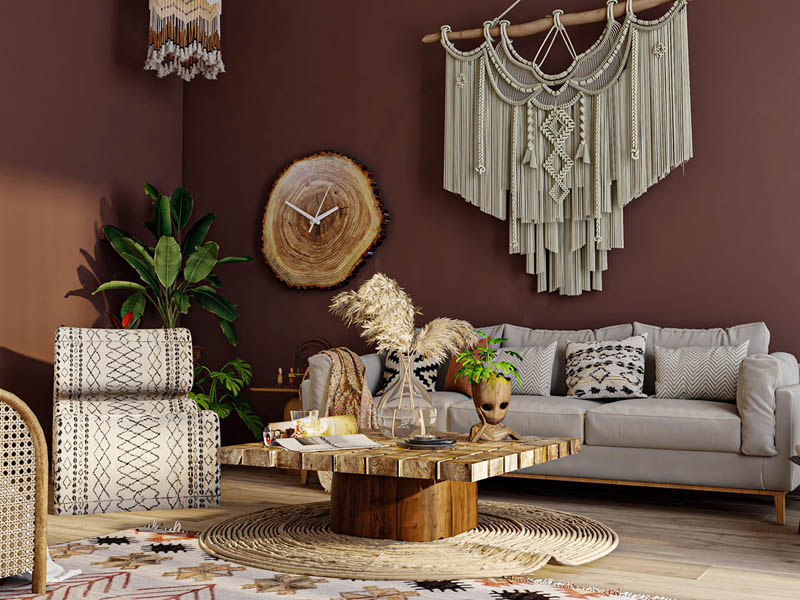 Umber accent walls add rich warmth to this cozy boho cocoon. Chunky décor elements build upon the visual warmth and depth of color, fashioning a welcoming space to sink down into and spend a while. The straight edges of a square coffee table are offset by a round rug set beneath it. The combination sets up a textural column of raw wood grain and natural jute at the heart of the lounge. A cute Groot planter makes a playful adornment to the wooden coffee table.
A rustic wall clock echoes the roundness of the rug and the wood grain texture of the coffee table. A huge macramé wall hanging drapes fabulously above the sofa.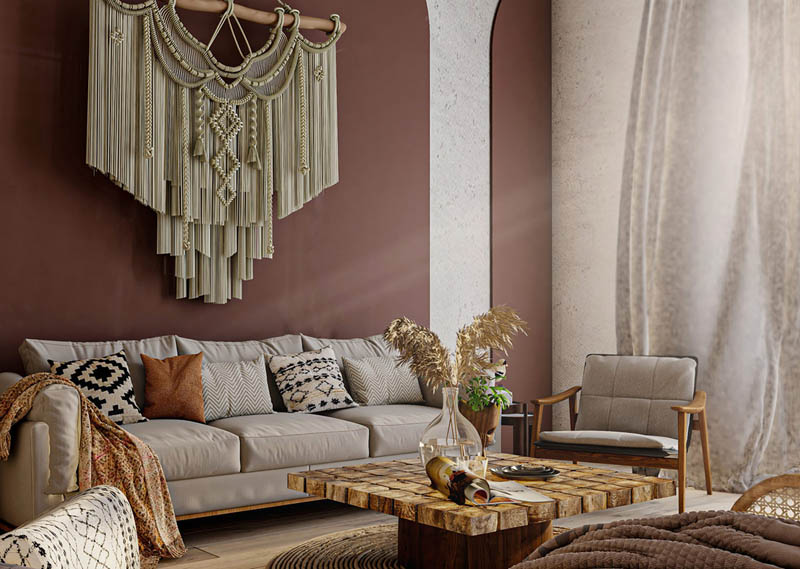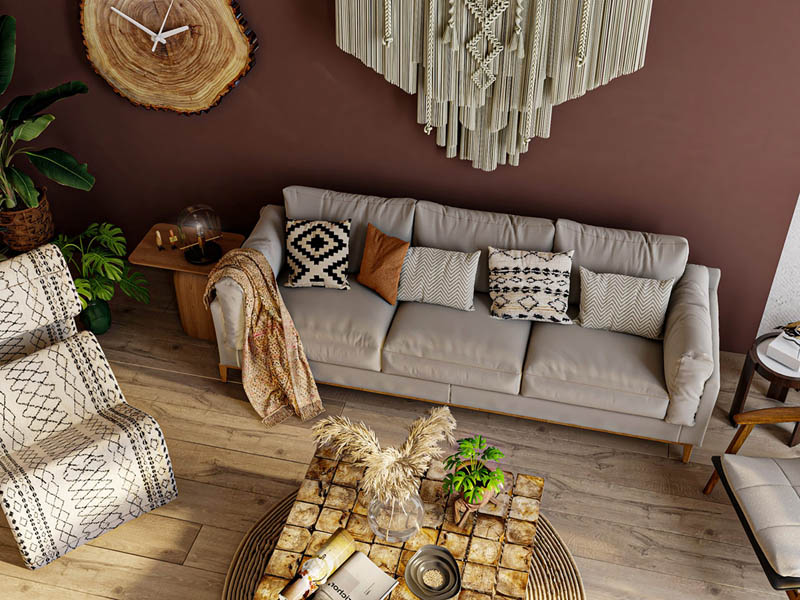 Whilst umber paintwork defines the studio's lounge area, a white stucco arch with decorative relief makes a stunning bedroom feature. Wispy woven pendant light shades make a lightweight addition to the center of a rustic wooden ceiling treatment with exposed beams. A pair of boho bedroom pendant lights dangle over a rattan bedside unit, complementing it with tone and texture.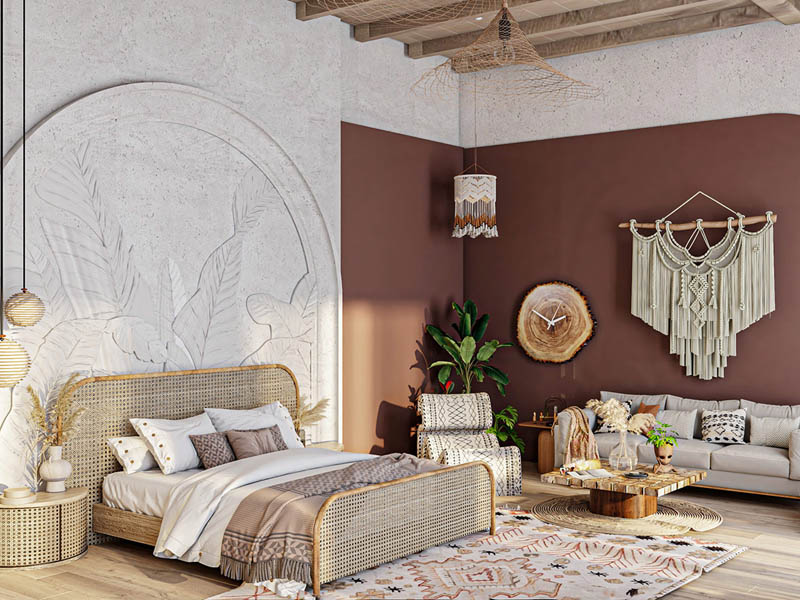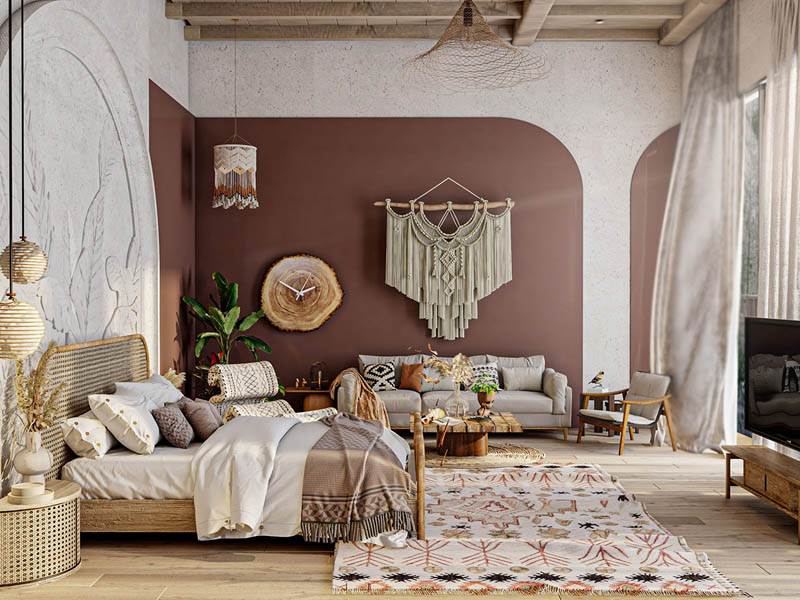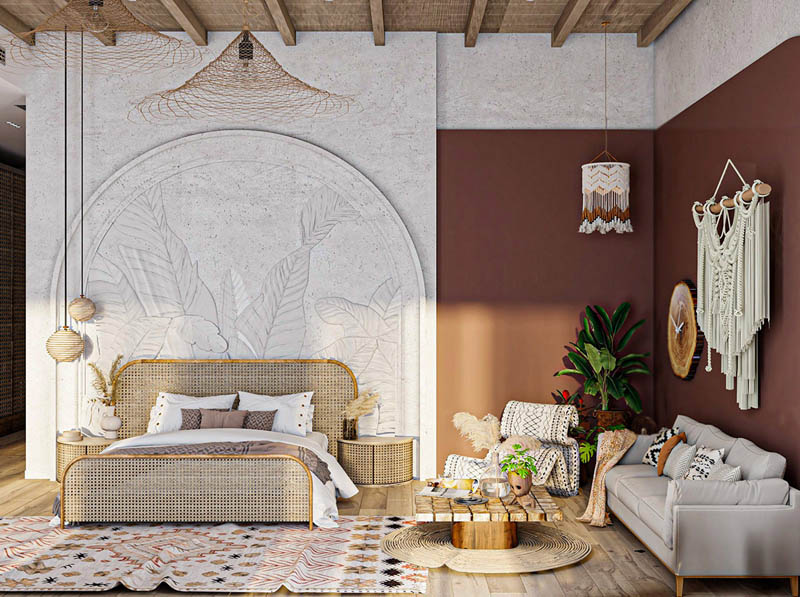 Both the bed and sofa are situated to benefit from a view of the TV, which is situated against a central column between two large windows. Boho wall décor makes an intricate focal point. Elegant archways cut through another umber statement wall at the opposite end of the studio apartment. Decorative vases and sculptural art find a neat home inside of the cutaways.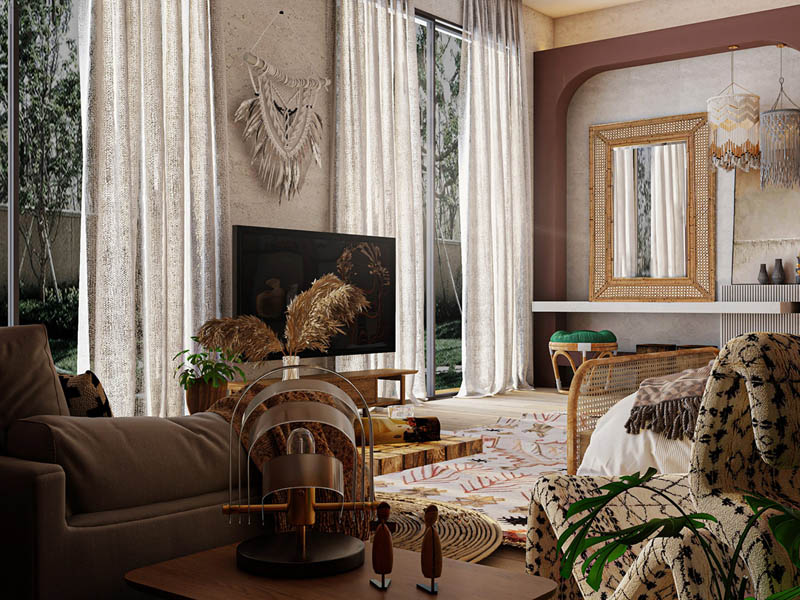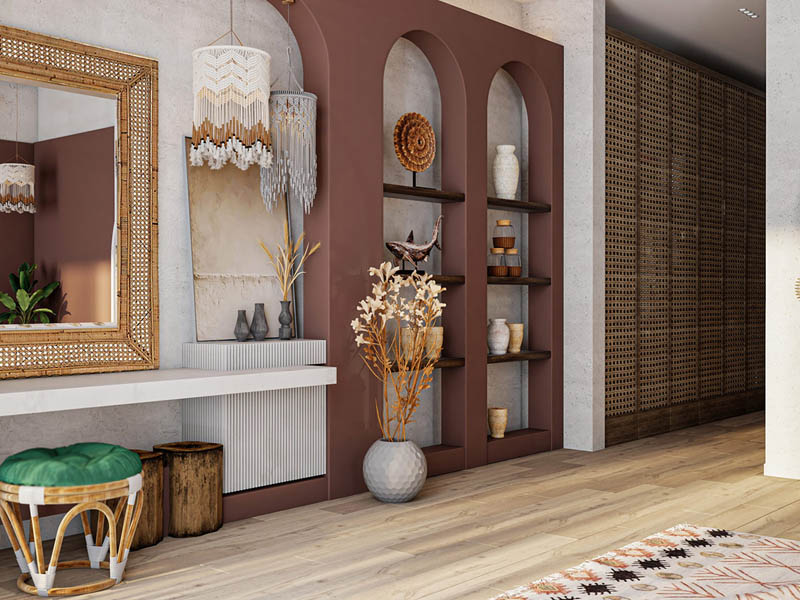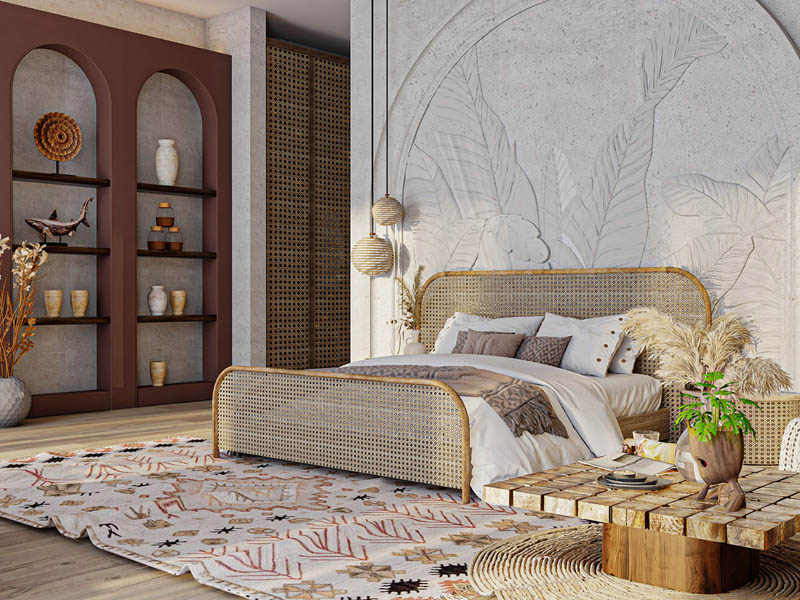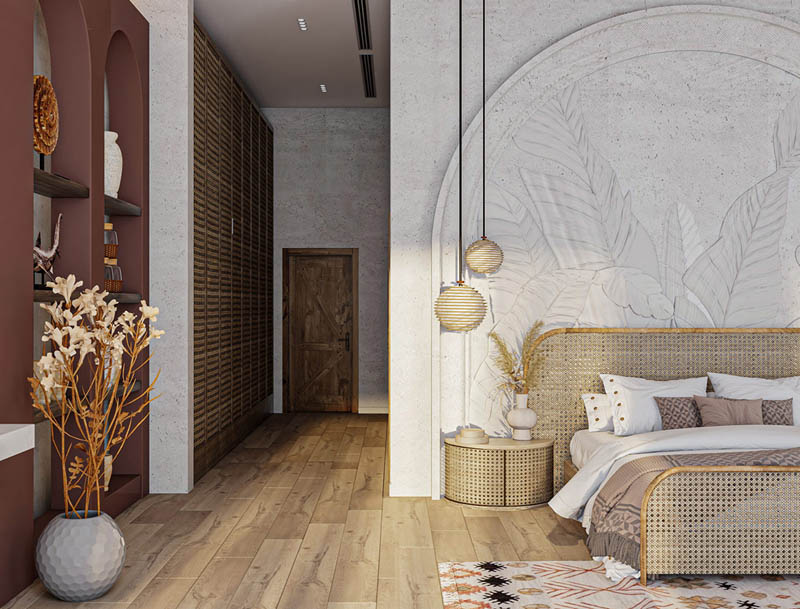 White stucco builds a textured finish behind intriguing wall hangings and around rustic wooden doors. White stucco continues inside of the bathroom design, where a rich toned wood vanity shelf holds a spectacular stone basin. A huge round bathroom mirror overlaps a half-height stone backsplash, which is atmospherically lit along its top edge by a strip of golden LED light. Rustic side tables and a jute rug complement the natural tone of the live-edge vanity unit.