Making your business thrive and stand out from its competitors can be challenging, with the ever-changing market trends and fierce American market competition. But those shouldn't prevent you from making the most of your resources to propel your company forward.
Be it for marketing or advertising purposes; there are plenty of alternatives you can consider, including custom embroidery. This option could benefit your enterprise in more ways than one. First, it'd help make your brand look more elegant, well-established, and unique.
Also, adding custom embroidery to your company's uniforms could empower employees' morale and give your business a more distinct value. Lastly, it'd create an air of reputability and a good reputation for your brand.
If you're interested in learning more about the custom embroidery process and its advantages, you can continue reading this article.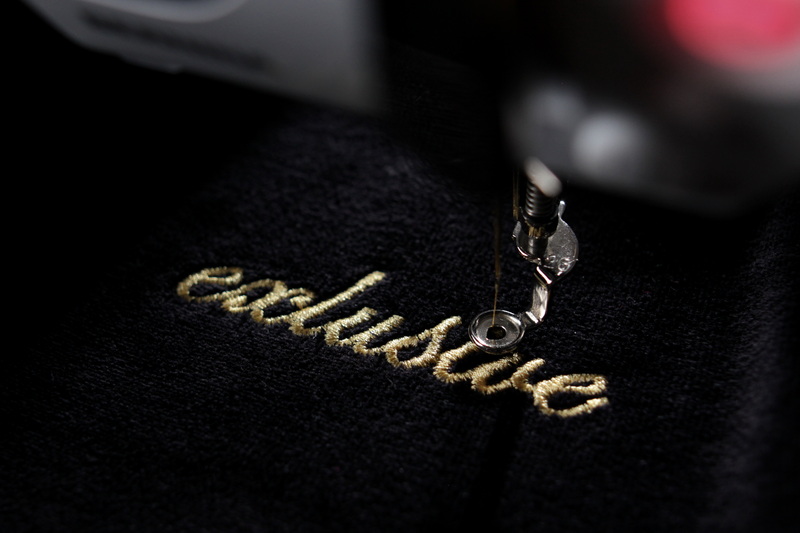 Must-Know Things About Custom Embroidery
As the marketing wisdom goes, good marketing strategies start with easily distinguishable items like company apparel. With the advent of custom embroidery, many companies are flocking to maximize its uses and advantages. For example, embroidery and screen-printing businesses all over the United States like Shop Strange in Portland Oregon, and others in local areas offer various custom printing services, which you could analyze as a reference to your business.
It's said that incorporating custom embroidery in your company could help boost your brand power and influence. Plus, it'd help establish a symbol of high-quality services and sophistication to your brand. Just a simple tip, to get the most out of custom embroidery, always make it a point to make your brand stand out.
To know more about custom embroidery designs, you can read some important things about them listed below.
Although creating a variety of apparel has been made easier with modern technology, business owners often have a hard time creating a unique brand image due to many factors. Outdated manufacturing processes, unstable market trends, and lack of transparency are some of these influences. Fortunately, there are many options businesses can consider, including custom embroidery designs.
Custom embroidery refers to creating livelier designs and effects with its 3D use of threads. It's also an efficient method to produce distinct apparel for employees.
Unlike standard prints for uniforms, custom embroidery utilizes special machines and threads to create a unique design for businesses. Logos and designs are sewn directly onto the apparel or garment using a polyester thread and needle.
When making custom embroidery designs, people can choose specific designs for their apparel. Then, the art piece is placed on top of the garment and processed by the machine. Eventually, it'll re-create and sew the design on the apparel.
Typically, custom embroidery designs are used on customized hats, shirts, jackets, bags, hoodies, and other apparel. The cost of embroidery may also vary depending on the number of stitches in the logo.
One of the many good things about custom embroidery is that it promotes a scalable and seamless production of embroidered garments. Additionally, it'd help business owners to incorporate classy, personal touch to their brand apparel.
Top Advantages Of Custom Embroidery Designs
If you still have second thoughts about investing in custom embroidery designs, it's high time to consider the idea. Who knows, this option might be the key to your overall success in your respective business industry.
You can start learning to stitch embroidery flowers using a few basic stitches, such as a looped bullion knot, outline stitch, French knot, straight stitch, or fishbone stitch. Try stitching easy-to-do embroidery designs on table napkins, runners, handkerchiefs, and other ready-made garments. Eventually, you can create more detailed and advanced embroidery designs to best represent your business.
To help you make the right decision, here are some of the critical advantages of custom embroidery designs.
1. They Advance Stronger Brand Awareness
Increasing brand awareness isn't as easy as it may seem. You'll have to determine the right marketing strategies to promote your brand and increase brand awareness. But with the use of custom embroidery designs, you won't have to worry much about these aspects.
For instance, employees who wear your business designs every day help advertise the brand. In a way, they're like walking billboards displaying your company name and logo, increasing publicity and the like. It, along with your product packaging and presentation, helps people familiarize themselves with your business and services, garnering potential customers in the long run too.
In some cases, brands incorporate essential company info on the embroidered design, including contact numbers, addresses, websites, emails, and even social media emails. This move can benefit your company, considering the amount of time, effort, and budget saved from availing of usual traditional advertisements. Using embroidered shirts, bags, umbrellas, and other merchandise could efficiently expose your brand to larger markets without spending much money.
Displaying your company logo and details on the employees' uniforms could also effectively facilitate more potent connections and rapport with clients, making it easier for them to reach out to the workforce. Lastly, custom embroidery designs could help boost brand awareness and promote a striking brand identity.
2. They're Cost-Efficient
Another notable reason you should invest in custom embroidery designs is their affordability.
Compared to the traditional advertising methods and promotions, allotting some of your budgets to embroidery machines could help save you more money. Further, this option is considered a less expensive alternative compared to other forms of marketing.
While embroidery may seem a bit more expensive than traditional printing methods, they're known for longevity and excellent quality. If you want, you may also hire embroidering companies that accept bulk orders to minimize your expenses and reduce overall production costs.
When hiring an embroidering company, there are several important factors to consider. First, ensure that it can replicate the design you planned for your business well. Not all embroidering companies are the same, after all. Some companies specialize in company logo designs and brand name letterings, while others can embroider sophisticated and detailed designs, like abstracts.
3. They Can Enhance Creativity
Gone are the days when brands are only limited to following specific rules with their merchandise and apparel. Now, you have the freedom to choose your logo and design and a brand image for the entire organization. You can also decide what types of materials to use in work uniforms for your employees.
You won't run out of options with custom embroidery from threads, yarns, logos, and art pieces. You can also pick the type of apparel material you want to embroider, such as nylon, fleece, cotton, and denim. As a rule of thumb, you should always follow your taste and determine what works best with your preferred designs.
You can also seek help from an embroidery expert to get a clear idea about the processes and let your brand get the recognition it deserves. You can usually find expert embroiderers in your community, especially if your business is close to artisans' residences or business addresses. If you can't find any near you, you can always try searching for them online. Embroiderers can be found there, offering more design options and embroidery services.
Don't hesitate to reach out to embroiders abroad. For instance, if you have an Asian-inspired restaurant business or hotel, you can hire Asian embroidery experts to design your table runners, napkins, and other fabric items. In that way, you can promote your brand to existing customers while building relationships with dependable partners.
4. They Allow For Unity And Team Morale
Increasing employees' morale means higher team productivity and exemplary customer service. Note that the key to making your business strive lies in your decision-making and the levels of team engagement. Building healthy relationships with the customers is crucial and with the employees.
To build harmony in the company, you'll need to first establish a bond among the team members by advancing team spirit and morale. You can do that by customizing their work uniforms. In addition, custom embroidery could help foster a sense of togetherness among the employees, promote kinship, and highlight their workforce.
Using custom embroidery designs could help boost professionalism and productivity in the workplace. Mainly, making your employees wear embroidered attire could make them feel well-cared for and prioritized. It's also an excellent way to establish unity and collaboration among like-minded people, further empowering their morale.
Moreover, custom embroidery designs could increase professionalism in the sight of the target market, which is vital in attracting more customers.
5. They Can Boost Customer Experience
Giving away embroidered merchandise and freebies is also a great way to boost brand awareness and image. Usually, clients are eager to receive discount vouchers and deals from the businesses they follow online. Thus, giveaways would be an opportunity to advertise your business, not to mention highly cost-efficient.
Providing customized embroidered apparel to your customers would be an excellent way to encourage them to patronize your brand continuously and attract the attention of potential clients. It'd also help turn casual customers into loyal clients, increasing the number of repeat buyers.
If you're thinking about the best items to give, it'd be better to choose things people can use every day, such as bags, hats, shirts, and umbrellas.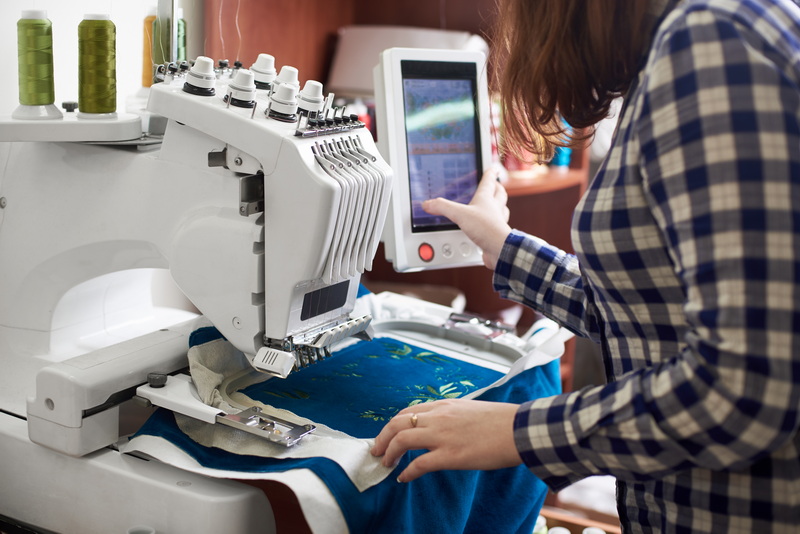 6. They're Highly Versatile
Investing in custom embroidery designs helps boost your brand awareness and market reach and serves as an ideal way to broaden your options in giveaways and merchandise. Specifically, if you're running out of ideas of products to produce, you can resort to embroidered apparel. Or, if you want smoother marketing and advertising processes, you can also benefit from this option.
Most importantly, custom embroidery promotes a highly-versatile production procedure and enhances creativity on a seasonal basis with limitless possible concepts.
7. They Offer Durability
Apart from versatility, custom embroidered designs are also known for being highly durable. Embroidered apparel and products can last for years with proper care and maintenance. Employees using embroidered uniforms may also use them for a long time, thus reducing their expenses for office attire.
Some experts believe that custom embroidery can withstand several external elements, prolonging the apparel's lifespan.
8. Attracts More Leads And Opportunities
If you think that your brand isn't as impactful and influential as it should be, worry not, as custom embroidery could help increase your brand's uniqueness.
In terms of meeting customer expectations and requirements, using personalized, embroidered apparel and merchandise could help open more opportunities for your business and boost brand engagement. You may also get more leads and additional patrons by investing in custom embroidery designs.
Bottom Line
Making a recognizable and influential brand image can be difficult even for seasoned marketers. But, with the right marketing decisions and solid embroidery strategies, you can efficiently obtain your purposes. In such aspects, it'd help to invest in custom embroidery to put forth your business organization's essence and identity.
Using embroidered apparel and work uniforms could help create a striking brand statement. Besides that, you can also advance the brand of services with a sense of exclusivity and individuality, further increasing your brand's uniqueness.