Europe has been looking to Paris since the reign of Louis XIV, when luxury goods came under royal control. And today, French style also influence our home interior. In this article, we will present you with a beautiful Parisian home where generous windows bring in uplifting natural sunlight.
First, let's come to the living room. Above the lounge, a modern chandelier hangs from a classic ceiling rose; its opaque white finish melds softly with the warm off-white wall stucco. A curved sofa design gracefully skims the perimeter of the room, embracing the edge of a chic, circular stone coffee table. A dividing wall between the lounge and the kitchen contains two arched shelving units, constructed inside to add elegant architectural interest. A built-in planter makes an attractive bed for indoor plants.
Visualizer: Elemental Design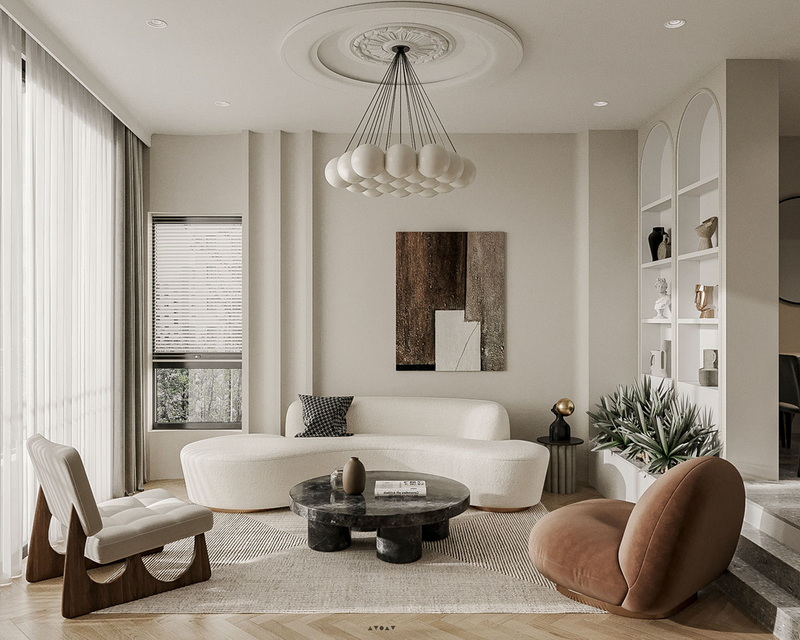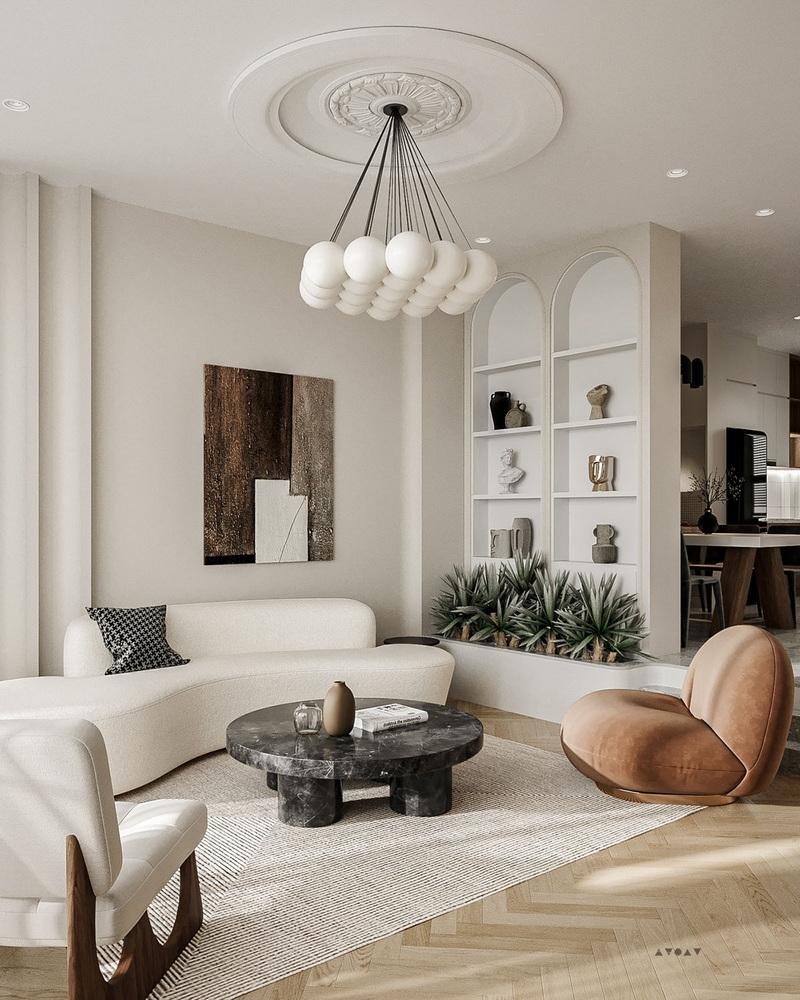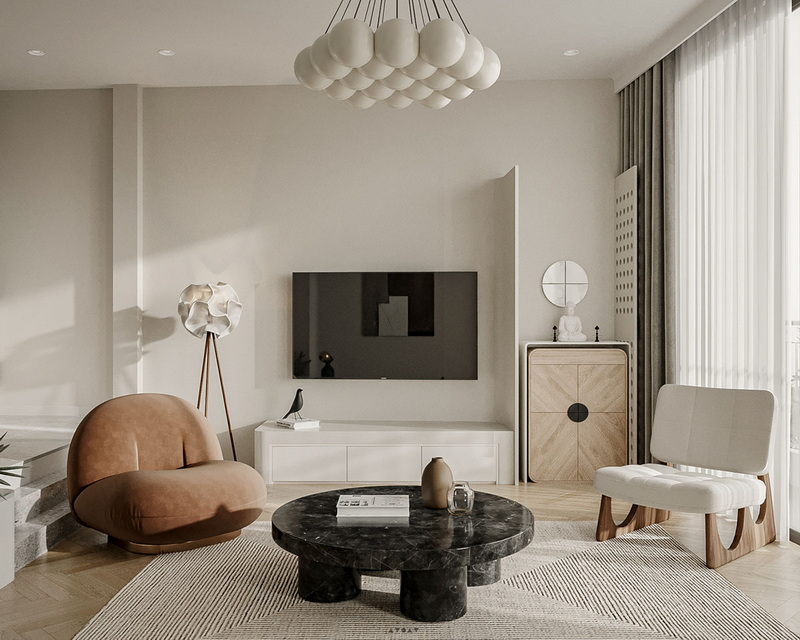 Dinning room and Kitchen
The floor level is raised beneath the dining area, which grandly defines the space. The construction of twin arches is repeated on this side of the dividing wall to serve the dining room with a decorative touch. A rectangle dining table sharply contradicts the architectural curves.
The dining room connects openly to an L-shaped kitchen, which carries an understated, tasteful aesthetic in natural wood and clean white cabinets.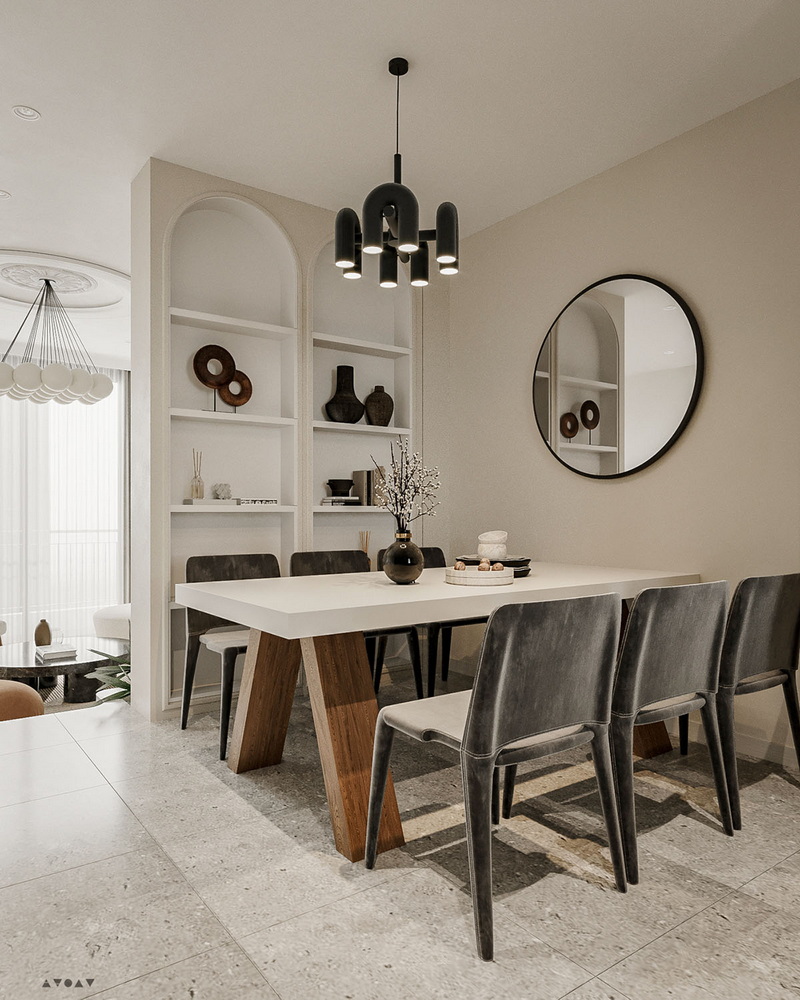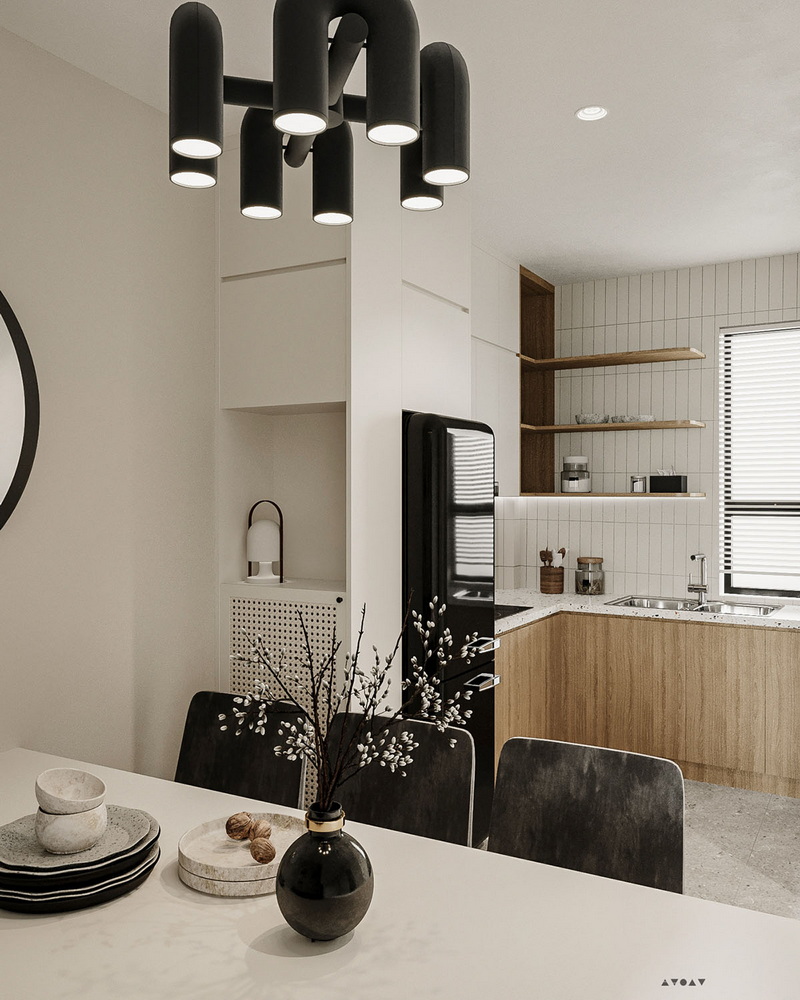 Bedroom
A beige upholstered bed interrupts the predominantly white bedroom decor scheme. An interesting undulation in the headboard wall is picked out in the same shade, with a stylish bedroom pendant light layered in front.
A half-height TV wall divides the sleep space from a dressing area. In the dressing area, a soft grey feature wall attractively defines the recessed vanity table area. A round wall mirror brings a reflection of light into the nook.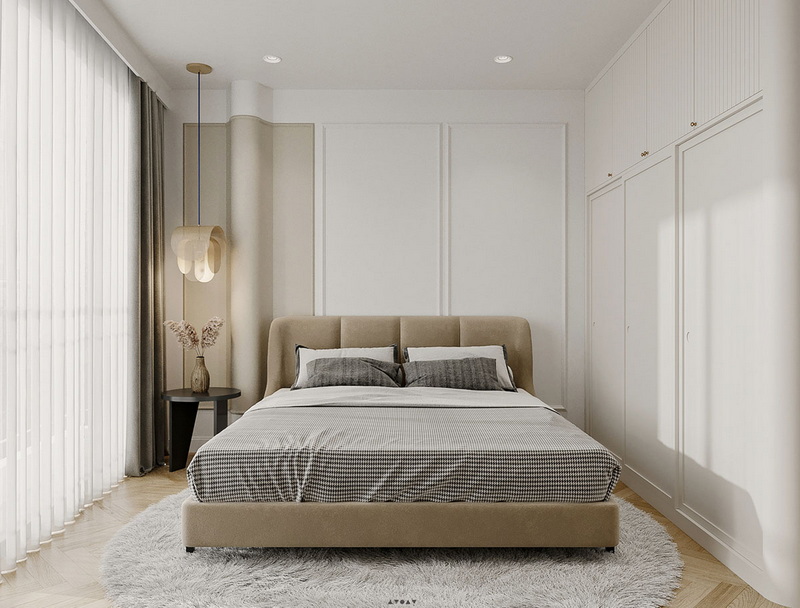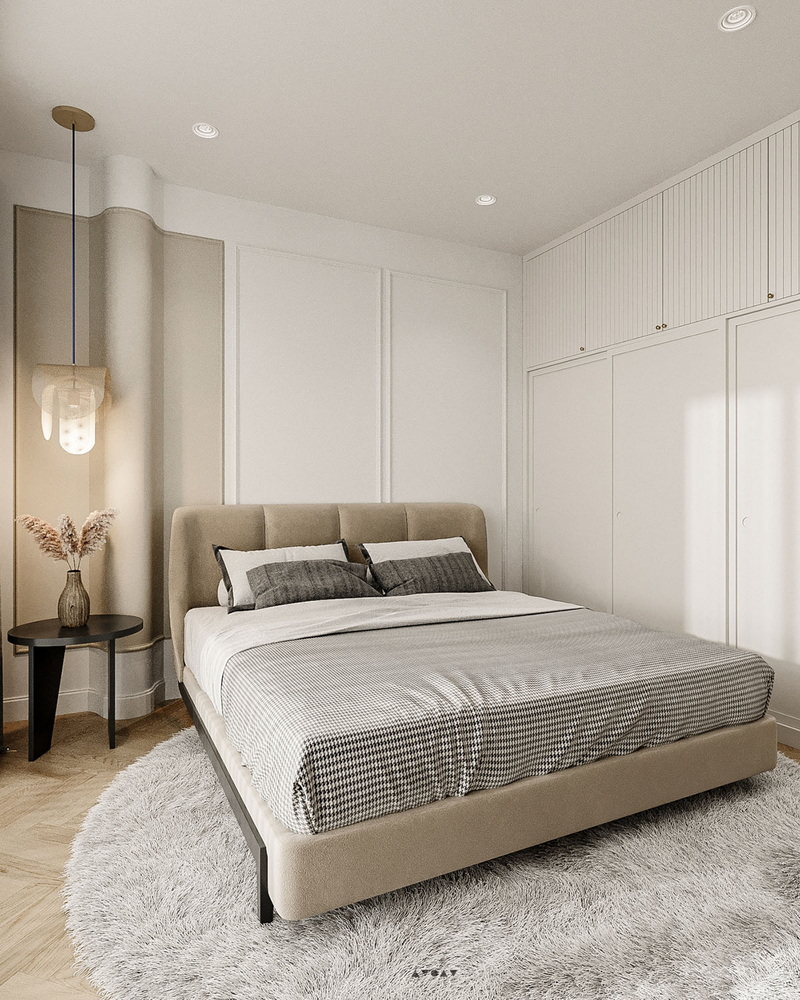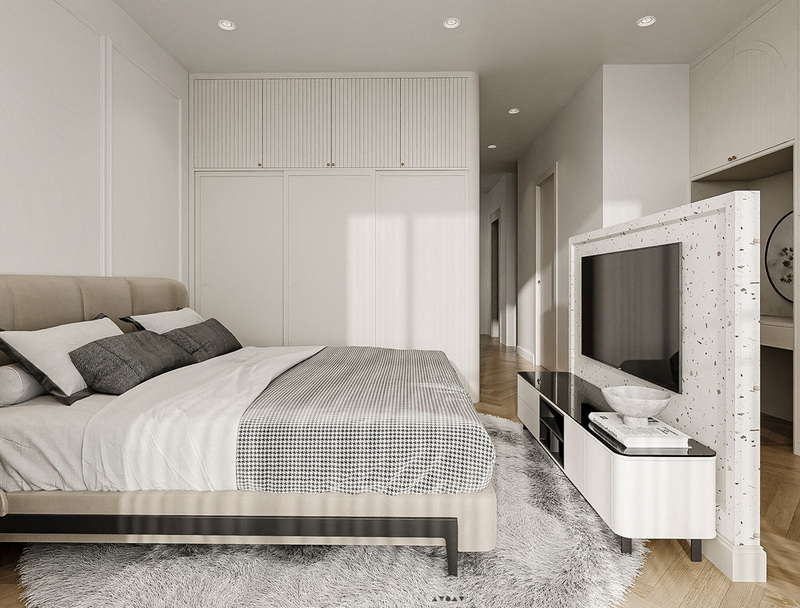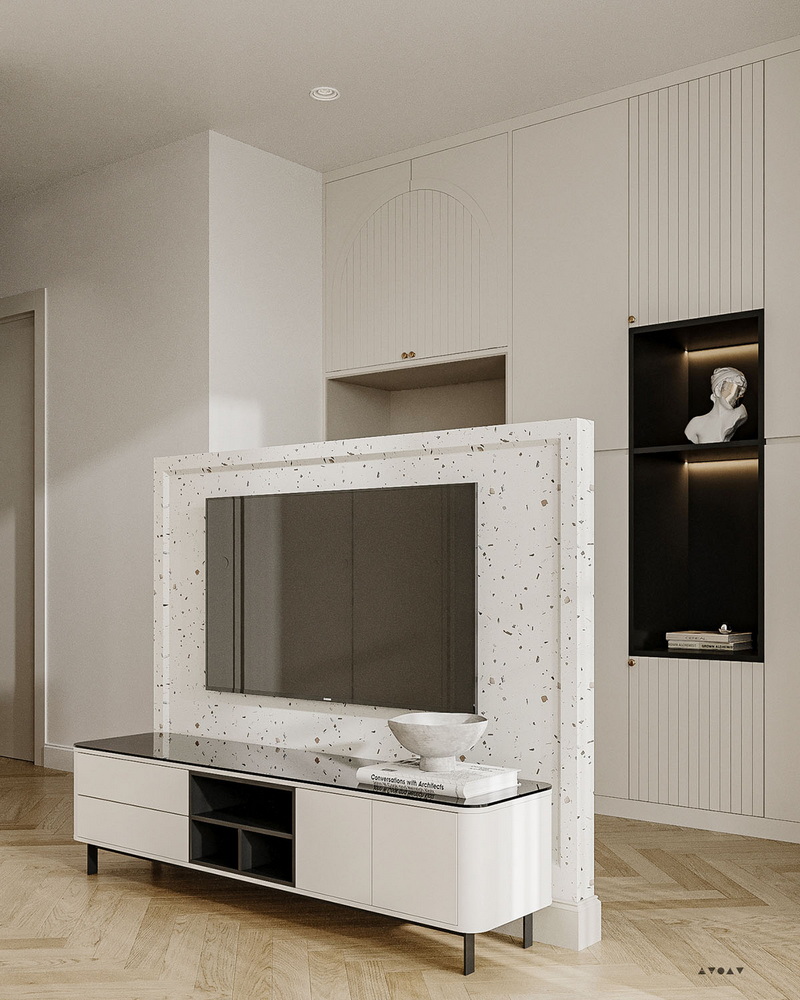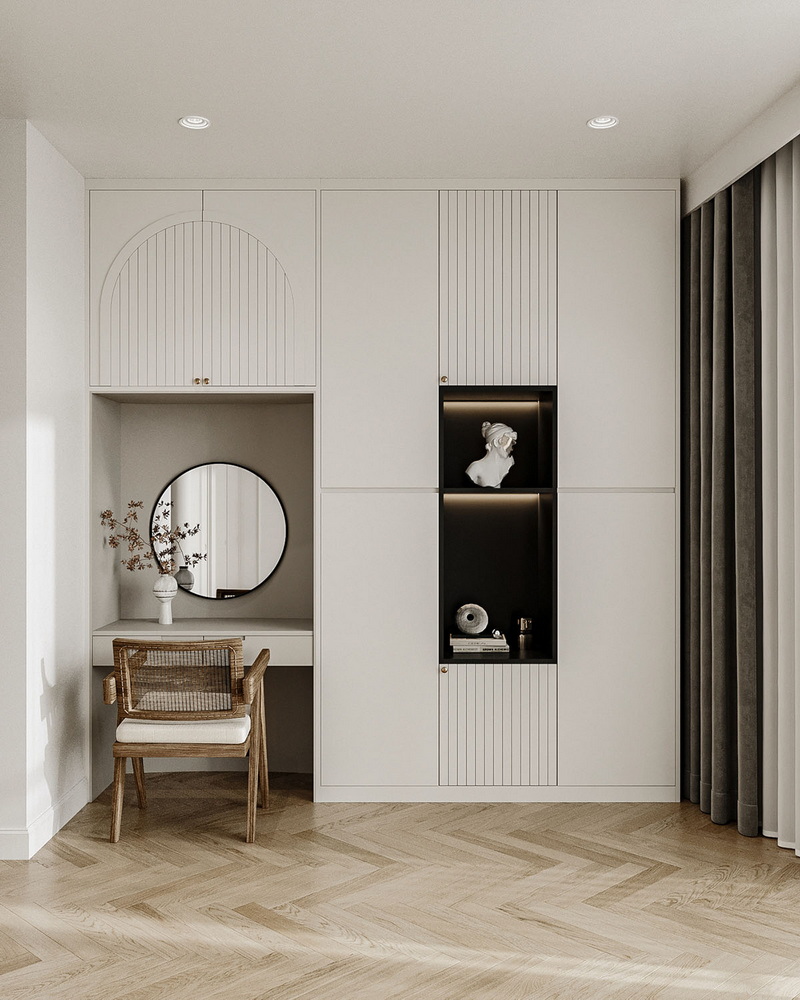 Kid bedroom
The kid bedroom is my favorite part in this home. A kids' gym is at the ready to burn off some energy and a cute wall mural guides the way to a cosy play attic above the bed. Green accents colourfully mark out kids' bookshelves and a reading nook by the window. More precious book storage is tucked beneath the staircase that leads to the play bunk. A kids' desk slots in underneath the bedroom window, fashioning a peaceful spot for homework.