Side tables of today are not what they used to be. They have evolved into creative decorative pieces, capable of standing on their own. Here we have 8 Modern and Stylish Side Table Designs which are looking very attractive and beautiful. These are specially used for keeping with the sides of the beds and sofas. Designs featured in this list include the work of some of the best minds in the industry and not surprisingly they sport a beautiful balance of form and function. Hope you enjoy!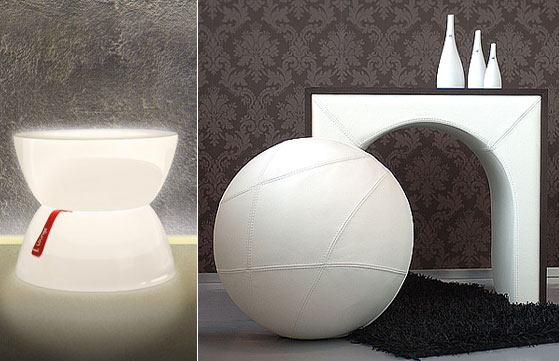 We are a participant in the Amazon Services LLC Associates Program, an affiliate advertising program designed to provide a means for us to earn fees by linking to Amazon.com and affiliated sites.
1. Versatile TOAD Side Table [source]
TOAD side table is an exploration in creating new forms by adding stability to an object. A single table segment cannot stand independently; it has to be connected with at least two other segments to create a stable playful configuration. This was one of the most important factors in determining the form of the table.
2. Condolisa Side Table [source]
Condolisa Side Table was designed by Teddy Luong in collaboration with Dennis Cheng and represents a functional table with plenty of storage space for books, magazines and so on. Its appearance is quite fresh and unusual, featuring unexpected miniature "windows" for fast and effective object findings.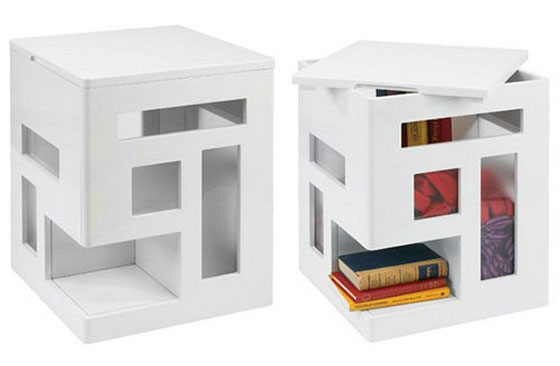 3. Arktura Hive Side Table [buy on amazon] and [buy on amazon]
The attraction of the Hive Side Table is its intricate, algorithmically-generated cellular pattern. Dynamic and transformative, the table is shaped from bent steel and finished with a zero VOC powder coat in eight distinctly modern colors.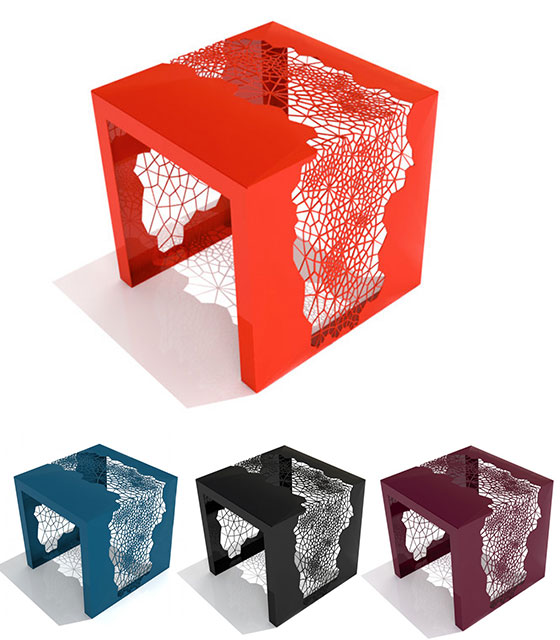 4. Table & Chair "swiTCh" [source]
Ergonomics and versatility – this is today's fashion. Following the fashion Ellen Ectors has released unique piece of furniture – interesting combination of table and chair called "swiTCh". Back side of this semi-circle is a table and the ball inside it serves as chair. Developers of SwiTCh assure that chair is extremely comfortable and you won't feel any discomfort. Ellen Ectors also provides several color variations.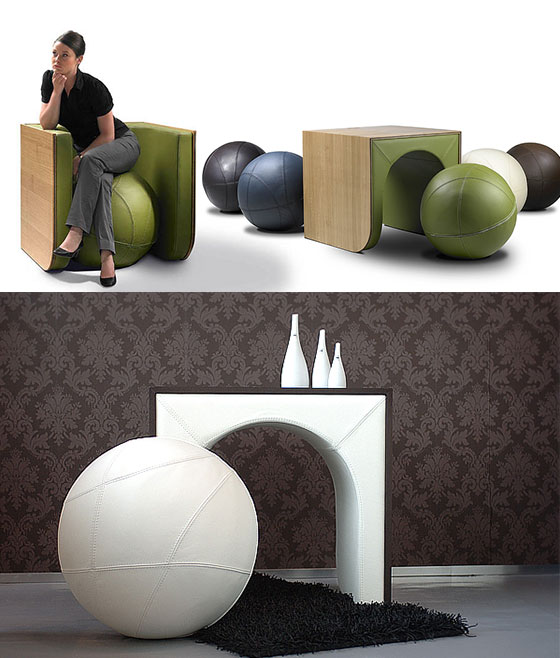 5.Lounge Table Mini transluzent-weiß [source]
Lounge Mini, the luminant design table that compliments any environment with ambient light. Regardless of wether it is in the living room, as a bed side table or as a lighting object, Lounge Mini offers unlimited possibilities due to its beautiful figure and flawless function.
The brightness can be adjusted by the use of a dimmer foot switch. The cable length can be shortened and invisibly stowed away because of the smart storage design integrated into the table.
diameter: 39 cm; height: 33 cm, weight: 2,2 kg
ABS-plastic with PMMA-coating, luminous, UV resistant
illuminant: E 27 max. 25W
3,5m cable, clear, inclusive foot switch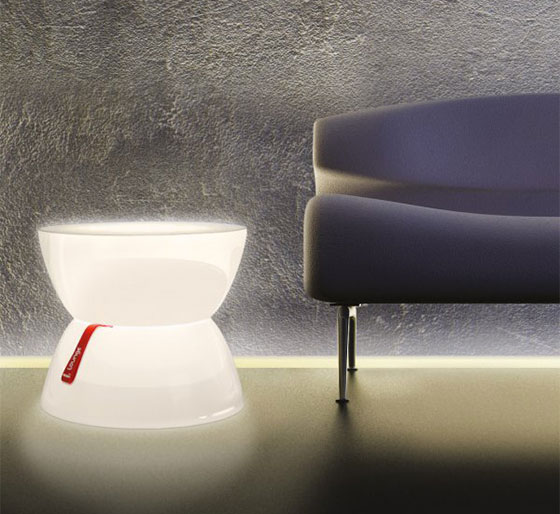 6. Tavola Luce Side Table [source]
The Tavola Luce Side Table would be a great way to light up a dark corner. Made from clear acrylic, the mini table houses a glowing cube inside that projects light from every angle. It would look equally cool unadorned or covered in chic accent pieces.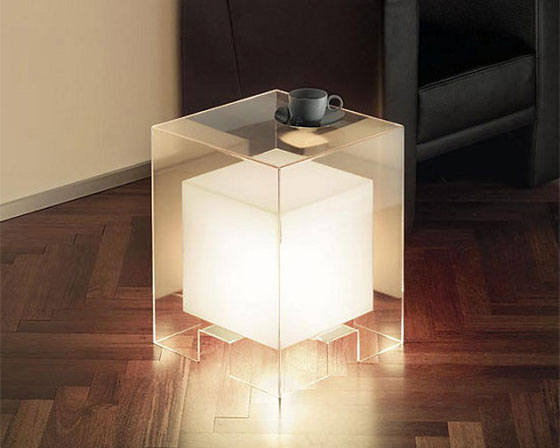 7. Gubi Bed side table [source]
The Gubi Bedside table by Chris Ferebee can be used free standing on the floor but also mounted on the wall. The table, made from dark oak veneer, is part of the Cinal Collection.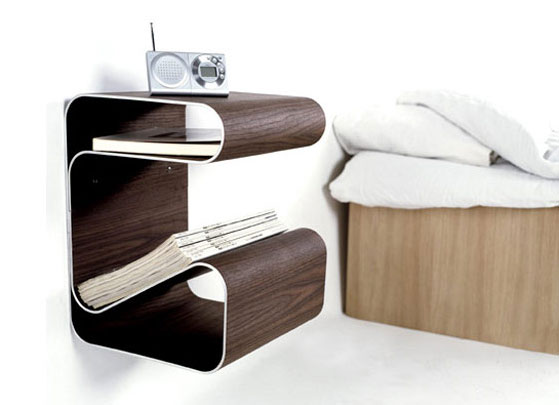 8. Callum Chair side Table[buy on amazon]
The Callum accent table collection features a unique design and a rich finish to create a contemporary styled collection that is sure add an air of artistic sophistication into any living room environment. The rich veneer is bathed in a dark brown finish that beautifully highlights the imaginative cantilever design making these unique tables a perfect match for any home decor. With ample storage space and casters on the cocktail table for easy mobility, this collection is as functional as it is stylish.