When winter is coming, it is a nice thing to stay comfy and warm inside the house. In these days we have AC, but do you ever wonder how people survive cold winter in old days? Different countries and different cultures have their own ways but Japanese people apparently has one of the best approaches, at least, at that time.
We are a participant in the Amazon Services LLC Associates Program, an affiliate advertising program designed to provide a means for us to earn fees by linking to Amazon.com and affiliated sites.
In 14th century, Japanese people invented kotatsu – a ingenious creation which is a low, wooden table frame covered by a futon, or heavy blanket, upon which a table top sits. Underneath is a heat source, often built into the table itself. The design is fairly simplistic but the end result is quite effective. With kotatsu, you will have a warm and comfortable cocoon that tempts you to hide away all winter long.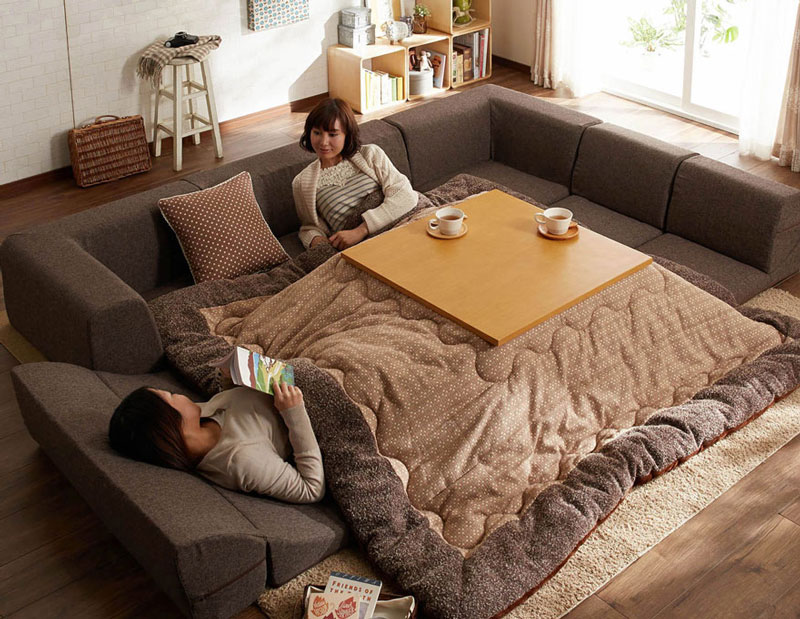 Typical kotatsus involve the table and blanket only, however in the modern day, they have been reinvented to take comfort to a whole new level. The results are these hybrids, called oki-gotatsu are bed-table-couch combinations that look incredibly cozy and make the perfect place to take a nap. Moreover, the evloved kotatsus only consume half the energy of typical air conditioning which means if you just want to have a quite reading or cozy chatting time, this bed-table-couch combinations will be a perfect place to curl up.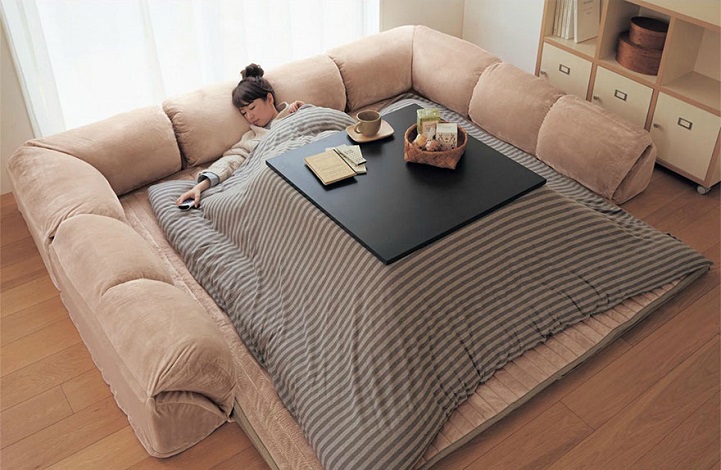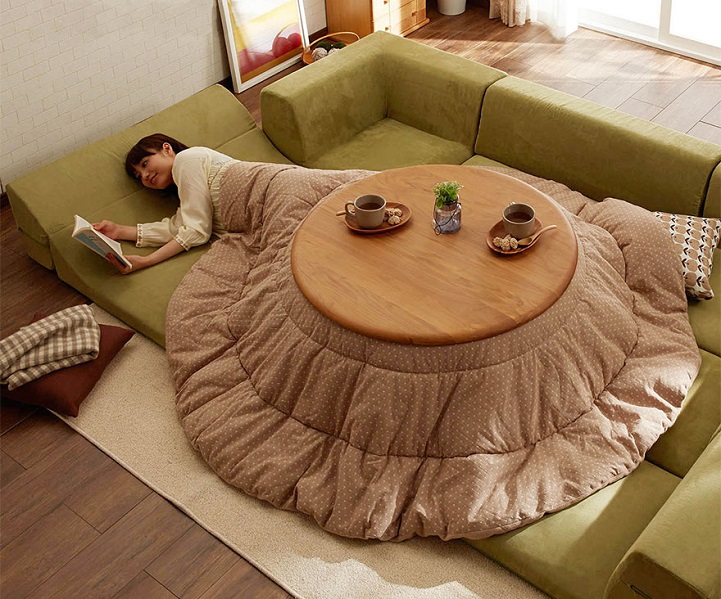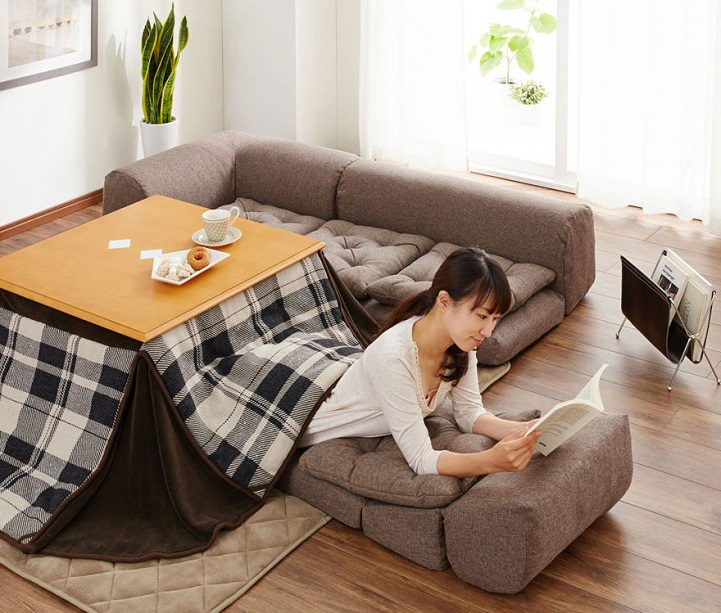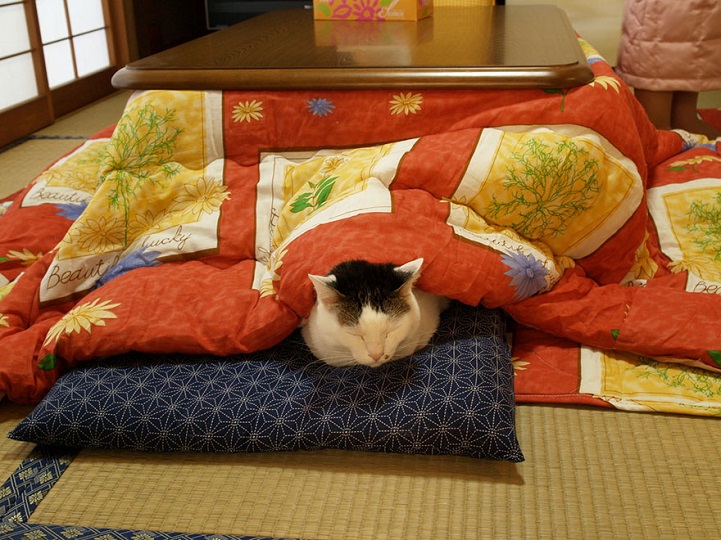 It looks like you can only order the oki-gotatsu from Japan, but if you only needs a Kotatsu table, you can find it on Amazon which looks like below.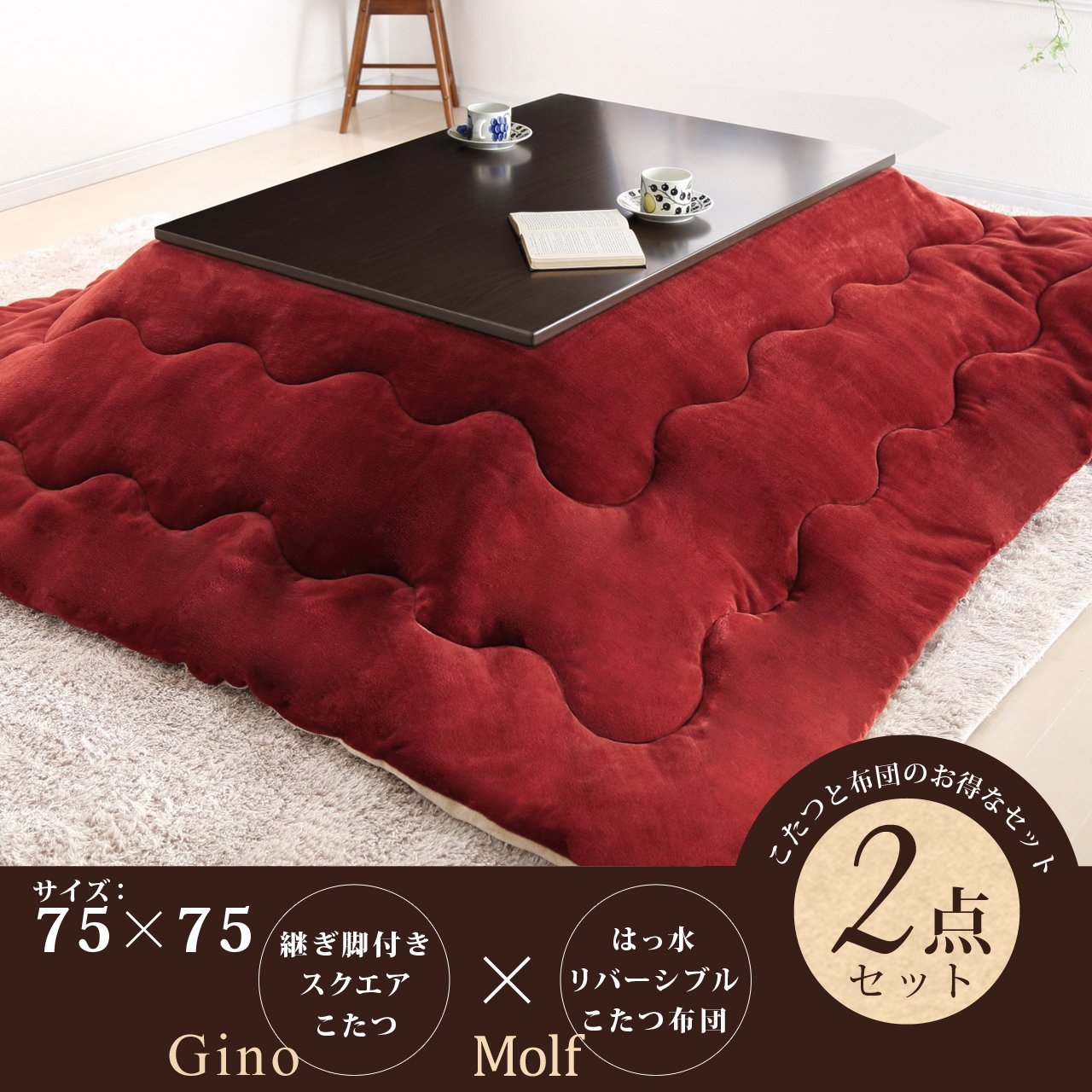 via: treehugger