When the home owner is from creative industry, it is always a challenging for the interior studio and the reason is quite obvious. However, with those pressure and strict requirement, it usually produce some unexpected results which fresh our eyes, just like the interesting project 'Shhh…' presented in today's post. Designed by Svoya Studio, this creative apartment is located in Ukraine and its owner is a painter and her family. To meet the requirement of an artistic household, complex patterns, interesting textures, and fun pops of bright color are run throughout the space.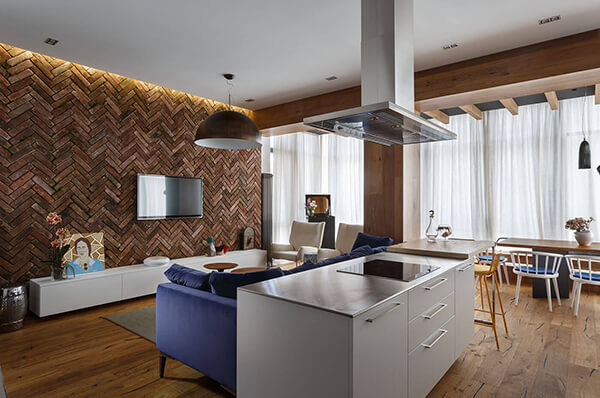 It starts with the lemon yellow entrance door and followed by black and white hexagonal tiles which fade into an open-concept living space. The design team created a focal point in the room by setting reclaimed bricks in a herringbone pattern that quickly draws your eye. A subtle separation between the living and dining area is made by the exposed beams on the ceiling. Svoya Studio is quite creative in handling the bedroom wall designs. The main bedroom is partitioned from the apartment using a beautiful wall of black framed French doors. And the same french door style has been carried to the master bathroom. As for the second bedroom, which appearantly is a kid room, an adorable chalkboard wall is installed there around the little reading area to let children's creativity run wild.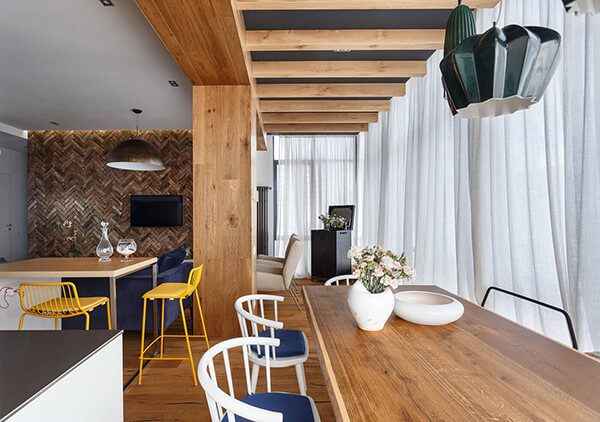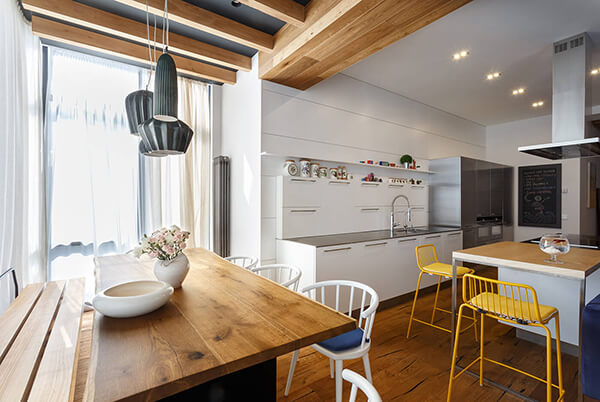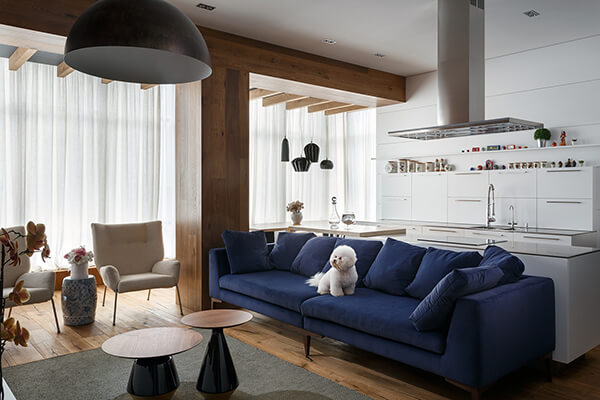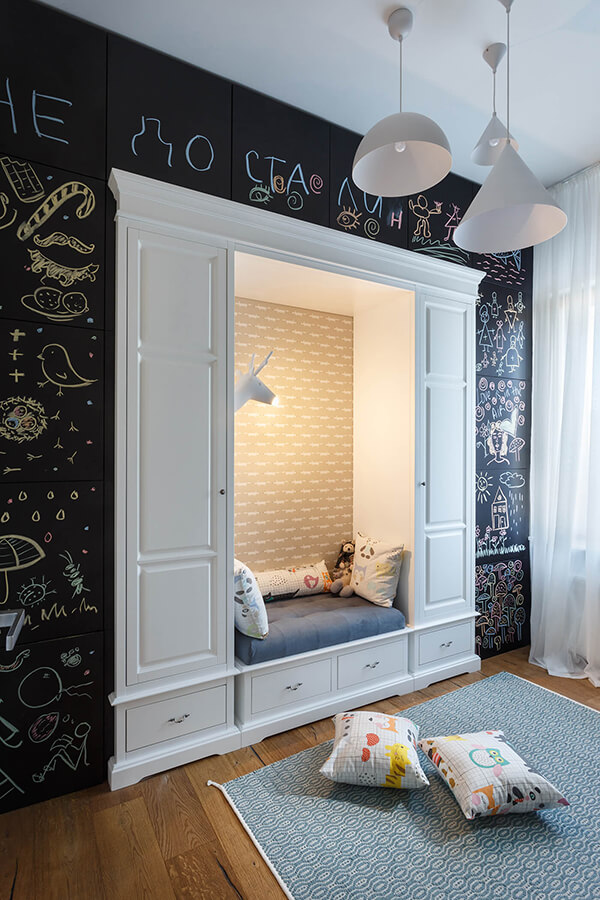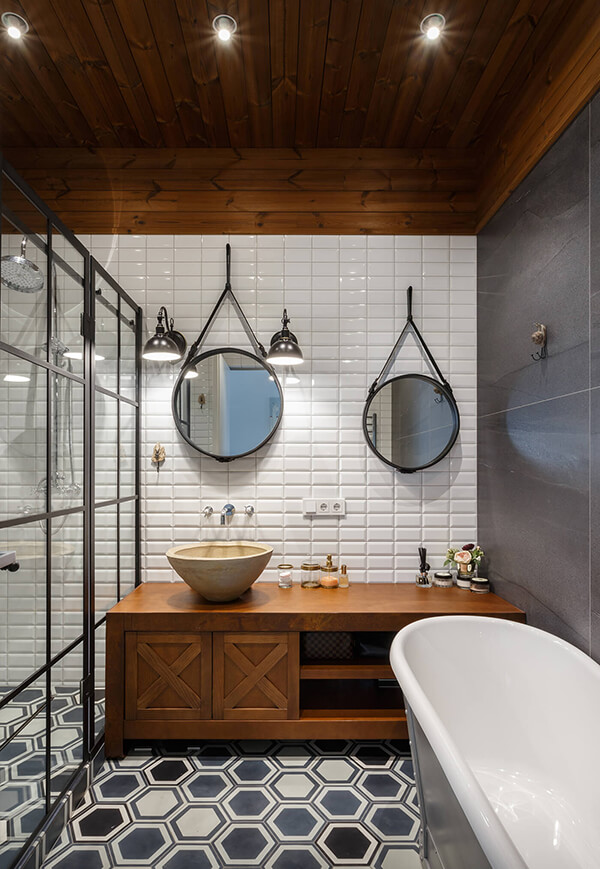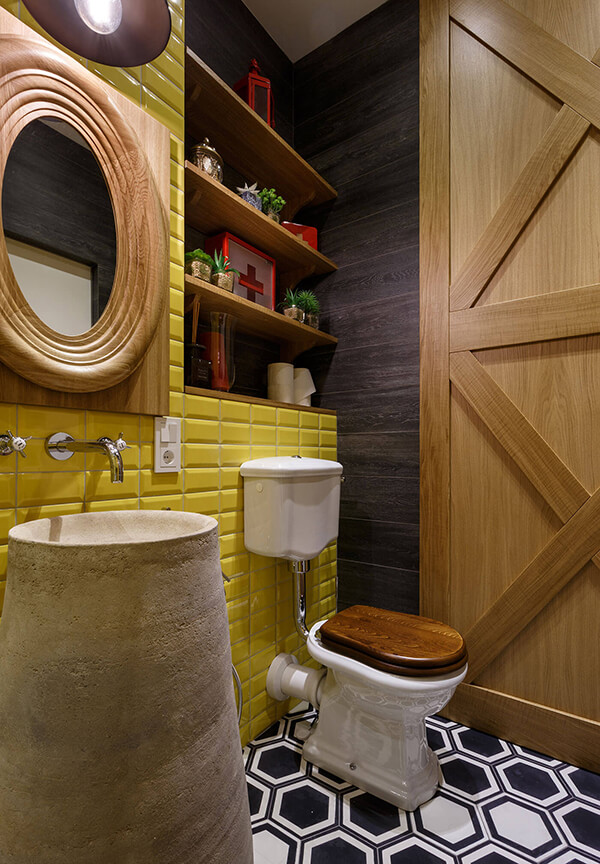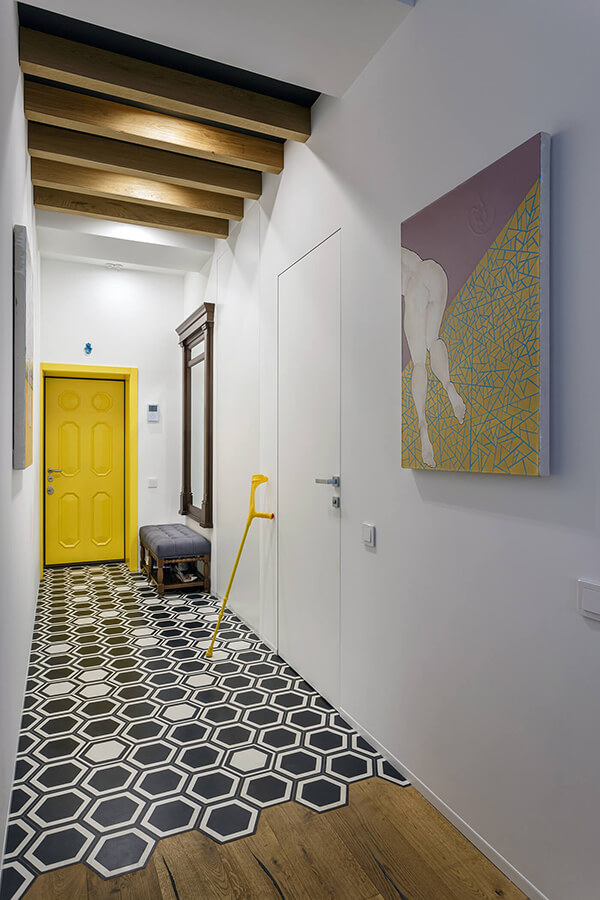 There are also other interesting and playful design ideas sparkling in the place. Take a look at below photos and let us know which is your favorite one.