Personally, I am not a big fan of abstract art. Hence, I will avoid talking about such topic. But when I browsed through the latest interior design trend and came across this project by design stadio Brani & Desi, I thought I had to say something about it.
According to the studio, this project was inspired by the work of Dutch painter Piet Mondrian known for his simple abstract, grid-like paintings in red, blue, and yellow. The whole room is filled with the colorful blocks and lines which makes you feel like you are living inside a painting. The open layout features different zones for each function that are united with lines that draw your eye around. The black elements help ground the space as a passive color while the white activates the colors and makes them pop.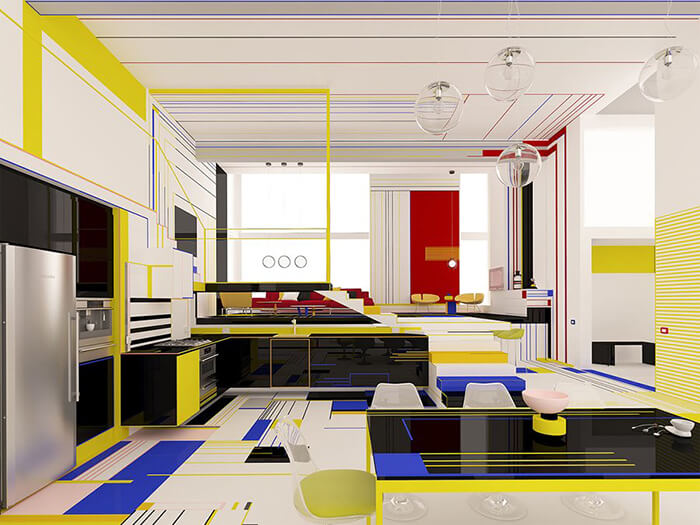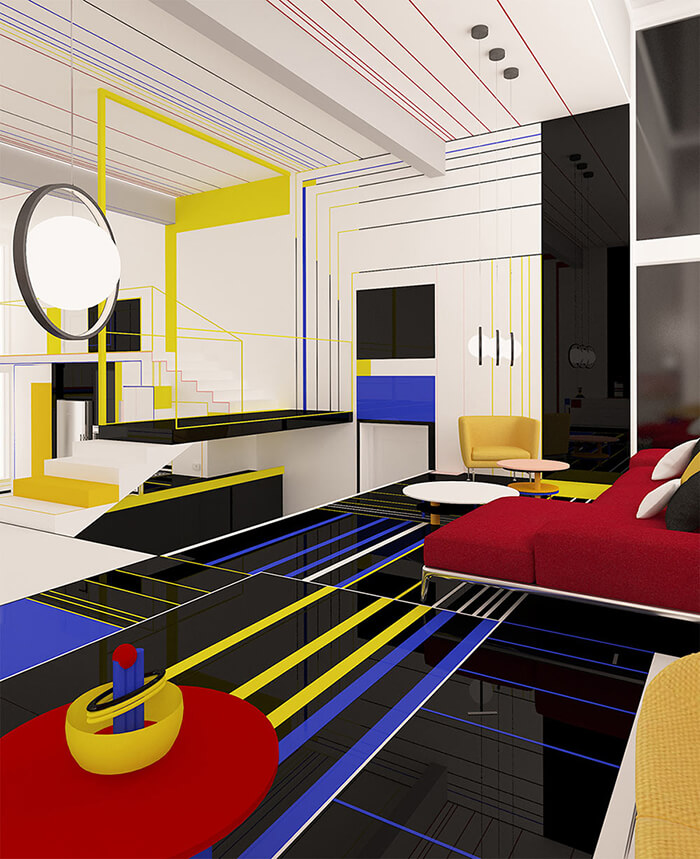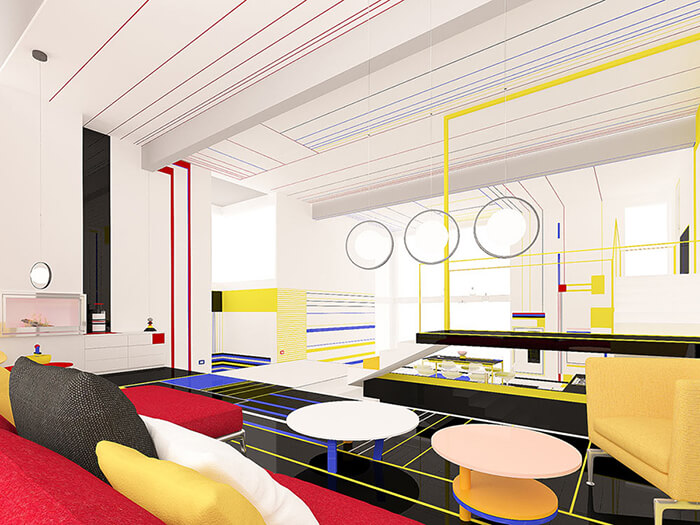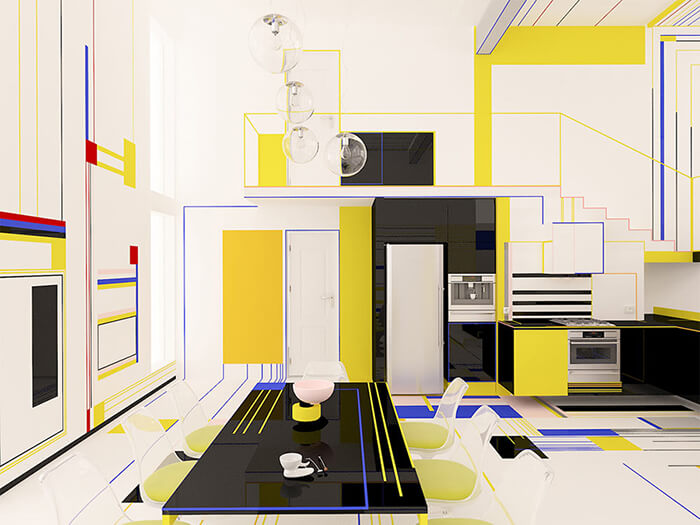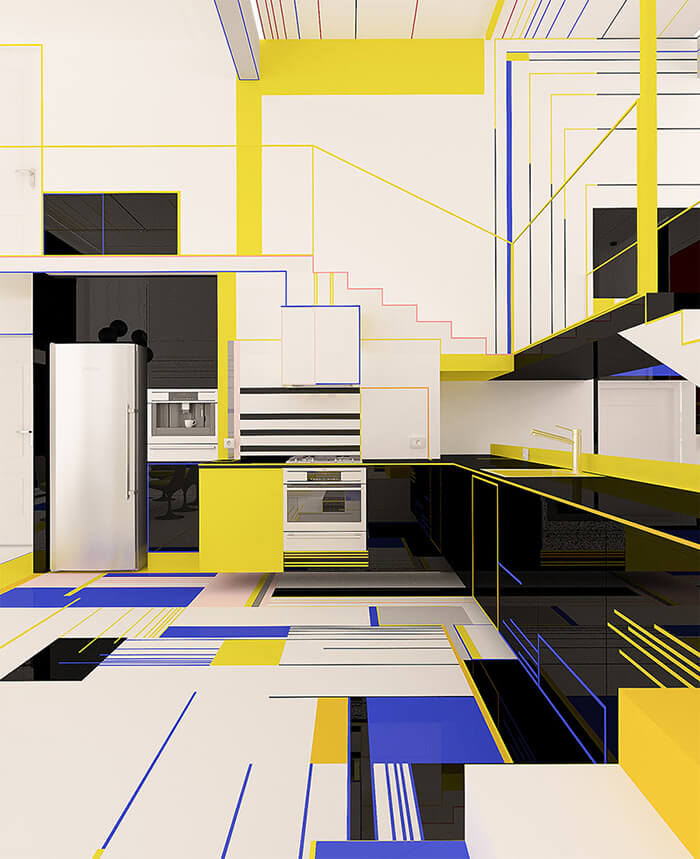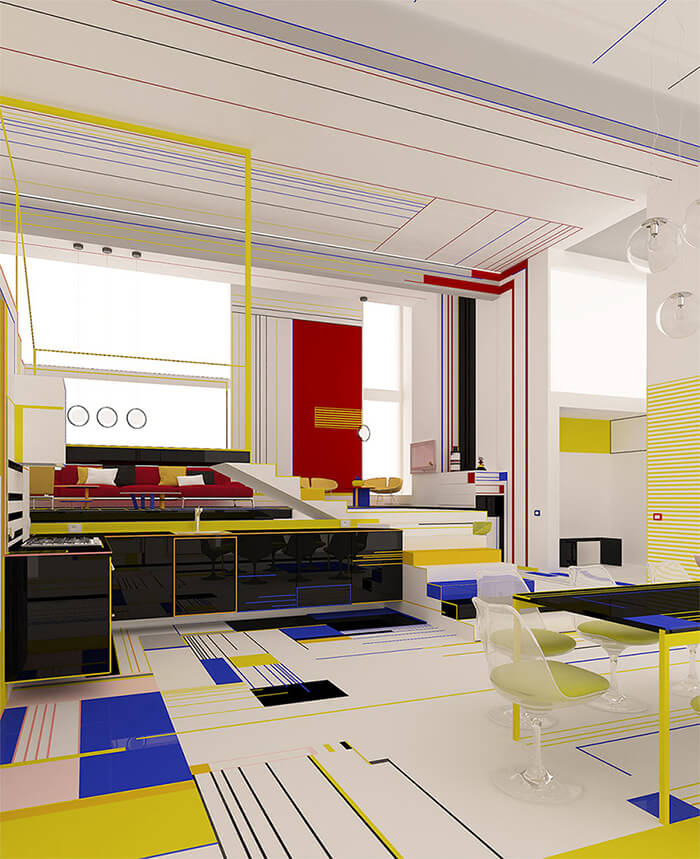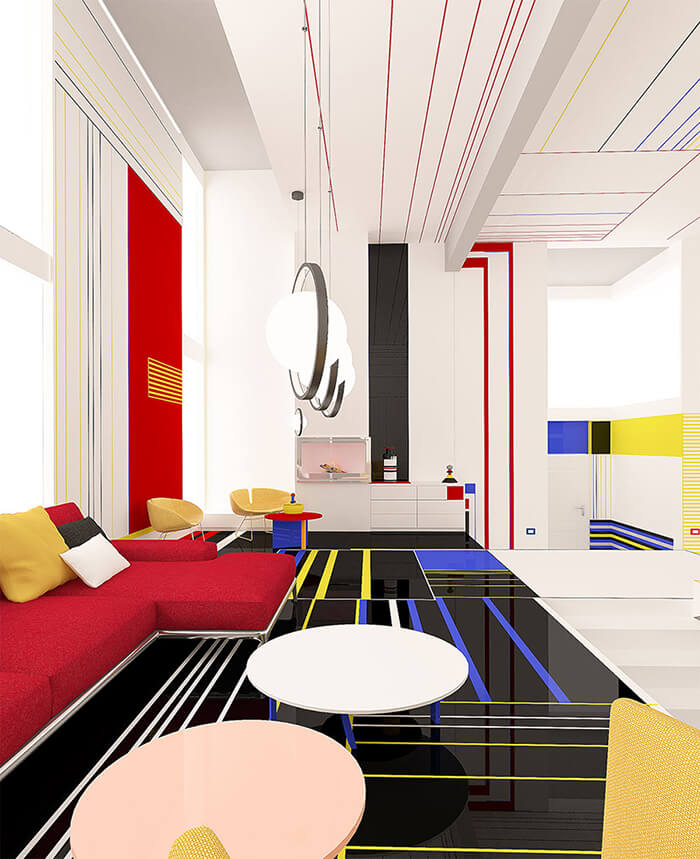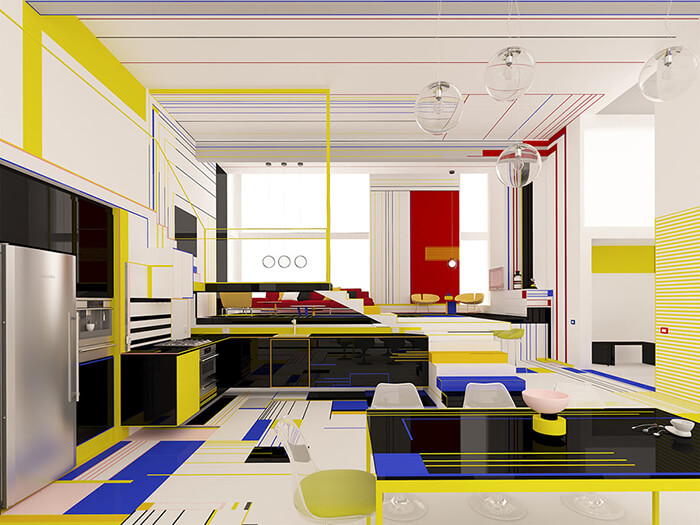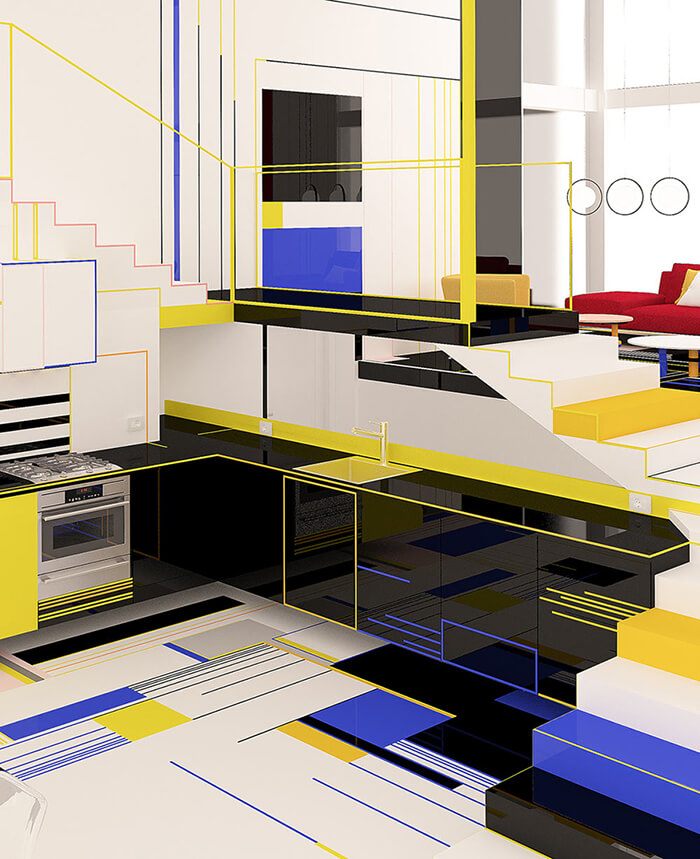 Not sure about you, but personally, I will never think about living in such room. The whole "abstract art" design just drives me crazy. Home is a place to make you feel comfortable and calm, not to make you even stressful and confused. Maybe as the designer want, the railing and stairs just look so unreal in the place and just make me dizzy. I don't even know where to put my feet on when first come to a place like this. Would you like to live in place like this?