There is nothing quite special from the outside of this spacious 4,815-square-foot home, located in Rye, New York, US. Remodeled by Joeb Moore & Partners in 2014, this Tudor style residence has been successfully maximized its habitable use of the site as well as preserved its character and history within the suburban neighborhood context.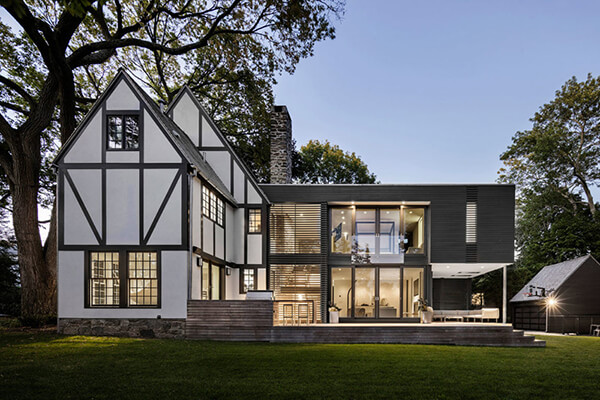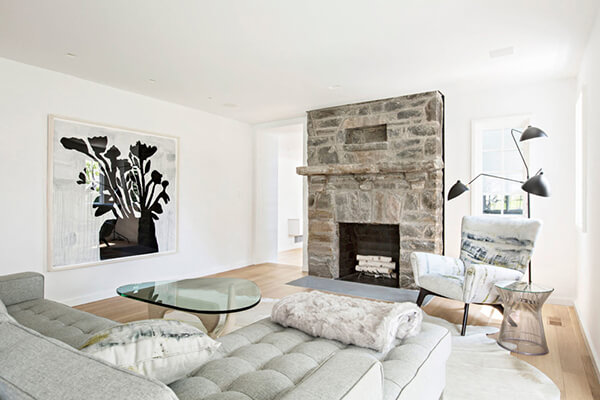 A new addition is added into the existing house, which is wrapped in a dark, charcoal-stained cedar skin, mimicking the colors found on the existing façade. The addition is designed to be the place for a family, mudroom (on first floor) and a master bedroom suite(on the second floor). The glass stairwell built between the existing house and the addition creates a transitional "white space" allowing natural light to filter through to the rooms on each side.
There are also some inspiring interior elements in the house, such as the store fireplace, the huge hammock, the built in breakfast area, the eye-catching stone wall and the thoughtful kids room and play area. This house might not be the most luxurious or modern house we ever featured, but it is sure has its own unique style.