Ah, home sweet home! Except for the fact that your home has lost a bit of its sweetness over the years.
We know homes ought to be our havens, our happy places away from the rest of the world. To keep them that way, we've gotta put in the work. When life gets busy, though, it's easy to let non-urgent maintenance slide…and slide…and slide. Then, you wake up one morning and suddenly that cozy glow your house used to have has been replaced by a murky, musty, slightly busted haze.
Not to fear, homeowner! There's no such thing as a point of no return. Instead, there are signs that it's time to upgrade your abode. Here are eight signs your home needs a little TLC.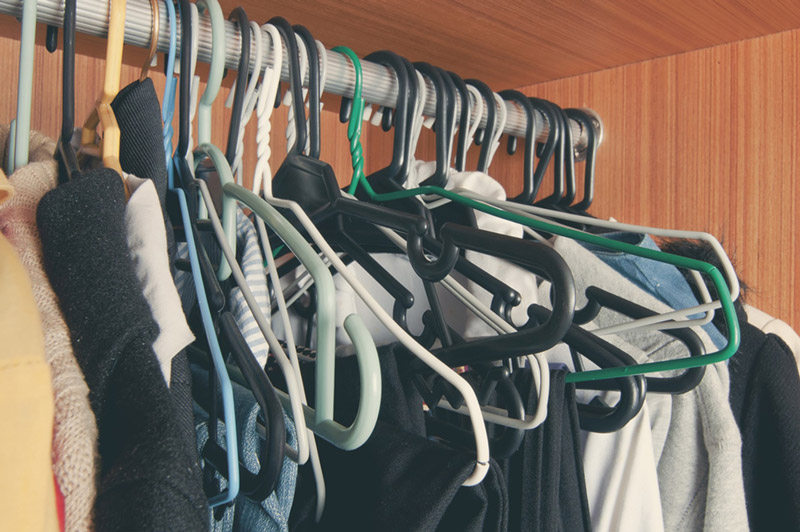 Your Closet Has Become a Black Hole for Button-Downs
Getting dressed in the morning doesn't have to be a chore that starts with digging through piles of clothes and ends with you sobbing in a corner. Updating your closet with new organizational systems is a cost-effective way to give your morning routine a boost.
Once you have all your things neatly situated, you'll also see some savings since you'll no longer be buying replacements for AWOL items. We call it the "oh, there's that white t-shirt" effect.
You Breathe to the Rhythm of Your Leaky Faucet's Drip-Drip-Drop
This percussive problem isn't just headache-inducing. Leaky faucets also run up your water bill, drop by drop. In many cases, this annoyance you've been putting up with is a quick DIY you really can do yourself after a quick trip to the hardware store.
Also: clicking fans. They're often caused by loose blades or screws that can be quickly tightened up with a screwdriver. Grab a stepladder and hop to it!
You Can't Remember the Last Time You Didn't Trip on Your Stair Runner
Tripping while walking up the stairs might seem like a silly little personality quirk, but your clumsiness isn't endearing when it's caused by carpeting that's come loose. That's a safety hazard, homeowner!
Laying new carpet in high-traffic areas is another home improvement fix you can do yourself in the afternoon. You'll be surprised by how much of a difference fresh floor coverings can make, both underfoot and to eyes that have gotten used to ragged rugs.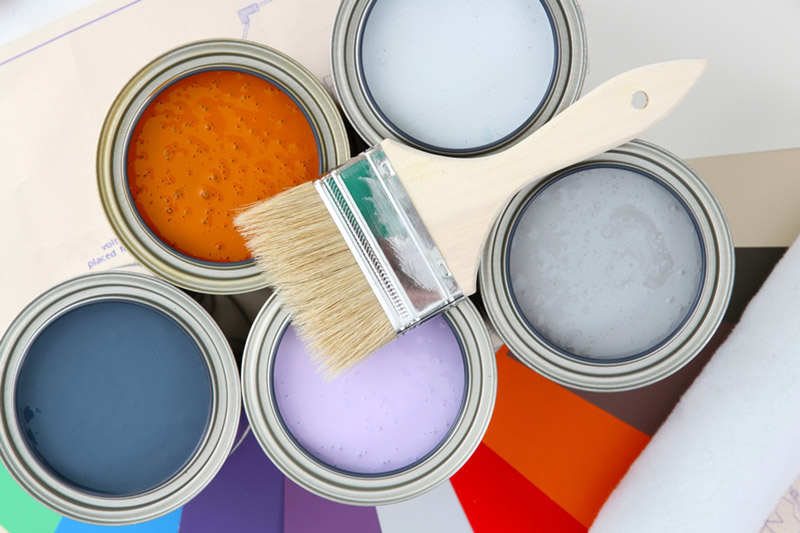 You've Gotten Used to Sweeping Up Paint Chips
The easiest way to add polish to your home is with a fresh coat of paint. This is particularly true if your existing walls' most prominent feature is peeling paint.
Sometimes, paint chips because it's old or in an area that takes a lot of abuse. Other times, it's a sign of a larger underlying problem, like a moisture issue or a structural concern. If you're seeing this sort of thing cropping up frequently in certain areas, like around a window, you need to have it looked at by a professional contractor to see if a bigger fix is required.
You Gave Up on Untangling Your Blind Cords Sometime Last Year
Who cares if you can't quite lower your bedroom blinds anymore? Well, you should! Window coverings impact the way you live. Tired of crack-of-dawn wake-up calls, thankyouverymuch? Wish you could change your clothes without flashing your neighbors? Yep, it's time to replace those sad-sack shades.
Right now, we're loving cordless window blinds. They're easy to use, especially if you have trouble manipulating cords or wands. They're safe for children and pets. And they're a cinch to install.
You'd Rather Sit in the Dark Than Turn on the Overhead Light
We're not sure exactly when bright-as-the-sun overheads came into style, but we're very ready for them to exit stage right, thankyouverymuch. Whether you have an eyesore of a ceiling fan/light combo or you're dealing with retro fixtures that burn your retinas, both can be upgraded to lighting that you genuinely want to use.
No matter which types of lights you decide to install, do consider putting them on a dimmer switch. That way, you'll be able to control the amount of light in your room—and you'll never again reach for sunglasses while you're inside your home. Phew!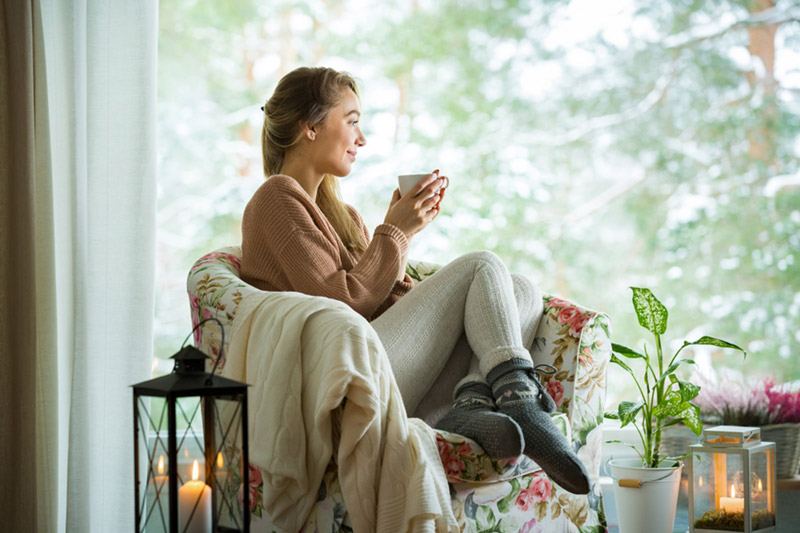 You Refuse to Sit in the Chair by the Drafty Window
Don't abandon your comfy chair because of wind flowing through a window frame! This is a battle you don't have to lose. You don't even have to shell out loads of money to win the fight, either.
We know, we know: Replacing windows in your home is an expensive endeavor. If you need a solution that won't deplete your savings, try adding caulk and weather stripping around them to fill in the gaps.
You should also think about installing new window shades or blinds that are energy efficient. Tight-fitting cellular shades add insulation to your interior, ensuring that the heating you pay for stays inside and the wind sticks to the great outdoors.
You've Given Up on Ever Unlocking Your Back Door
Can't get that deadbolt to turn? Don't give it up as a lost cause. Chances are good that the sticky lock just needs a little bit of lubrication. One favorite handyman trick is to rub a pencil over the key before inserting it into the lock in question. The graphite will transfer to the internal workings of the lock and should fix the problem in a jiffy.
Of course, you could always upgrade to a smart locking system. Like the rest of this list, they are DIY-friendly if you're so inclined. They're also incredibly useful if you have a lot of visitors going in and out or kids that forget their house keys.
All these home improvement solutions are small fixes you can do yourself if you're even the least bit handy. Most importantly, all of them are upgrades that will make your home more comfortable to live in. With a few minor changes, you can restore your home into the haven it used to be. Get ready to roll out the welcome mat!