If you are planning a loft conversion, there are so many important factors you need to take into consideration. We've broken down our 8 key things to consider when planning a loft conversion to help you determine whether it's the best way to add extra space to your home.
1. Is my loft suitable for a conversion?
Not all lofts are created equal. A combination of criteria will help you determine whether your space is suitable for a loft for conversion. A great place to start is looking for any similar properties in your area that have undergone a similar conversion. If you're feeling bold, you could reach out and even ask to have a look. Before reaching out to a builder, do your own research, take some measurements of your own and get an idea of what type of conversion you want.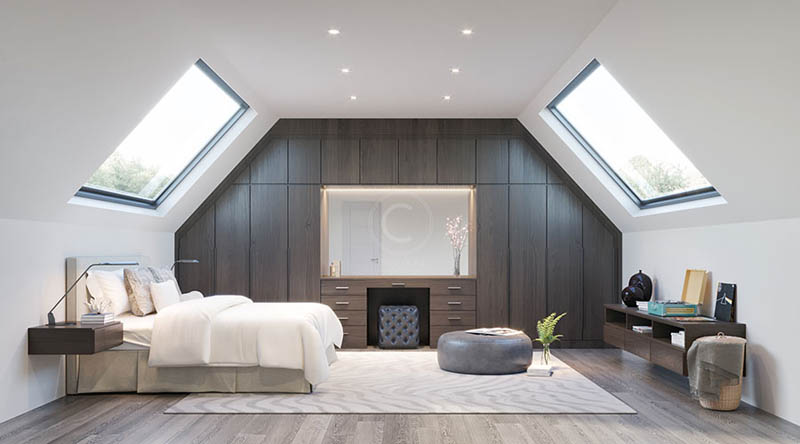 2. What is my budget?
Loft conversion prices vary depending on the size and style conversion you decide to go for. A dormer loft conversion can cost £1,680 to £2,400 while a skylight loft conversion is a cost-efficient option for £1,200 to £1,500. Check with your loft conversion specialist to get a quote for your space.
3. Will my loft conversion require planning permission?
In many cases, planning permissions won't be required, as it will be considered 'Permitted Development'. This is good news, but it doesn't mean that you won't need to pay attention to building regulations. Make a full plan with your loft conversion specialist first to reduce any risk along the way. Notify your home insurers about the conversion, and if you have a terraced or semi-detached home, remember to notify the neighbours if their house falls under the Party Wall Act requirements.
4. Which Loft Conversion Is Right For My Space?
Skylight Loft Conversions: Requiring minimal structural work, this is a cost-efficient solution that adds more windows to the loft. If budget and ease are key factors, skylight loft conversions are far more affordable than other styles and usually only take a few weeks to complete.
Dormer Loft Conversion: This is the most common type of loft conversion in the UK. Built from the existing slope of the roof, Dormer Loft Conversions allow for additional floor space as well as headroom. In addition, Dormer conversions are less expensive than other styles of loft conversion and are suitable for almost any house with a sloping roof.
Hip to Gable Loft Conversion: Most commonly used on semi-detached and end-of-terrace properties, this style of loft conversion can also be suitable for some detached properties that have a hipped roof on either side. It is ideal when the loft lacks space for other styles of loft conversion.
Mansard Loft Conversion: This is a complex loft conversion that can essentially add an entire additional storey to your home. This type of loft conversion ultimately changes the sloping side of the roof to a virtually vertical one. Once complete, it can add 10x more space than a dormer loft conversion.
5. What is the best position for the stairs?
The placement of the stairs is imperative to design a loft that allows for maximum space for both the conversion and the rest of your home. Wherever possible, it's best to install the loft staircase over the existing stairs. This reduces the floor space needed for the new stairs as well as ensuring you don't lose headroom. There are numerous staircase regulations, including the minimum width requirements of 36 inches and maximum steepness pitch of 42 degrees, so make sure you check with your designer whether your design allows for the structural integrity of the space.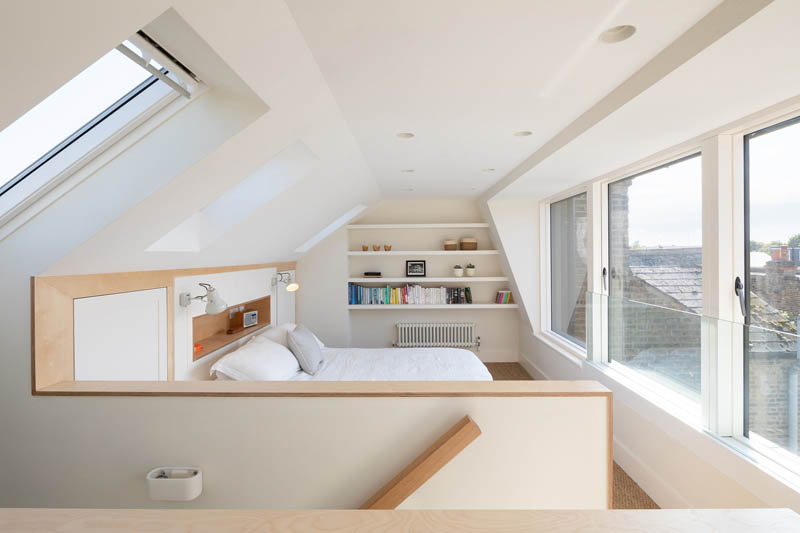 6. How to gain the best natural light?
Natural light is essential to any well-designed space. Take into consideration the positioning of the windows, doors and shape of the house. Skylights are another fantastic choice for any loft space and quality natural lighting. In addition, they are easy to fit, requiring only minor structural alterations.
7. Will you be adding a bathroom?
Adding an en-suite bathroom to your conversion is an appealing option that can increase the value of your home. But before you start designing make sure to check whether you have enough space, are able to connect to an existing water system and boiler.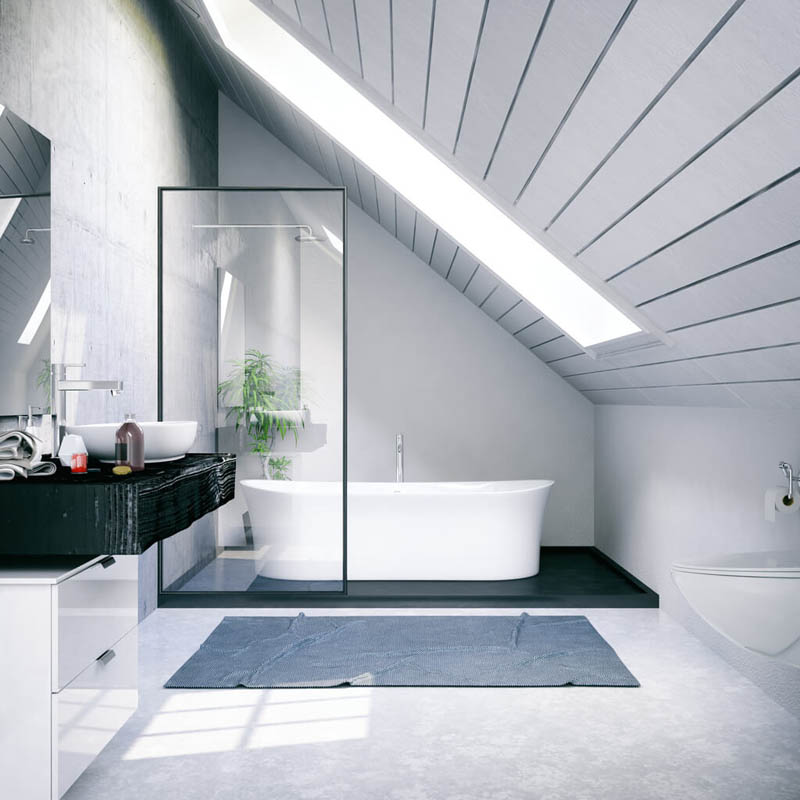 8. How should I insulate?
Insulation is imperative during a loft conversion. Whether it's keeping the cold at bay in winter, or the heat out in summer, proper insulation will help keep you comfortable (and cut down on energy expenses!) You can insulate your house either internally or externally, and don't forget to insulate any party walls and floors to reduce noise and heat loss.