Do you ever wonder why your kitchen is always lack of storage? There are always some new tools or appliances you think you need. That is true for many of us. To save up space, we usually tends to buy those multi-functional ones. However, do you really think those N in 1 tools helps? Probably some of them but do you really use all its Ns functions? Most likely not.
That is the lesson I learned and hence, I started to choose those simple tools that can do one type of job great, like fruit slicer. In this article, I picked up 8 slicers which I think helps us do things better and faster. Of course, you don't need to have all of them. But if you find do one kind of slicing a lot, you might consider to have one of such tools.
Watermelon Slicer
This watermelon slicer come with one automatic cutter blade, just push the watermelon slicer tool into watermelon, watermelon cubes come out automatic. Watermelon cutting ruler help you to measure 0-2CM cubes as your ideal size.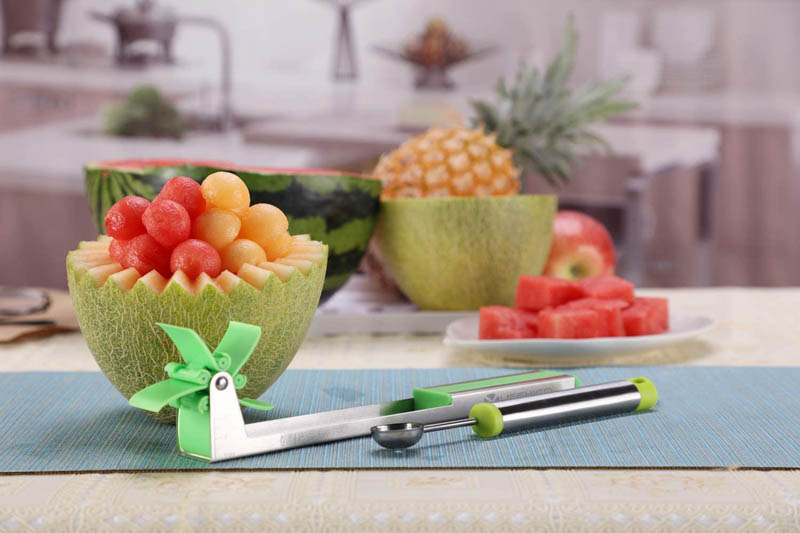 [buy on amazon]
Apple Corer and Slicer
The apple slicer is made with top quality, extra sharp stainless steel blade which provides an extra sharp cut for your fruit
The wedger is designed with anti-slip silicone handles for a comfortable grip; 100% food grade stainless steel blades resist rust and keep their shine
Wedger is easy to use; it cuts the fruit into 8 uniform slices in one simple motion; can be used for most medium-sized fruits that are round in shape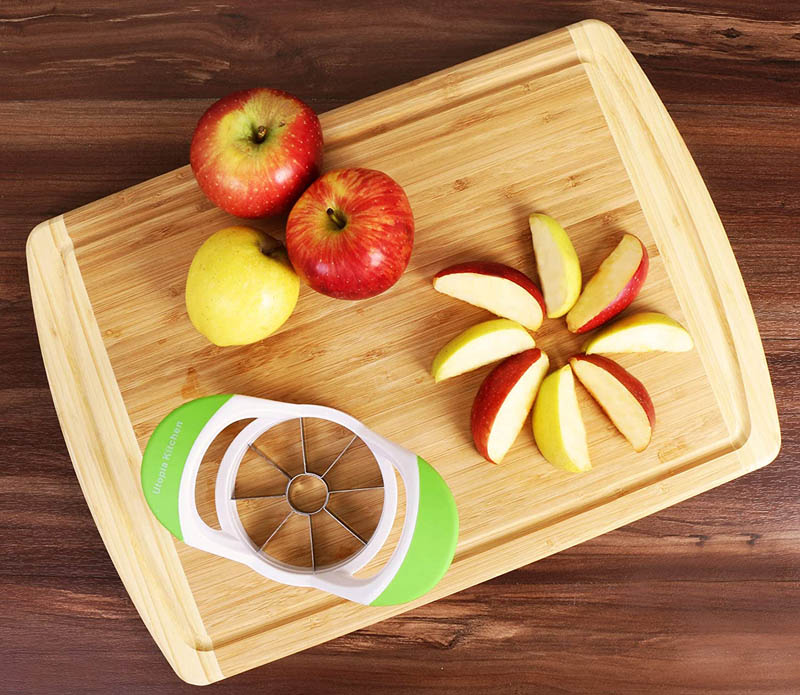 [buy on amazon]
Pineapple Corer and Slicer Tool
Made with high quality 430 stainless steel and BPA-Free materials. Sharp serrated blades at the tip can easily slice through and remove the core of a pineapple while the curved edges create perfectly circular-shaped ring slices. Designed with a non-slip easy grip handle. The handle comes off so you can slide off the pineapple ring slices. Durable and resilient design will last for years even with constant use. Very sturdy and super easy to use. Can move through the core of a pineapple with ease using minimal effort.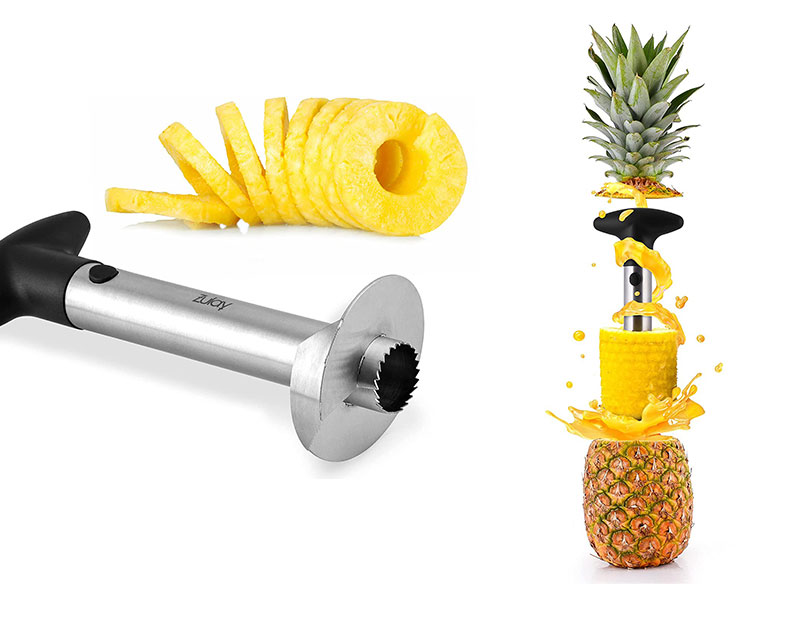 [buy on amazon]
Strawberry Huller Fruit Slicer Set
The strawberry huller is made of durable plastic, high quality elastic.Due to ergonomic handle, it is more comfortable. Slicer creates perfectly even strawberry slices, Equipped with 7 blades for slicing evenly, Blades are constructed of sturdy stainless steel.
Work well on all sizes of soft fruit or vegetables, simply remove entire strawberry/ tomato hull and leaves to make no waste.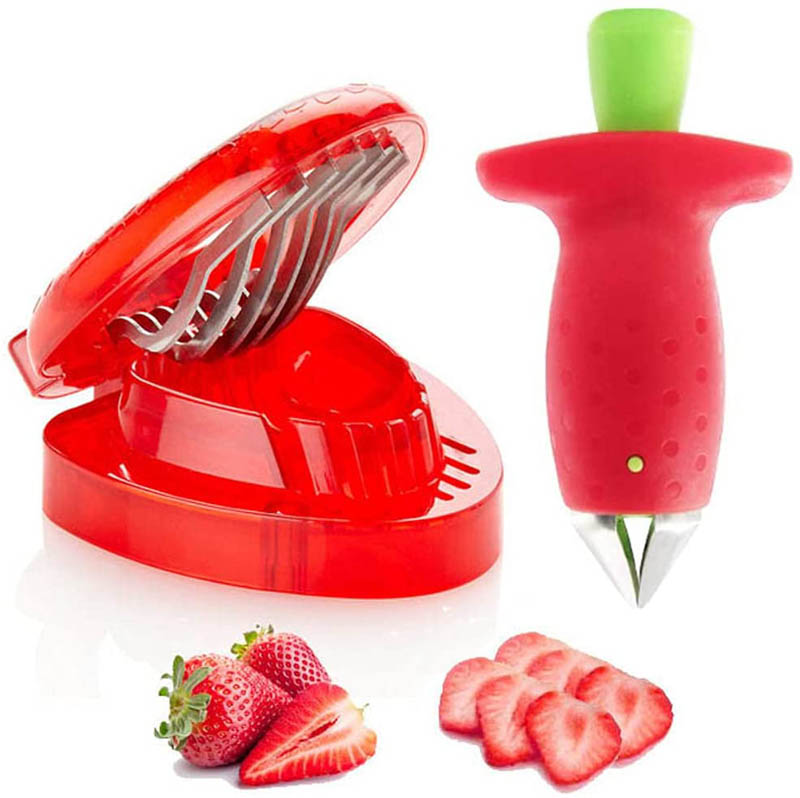 [buy on amazon]
Tomato & Grape Slicer
This fruit slicer is suitable for cutting small fruits such as virgin grapes, and divides the fruit into two.
Just put the fruit in the tube, and gently slide the white tube on the periphery, the fruit will be easily divided from the middle to two, clean, tidy and safe
After cutting, just turn the tube over and pour out the fruit.
Safety doesn't hurt your hands and doesn't let fruit juice flow on the table.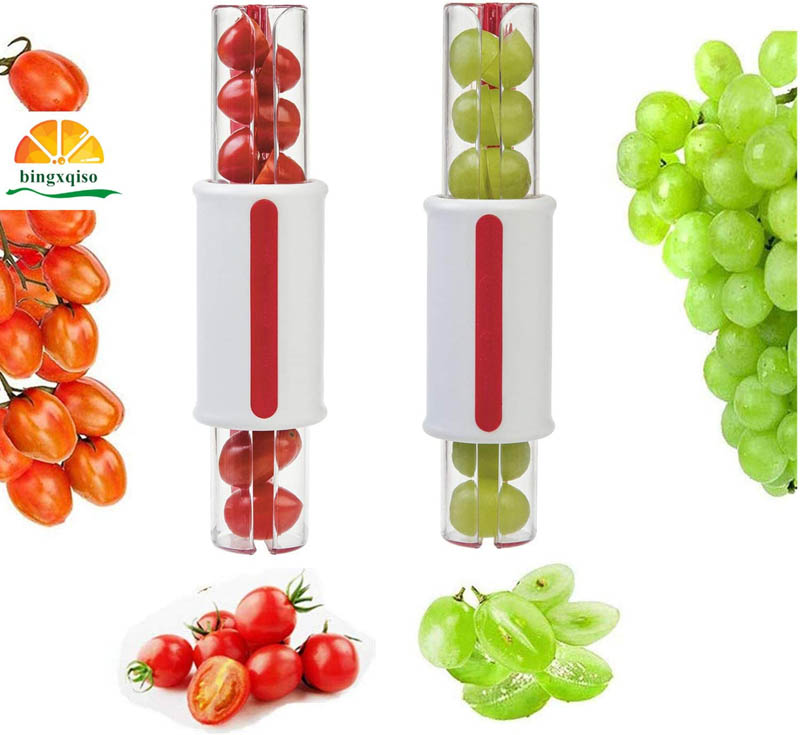 [buy on amazon]
Avocado 3 Piece Set Avocado Slicer
Includes 1 Pcs 3 In 1 Avocado Slicer, Cutter And Pitter Tool, 1 Pcs Avocado Dicer And 1 Pcs Avocado Keeper allows You To Cut, Pit, Slice And Dice All Your Avocados Quickly And Safely Without Hassle.
Includes A Avocado Keeper So That You Can Keep Fresh The Other Half Of The Avocado By Slowing Down The Browning Process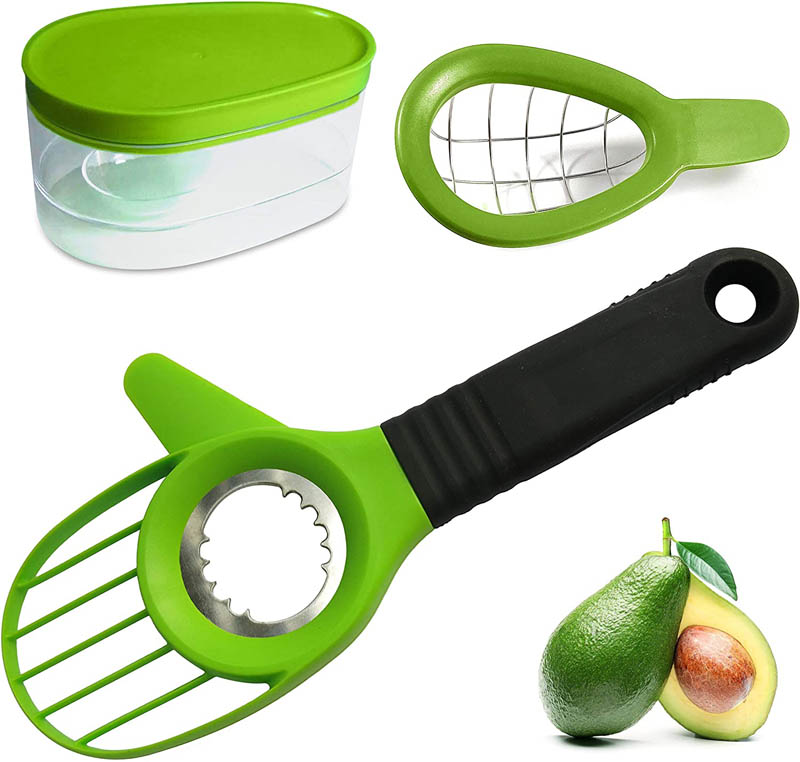 [buy on amazon]
Banana Slicer
The easy-to-use Hutzler Banana Slicer provides a quick solution to slice a banana uniformly each and every time. Simply press the slicer on a peeled banana and the work is done. Safe, fun and easy for children to use.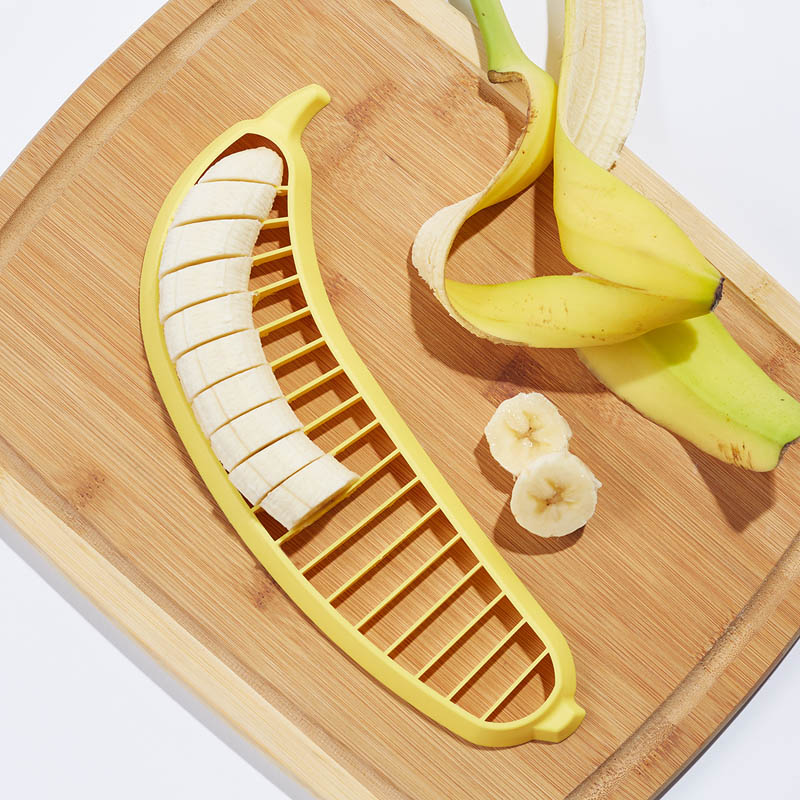 [buy on amazon]
Cherry Pitter
Pit up to 6 cherries in a single motion with this unique cherry pitter
Non-Skid base keeps the pitter stable, while zinc prongs push pits through
This product has the function of storage design. This makes our cherry don't fall in it, at the same time, we can close it when we are not using it to avoid some insects going in.
Size: 7.8″ long by 4.3″ Wide; dishwasher safe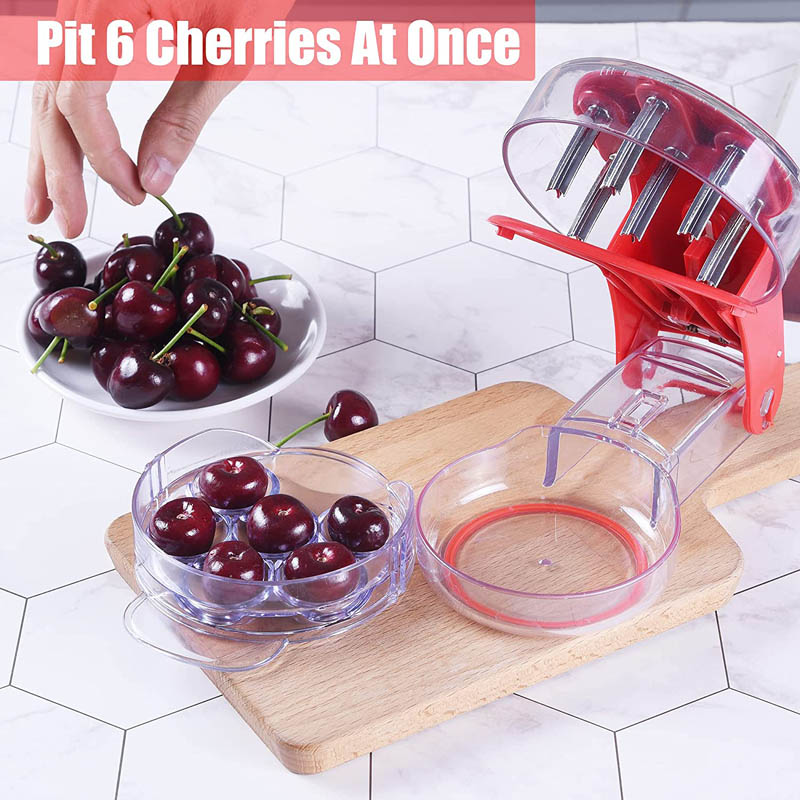 [buy on amazon]