Taking its cues from a wheel of cheese, this unique design starts as a wedge, and transforms to a tiered server for your favorite cheeses and appetizers.
Coming with 3 piece cheese knife set and they cleverly stows in a small drawer inside the board. Folds away to a compact 9.5″ size wedge for easy storage and open to 18″ diameter cheese board. Now, you can surprise your friends and family and offer them a stylish way to enjoy their favorite cheeses & appetizers.
Made from 100% natural bamboo wood. And you can easily clean it with soapy water or damp cloth. However, don't soak it in water. No matter you want to use it in your party or as a gift, this beautiful, sturdy and compact cheese board can be a great option. You can find that on amazon.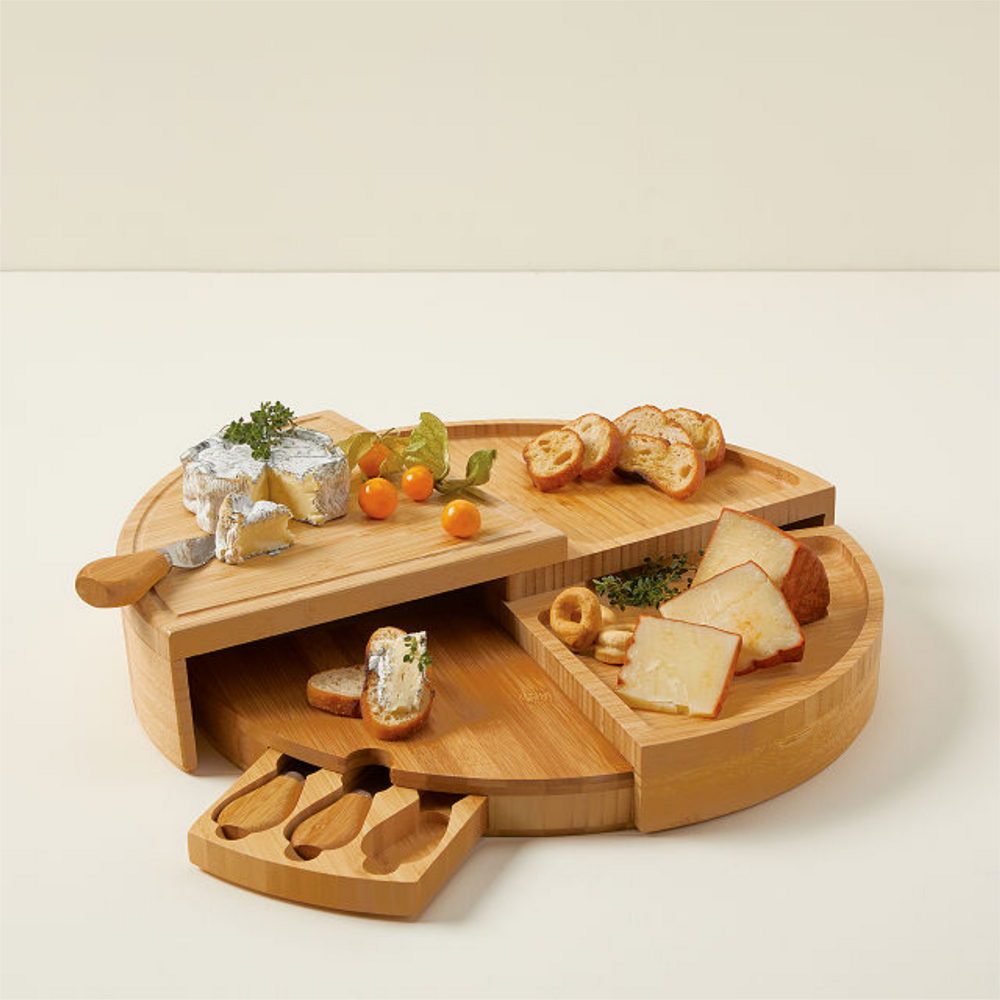 FYI: 3 Utensils Included: 5″ L x 1.25″ W x 0.75″ H
– All purpose cheese knife
– Flat Cheese Knife
– Cheese fork