Architects: A Little Design
Area: 22 m² Micro Apartment
Photographs: Hey! Cheese
This 22 sqm and 3.3m height apartment isn't that spacious and there is few chances to fulfill all basic living functions. However, the "A Little Design" architect cleverly analyzed client's requirement and prioritized the needs. delivering this full function micro apartment.
According to the client, she has to travel abroad frequently, and when she goes back home, all she needs is a hot bath and a good sleep. As a result, the team designed a fully equipped bathroom, replacing the former shower with a full bath and moving the washing machine to the kitchen where is less used.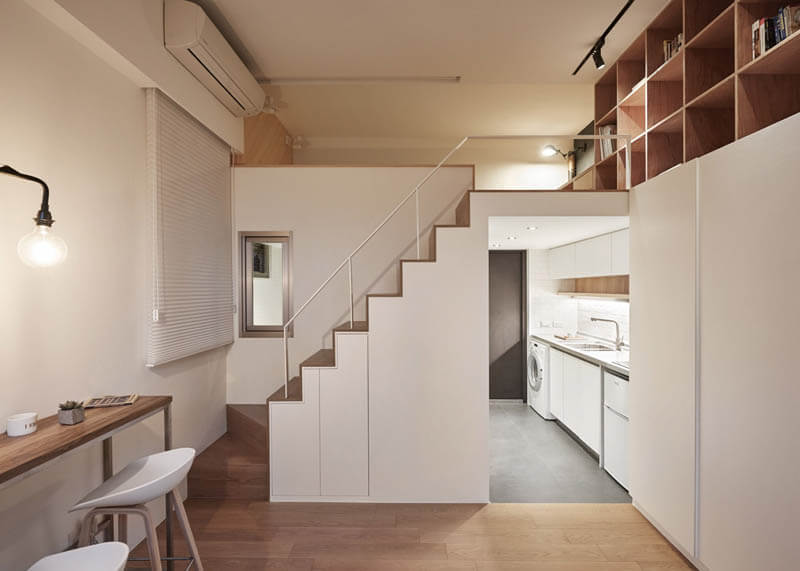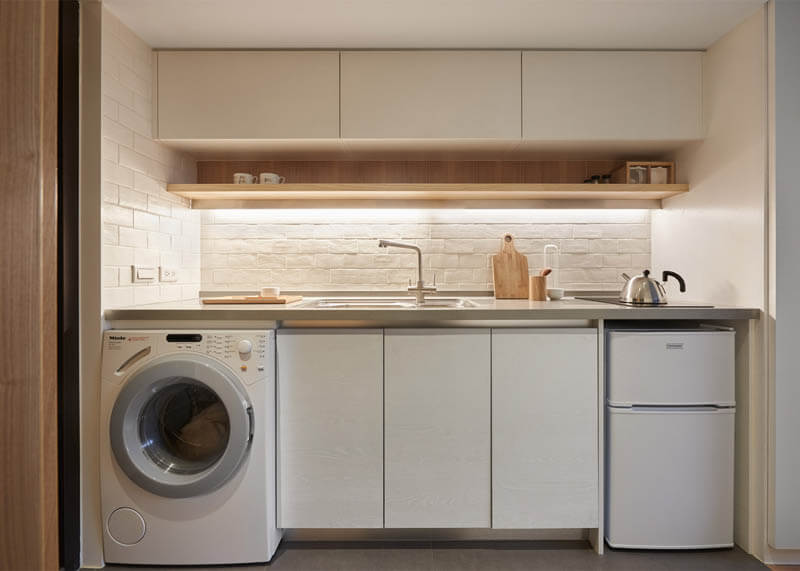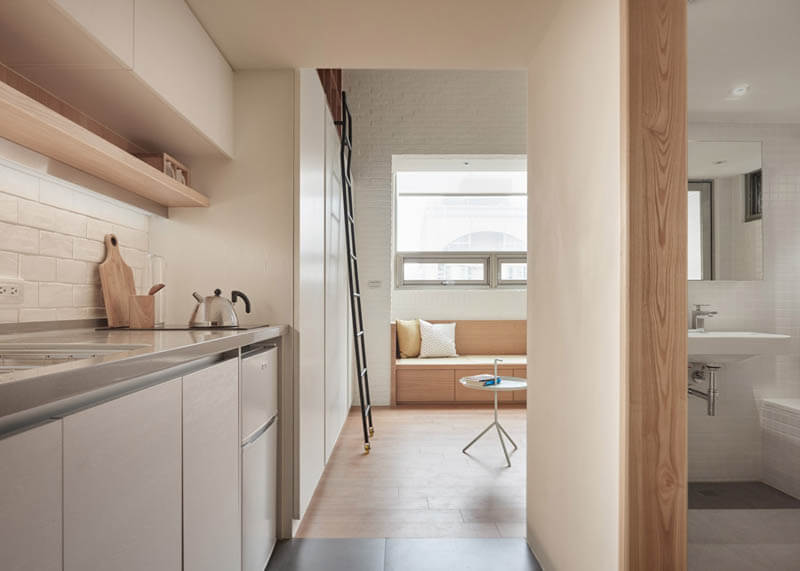 The 3.3 meters from floor to ceiling wall is covered with storage. It has wardrobes on the bottom and square shelves on top. This configuration allows the resident to access the clothes she needs with privacy. And use a ladder on the occasions to access other things like her books and other objects.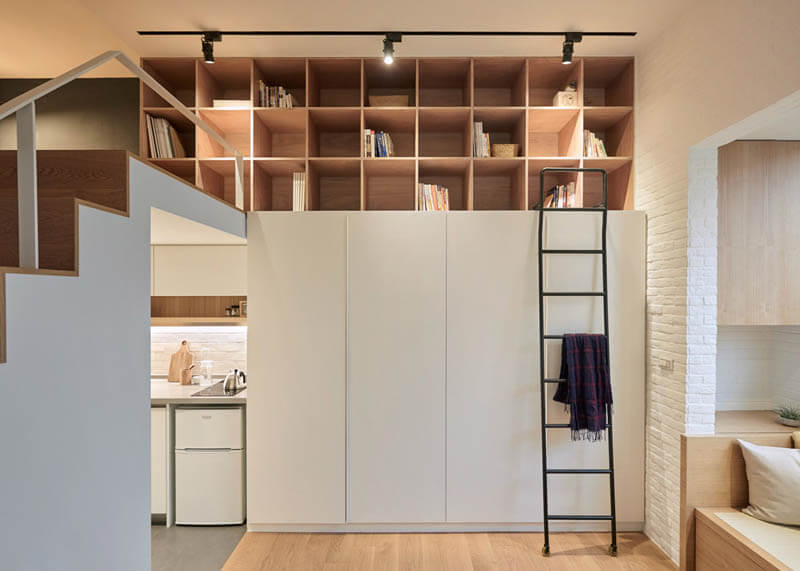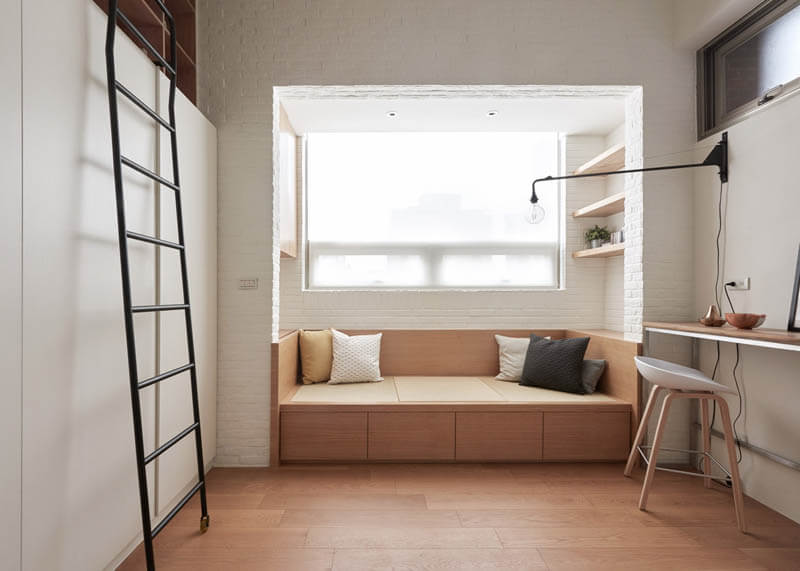 Downstairs, the living room is left as bare as possible in the middle to allow the resident space to exercise. There are two slim wooden tables places along the wall. However, they can be configured as a rectangular dining table when needed. Under the main window is an alcove that has been filled with low storage cabinets. It is topped with tatami mats to make a couch. Concealed storage is also included under the stairs leading to the mezzanine.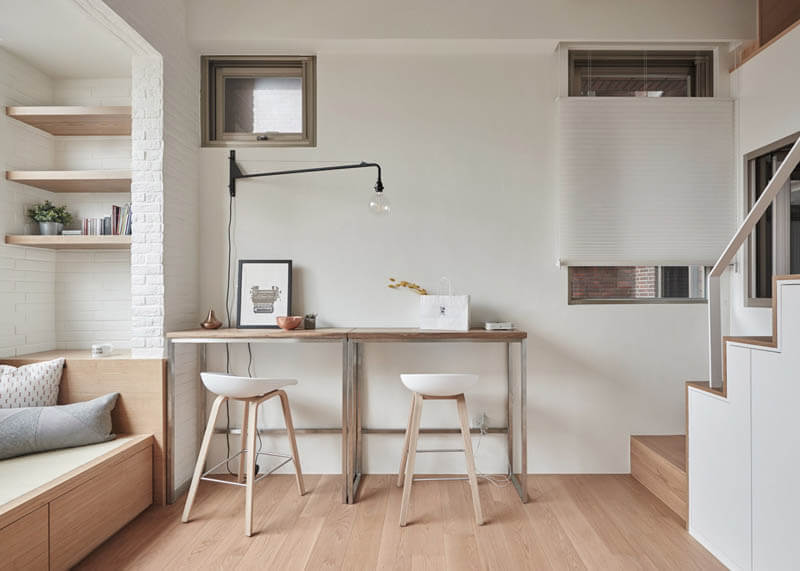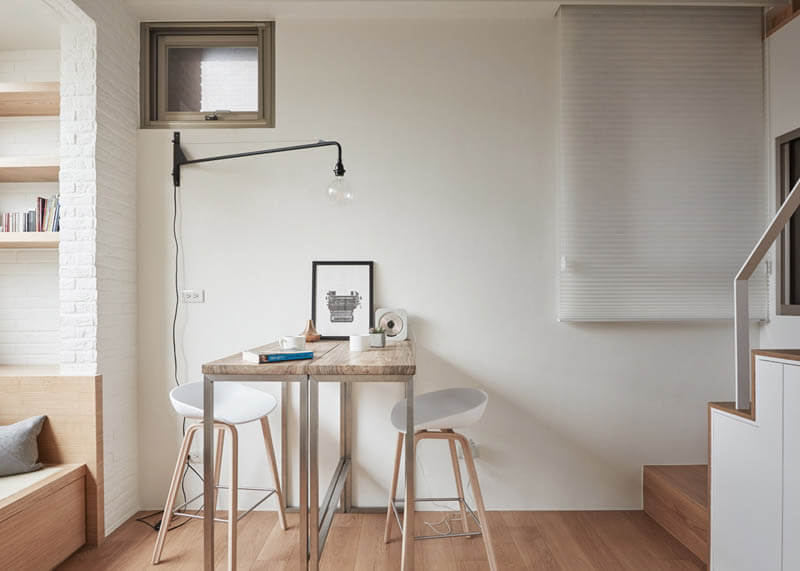 On the mezzanine level, it has a bed and a small built-in desk, designed to be used by a person sitting cross-legged on the floor. Moreover, square shelving can be partially accessed from here as well.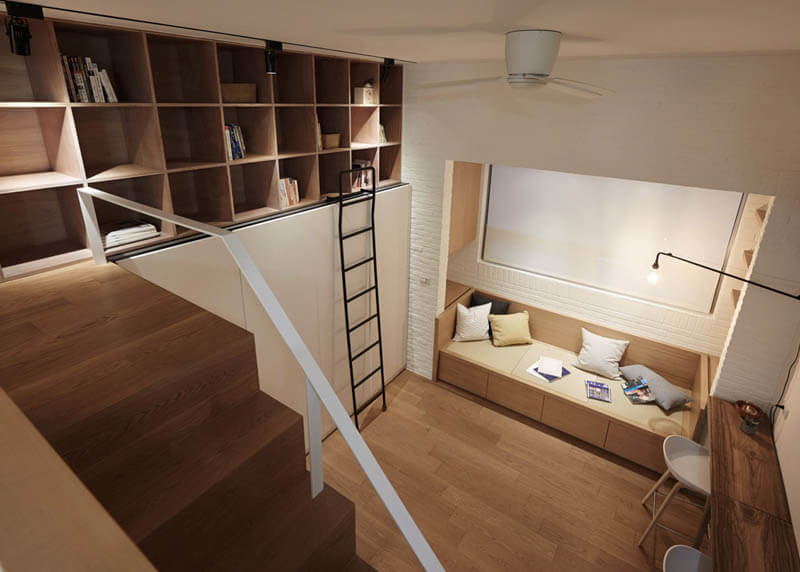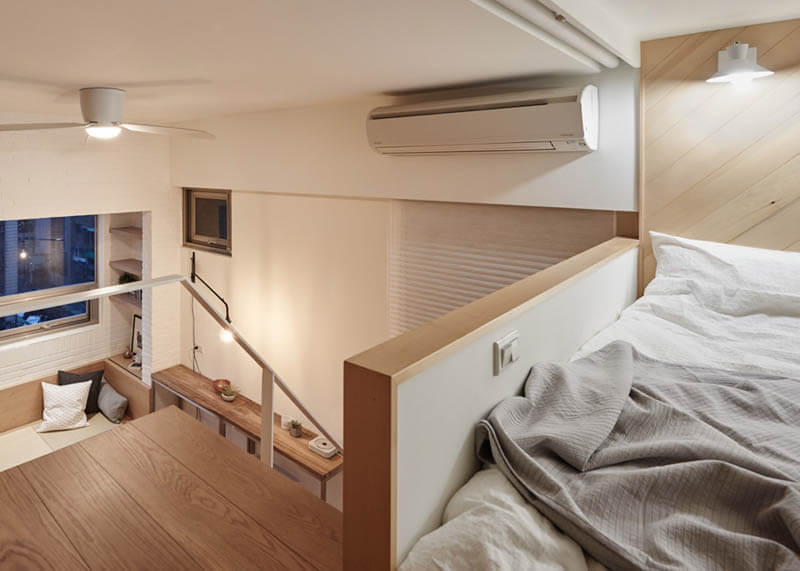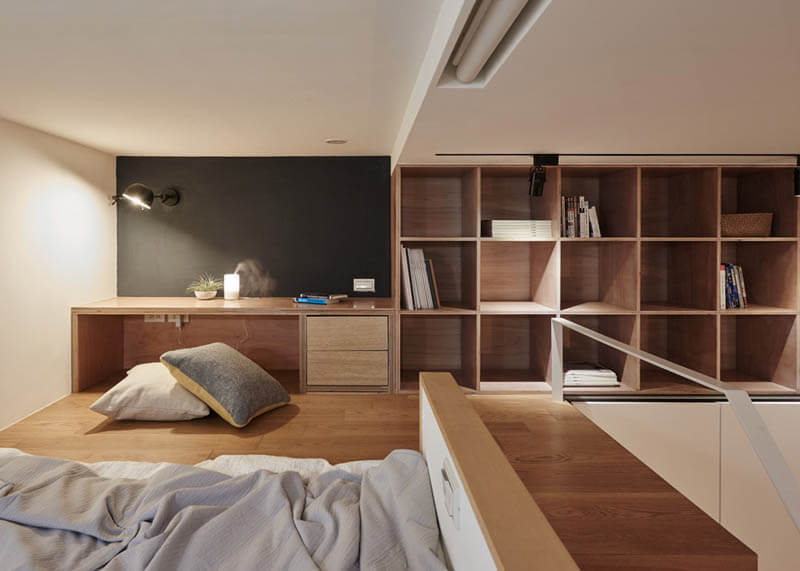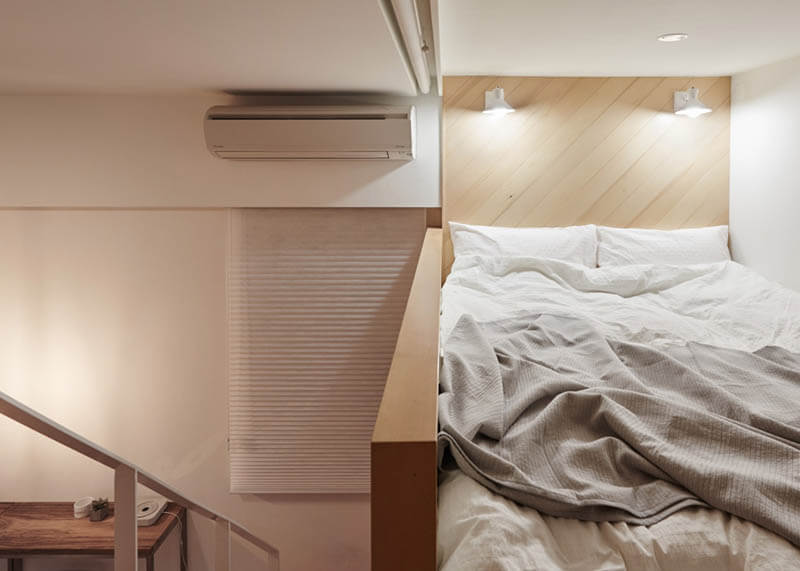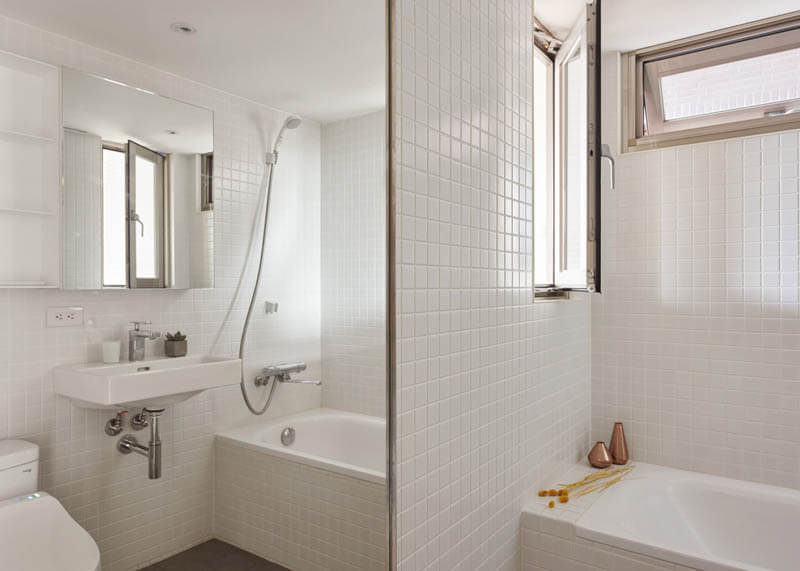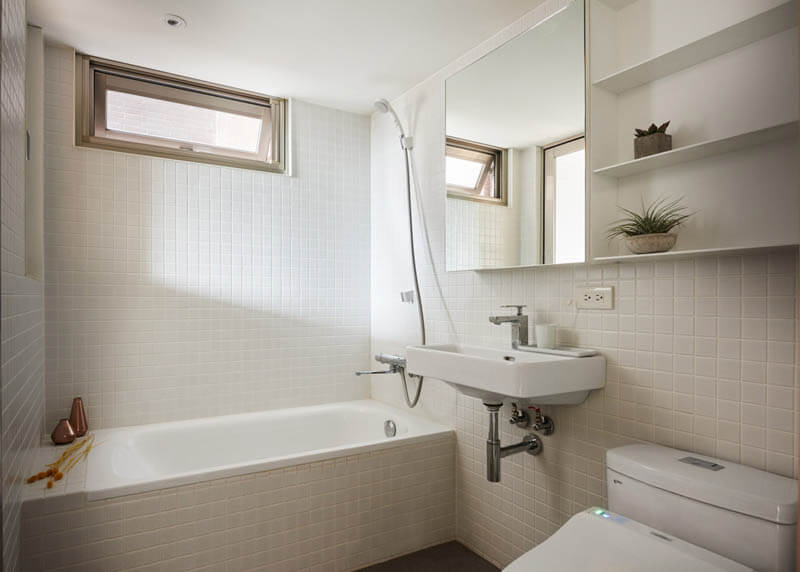 I have to say, I am really amazed by the amount of storage this place has. It literally has storage everywhere.