Whether functional or not, a fireplace holds a central place in your home. Then why not use this opportunity to spark your creativity a bit and style your fireplace and make it a focal point of your home with the following brilliant ideas.
Without further ado, let's get started with the ideas to further enhance the decor of your living space.
Bring Some Life With Plants
While the choices are many, you must consider a few pointers very carefully before going green around your fireplace. First of all, let's understand that an electric fireplace is usually kept away from windows. So, the plants won't get ample amounts of sunlight as anticipated.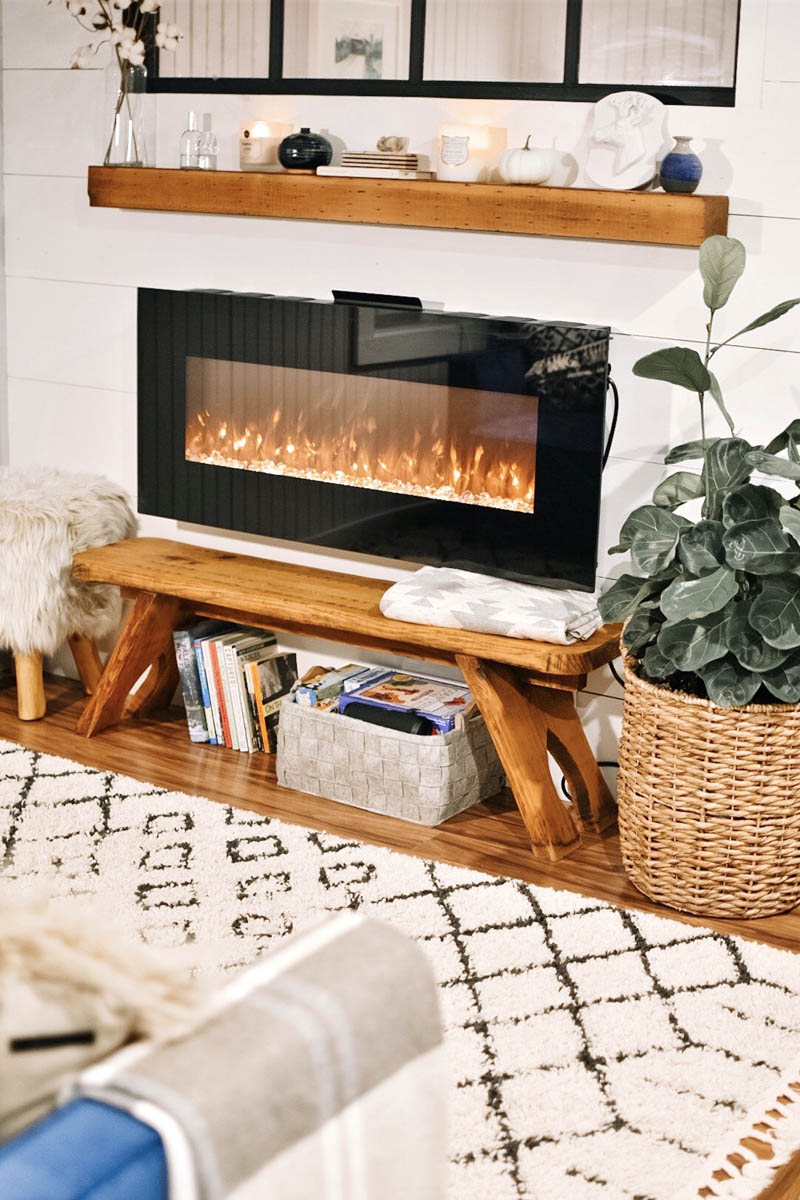 So, either go for plants that survive well in lesser light or go for LED grow lights when placing plants as a part of your fireplace decor. Ideally, you must opt for the following plants to upgrade the look of your home.
Muehlenbeckia
Areca palm
Christmas Cactus
Pothos
But make sure you keep in mind the light in the room, overall decor of the home, and available size to determine the type of plants you want to include. For instance, if you live in a hot place, you can opt for cacti if your home is inclined towards minimalism or modern styles.
Built-ins to Organize Materials That Syncs With Your Activities
The best way to utilize the place around your fireplace is going for open shelves. You can use the same for a variety of purposes. For instance, you can use that to display your favorite pieces, or media components, such as TV or music systems. You can use the same to display your favorite books as well.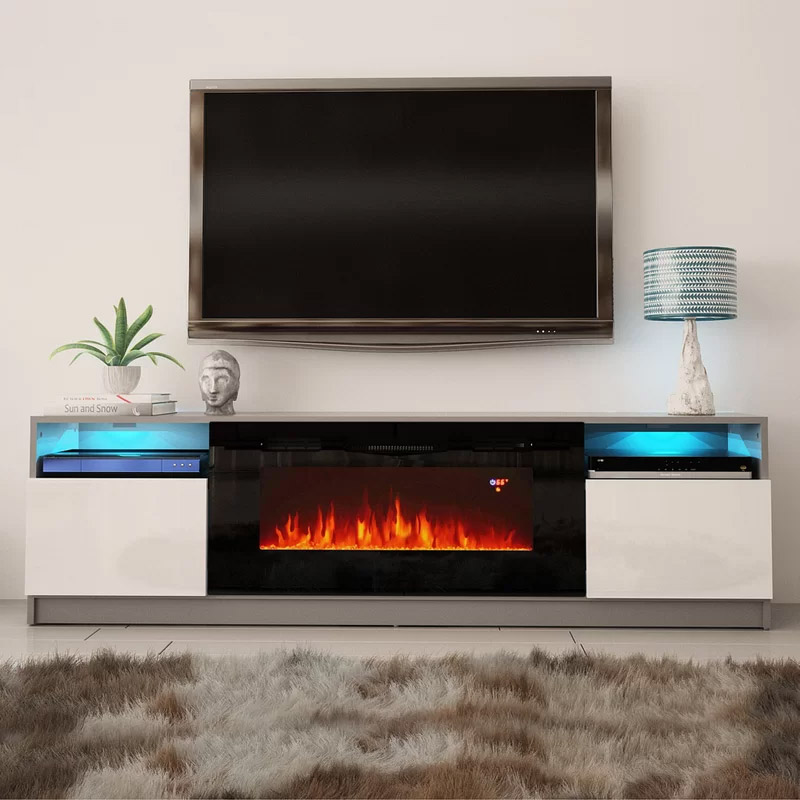 Additionally, you can convert the space around the hearth as a seating place. You can convert the layer beneath this seating arrangement for storage as well.
Accessorize The Area Around The Fireplace
Who said you need to limit yourself to the mantel? You can also accessorize the area around to further accentuate the fireplace in your living room. For this, you can particularly take more interest in the furniture in this area.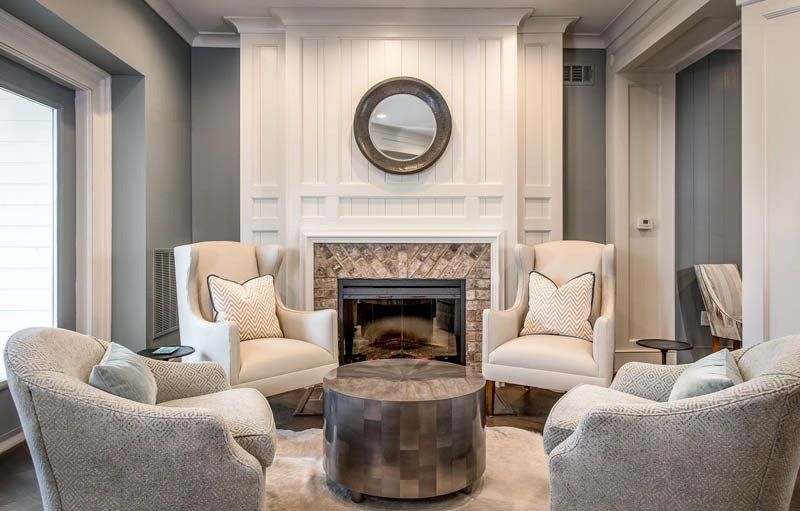 For instance, you can go for wingback chairs and sofas to create a majestic look. You can also opt for a classy look with a chandelier that will also give your room a contemporary look.
Go For The Obvious- Mantel Decor Ideas
You can give your fireplace a touch of texture by accessorizing different options with your mantel. For example, you can go all in with those tall candle holders. They can act as a piece of decoration. You can also go for some birch logs to add the comfort or cozy look around the hearth.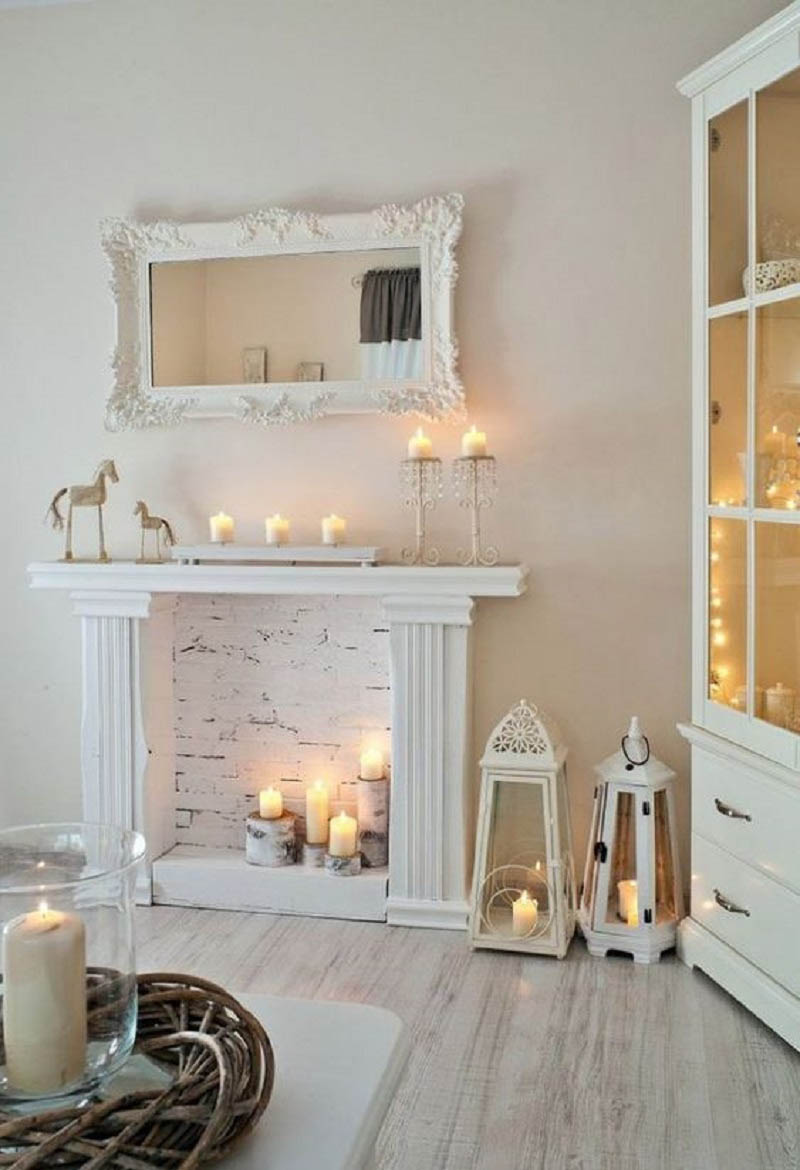 Further, you can also create a mirror effect by opting for big wall mirrors that go well with your fireplace design and your home decor. The options are countless. Just opt for one that upgrades the look of your room.
To Sum it Up
Electric fireplace is the heart of your home. There is no doubt about that. Just make sure don't place your items randomly. Understand the concept of balance and proportion and spruce the look of your living room.