Buying a new home can be an exciting experience, but that excitement may soon turn into a headache, which your regular paracetamol won't be able to help. Thinking of all the steps necessary to ensure your home is suitable to move into can soon become overwhelming, even for people who have already dealt with several renovations.
One of the crucial elements of designing suitable and long-lasting interiors can be the flooring you decide to install. With the market overfilled with ranges of types and variations to choose from, you can easily find yourself too confused to determine precisely what you're looking for and what will be best suited to your needs.
All those questions related to flooring can start adding up fast, so whether it's wooden, tile, or hybrid laminate flooring you're considering for your new home, we're here to help you understand why each of those options may have its benefits and suit a specific lifestyle.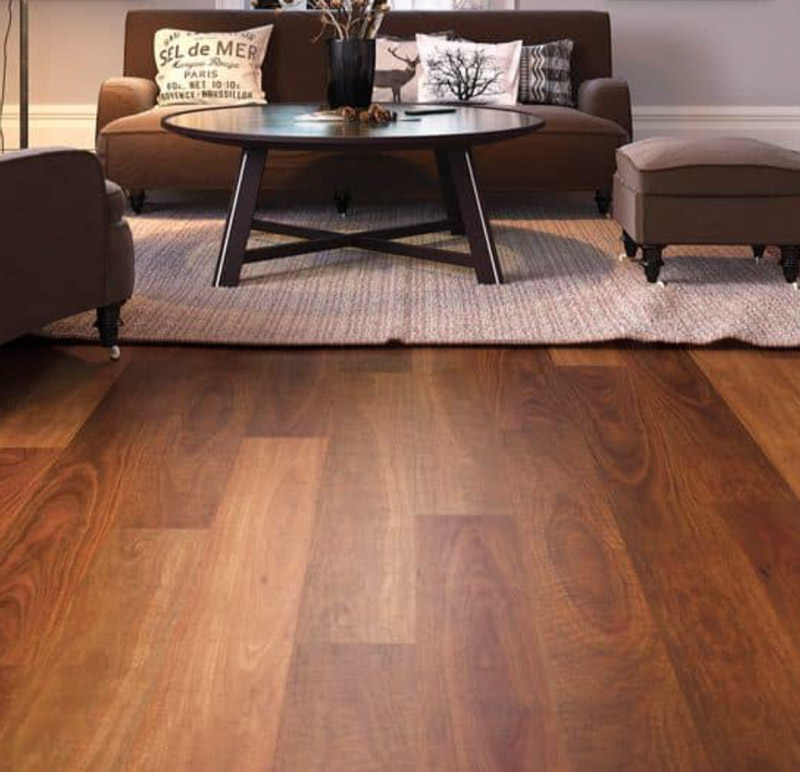 Types of Flooring
The market is already flooded with all kinds of flooring, yet it always seems like there's just a new type coming out tomorrow. First and foremost, you should decide on the flooring type you want to cover your interior with, with the mindset that you'll be seeing and walking on it every day. Additionally, you need to consider all the additional factors, for example, whether you have children or pets who utilize the floor differently.
So, maybe flooring isn't the category where you should look for budget cuts. You don't have to opt for only a single type of flooring for the whole house, but this minimizes the risks of the design being inconsistent.
Wooden Flooring
Hardwood flooring has undoubtedly conquered the rankings for the most popular flooring type in the U.S., due to its simple construction, easy montage, and durability.
There are hundreds of hardwood flooring types available on the market, from the raw oak woods to exotic Brazilian cherry woods. Of course, the exotic and unique woods will not only be accompanied by a distinct finish but may also come with a hefty price tag.
One of the most significant advantages of hardwood flooring is its durability and an everlasting look that will definitely look great for decades to come.
Hardwood floors can cost anywhere from $3 to $14 per square foot, but you may expect to pay a premium price if you're opting for some more exotic wood types. You may also need to bear the costs of installation, which may add up even a few hundred dollars more. However,
for those kinds of flooring, you should rely on a professional who will assure the proper installation process and eliminate the risk of unnecessary damages.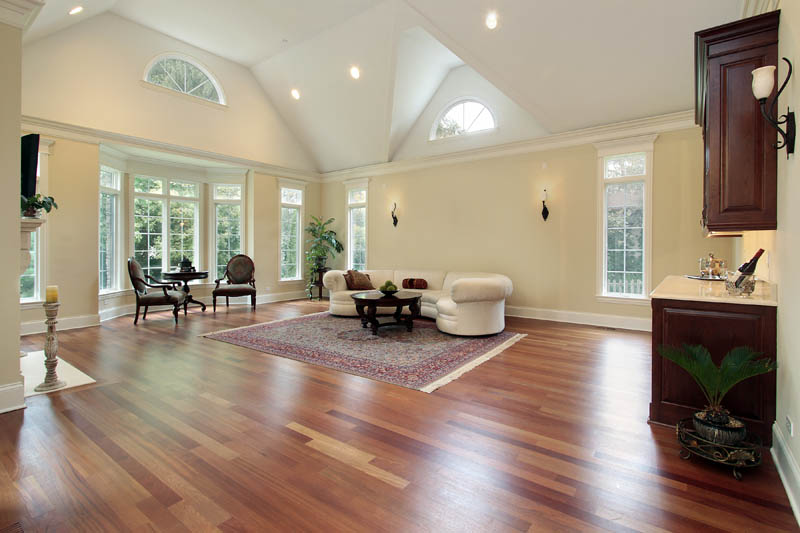 Laminate Flooring
This flooring type has become increasingly popular over the last couple of years. Its great durability and easy montage make it an excellent choice for people who value comfort, esthetics, and a reasonable price. The top layer can imitate any material, whether it's wood, stone, or tile, as it's made of a photograph that's laminated under a plastic coating, thus the name.
Laminate floors are known for mimicking other floor materials without their hefty price tag. They're also straightforward to install, remain clean for a more extended period, and in general, don't require as much maintenance as other types of flooring. They can be installed over existing floors and are interchangeable if you get bored with the current look. They will cost you around $3 per square foot on average and save you some extra costs if you decide to install them yourself.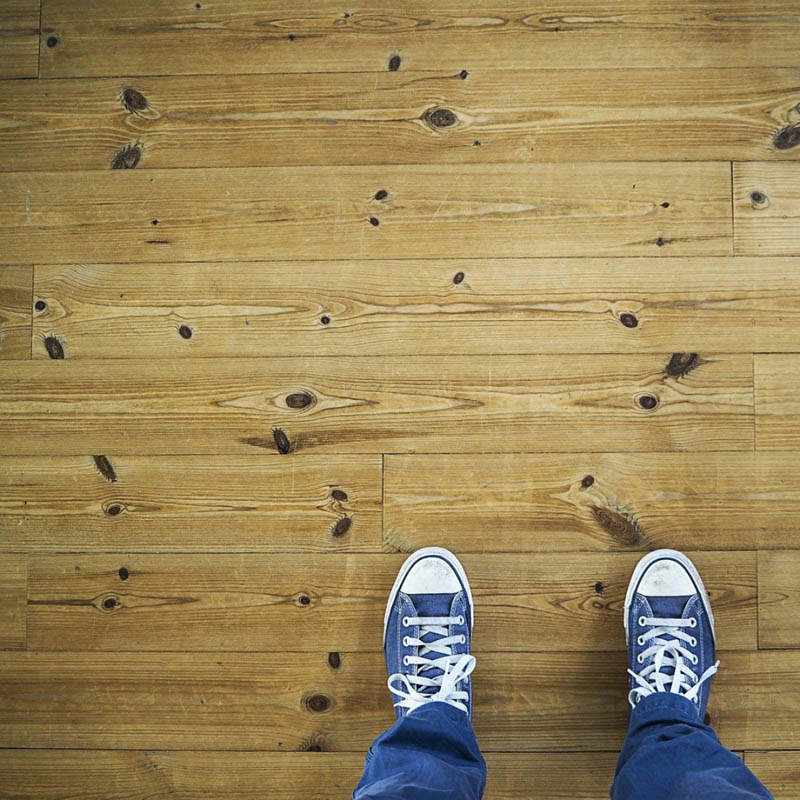 Tile Flooring
A tiled floor is a perfect choice for people that value a clean environment, as it is the easiest to maintain, keep in good condition and can be useful in places that gather a lot of bacteria. This type of flooring is durable, but it is not very cozy and welcoming.
It is best for high-traffic areas and spaces that can quickly become wet or accumulate a lot of moisture. Contrary to wooden flooring, porcelain tiles don't absorb water and remain intact for a longer period, but it may get damaged after exposure to moisture for a prolonged time.
This type of flooring will cost you roughly $2 to $15 per square foot; however, due to porcelain tiles requiring more careful placement, the cost of installation might be higher than for other types of flooring.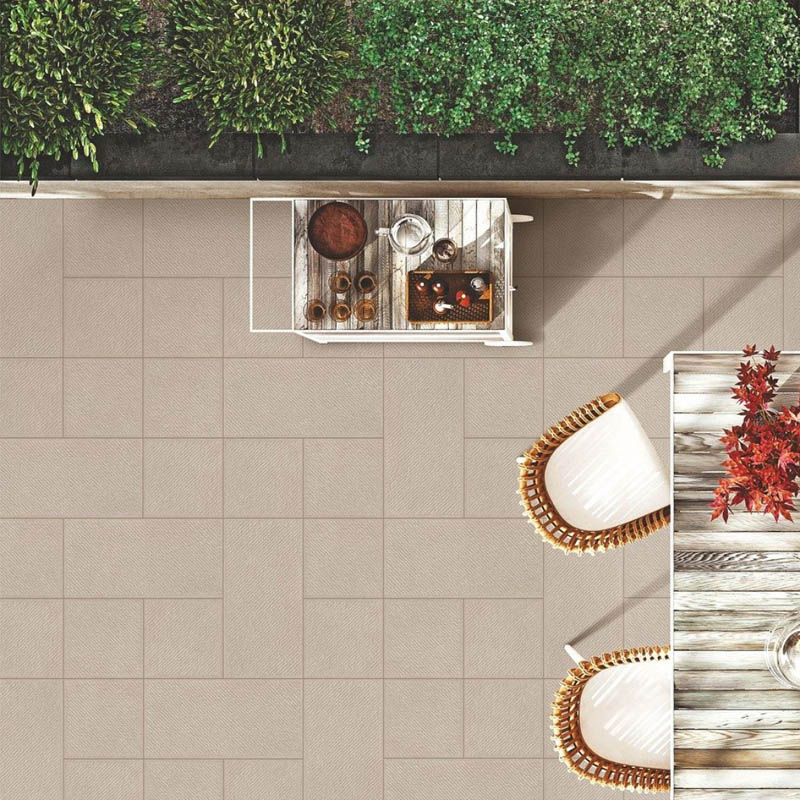 Other Aspects to Consider
While deciding upon your home's ideal flooring, you should also take into account other aspects that may be crucial to your future satisfaction. After considering the most critical factors, such as whether the flooring will be located in a high-moisturized area, you should also focus on other aspects, such as pet-friendly flooring or carpets specifically designed for people with children.
Make sure you've got a budget in place, as in the world of flooring, you need to remember that you'll require a proportionate amount of panels to suit your footage, which can quickly add up and make the final costs skyrocket.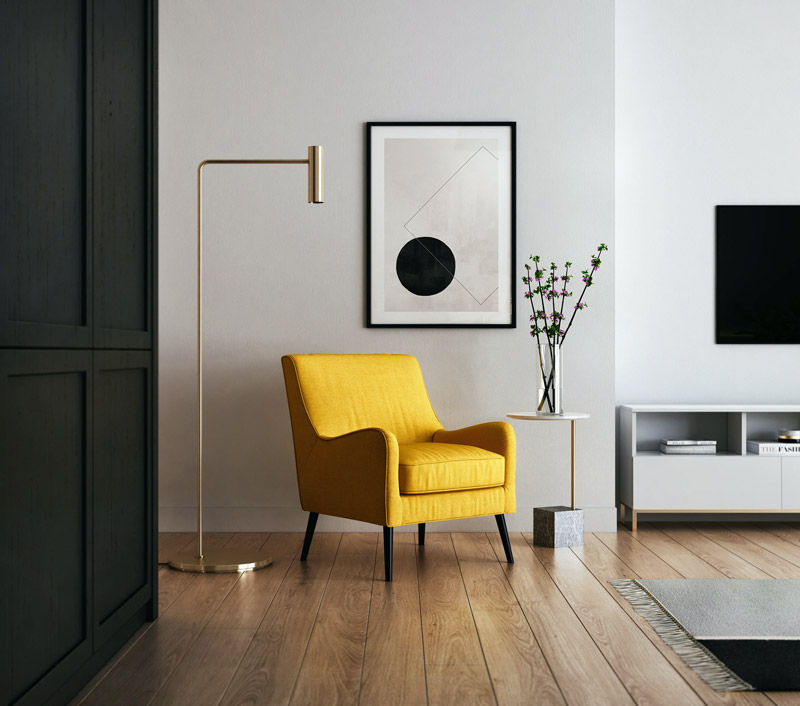 Concluding
Choosing the perfect floor can easily become an overwhelming experience, especially if you have no previous experience in that regard. With the market flooded with available options, it
can be hard to know exactly what you will like and what will suit your needs. However, the esthetics shouldn't be the most important aspect to consider while choosing a surface. Of course, the floor needs to match the design, but bear in mind the practicality of the floor you're going to install. And then, before you make the final choice, take some samples and test the look in different lights around your home to ensure that it will present itself as well as in the store!