Cardboard furniture isn't something new but design a whole place using cardboard as main material is not common at all. I remembered 10 years ago, when we featured a company called "Nothing" who uses cardboard as material and built the whole office, the post was so hot and there are lots of negative concern about the fire hazard. That is quite understandable and I guess that is probably the reason why such type of creation didn't get popular.
But these days, we came cross another news that mentioned Mumbai-based cafe called Cardboard Bombay that uses corrugated cardboard to compose each chair, table, and light fixture, in addition to the sinuous walls which sweep across the space. This material was chosen because of its sustainability, versatility, and ability to absorb sound. Also the architectural firm did quite a lot experiment with the cardboards with typical hospitality factors such as water resistance and temperature changes (Not sure why didn't mention the fire!). Next NUDES designed the undulating chairs, light fixtures, and wall partitions to have a similar free-flowing appearance, and treated cardboard tables with wax to seal the furniture and prevent water absorption and facilitate ease of maintenance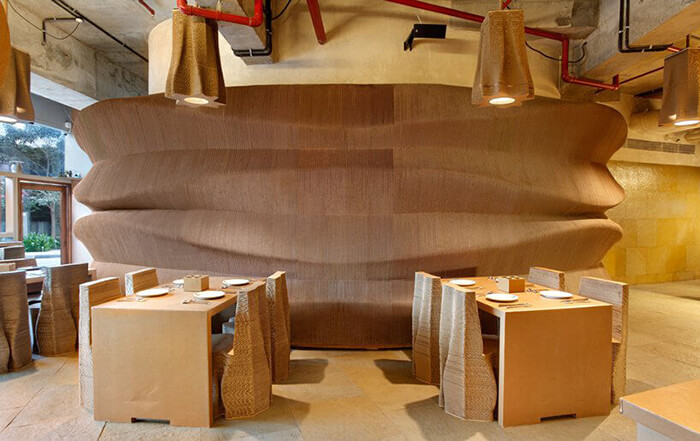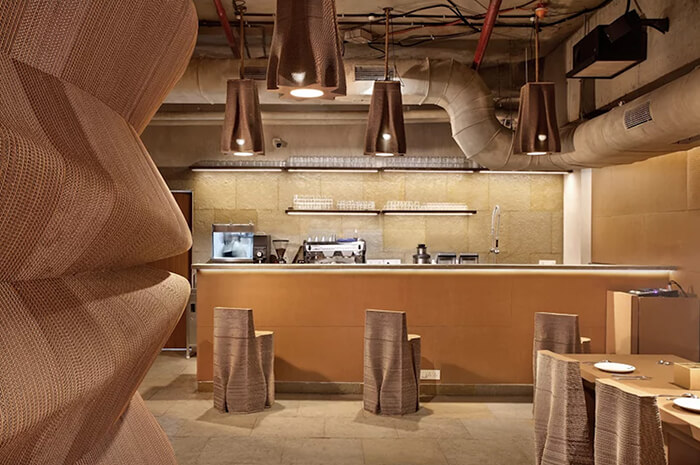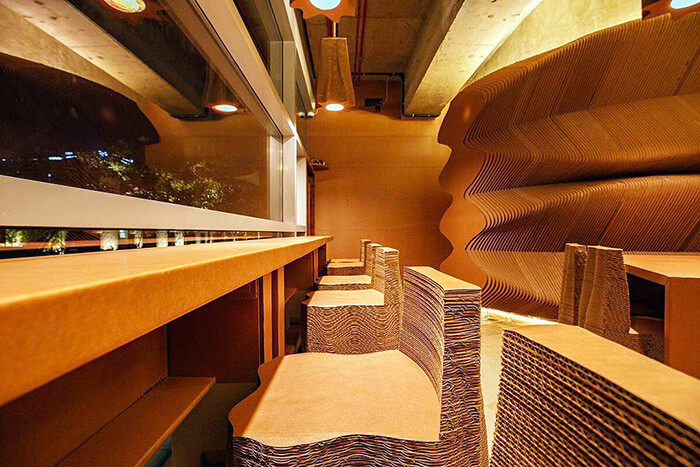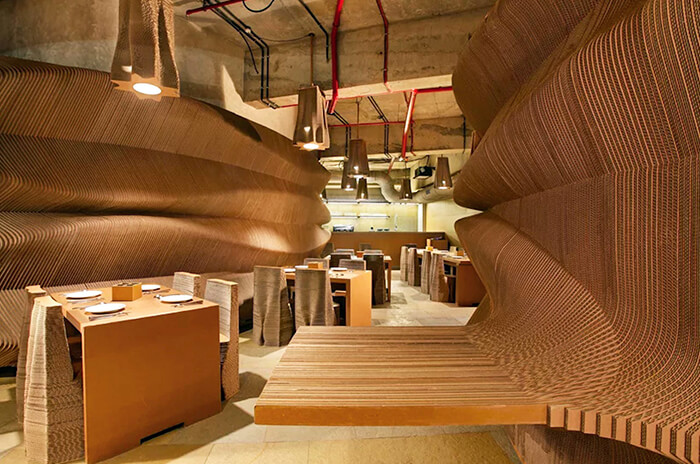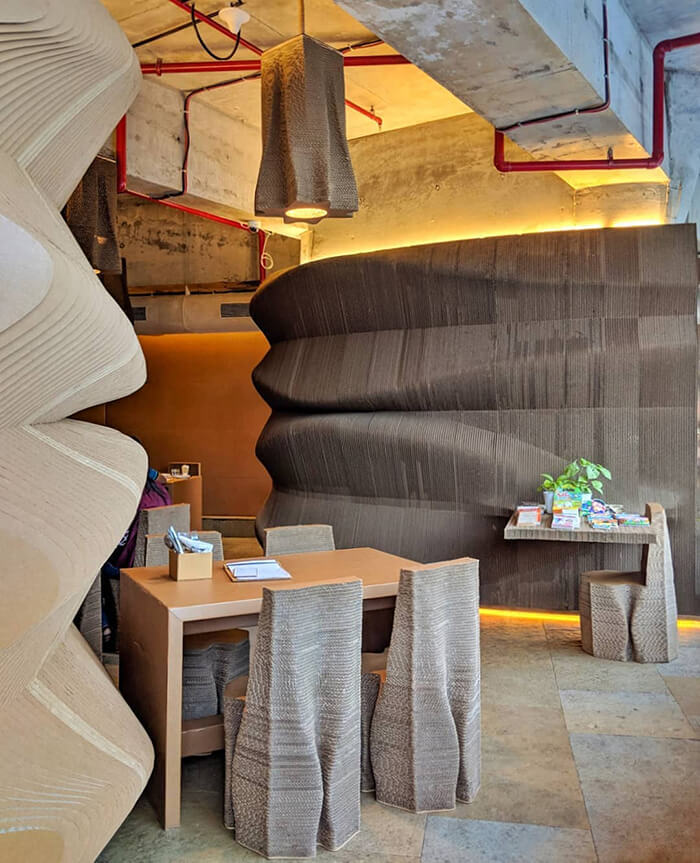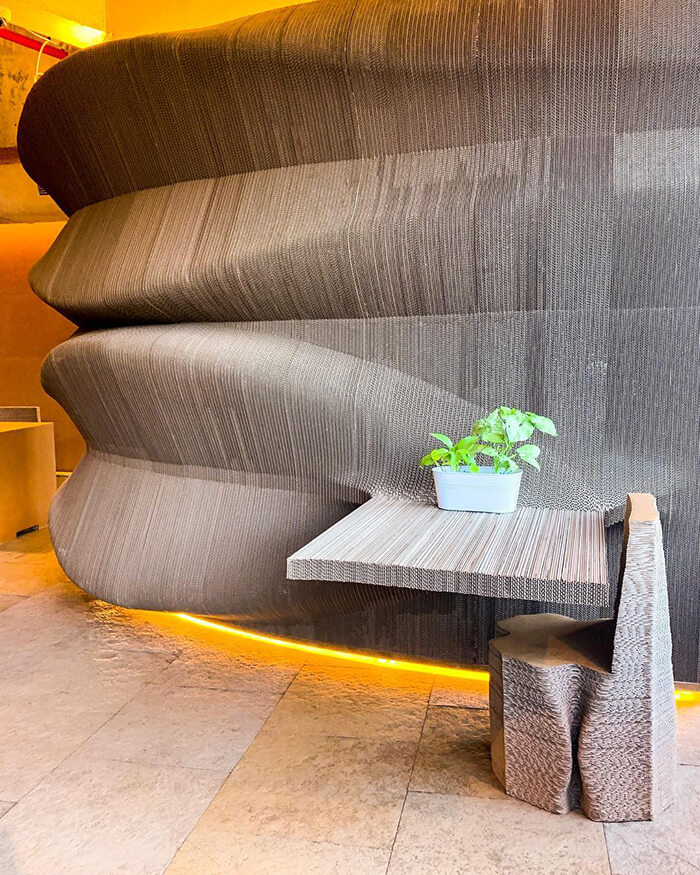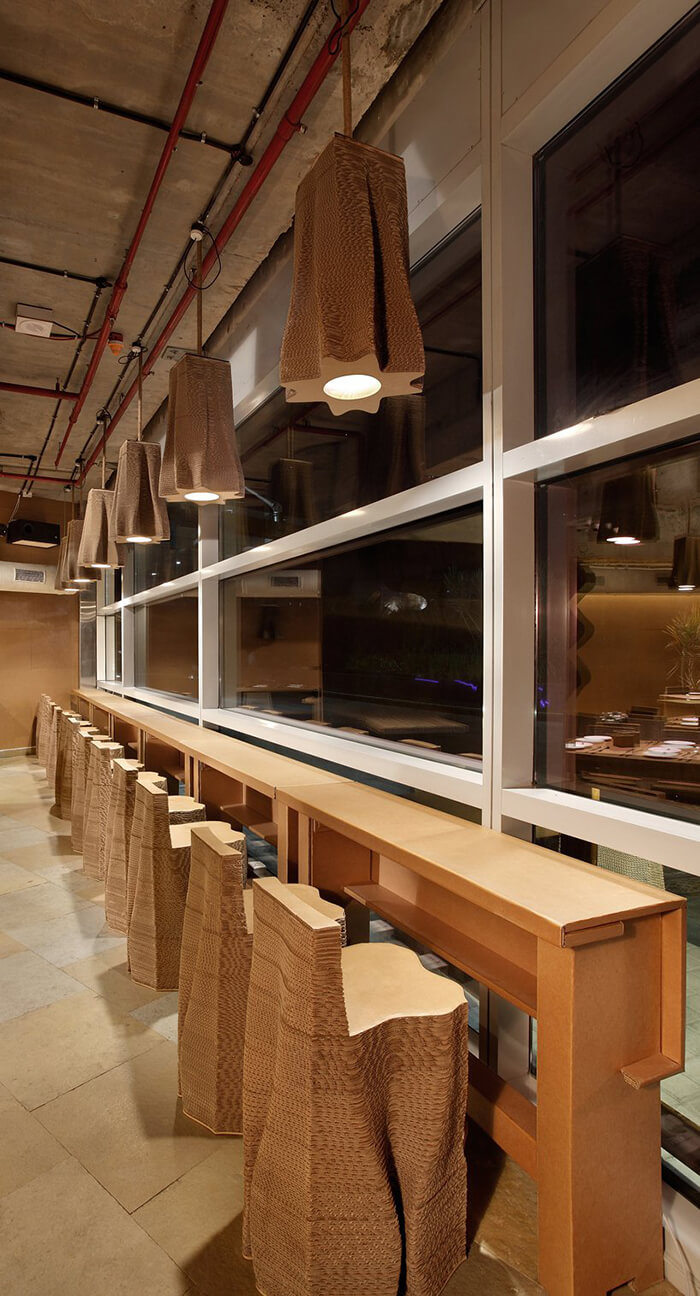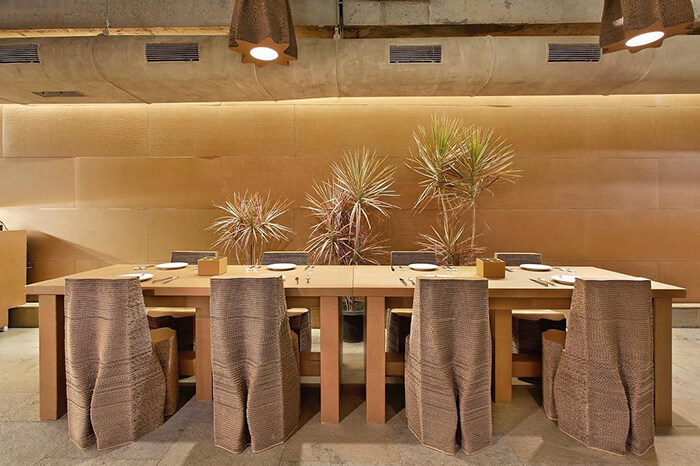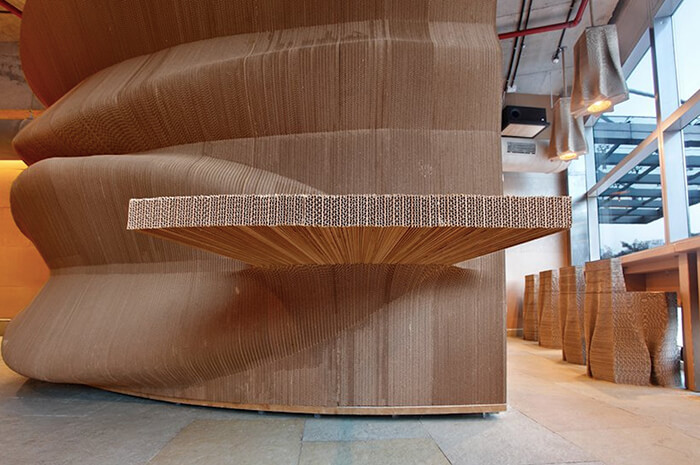 Not sure about you, there are many sustainable and durable materials. I am not sure why cardboard? And personally, I don't really link the interior design of this cafe. How about you?
via: designboom