Over the years, flooring has changed dramatically from people preferring to install laminate flooring, solid wood and engineered wood to vinyl floor tiles. As well as being able to choose from a huge range of materials and designs, as seen on Stories Flooring, you also have a number of installation options too. As technology has progressed, it has introduced numerous advanced features, including click system installation.
A lot of floors sold today feature the click system installation method. It is especially common on luxury vinyl tiles. So, what are the benefits of click vinyl and should you consider choosing it over wooden style flooring?
Advanced, realistic designs
One of the major benefits of click vinyl floors is that they feature extremely realistic designs. You can find both realistic stone and wood designs; perfect for those looking for the aesthetic appeal without the costly maintenance and potential issues stone and wood floors present.
As technology has advanced, vinyl designs have become more realistic, with many featuring a photo surface for breath-taking authenticity.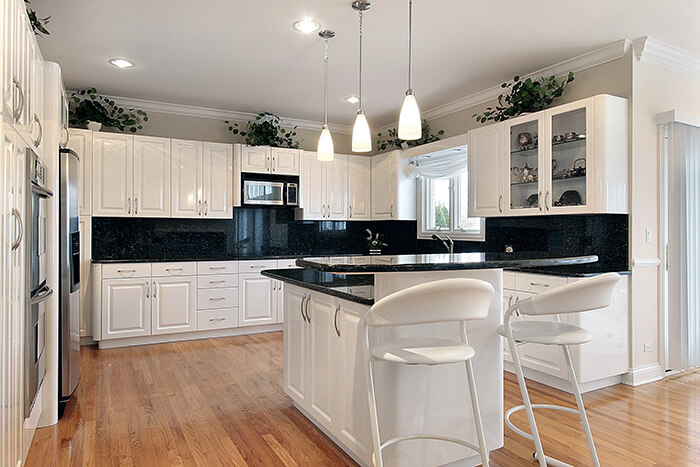 Extremely easy to maintain
Another big benefit of click vinyl floors is that they're extremely easy to maintain. You'll find them a breeze to keep clean as they aren't prone to the same damage as wooden floors when exposed to cleaning chemicals or water.
Giving the floors a daily sweep or hoover, along with mopping them once a week should be all you need to keep click vinyl looking its best. You should also clean up any spills right away to avoid potential staining.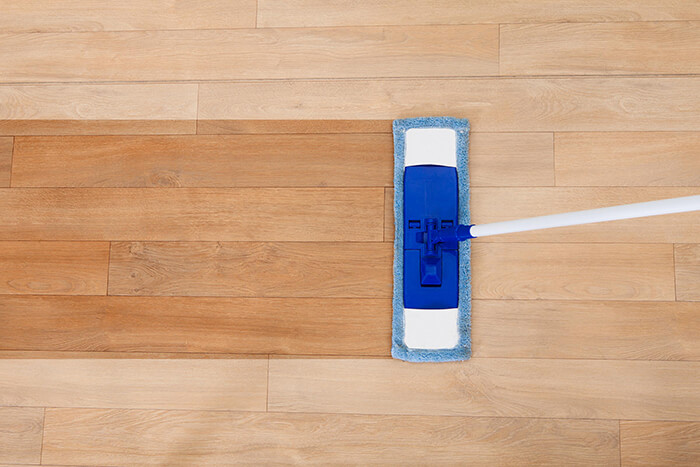 Fast and easy to install
Click vinyl is known to be one of the easiest types of flooring to install. While click systems do differ between manufacturers, all systems are quick and easy to use. The tiles or planks simply click into place with minimal effort.
The ease of installation means you should be able to fit the floor yourself. This will save you a small fortune on professional installation.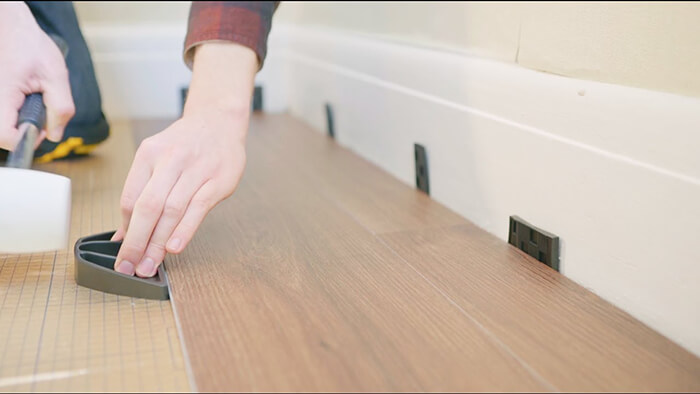 Exceptionally durable
Vinyl is one of the toughest floors you can invest in. It's designed to last for many years, often featuring a 5-10-year guarantee. Compared to standard vinyl, it's much thicker and is designed more like actual tiles or planks. So, although it's slightly more expensive than standard vinyl, it does have a higher quality design and is therefore a lot more durable.
Comfortable, warm and compatible with underfloor heating
When you compare click vinyl to wood and stone flooring, you'll find it's so much warmer and more comfortable. You can even install it with underfloor heating to enhance its comfort even further. There's no risk the floors will warp or shrink due to the changing temperatures.
Its warmth and comfort make it particularly popular for installation in the bathroom or kitchen. It's naturally water-resistant, but if you are installing in moisture-prone areas, be sure to choose a floor that's 100% waterproof.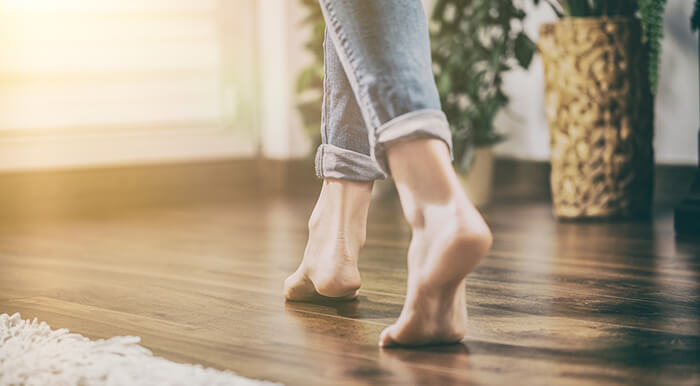 Great noise reduction benefits
Vinyl floors are a lot quieter than stone or wood flooring. So, if noise is a concern, you'll definitely want to consider investing in click vinyl. Some floors are specifically designed with noise reduction too. As click vinyl needs to be installed with underlay, this too reduces its noise levels even further.
These are just the main benefits click vinyl flooring provides. If you're looking for a low maintenance, practical and modern flooring solution, click vinyl is definitely worth considering.