Just because your bathroom is on the smaller side doesn't mean it can't be a stunning space to help you relax and unwind every evening. The problem is, when everything is such a tight squeeze, how do you ensure that it's practical as well as fashionable?
Here are just a few interior design tips that will help you stay on trend when picking up your next set of bathroom furniture…
Opt for wall-mounted units
In a small bathroom, minimalism is key, so that you can make the footprint feel as big as possible. Wall-mounted units and toilets help to create that feeling, concealing all pipework from the eye, so that everything appears to blend together. Having a white toilet against a white back wall is a good example of this, but use a dark wood unit with clean lines as a contrast. If everything else is lightly-coloured, it will complement the contemporary space rather than making it feel closed in.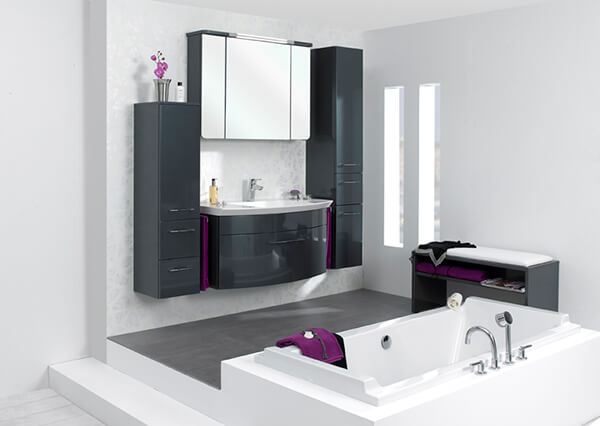 Use walk-in showers
If this is for an ensuite as opposed to a family bathroom, then eliminating the idea of a bath will free up a lot more space. Having said that, who said showers can't give you the same luxurious feeling as a bath? Opt for a high-tech model with water jets for back massages, or keep things sleek and simple with a rain shower head. Above all else, opt for either a very shallow base, or no base at all with wet room tiles, so that you can have a walk-in shower that's completely flush to the floor. You can continue your solid tile pattern too, giving the illusion of a larger space.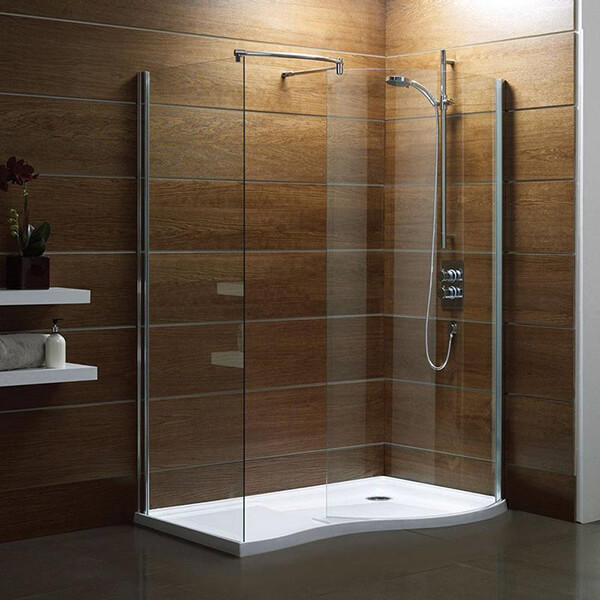 Use large-block tiles
Speaking of tiles, it's important to get the right type of tile in a smaller area. If you opt for larger tiles of a rectangular shape, they will naturally elongate the room and make it feel bigger. If you don't have natural light, opt for very pale, off-white colours, while in rooms with windows or skylights, you can afford to go for a slate or stone grey. Make the most of any wall recesses too; tile around them in the same colour, paint the inside white and cover with a frosted glass door.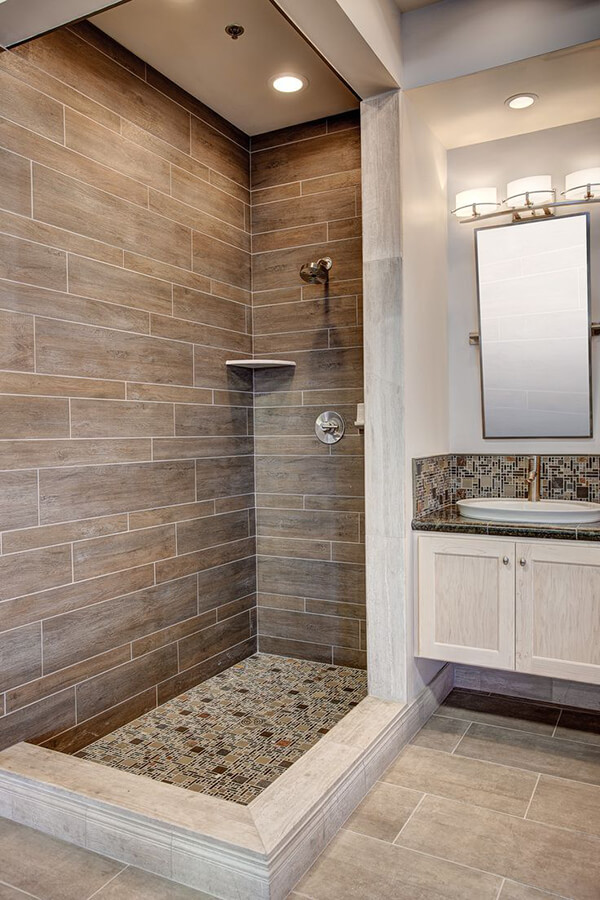 Don't discount wet rooms
Perhaps the most practical and creative solution to a small bathroom space is the wet room. On the one hand, there are far less bulky items to contain within a small area which gives freer movement, but on the other, they're fantastic for cleaning, as every surface can be simply wiped down. So, how do you keep it on trend? By giving it a truly unique look and injecting some personality into the tiling. As there's next to no furniture in here, opt for small square tiles and create a mosaic pattern that the greatest of Roman bathhouses would be envious of.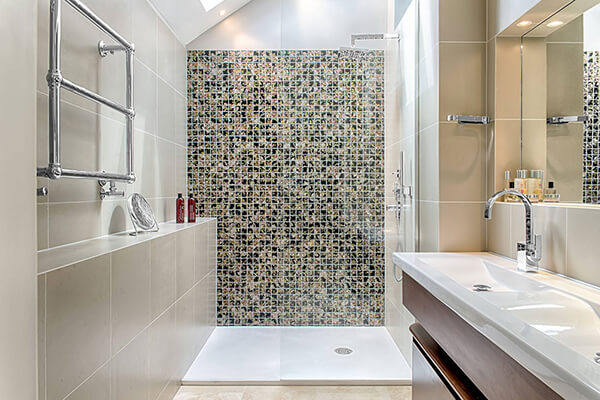 Do you have any other design tips for small spaces? Let everyone know by leaving a comment.