We all dream about a spacious and luxurious kitchen. Unfortunately, having one isn't always possible. But owning a relatively small cooking space isn't the end of the world. You have to know how to design it.
That's why if you're planning a kitchen makeover, you've come to the right place. In the article below, we'll show you the best ideas for maximizing your cooking space and making your kitchen more practical.
Once you do your makeover right, you'll quickly forget about your dreams regarding bigger cooking space. As mentioned above, small kitchens are much more functional, as they force you (in a good way) to make the best use of your space.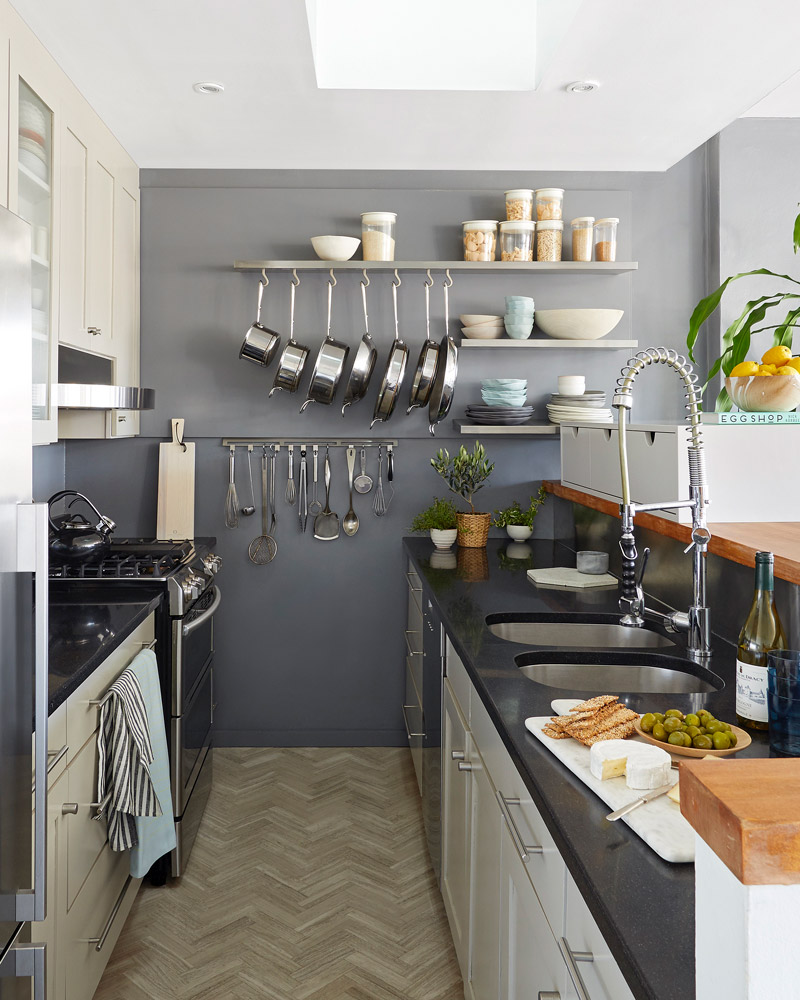 Image found on Pinterest
Keep Things Nice and… Tiny
The first thing to remember when designing your small kitchen is not to get carried away. As tempted as you may feel about investing in kitchen equipment, you have to consider that you might not have enough space.
Many people make that mistake, especially when deciding on the right sink. For example, if you've always dreamed about owning a beautiful and spacious farmhouse sink, a small kitchen doesn't make your dream come true.
However, don't despair as there is still hope. If you're willing to compromise, you can still buy yourself a gorgeous farmhouse sink and save up some space.
How? We recommend you to visit https://www.annieandoak.com/. They have a broad spectrum of various farmhouse sinks, including smaller ones that will perfectly fit your tiny kitchen and create more counter space, increasing practicality and style.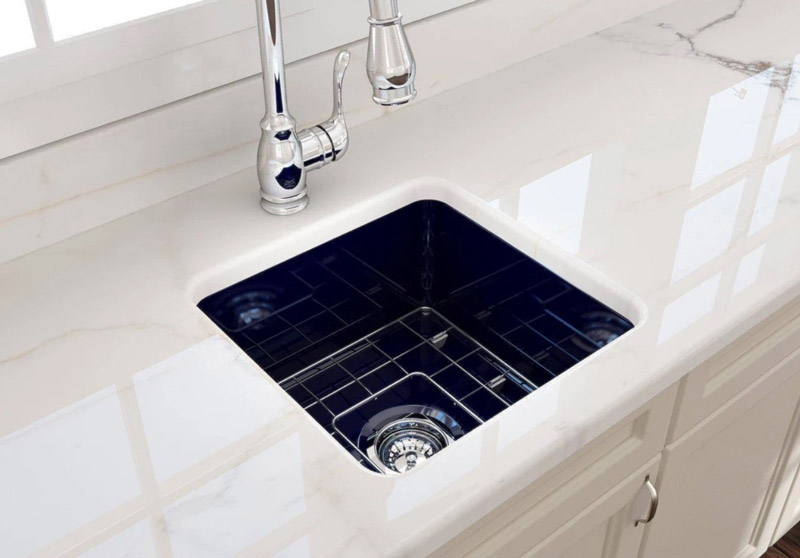 Hit the Lights
Lighting plays a crucial role in every room's integrity and design, and your kitchen is not an exception. The right light will make your small kitchen look more spacious while increasing its design and practicality.
With that in mind, we recommend incorporating ambient and task lighting in your kitchen. The first one will create a fantastic atmosphere, making your kitchen look welcoming and comfortable to be in.
The second will increase the functionality of your cooking space. It will also allow you to cook more comfortably while adding more light to your kitchen.
And don't forget to let the natural light into your room and choose the right color to make your kitchen look bright and warm.
Make Your Kitchen Island Multifunctional
You may think that there's no room for a kitchen island when dealing with a small space, but it's not true. A peninsula can really bind the area together, both in terms of design and functionality. All you need to do is make it multifunctional.
Use your island as a storage space, kitchen table, pantry, countertop, or any other function that pops into your head. It will allow you to save some room in your cabinets, giving you more possibilities to arrange your kitchen.
A good idea is also to make the island movable. It will allow you to adjust it to your needs and maximize your kitchen space use.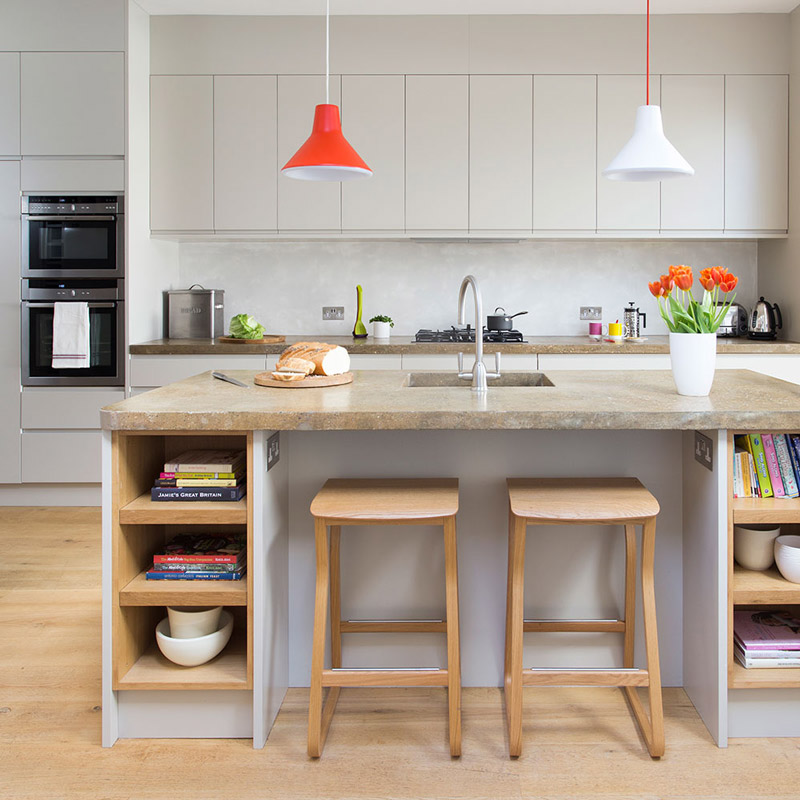 Image found on Pinterest
Open Shelving to the Rescue
It's hard to imagine a kitchen without cabinets. However, if you wish to create more space in the room, getting rid of them and considering open shelving is one of the best design ideas you can implement in your small kitchen.
It will create more space and force you to increase their functionality. Another positive is that leaving your shelves open will help you declutter your kitchen because, let's be honest, there are probably a lot of things you don't need in there.
What's more, open shelves look absolutely fantastic, as they give your kitchen a more modern and minimalistic look.

Image found on Pinterest
Become the Master of Interior Design
As mentioned before, a small kitchen means you need to do everything possible to maximize its space. And while leaving your shelves open and making your peninsula multifunctional is one thing to do, there are also other tips and tricks you can implement.
Think about how you store your kitchen supplies and cooking equipment. You can, of course, simply get rid of some of your stuff, but it should be your last resort.
Before you do so, consider implementing these smart kitchen design ideas:
Install slide-out prep station
Buy a knife organizer
Use rags to hang your cups and pots
Install a knife wall holder
Ditch the hardware
Organize your cabinets efficiently
Think vertically
Final Note
As you can see, there are many small kitchen ideas you can implement to maximize your space and enhance its looks. Consider your lighting, color, and pick the equipment you believe will suit your kitchen best.
Once you decide on that, think about implementing at least a few of the ideas we've mentioned above. You'd be surprised how brilliantly they will impact your kitchen, both in terms of design and functionality.
Also, don't be afraid to experiment. After all, it's your kitchen we're talking about, and no matter how hard we try, we can't help you give it a personal touch. That's your job, but there's no doubt you'll do it exquisitely.