A kitchen is a place where we spend most of our time. It is the center of our house, and besides cooking great food, it helps us in having a quality time with both family and friends.
Well, when it comes to a kitchen, it is not only the food we cook that matters since its design also plays a crucial role in making us feel good.
If you are reading this article, then you might be looking for some swoon-worthy inspirational ideas which will help you to give a trendy and gorgeous look to your kitchen without breaking your bank. Need not fret! Here you will get endless versatility, which will inspire you to think out of the box and create a stylish and modern kitchen.
Let's dive into some fantastic tips that will help you to bring some glamour and elegance to your kitchen area.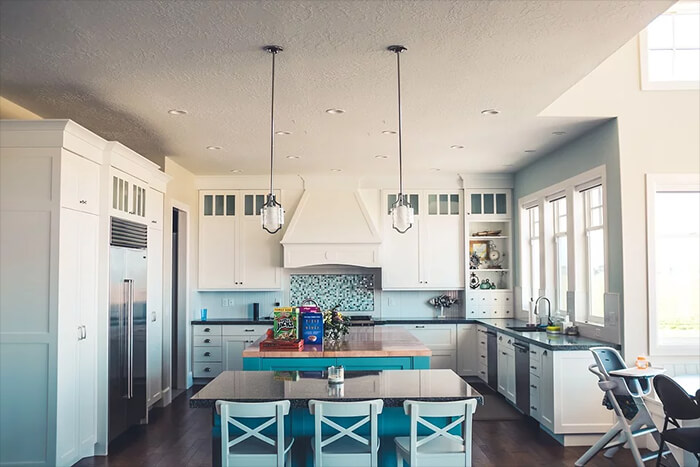 Source: pixabay
#Tip-1 Let the Colours Brighten the Kitchen Walls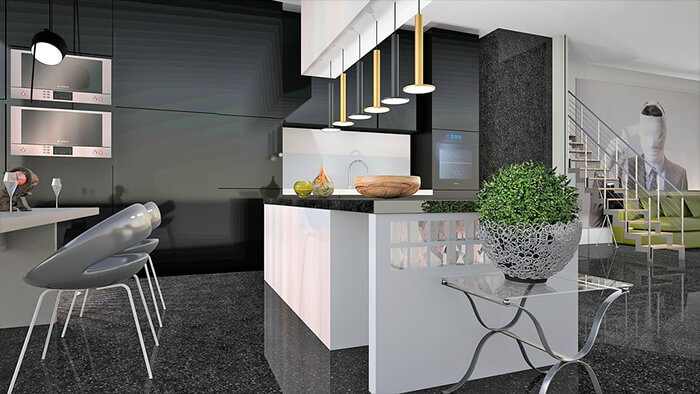 Source: pixabay
If you want striking and modern characteristics in your kitchen, then make sure you use an appropriate color scheme. Consider using white or grey color as both colors firmly command the space. No doubt, the grey color might give you a contemporary look, but with time, it will also give a slightly warmer and homely appeal in your kitchen.
Moreover, if you choose white, then make sure it does not have stains as it will give a dirty and messy look. Furthermore, the usage of light colors in the kitchen will help you to broaden the area and give an elegant look to the kitchen.
So, start bringing some personality to your kitchen room by letting the colors pour in.
#Tip-2 Create a Style Statement with Statement Appliances
If you wish to design your dream kitchen according to the latest trend and style, then incorporating statement appliances at an appropriate place and in a stylish way will help you to achieve your goals.
No doubt, buying statement appliances of latest trend can exceed your financial budget, so some people prefer to rent appliances online in Pune, Hyderabad, Delhi, Bangalore, etc. You can also prefer renting to get the appliances at an affordable price because incorporating statement appliances will not only help you to give a marvelous look to your kitchen but also add a luxurious feel to your place.
A Hot Tip- Whenever you plan to buy or rent any statement appliances, make sure you consider the texture of your room and color of the walls. Also, don't forget to measure the space area to make the best decision and give an aesthetic appeal to design a functional kitchen.
#Tip-3 Enhance the Look of your Kitchen with Cutlery
Cutlery is one of the things in the kitchen that can make the place look stylish and messy both at the same time. If the placement of cutlery is done correctly, then it will be easy for you to enhance the look of your kitchen. But if you do not focus on the cutlery, then there are chances that the whole look of your kitchen gets affected.
Therefore, instead of placing the cutlery in a drawer or a plate, one can borrow a stylish cutlery holder as it will help you to store your kitchen tools smartly.
#Tip-4 Go for a Strategic Layout
Organizing the place properly is another idea by considering which you can make your kitchen look classy and graceful. If you get successful in streamlining the items in your kitchen, then it will not only enlarge the kitchen area but also gives an appealing look to your place.
This tactic will help you to give a modern look especially if you have a small kitchen. So, try to add a modern circular hood and place the cabinets reaching the ceiling. Furthermore, you may prefer a countertop surface that extends up to the walls to give an intriguing look to your kitchen.
So, make sure you opt for a strategic layout to design a kitchen of latest trend.
#Tip-5 Let the Natural Light Flow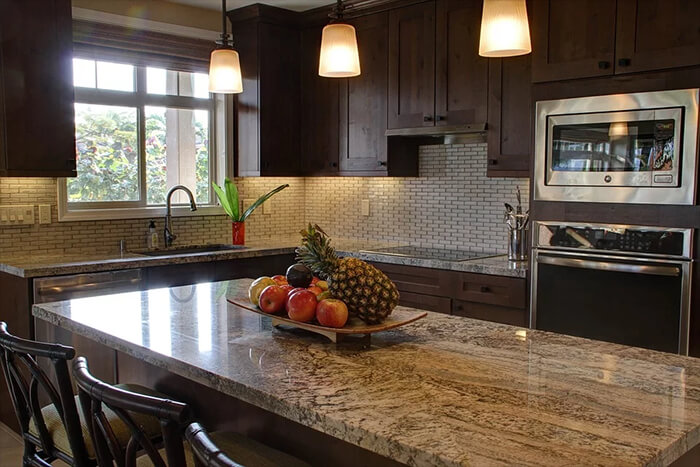 Source: pixabay
Whenever you plan to design a kitchen and want an inviting look, then don't forget to add a window to let the natural light flow in.
This tip will not only help you to intensify the look of your kitchen but also positively affect your mood. Moreover, you will get an energetic feel and love to work in a striking and modern kitchen.
Therefore, consider adding a little natural light to create a moody and monochromatic set-up in your cooking area.
#Tip-6 Place the Greens Inside
Another way to give an elegant look to the corners is by adding a touch of green. Bringing plants indoors not only helps in adding a lush look to the whole area but also purifies the air inside. Not only this, the greenery around holds power to uplift your mood, thus making you feel fresh and positive.
There are various indoor plants by placing which you can earn some points to get a modern kitchen. Moreover, it is both an economical and trendy way to design a stylish kitchen.
#Tip-7 Give Your Kitchen an Edgy Look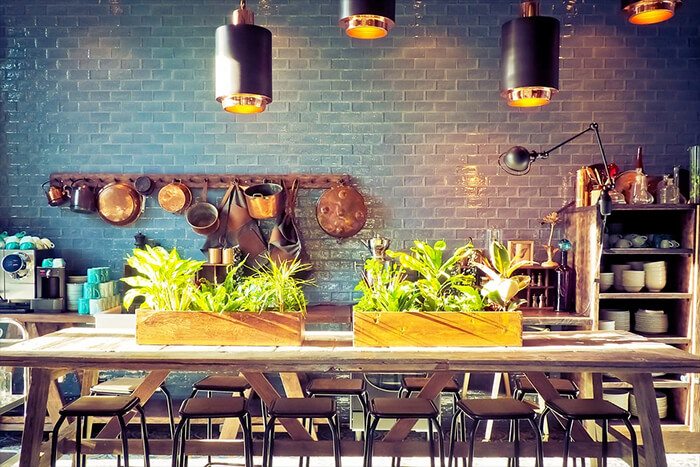 Source: pixabay
If you want to bring an understated edge to your kitchen, then you can add fun, colorful or handmade glass tiles, sleek and polished concrete, quirky furniture, classic hardwood panels, and decoratives.
These delightful tactics will help you to design a perfect kitchen without exceeding your budget. Moreover, the best part is that you can make DIY decorations or wall hangings to add elegance to your kitchen area. Thus, create an edgy look by keeping this tip in mind.
Wrapping it Up
The kitchen is indeed the heart of the home. If the design of the kitchen is alluring, modern, and classy, then everyone will enjoy cooking and eating in an amazing place.
No doubt, there are various tips for designing a modern kitchen. Still, hopefully, the top-notch list added above will help you decorate your kitchen area and adds graphic fun without putting extra effort and bucks.
So, what are you waiting for? Get ready to create an attractive and good looking kitchen by keeping the above tips in mind.
Furthermore, if you know some more exciting ideas that can help an individual to design a contemporary kitchen, then feel free to share in the comment section below. Also, do share your personal experience while creating a fascinating kitchen area.
Happy Designing!!!