Alarm! Alarm! Dinosaur Invade on the Streets of Pairs
Usually, when we talk about street art, you will think about the graffiti on the wall or street. There are nothing wrong with that. But you need permission to draw otherwise, it is illegal in some place. And also, it is hard to clean or change to something else. However, French artist Julien Nonnon gives a whole new explanation of street art with his latest "Prehistoric Safari" series, which utilizes an embedded video projection system, allowing Nonnon to decorate the facades of buildings with massive holograms of dinosaurs.
Among them are well-known species like the Tyrannosaurus Rex, Triceratops, and Brontosaurus. Nonnon placed these prehistoric creatures in the alleyways of the Jardin d'Acclimation and invited visitors to explore the immersive installations, which included interactive live shows. Using a combination of street art, kinetic installations, digital creations, and video mapping, Nonnon said he could project his creations in any location that inspires him. Scroll down to see more images from Prehistoric Safari. And you can find more by visit his Instagram page.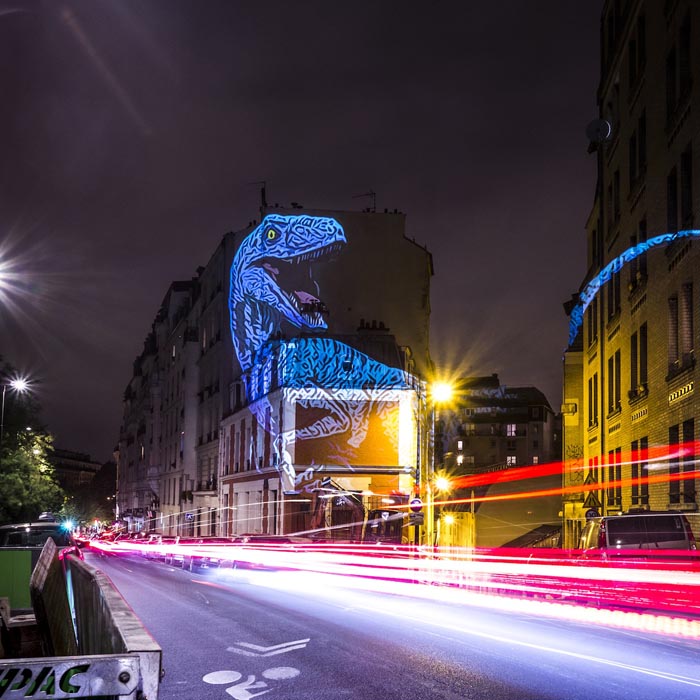 Image source: juliennonnon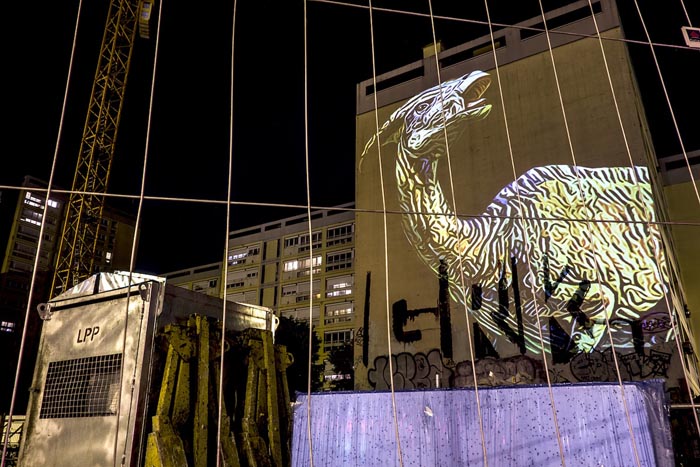 Image source: juliennonnon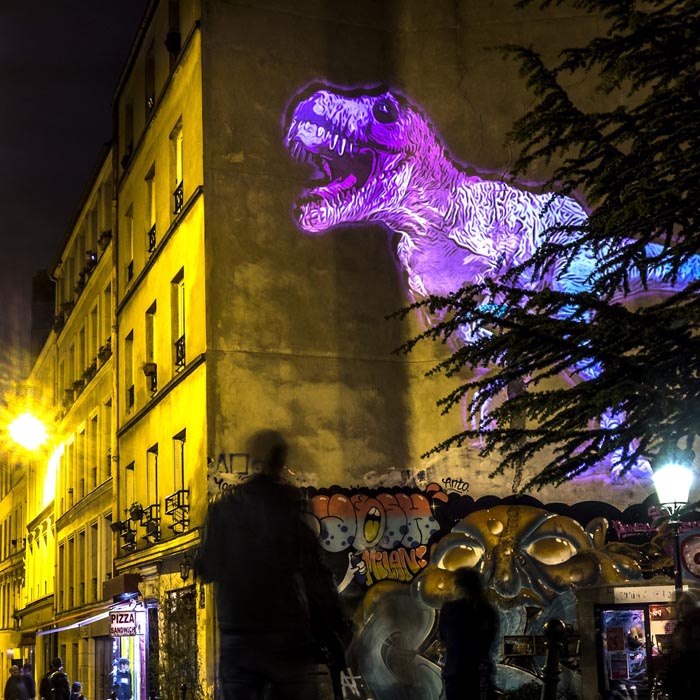 Image source: juliennonnon
Image source: juliennonnon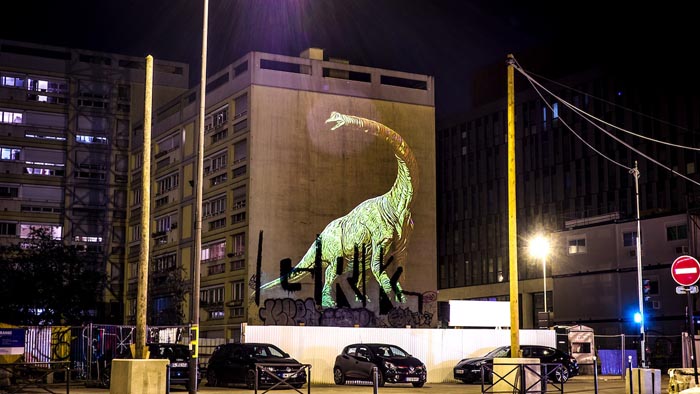 Image source: juliennonnon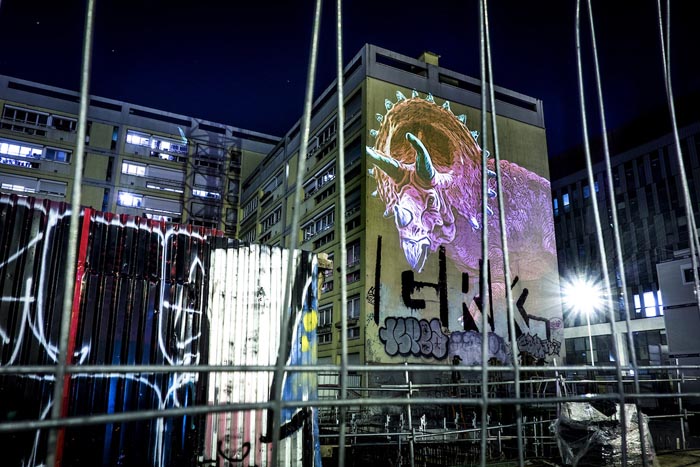 Image source: juliennonnon