Getting away to go on vacation is not always a luxury that everyone has, but the good thing is, if you are resourceful enough, you can bring the dream paradise home to your own garden. If you are looking to escape without getting away, here are some ways to help create a paradise dream in your garden.
Calming Foliage and Plants
When trying to create a paradise in your garden, there are several ways that you can go about it. One of the first ways that you can prioritize the changes or additions you make to your garden is with the plants, flowers, trees, and other foliage that you will have in your backyard paradise. A paradise is typically associated with a tropical setting or backdrop, and even if you don't add anything else, having your space filled with lush vegetation can give you a feeling of being in a completely different place.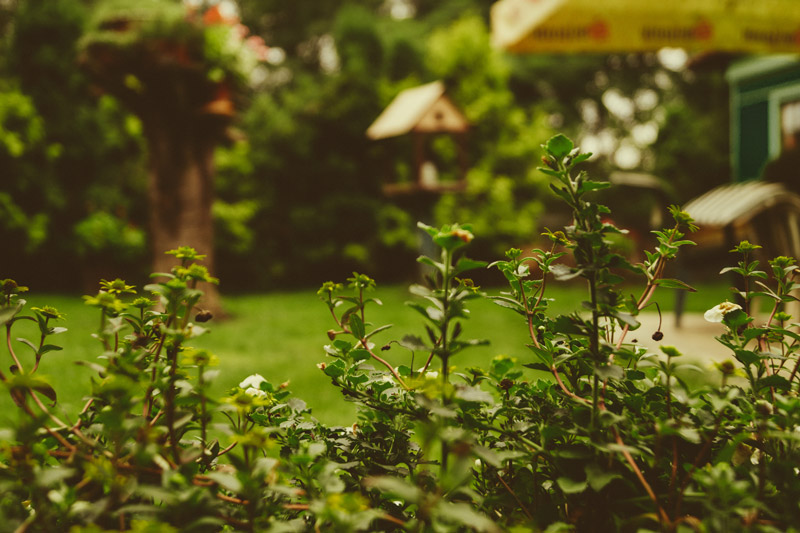 Thematic Decorations
In addition to planting the right shrubs and greenery in your makeshift paradise, there are other ways that you can decorate that will help you create the scene that you want. Wood arches and shelves are good additions to include for several reasons. Arches provide you with an indicator for where to enter or leave your getaway destination, while shelves that are made from natural material like wood provide a way to store important items while not breaking the illusion. Creating your own furniture and accessories can be difficult so it is wise to do your research regarding wood working info. It is important to practice safe handling as you will often be using tools that can be dangerous if you are not mindful of the risks. Keep your decorations minimal, but complementary to help you create the vibe you desire.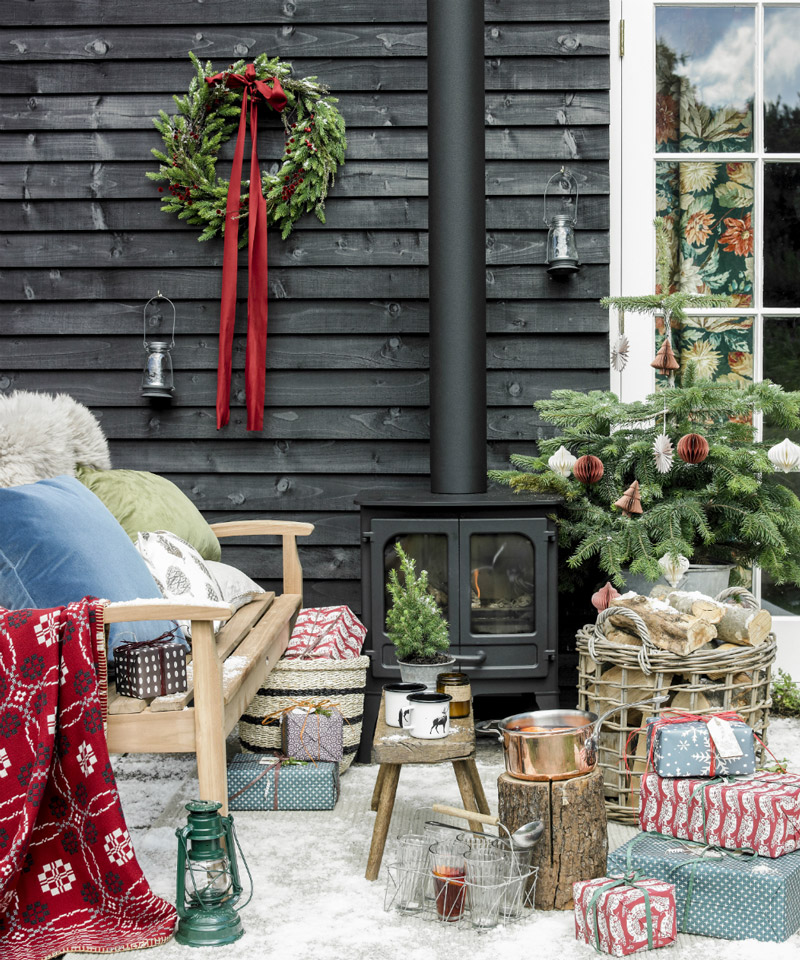 Lighting
Your lighting choices are important if you are planning on spending your time outdoors even as the sunsets. With all the trees and plants that you might have in your garden, the light will easily be blocked out. It is important that you provide a good amount of light for areas that will be high traffic such as walkways, paths, and even areas where you can rest or gather with others. You can choose different lighting options from overhanging string lights for communal spaces like patios or benches to torches and small solar paneled lamps.
Water
When you think of paradise, your picture will differ from what others see. One common theme that many share when thinking of paradise, however, is the presence of a body or source of water. If you have the flexibility, incorporating a pool next to or near your garden can provide you a great and functional addition to your dream paradise getaway. If you don't have the room to accommodate this, or it isn't part of your budget, consider adding small fountains or a makeshift pond to give you a serene, calm setting to escape from the structure of the rest of your life. These areas will be great for reflecting, meditation, and relaxing, as there are also auditory benefits of many of these water sources.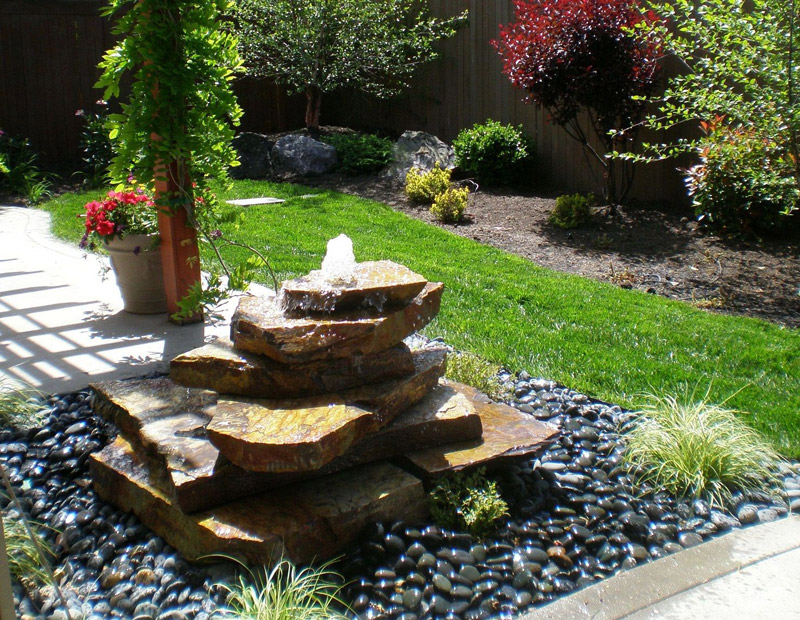 Fire PIts
If you want to create a paradise that you can share with other people, perhaps hosting gatherings and spending time with your loved ones, a firepit can give you a perfect setting for those chilly nights. There is something about a fire that makes you feel like you've separated yourself from the stresses of life, a great place to disconnect from the digital world and connect with people through conversation and enjoying each other's time.
Comfortable Seating
Paradise is all about relaxing. One of the ways to ensure a relaxing escape is to have the right furniture to help you feel at ease. Depending on how you have created your paradise setting in your garden, you can incorporate different means of relaxation when you are spending time with others or even alone. Chairs and couches are necessary for anything that has you gathered around together, perhaps eating and dining. If you want to pretend like you are on vacation and spend the better part of an afternoon getting some sleep, setting up a sofa or hammock can help you ease into a getaway from the comfort of your backyard. Be sure to evaluate the best use of the space you have for any additions you might be considering.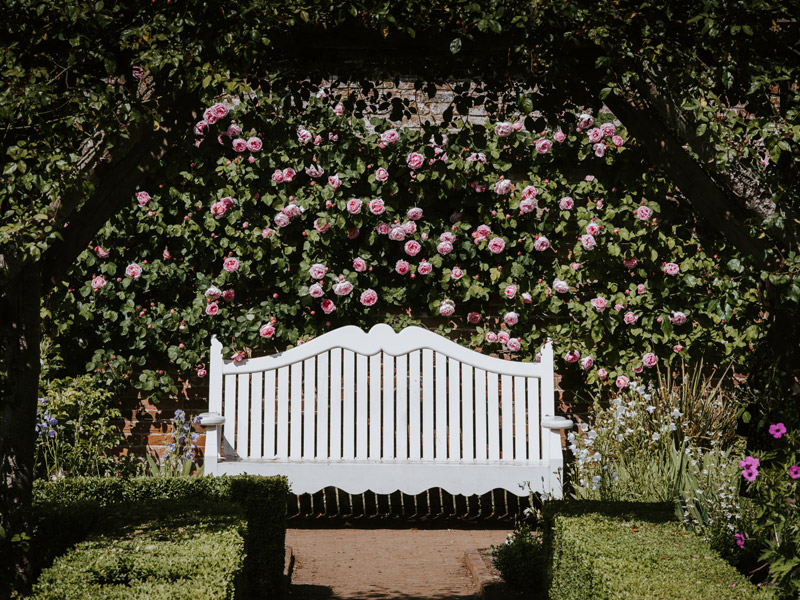 Everyone has a different sense of what makes paradise for them. It is best to consider what you will enjoy most and love, and create a space that is ideal for you. As long as you are able to relax and rejuvenate, there is no wrong decision for creating your own paradise.