Designed by Jacobs-Yaniv Architects, this 200.0 m2 one-floor house is located in Tel Aviv-Yafo, Israel. The aesthetics, simplicity and directness of bare materials and bare intentions is the key in the whole house design.
As the owner needs to enjoy the beauty of the open field on the one hand and to connect to the street on the other. The designer, with great courage, decided to avoid walls and fences. Huge glass doors and windows are widely used to provide the openness and connection to outside.
The interior design of the house is circular around a 'core' that contains the safe room and guest WC, allowing for convenient movement around the house and the surrounding bedrooms. All of the bedrooms have view and access to the surrounding outdoors.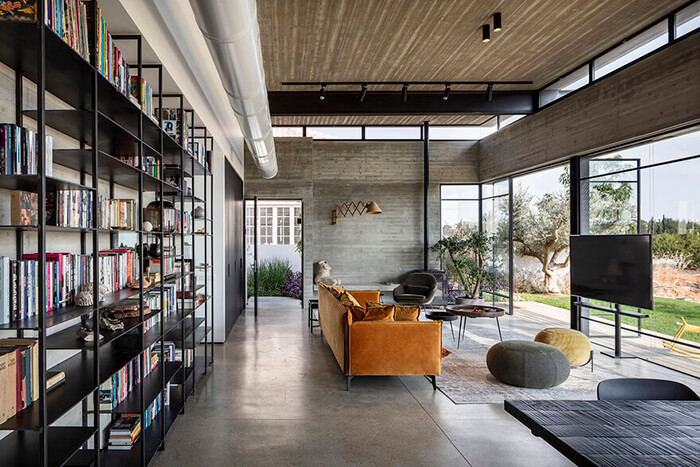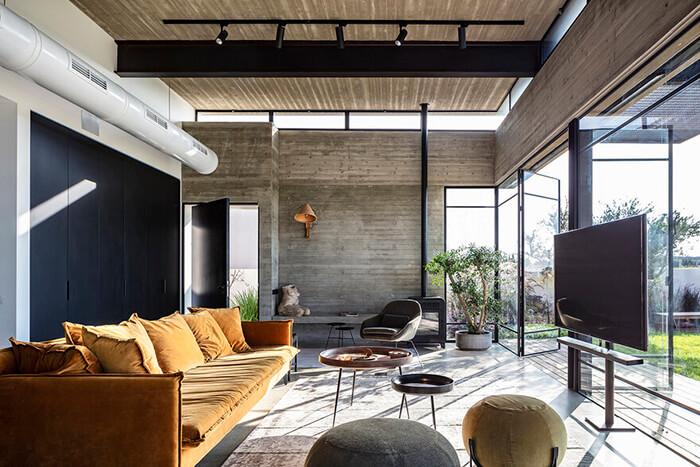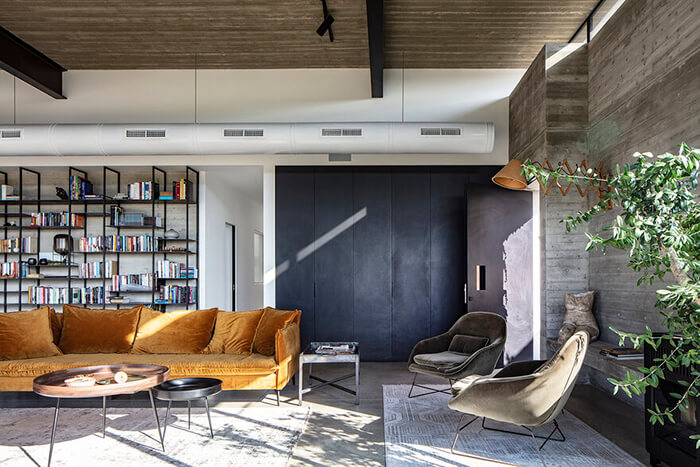 The center of the house is an open space containing a large family entrance cupboard, kitchen, living room, a friendship corner' and a dining area. The steel beams running across the ceiling, holding the roof, continue out to the decked part of the garden, encasing a steel mesh normally used for stairs and bridges. The breezy pergola brings subtle sunlight though the grid beautifully.