Deck the halls, and the bathroom
As we all give our houses a festive shine in the run-up to Christmas, great care must be made to make sure each room is perfect – and the bathroom is no exception.
By taking some basic considerations into account it is possible to completely transform your bathroom into a stylish festive facility which will meet the requirements and expectations and any guests who may be present throughout the Christmas period.
Add sparkle to your bathroom
You shouldn't have to knock down any walls to make your bathroom Christmas-ready. For example, I found some simple layout ideas on https://www.bellabathrooms.co.uk/blog/small-ensuite-bathroom-ideas/ which combined with some festive candles, and soft lighting brought the bathroom into a warm sacred space.
A small change can make a massive difference to how a bathroom looks, and there are several simple home-tips which can add some much-needed sparkle to your bathroom: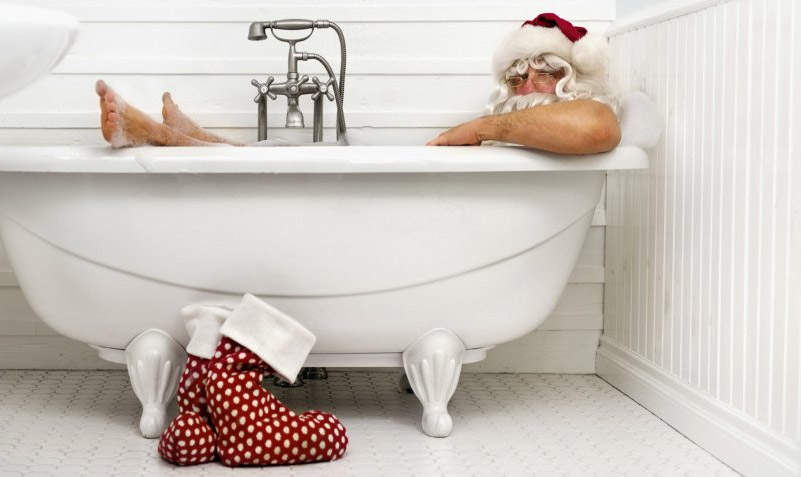 Tiles – Bathroom tiles are often one of the most commonly neglected areas when regularly cleaning. As marks and stains on bathroom tiles usually happen gradually, they can be easy to miss. Simply giving them a quick once-over with a bathroom wipe in the run-up to Christmas can bring back their shine and do a world of good to how a bathroom looks.
Mirrors – Another commonly overlooked area when cleaning is bathroom mirrors. Guests often enjoy looking at themselves in the mirror – especially at Christmas time. Whilst you may not notice the small stains, there is a good chance they will – so giving any bathroom mirrors a good clean before guests arrive for Christmas is always recommended.
Taps – Bathroom taps are one of the most frequently used parts of a bathroom, but also some of the least regularly cleaned. With the ongoing effects of Covid:19, it is now more important than ever for those who are expecting company this Christmas to give their taps a thorough clean.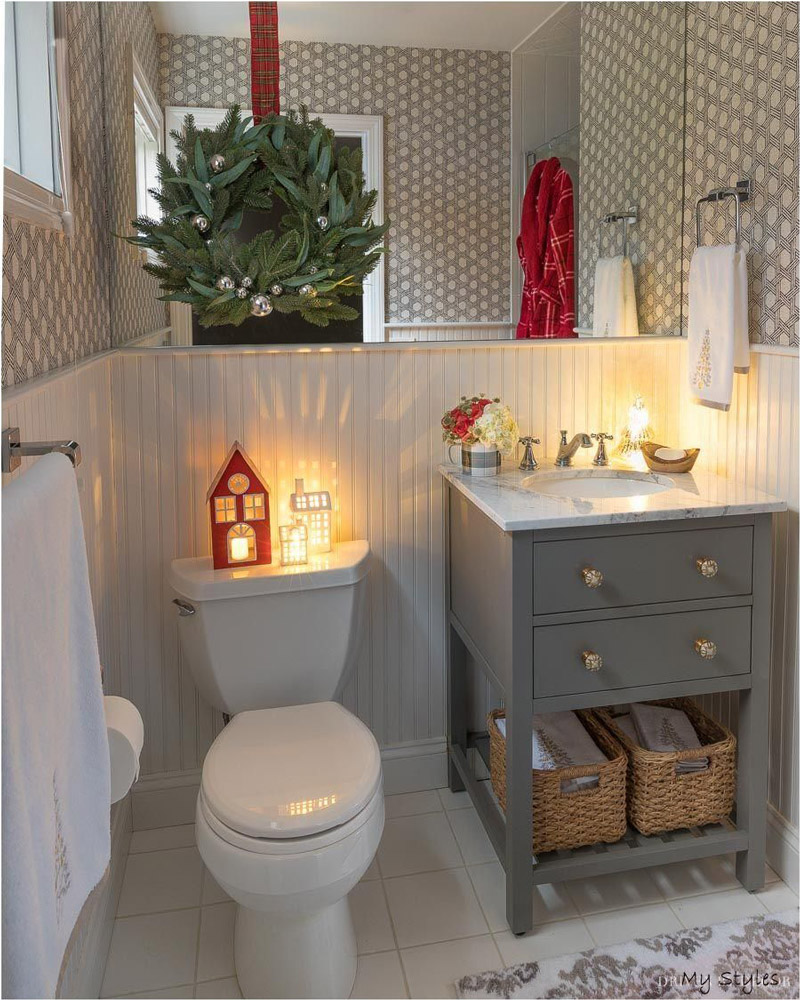 A shiny new coat
For those who are wanting to re-energise their bathrooms this Christmas, nothing does so better than a fresh coat of paint.
Adding a new coat of paint to the bathroom can be a great way of giving it a cleaner, fresher looking aesthetic – just in time to be admired by any Christmastime guests.
Re-painting a bathroom can also be an effective way of getting rid of any damp, which is a common problem in bathrooms because of their humidity. To get rid of this damp effectively it is recommended that you wipe it clean and then give it time to dry, before adding the new paint. Typically cooler, neutral colours such as blues and greys can achieve a calming effect in a bathroom – as well as giving a feeling of increased space, which is especially good in smaller bathrooms.
However, if you are feeling especially adventurous and festive this year, you could choose a warming, wintertime red shade of paint – which is bound to impress any guests.
Let in the light
Another way to transform your bathroom this Christmas is to make a change to the lighting.
Bathroom lighting is one of the fastest and most effective ways of creating festive ambience, and making just a small change such as the type of bulb you use can have a massive impact. Scented candles can be another great way of creating a soft, warming vibe in your bathroom this Christmas – as well as getting rid of any unwanted odours.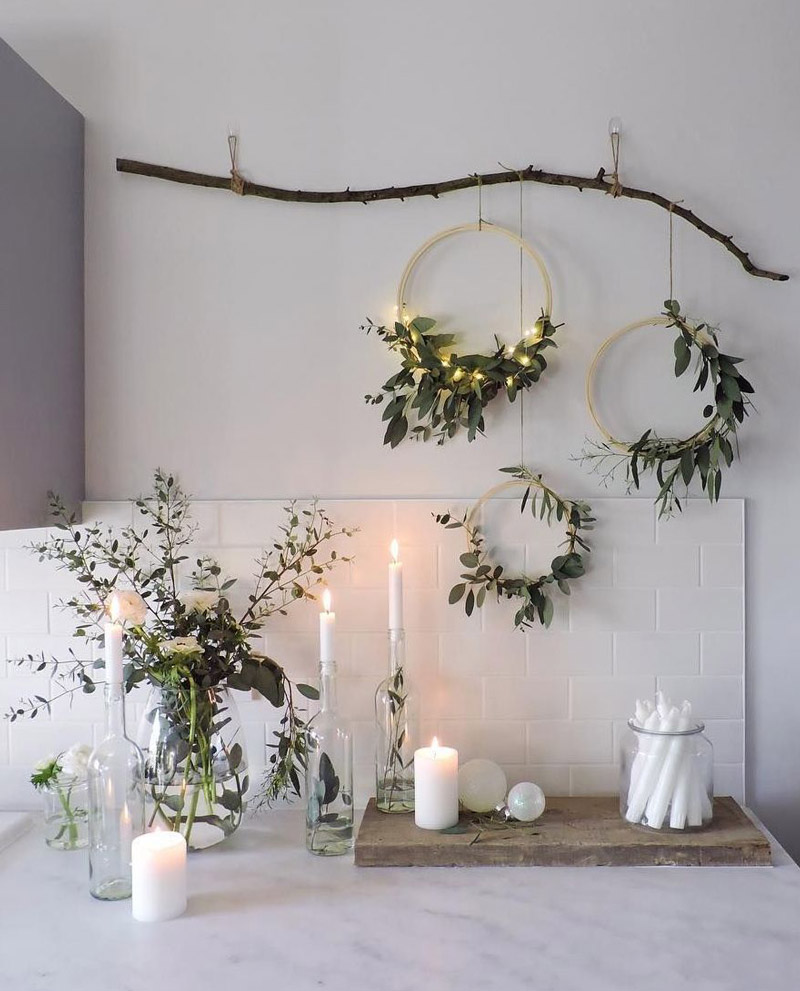 Finishing-touches
When preparing for family or guests this Christmas there are several finishing-touches which you can make which are bound to make an impact.
Something as simple as festive, scented soaps or new fluffy towels are a guaranteed way of making your bathroom stand out this winter and put a smile on any guests faces.