Gary Chang, a Hong Kong architect, lives in a tiny apartment (344 square foot), but thanks to accordion-like wall units, he can create at least 24 different room configurations – kitchen, library, laundry room, dressing room, a lounge with a hammock, an enclosed dining area and even a wet bar…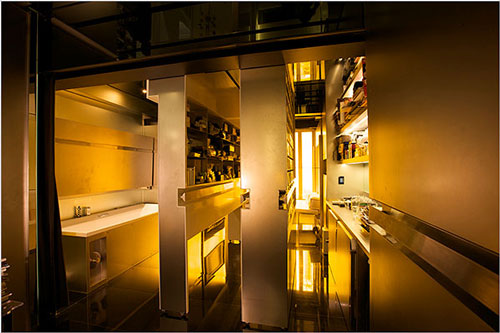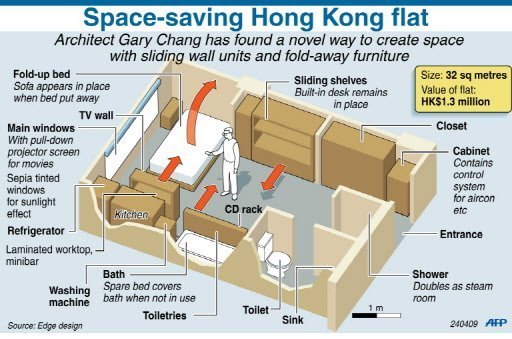 The walls in the apartment's main room, awash in yellow because of tinted windows, are pushed against the wall to the left to create an open space, with CDs to the left and the desk to the right. Beyond the CD wall is a washer-dryer nook and a wall for the TV.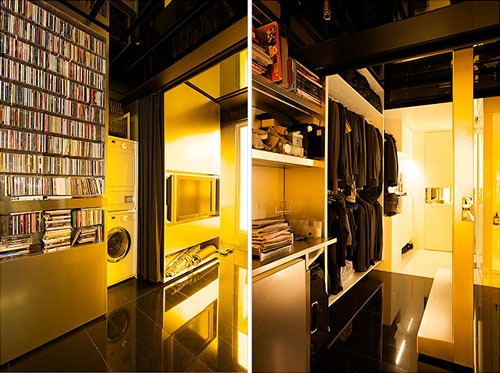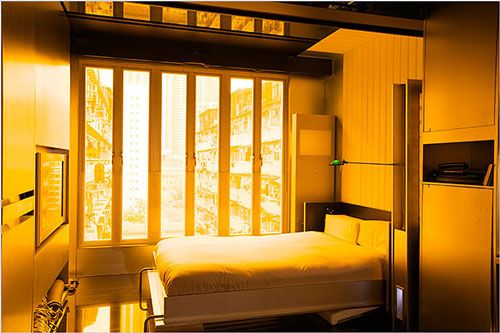 Mr. Chang uses a hydraulic Murphy bed of his own design, hidden behind a sofa during the day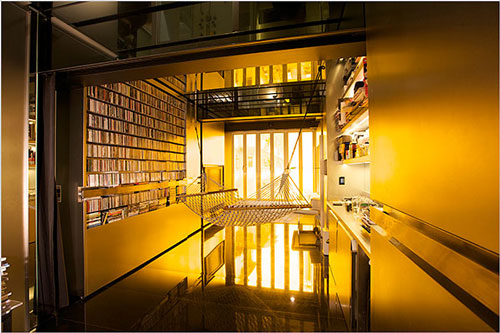 A panel hides the nook, and the TV wall moves to reveal the kitchen. (
below left
) Behind one movable wall of shelving is an extra-large Duravit bathtub. A glass shower stall doubles as a steamroom with color therapy and massage and a Toto toilet has a heated seat and remote control bidet. Sound emanates from a six-speaker home entertainment system.(
below right
)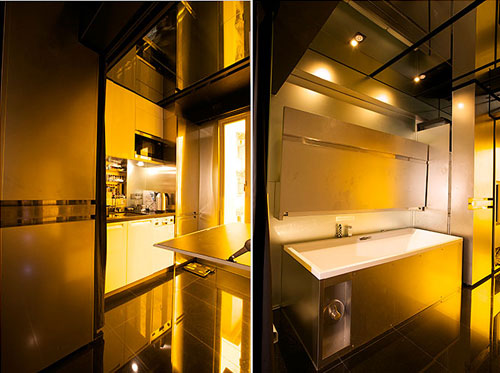 Turning his apartment into what he's named a "Domestic Transformer" hasn't been cheap. It only cost $45,000 to buy, but his latest design efforts
came with a $218,000 price tag
. Not sure how expensive to buy an average apartment in Hong Kong…Personally, if I had a quarter grand to play with, I won't buy this one. It does look cool and creative, but for the sake of living… I still can't stand such compact design.
There is no easy access, you have to move, move and move… You must always keep things in order otherwise, you can move or transform… It just doesn't look like a home for me.
Anyway, if you are interested in this "Domestic Transformer", you can see the video below to know more.
all photos: Marcel Lam for The New York Times