Spring is almost there… Do you think about bringing some green into your home? Then you must check today's post – Light bulb terrariums. I have to say, the traditional light bulb has never been more stylish than with these tiny terrariums.
Constructed from an actual incandescent bulb, mosses, wood and stones are at home within the beautiful glass shape of what we will always remember as the "light bulb". An artistic way to celebrate "Green" awareness while remembering a simple household item that has been with us for generations.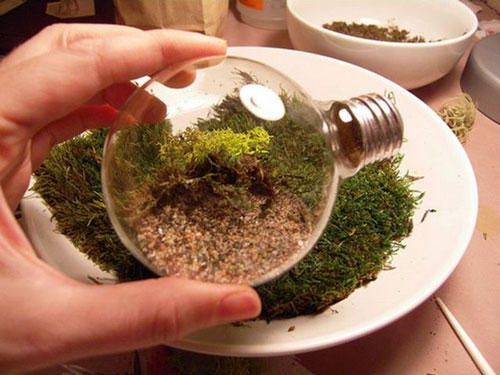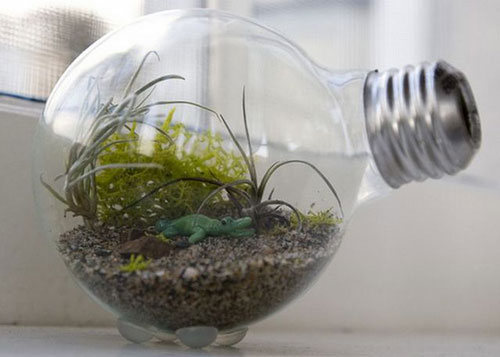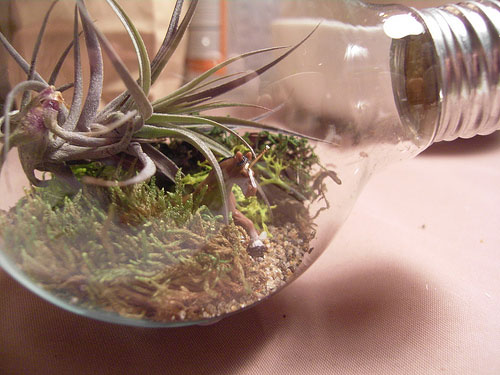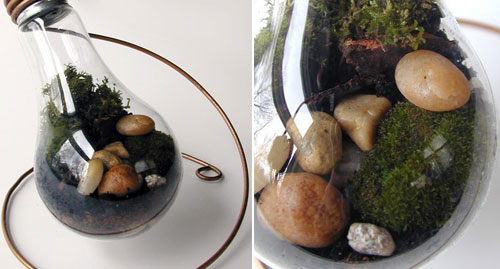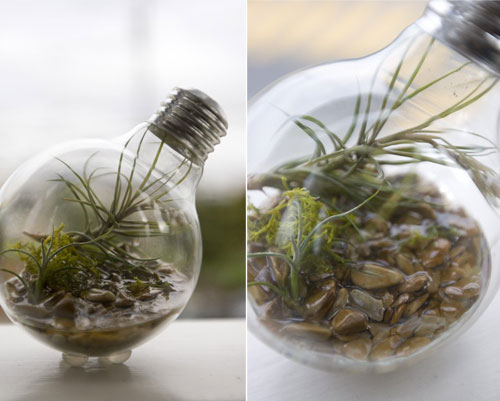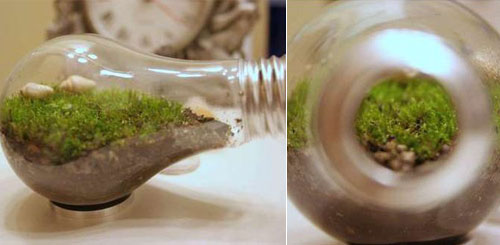 [link]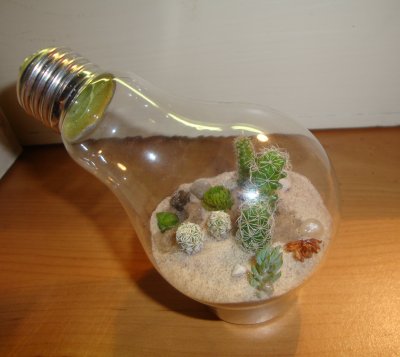 The Desert Themed Lightbulb Terrarium[link]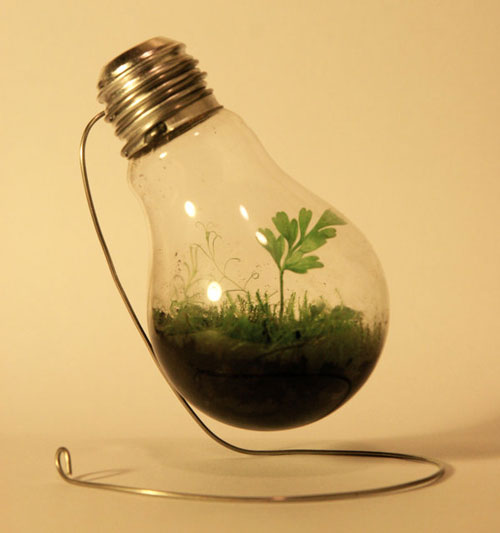 [link]
"Life Fixture" is a terrarium inside a test tube inside an aquarium inside a light bulb in a light fixture.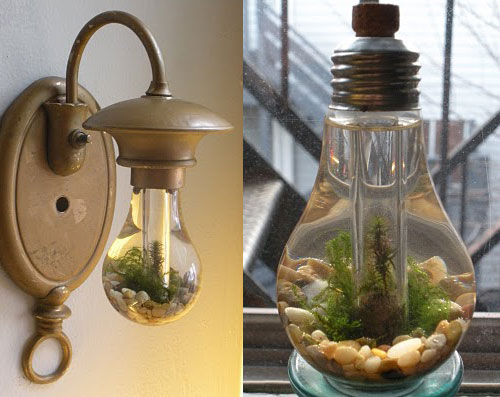 [link]
If you are interested to make your own Light bulb terrariums, check the tutorial here…